Welcome to OnPay!
OnPay makes it easy for you to pay your employees by check or direct deposit in a convenient web-based platform that can be accessed 24/7. You do not need any payroll experience to get started and begin paying your employees. All payroll taxes and deductions are calculated for you instantly. We take care of your tax payments and file your returns for you.
To Get Started...
1. Navigate to our website and fill in your full name, phone number, work email address, and company name. Then click Submit.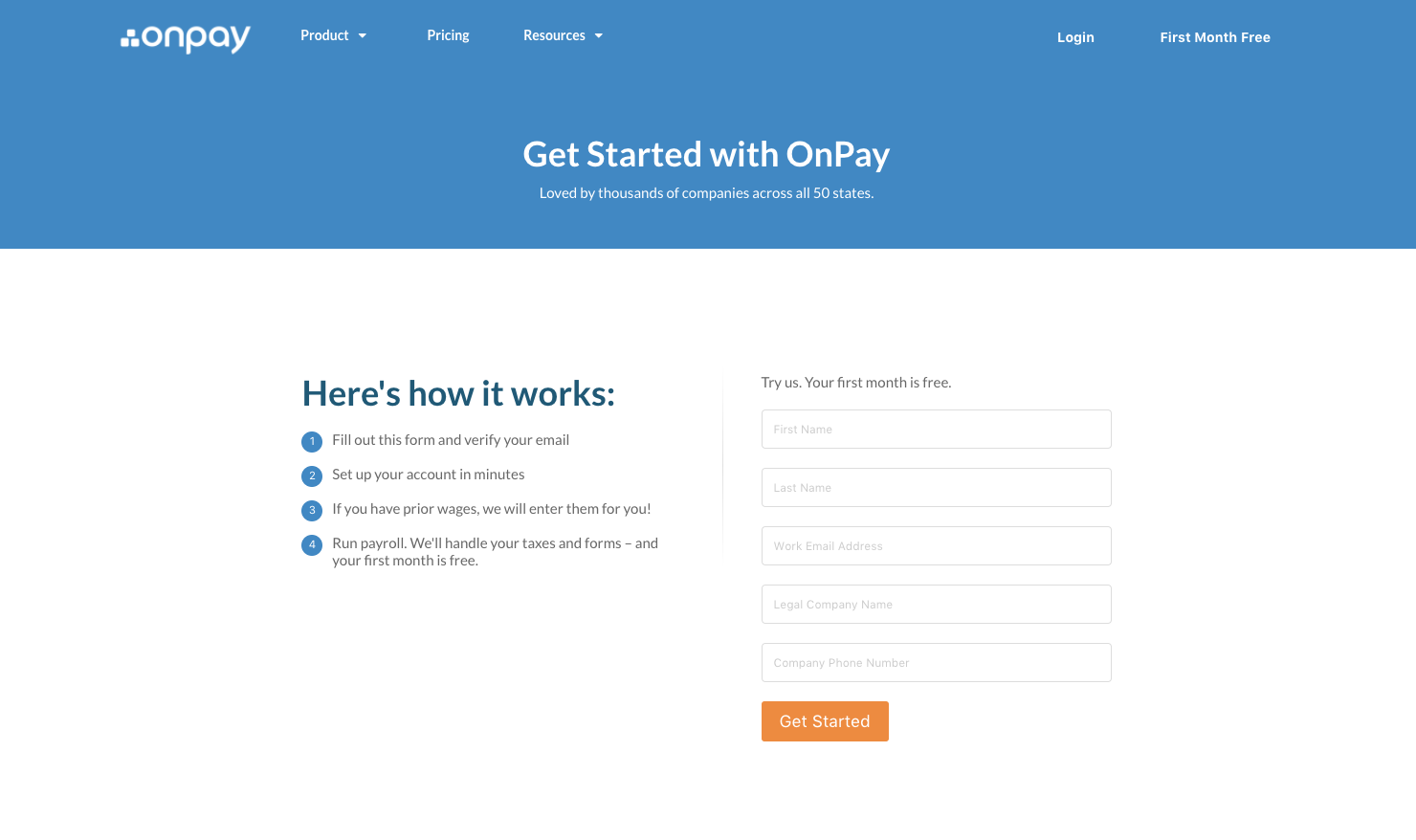 2. This will generate a verification email to the Email Address provided. Once received, you simply click Validate Email to set up a password for your profile.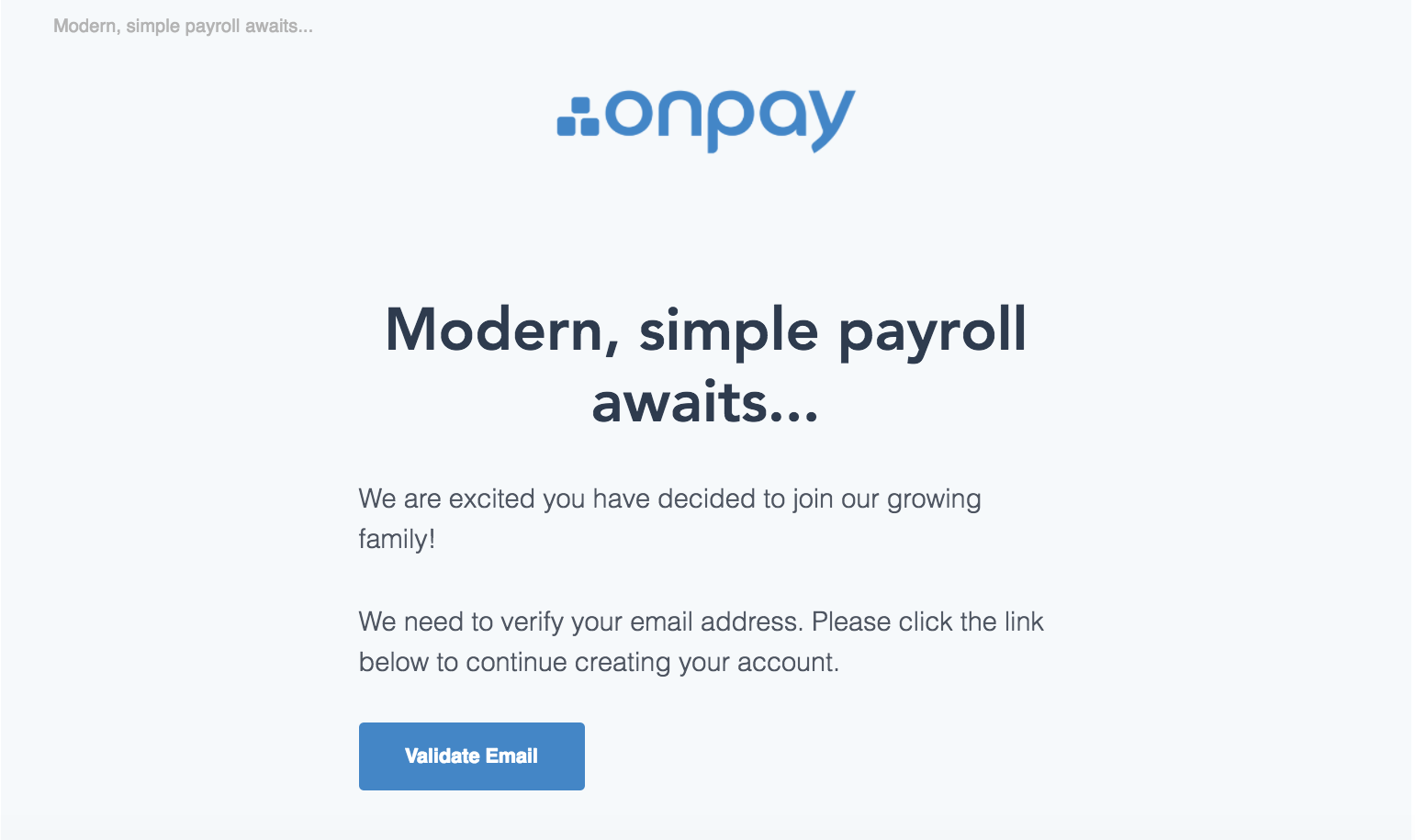 If you do not receive this email, please contact us at 877-328-6505 or email hello@onpay.com and we can troubleshoot the issue.
3. After creating your new password, select Sign Up. Your password should be at least 8 characters and include at least one uppercase letter, one lowercase letter, and one number.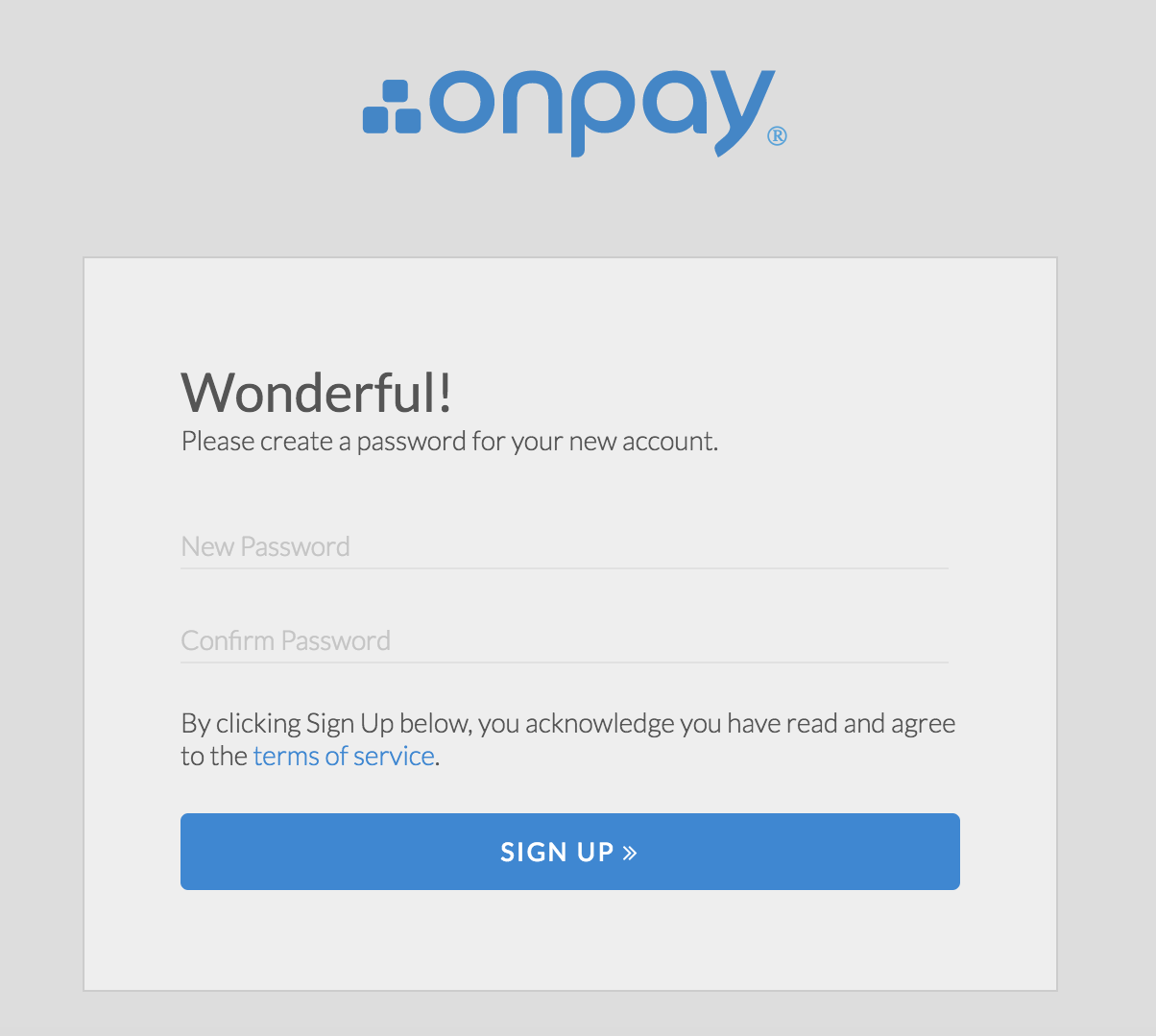 If the link in the email does not take you here, please copy and paste the URL located at the bottom of the email.
4. Once clicking Sign Up, you will continue registering your company with our Self-Enrollment Process. After this process is complete, you will have access to discover all the great features OnPay has to offer.
What's Next...
Once the Self-Enrollment Process is completed and you have full access to the system, OnPay will require some additional information for filing all your taxes and returns on your behalf.
When the enrollment concludes, you will receive a few requests to the email address provided. Responding to these items is a crucial part of the setup process.   
The first email you will receive will be from our Banking Team, they need information to enable direct deposit for your employees. Your employees are not automatically set up to receive direct deposit but can be approved in 2 easy steps.
You will receive a second email if you indicated "Yes" to previously paying employees this calendar year. This email will request all prior payroll information be sent to a member of our Onboarding Team for entry. We will enter this information for you prior to processing your first payroll with OnPay. If you responded "No" you will not receive this email.
Of course, if you have any questions please do not hesitate to contact us at 877-328-6505 or email hello@onpay.com.
To make sure you have everything setup, please refer to our Onboarding Checklist.
v5.0 ps