This article will help you locate the W-2 Preview available in the Tax Filings section. Please use this W-2 Preview to review all of your employee's information.
You can see all of the employees/contractors who have been paid and double-check their annual data by following these steps:
Log into OnPay with your email and password.
From the Dashboard (the first page you see when you log in), click "Reports" on the left-side menu.
Then select "Tax Filings Reports" at the bottom of the list of available reports.
Choose the "Annual Tax Filings" button.
Lastly, choose "View 2018 Report" beside W-2 Preview.
You can also use the Employee or Contractor Summary Report to sum the number of employees and Contractors who have been paid during the year. Also, review each employee's data and ensure it is accurate. Please check their address, social security number, and annual pay data to make sure everything is correct prior to January 4th, 2019.
It is critical to ensure the information is correct. Any changes required for incorrect information could result in delayed filings, penalties, and/ or interest from the IRS and/or State agencies having to make a correction.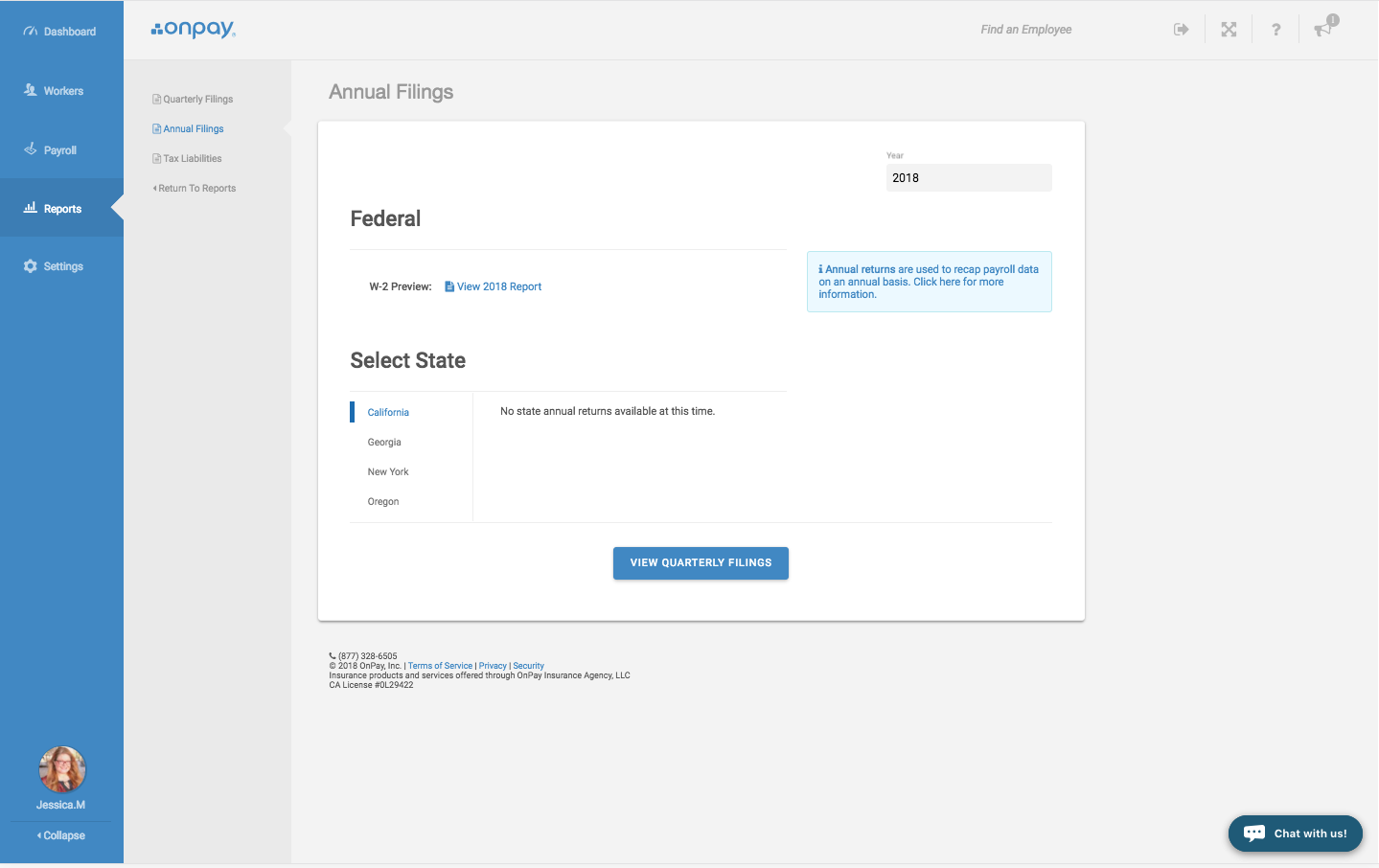 v5.0