OnPay provides three delivery options for W-2 and 1099 forms:
Method
Details
Cost

Self-Print

Opt to download W-2/1099 forms and print them directly yourself. Employees/contractors can also log in and print these forms from their profile. Forms can be printed in single-page format, on plain paper or using pre-printed W-2/1099 stock. More info on how to self print is available here.

No charge

Mail direct to Employees/Contractors

OnPay will print, pressure seal and mail documents directly to employees/contractors at the address they have listed in

OnPay

. We highly recommend this option if your company shipping address is a P.O. Box.

$5.00 per person

Bulk mail to Employer (Signature Required)
OnPay will print, pressure seal and send all employee/contractor documents in one package via an expedited carrier to your office. This delivery option will require a signature from someone at your office.

$15.00 per company + $5.00 per person
Selecting your delivery method
When you log into OnPay, the company dashboard will display a section asking you to confirm your W-2 and 1099 delivery options. You have until January 10, 2020 at 5:00 pm ET to make changes to your delivery method selection.
Note: If no selection is made, your forms will be delivered via the same method selected for 2018. If your company started with OnPay in 2019, the default option is "Self-Print."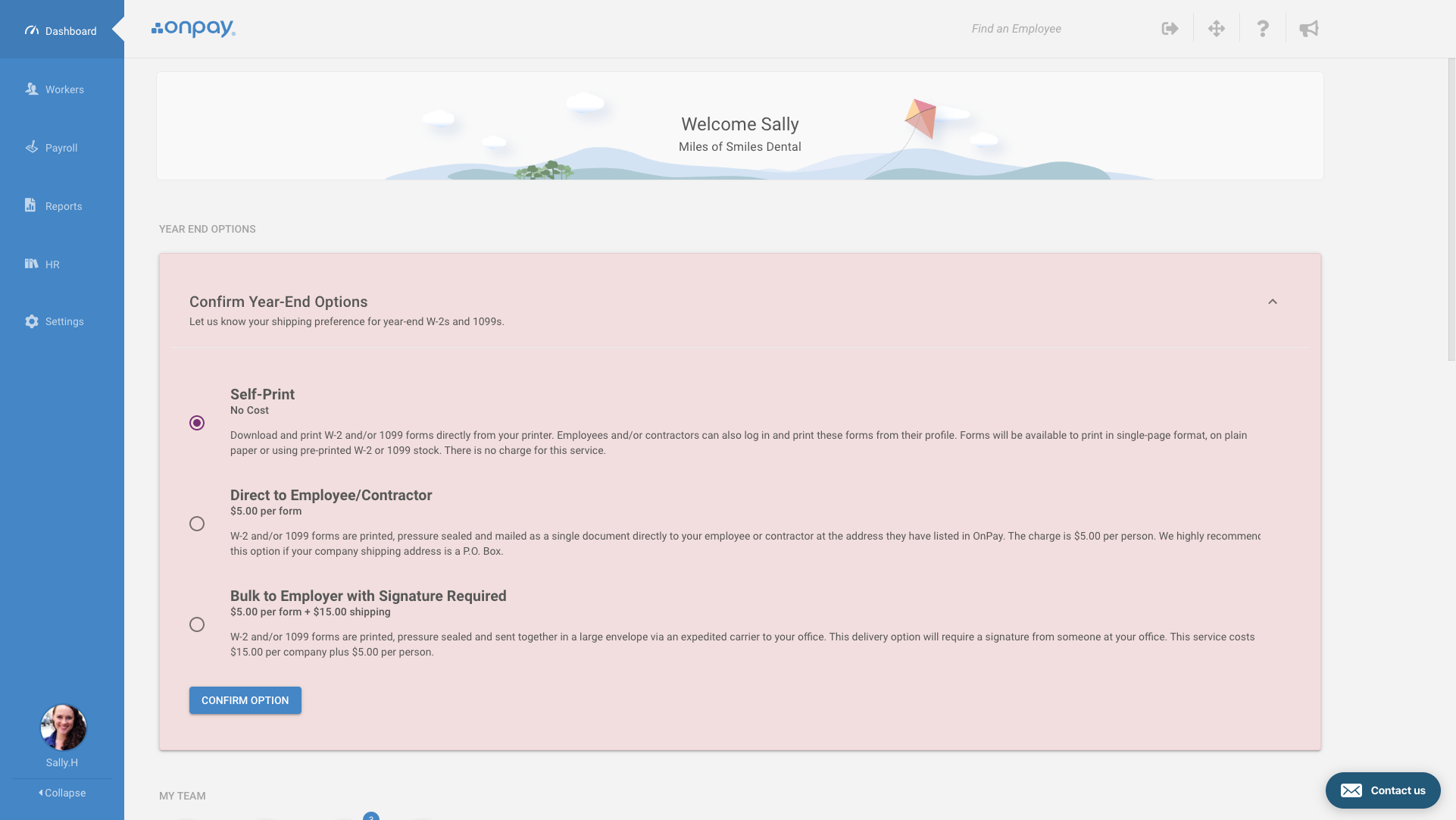 If you have any questions please give us a call at (877) 328-6505 or hello@onpay.com.
v6.0 ps