QuickBooks Desktop is a popular desktop accounting software for businesses of all sizes. QuickBooks Desktop allows employers to track bills and expenses, pay multiple vendors, and allows the user to store their data on their local computer.
OnPay makes it easy to quickly produce a file that can be imported into QuickBooks. This saves you time when reconciling payroll records to a bank account. This can be accomplished in four steps as outlined below:
Integration Setup
Step 1: Click the Company menu, select "Payroll Integrations," and then "Accounting."
Click "Use QuickBooks Desktop (.IIF)." You may need to scroll down the page. To learn how to set up QuickBooks Desktop + Autofy, click here.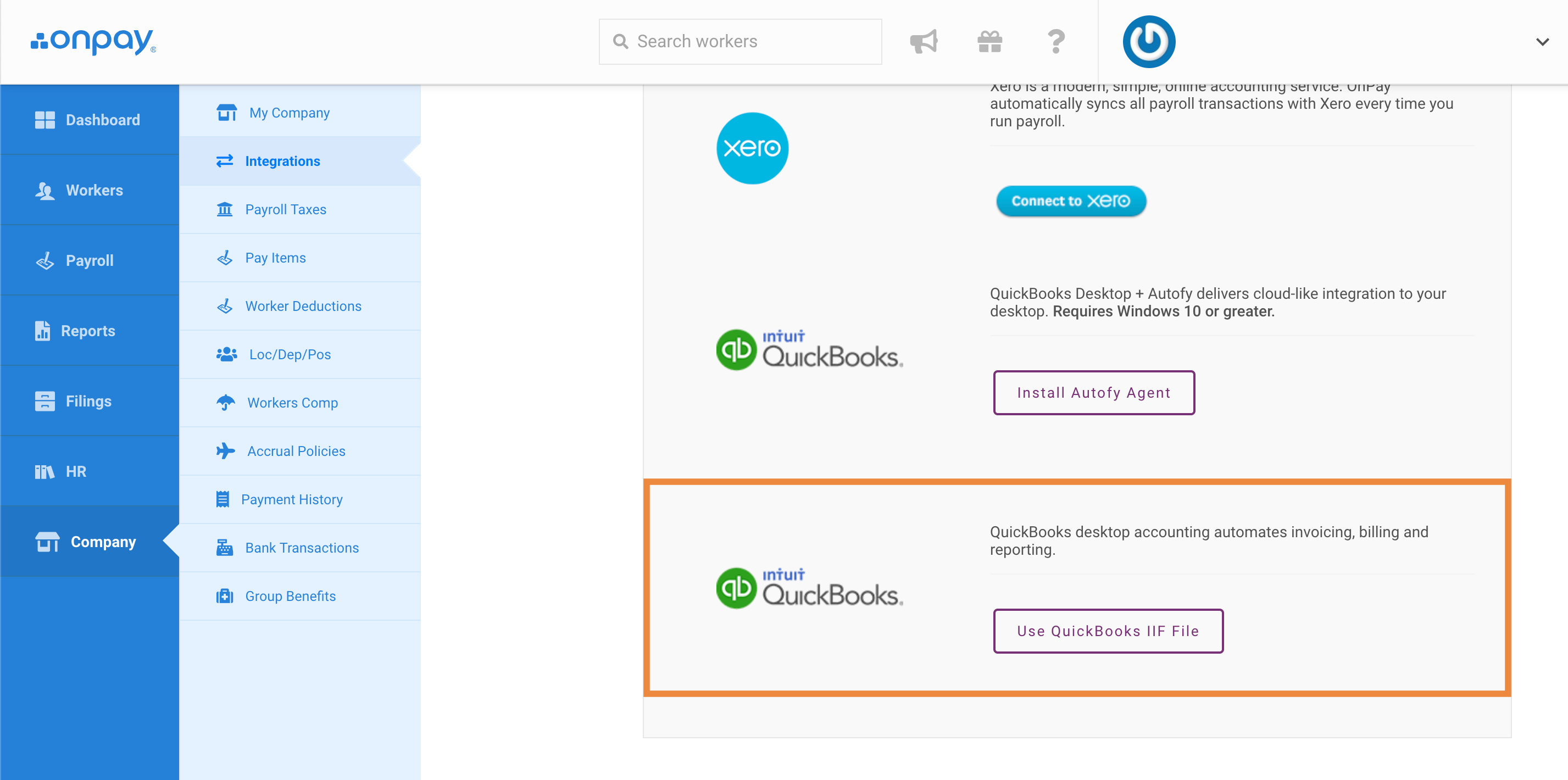 Step 2: Next, select the "Add/Edit Accounts" button on the Payroll Integration page. Choose the type of account, then enter the name of the QuickBooks account you are adding exactly as it appears in the Chart of Accounts. Spelling, spacing, and capitalization must match when entering these account names.
If the account you are adding is a sub-account of another account, you must enter it in the form of parent account:sub-account.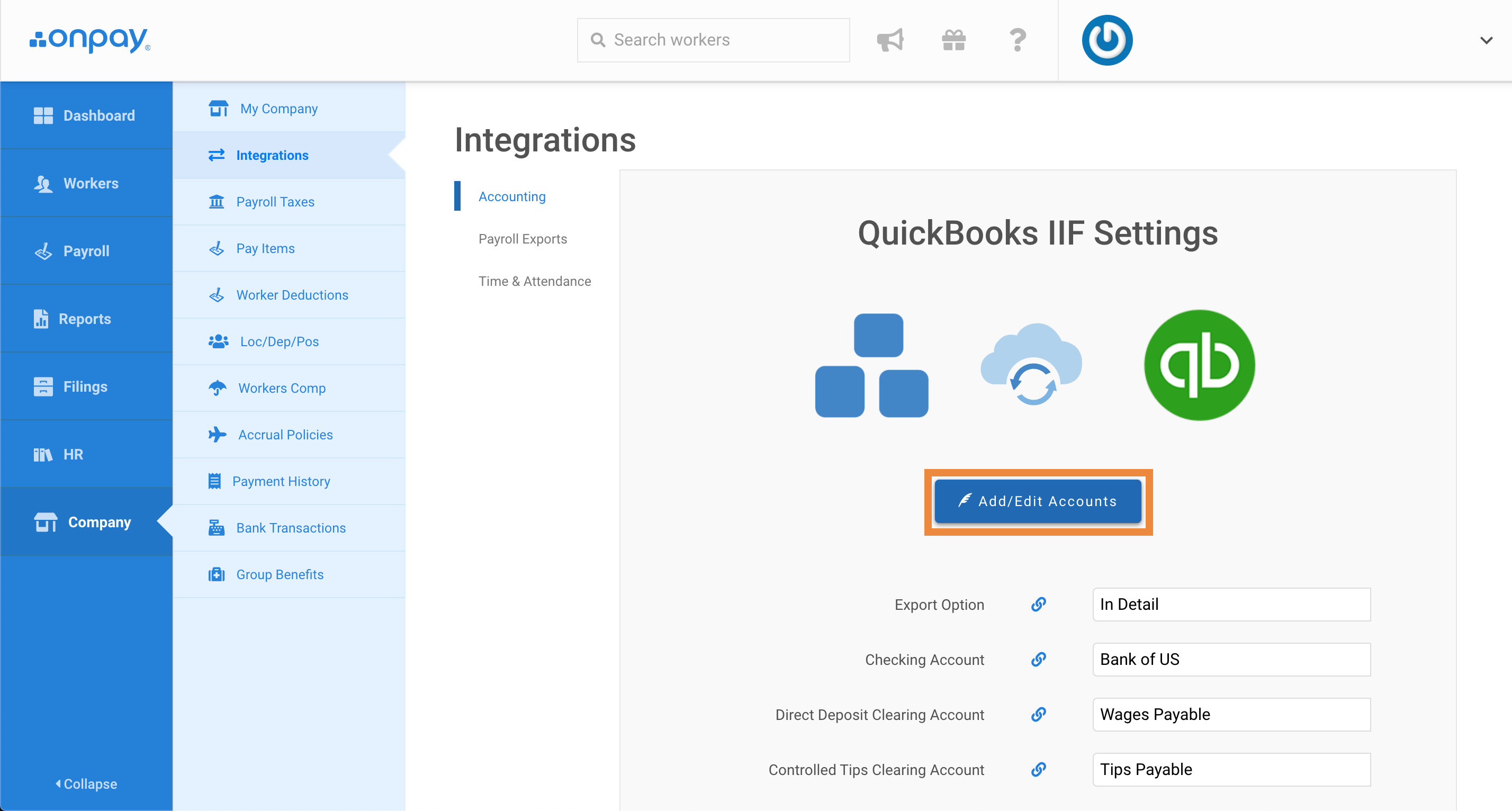 Step 3: Once all of the accounts have been added, click on the empty boxes next to the payroll items to map the items to your Chart of Accounts. Please keep in mind all items must be mapped for the data to flow properly to QuickBooks. Please see the example mapping below.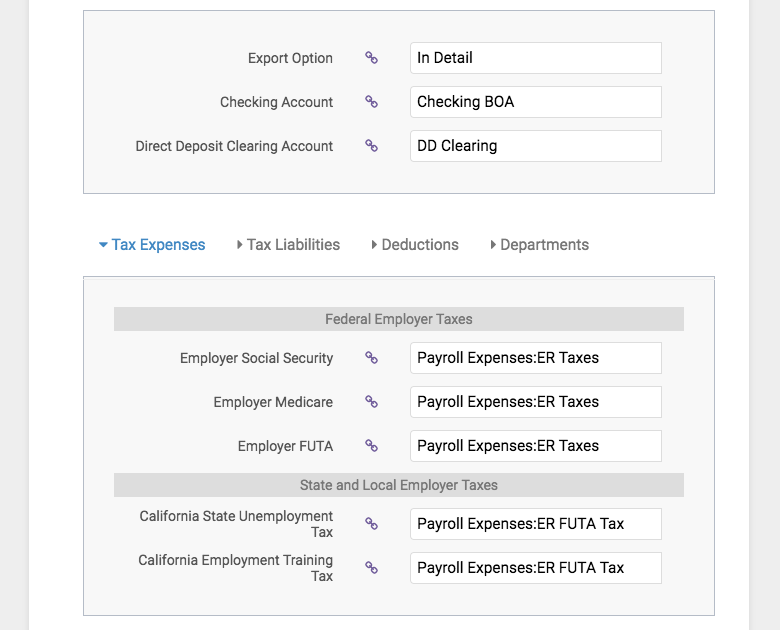 | | |
| --- | --- |
| Account Type | Example Items Mapped to Account Type |
| Asset or Bank | Checking Account |
| Expense | Employer FICA Taxes, Employer FUTA Taxes, Employer State Taxes, Salaries & Wages, or Employer contributions to 401(k) or any other benefit. |
| Other Current Liability | Employer Taxes Payable, Employee Taxes, Employee Deductions, or Imputed Wage Items |
Step 4: The final step is to export your payroll data and import it to QuickBooks. To export, go to the "Pay Run Exports" section of "Payroll Integrations." Then, select "export" next to the pay run to save the file on your computer.
After you save the file, open QuickBooks and select File > Utilities > Import > IIF Files... Then locate the file and click open. QuickBooks will prompt you once the data has been imported.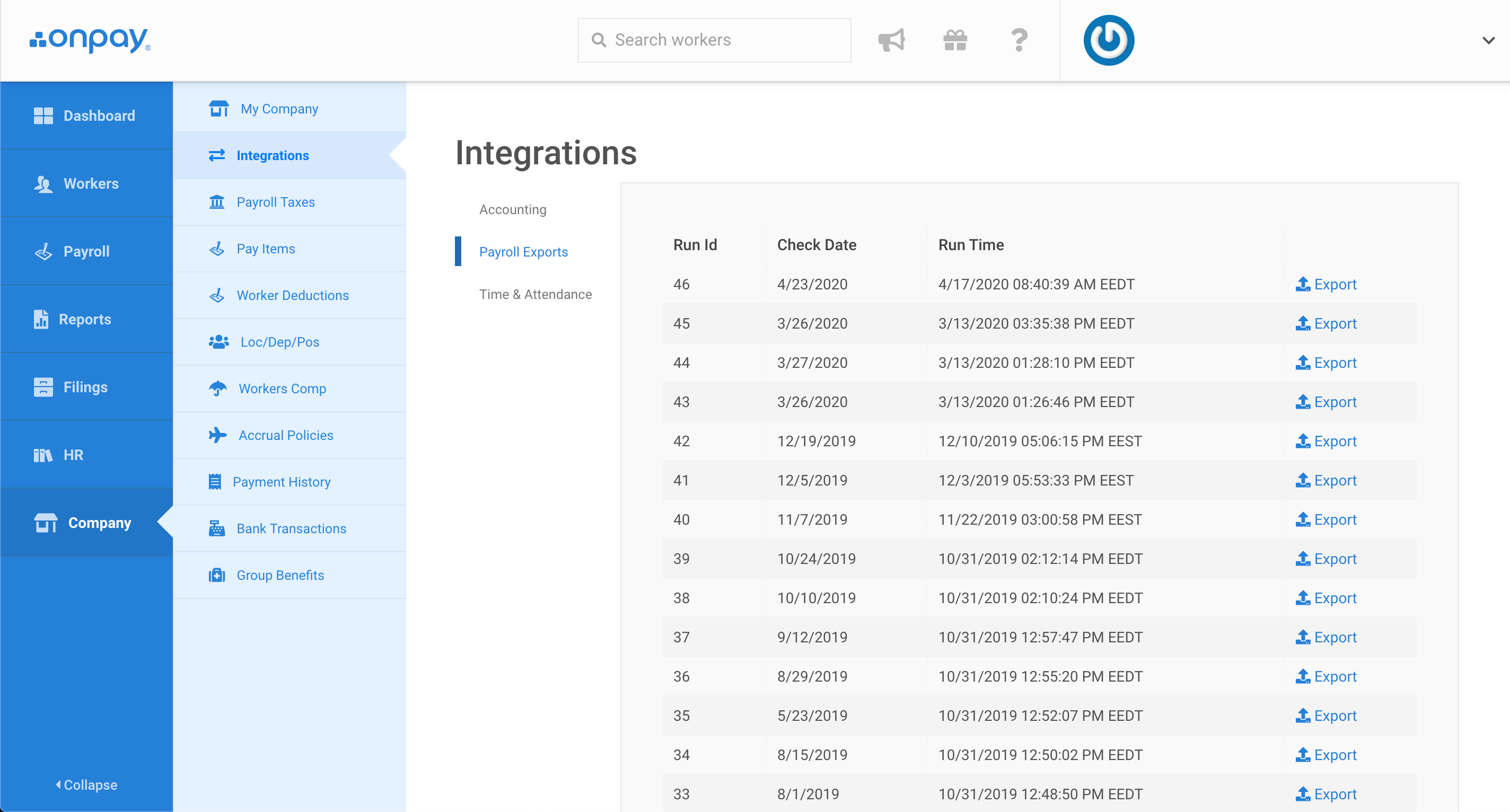 v5.1 ps