After you've run payroll in OnPay, you can export its information to QuickBooks Desktop as a journal entry. "Exporting" means packaging information found in an application (like OnPay) in a format that can be read by another application (like QuickBooks Desktop). This is done in two steps: Exporting the run from OnPay as a file, and then importing that file into QuickBooks Desktop. We'll show you how!
What we'll cover
Exporting from OnPay
When you export your pay run from OnPay, you'll be creating what's called an IIF file (Intuit Interchange Format file). These are used to manage QuickBooks desktop data, and they let you share information to QuickBooks Desktop from another platform, like OnPay.

Click Company, then Integrations.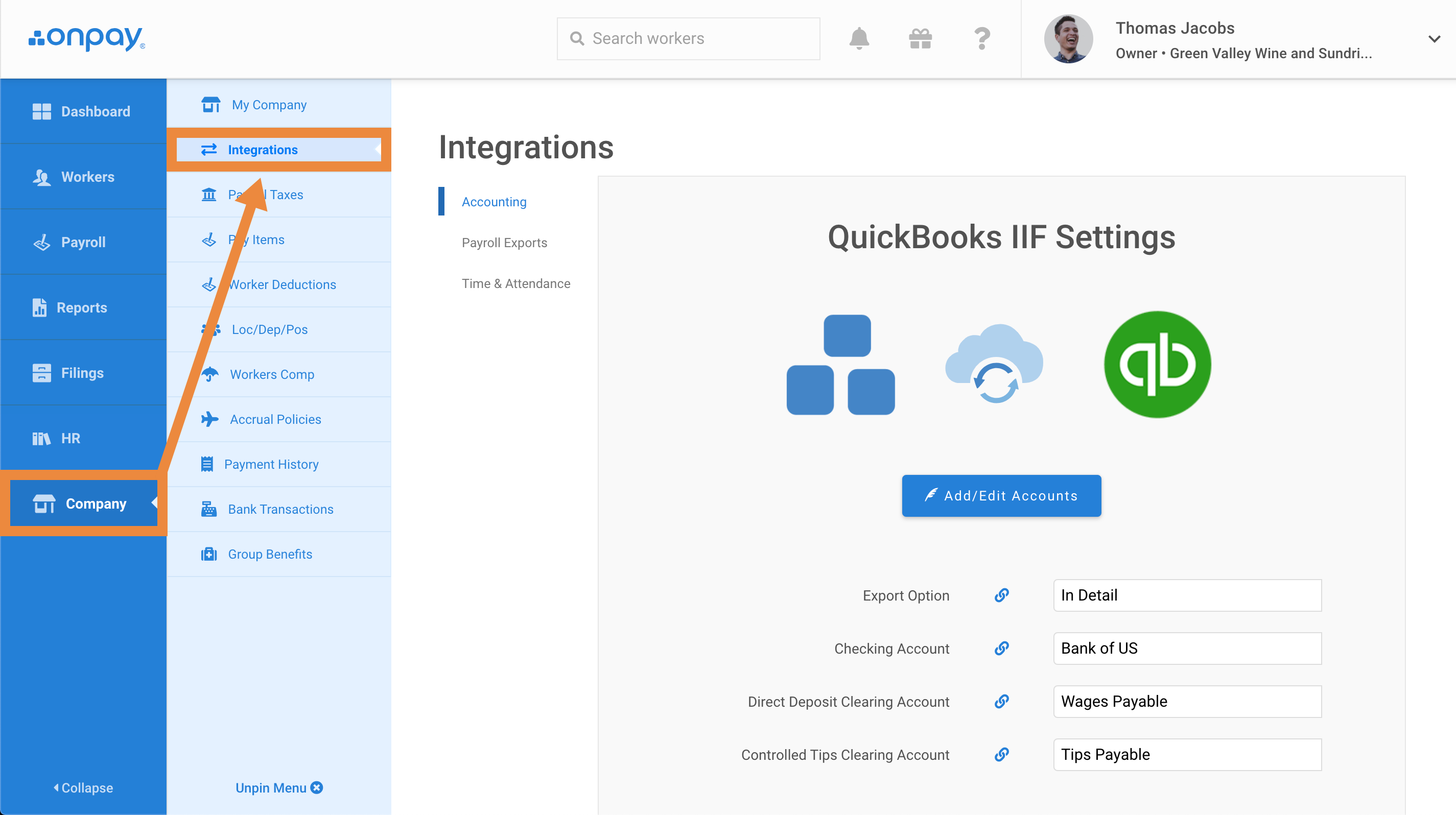 Click Payroll Exports.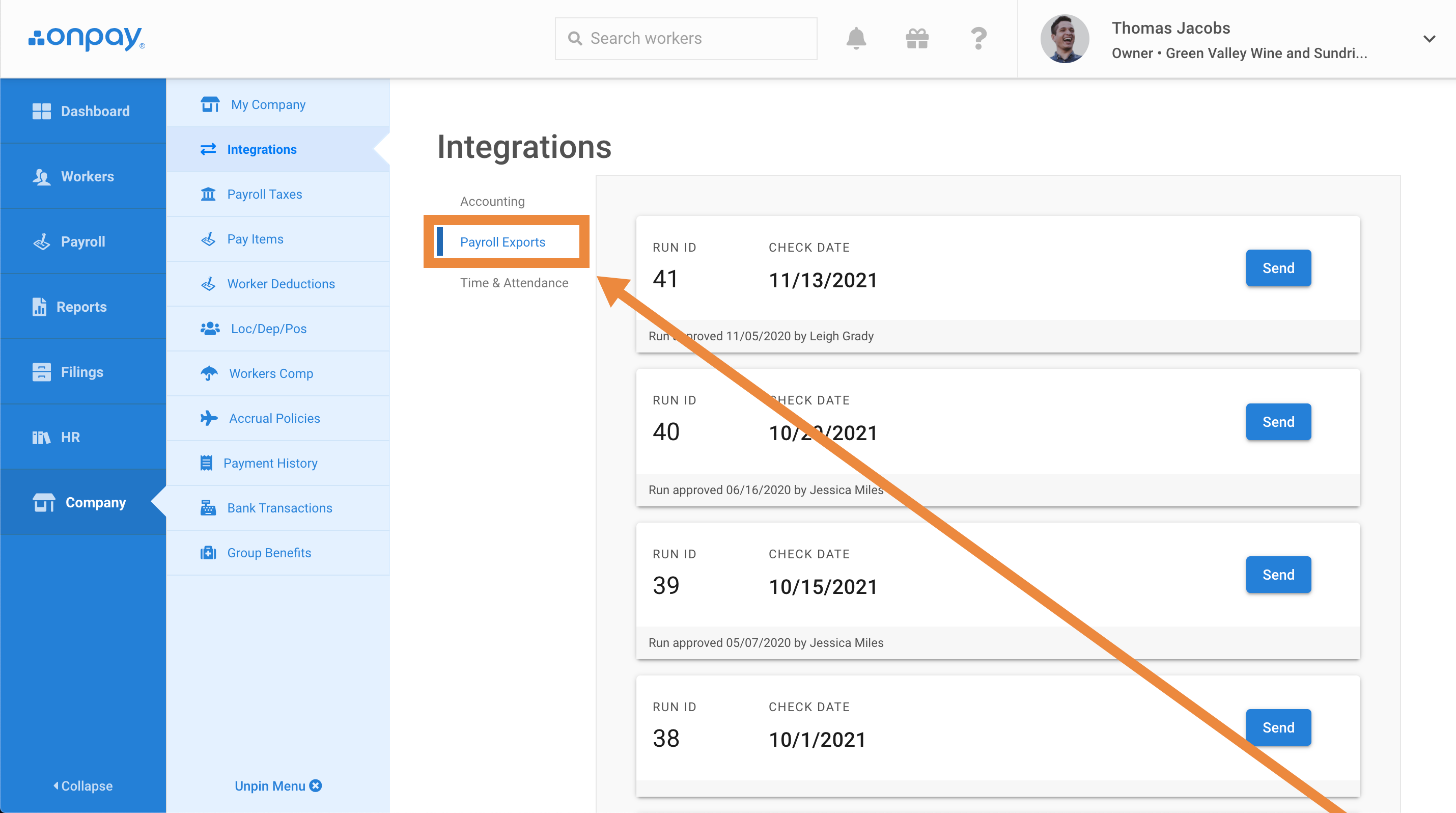 Identify the pay run you want to send to QuickBooks, and click Send to save the file to your computer.

Note: The name of the QuickBooks Export will include the date and run ID of the pay run. The above example would be formatted as: "2021-11-13_41"
Check your Downloads folder for the file, making sure the filename matches the date and Run ID you just exported.

Importing into QuickBooks Desktop
Once the IIF file has been exported to your Downloads folder, open QuickBooks Desktop.
Click File > Utilities > Import > IIF Files.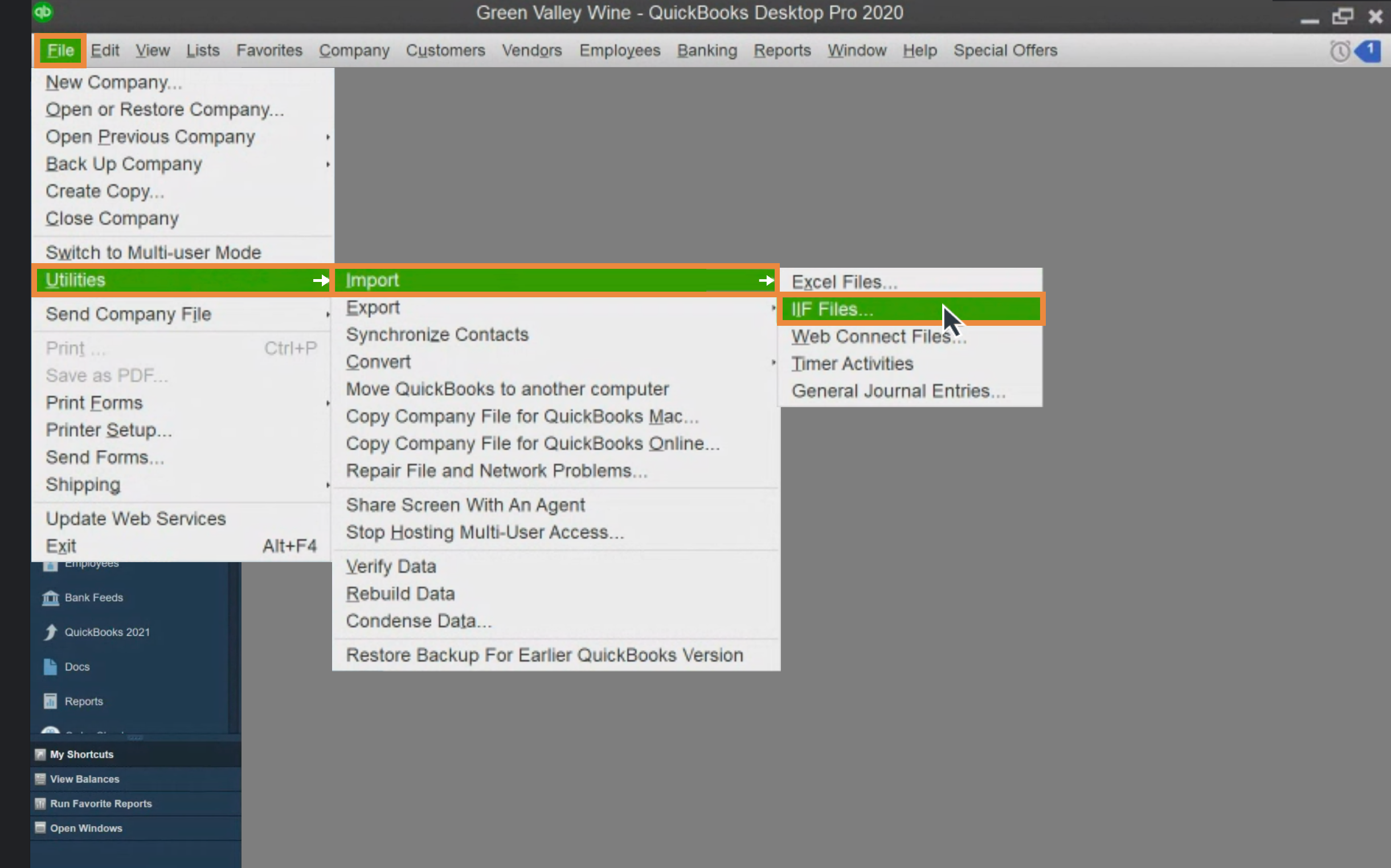 Click Import IIF.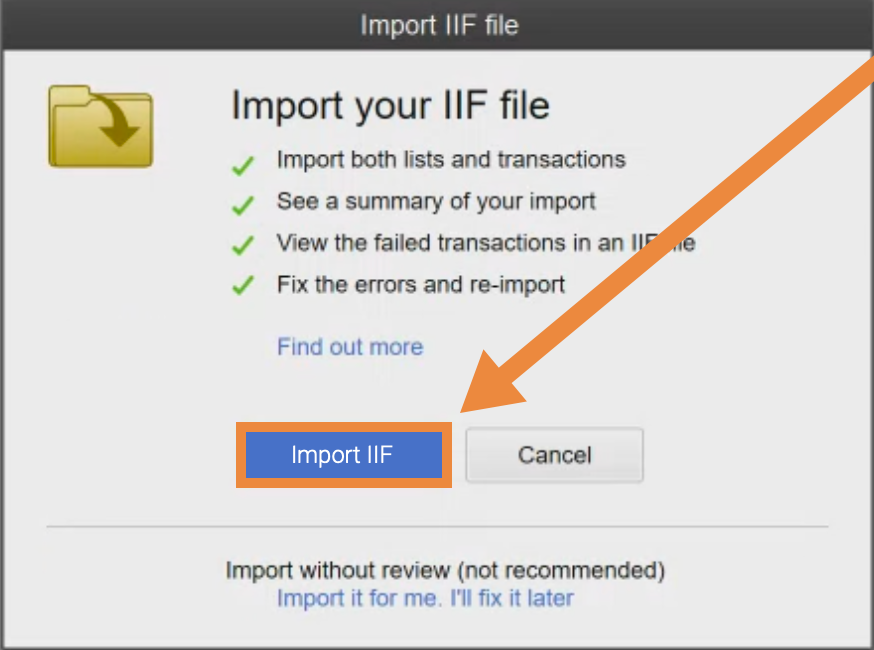 Then locate the file and click open.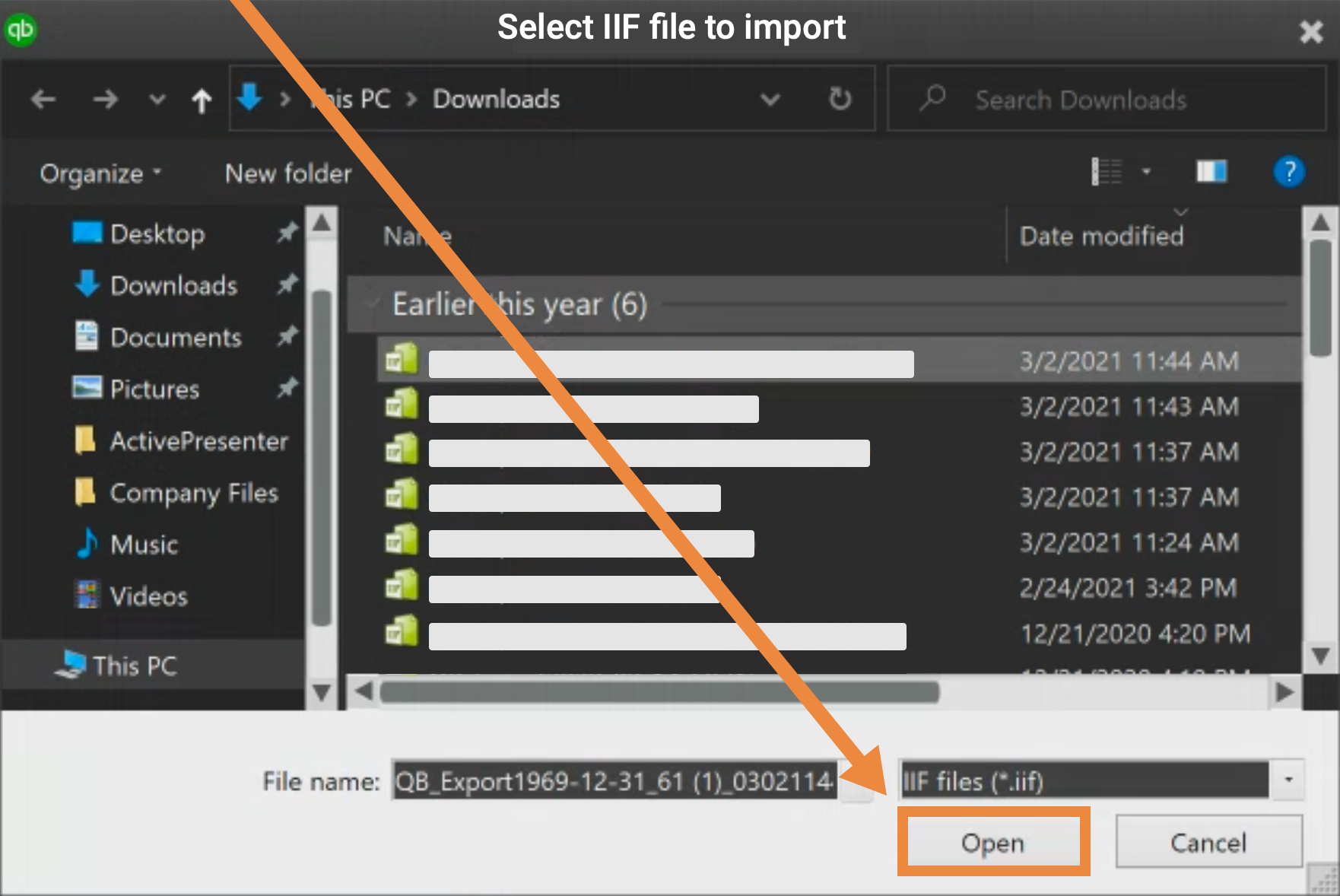 QuickBooks will prompt you that the data has been imported successfully.
v6.0 ps