2019 W-2s and 1099s are now available in OnPay for employees/contractors to download.
Note: To access 2019 forms for the year, employees/contractors will need to have an OnPay account. If they self-onboarded, they most likely already have an account. However, if they were manually added to OnPay, they may need to be invited to create a login. Instructions on how to invite an existing employee to create an OnPay account can be found here.
Here's how employee/contractors can download year-end forms:
1. Log in to their OnPay account.
2. Click "View All" under the payments tile to see the earnings history, or select "Earnings" from the menu.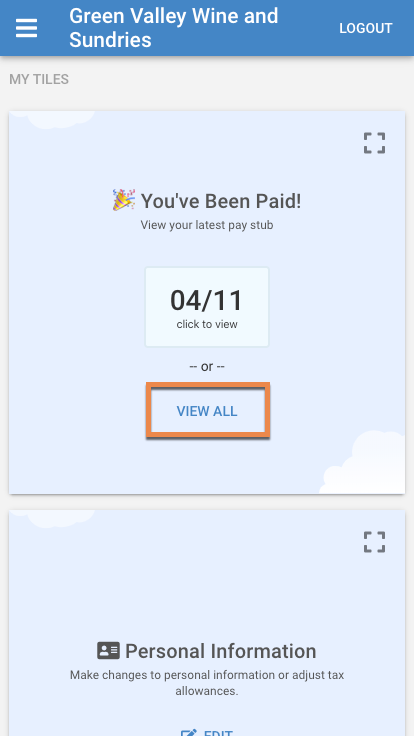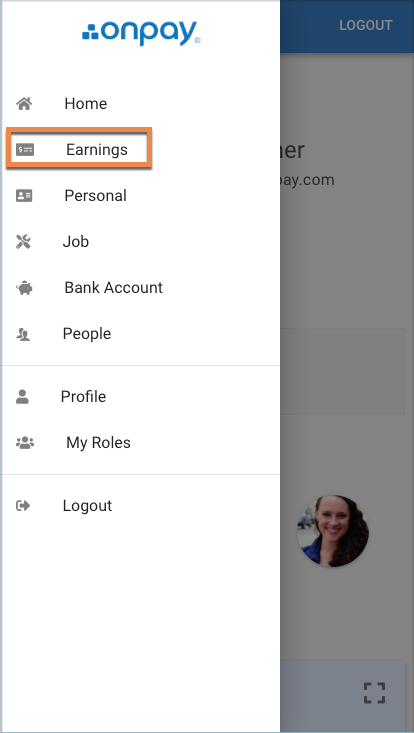 3. Select "2019" to expand that section.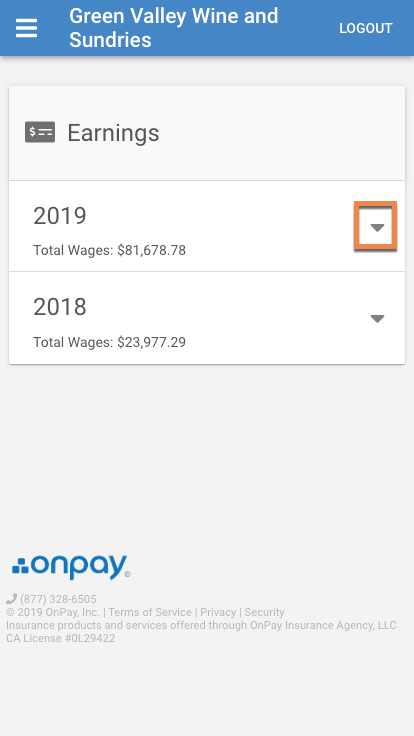 4. Click "Download W-2" or "Download 1099" and the download will start.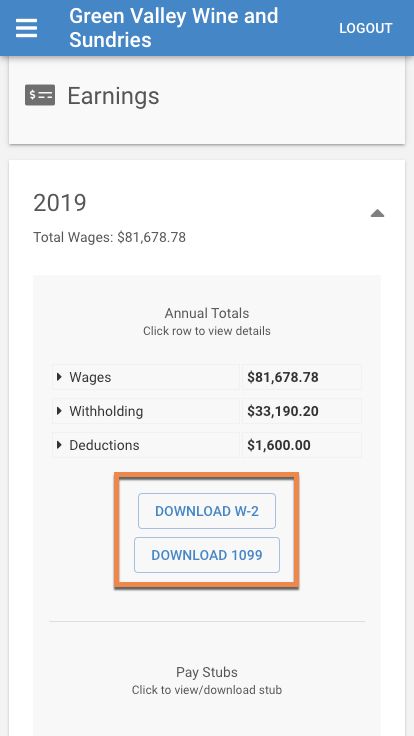 v6.0 ps