If an employee loses, or never receives their invitation email, you may need to resend the invitation before they can log into their employee portal to see things like their pay stubs, or year-end forms.
What we'll cover
View employee profile
Check the employee profile to make sure the correct email has been entered. Let the employee see the email address themselves to verify that it is correct, and that they have access to it.
Click on the employee's profile in your dashboard.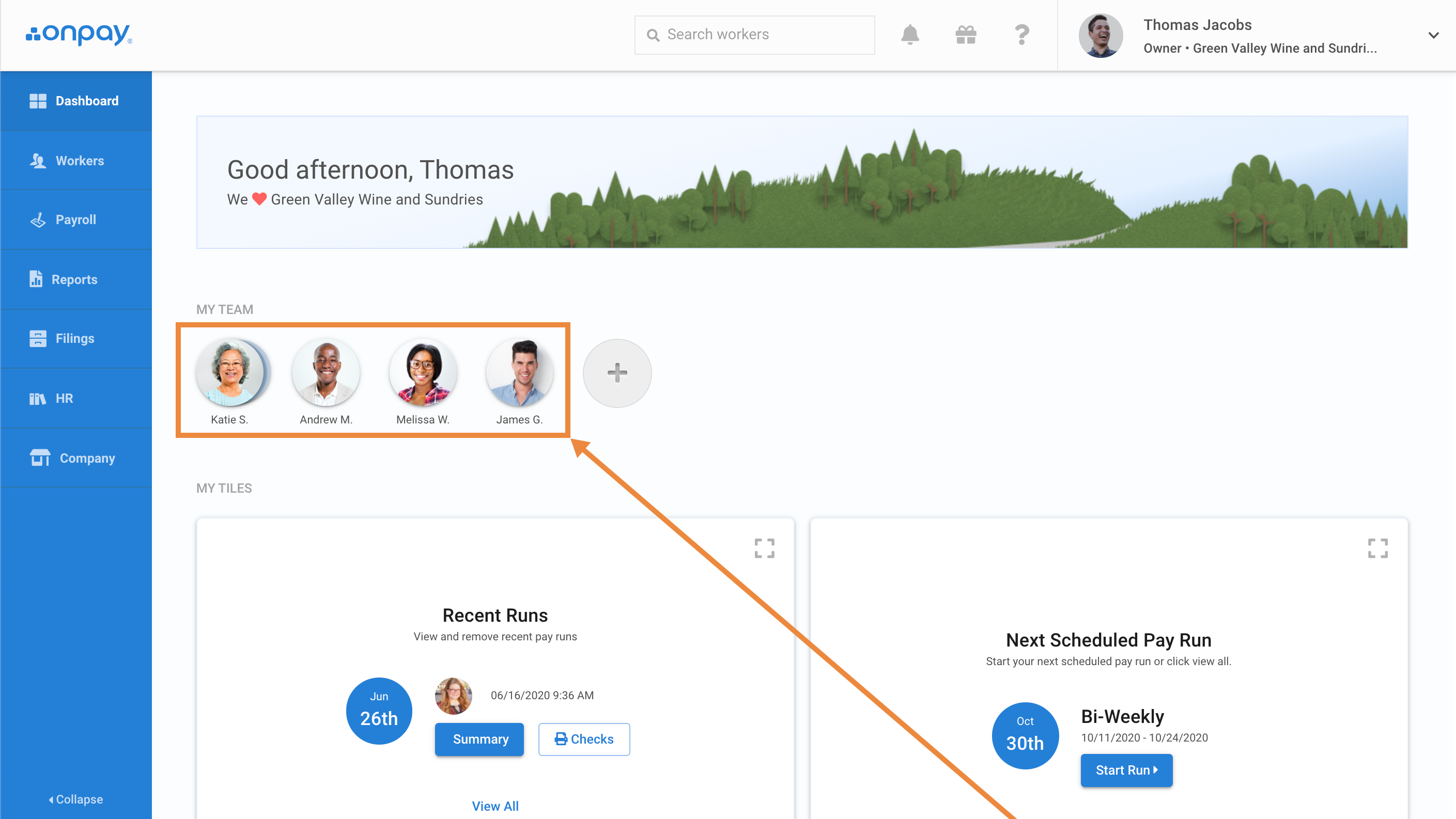 Tip: You can also view employee profiles in the Workers tab
Clicking on the Workers menu takes you to the "Employees" list. You can open an employee profile by clicking on their name.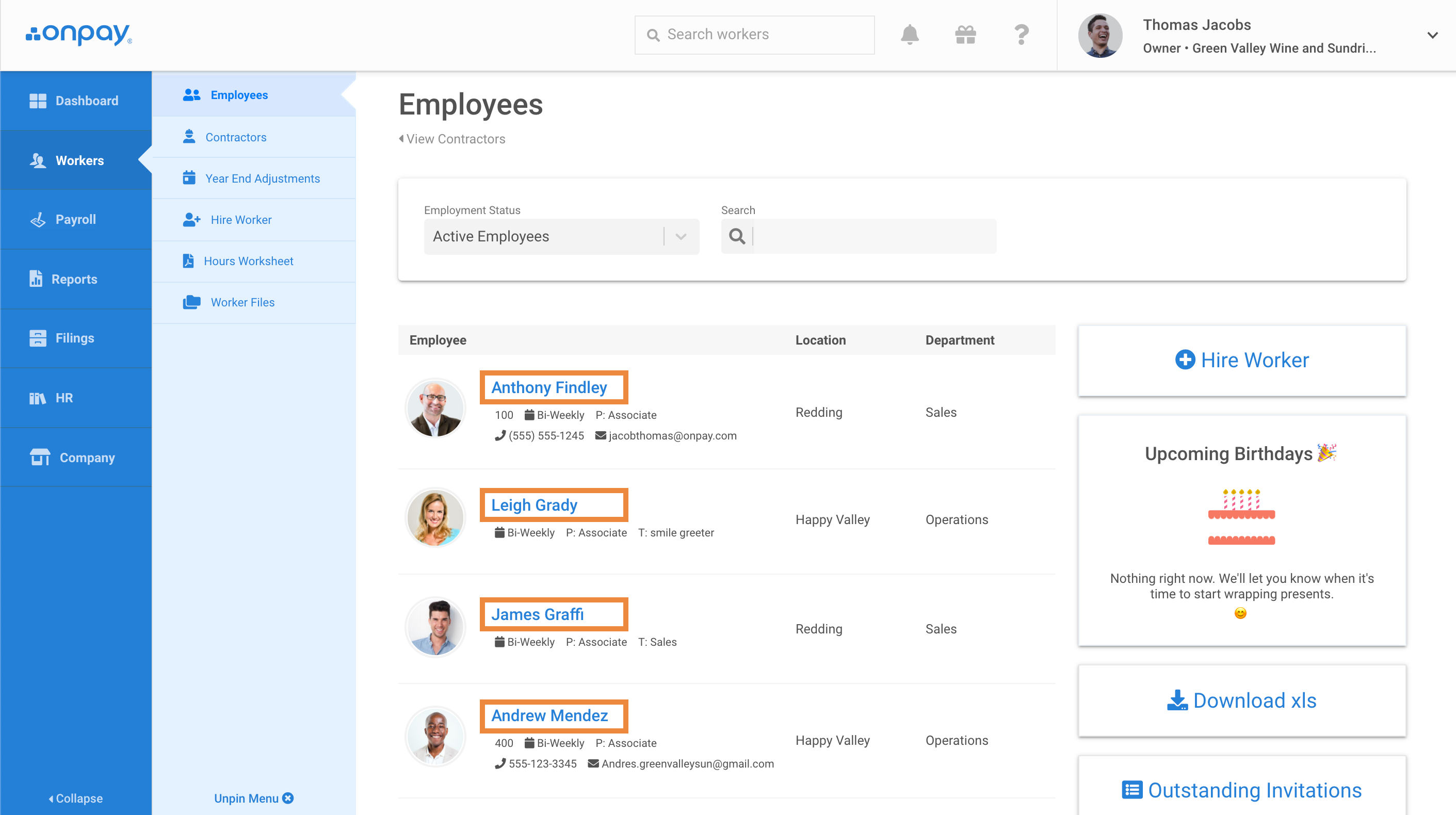 Confirm their invitation was sent
It's worth making sure that the Invite Employee button isn't visible. If it is visible, the invitation may not have been sent. Verify that the employee email address is correct, and click Invite Employee, and inform the employee that their invitation has been emailed to them.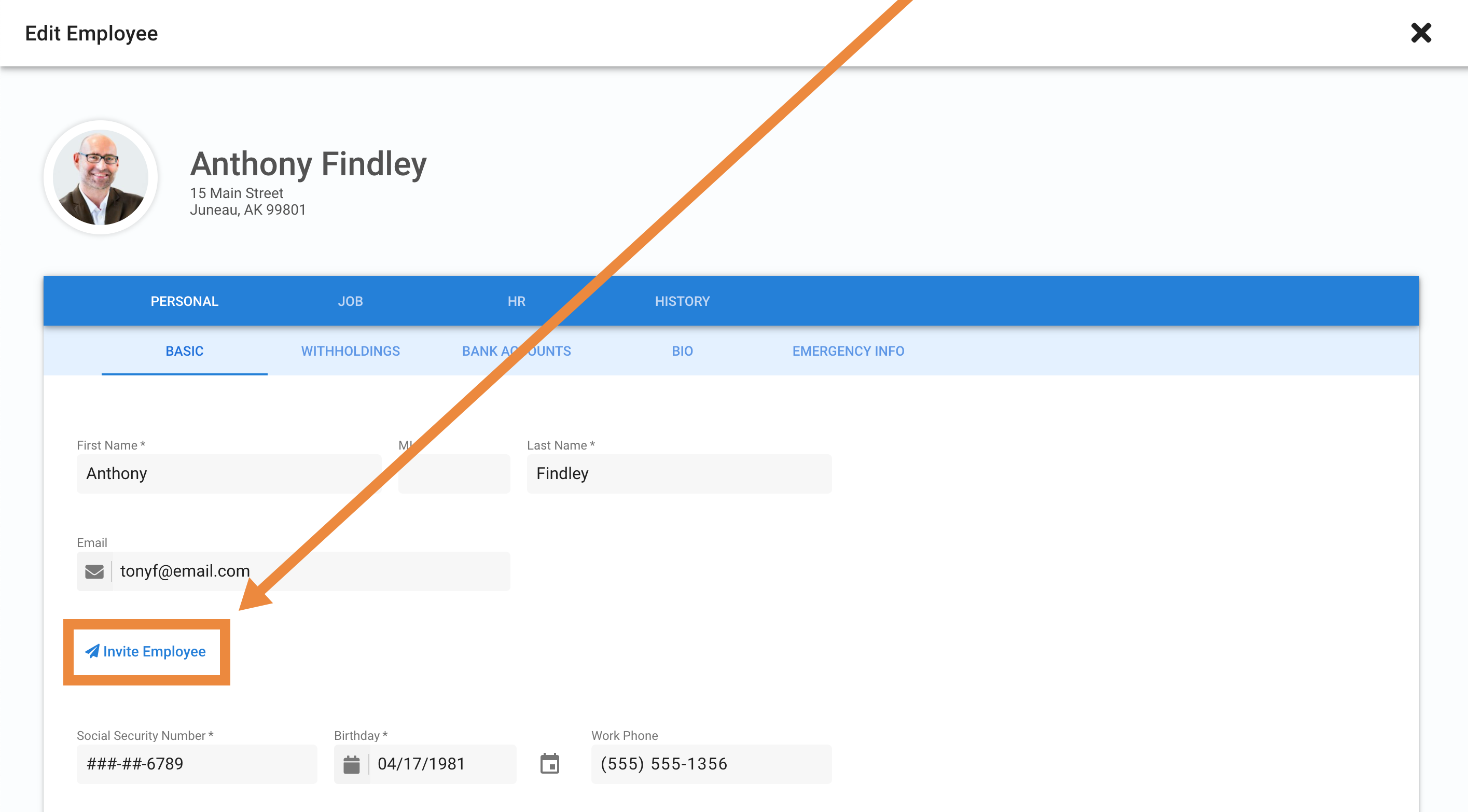 If you don't see Invite Employee, but instead see Revoke Invitation, confirm the employee email address.
Confirm employee email
Make sure the email address is correct. It may be worth asking the employee to look at it with you, to be sure.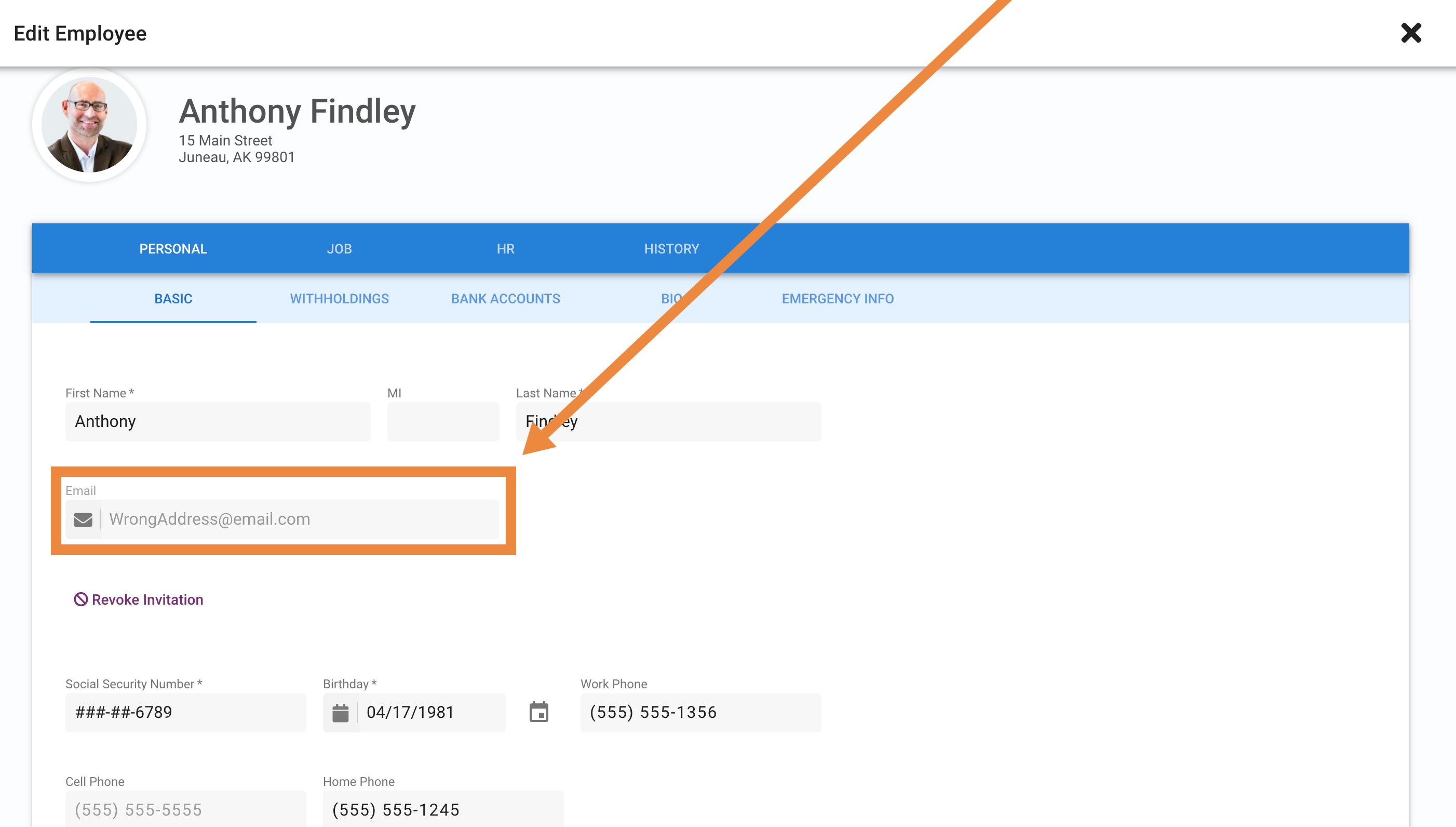 If the employee email in their profile isn't correct, click revoke Invitation.

Once the invitation has been revoked, enter the correct email address and click Invite Employee.

Employee next steps
Check email
Your employee will receive an email similar to the one pictured below. Your employee will need to click the link to create their password.

Create password
Your employee should create a password that only they know, and that they will remember. They should avoid using a password they've already used for any other account. Password generators are recommended.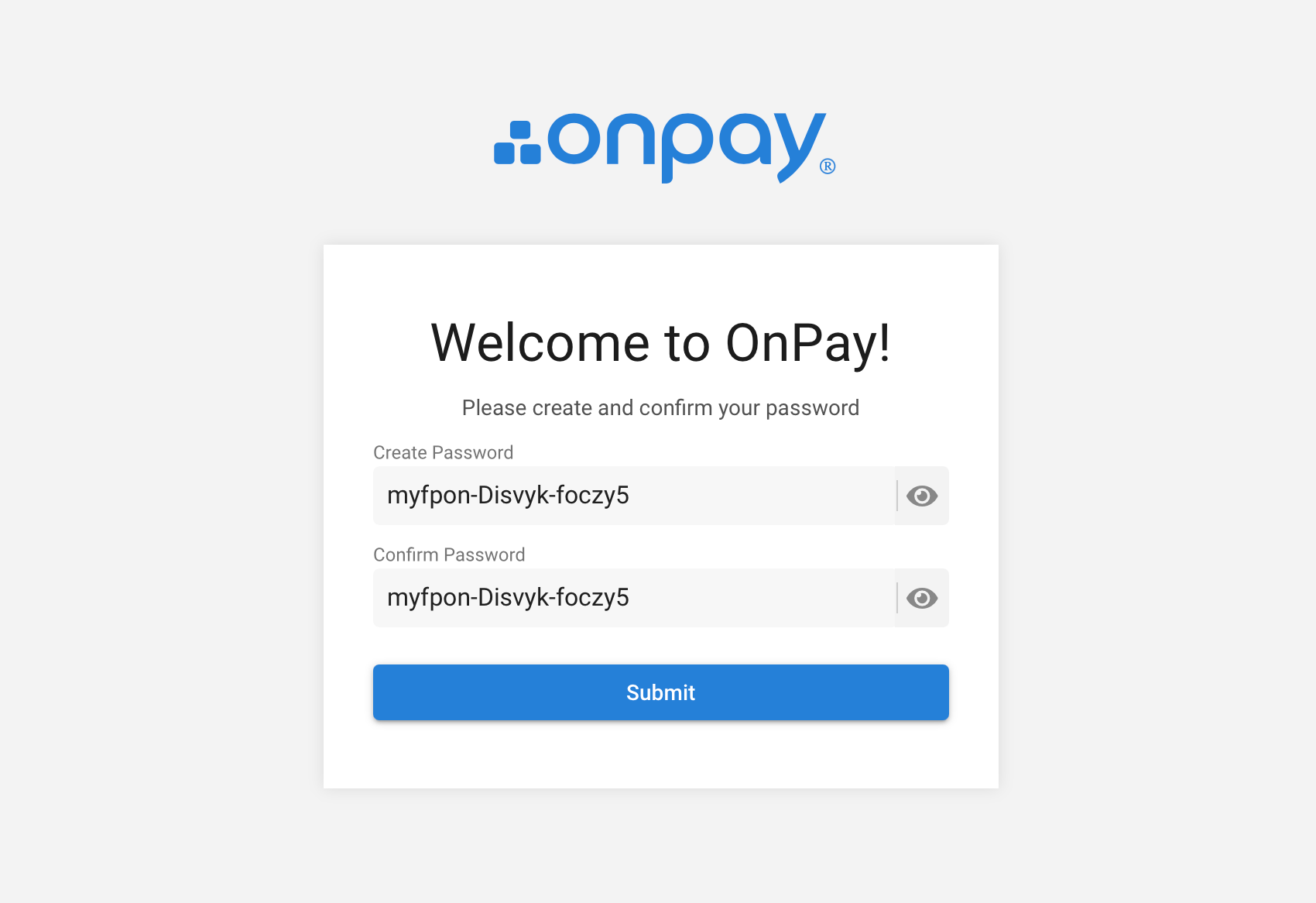 2-Step Authentication
We recommend everyone who uses OnPay take advantage of the added security of 2-Step Authentication. Enter the employee phone number where they can receive a text, and click Submit.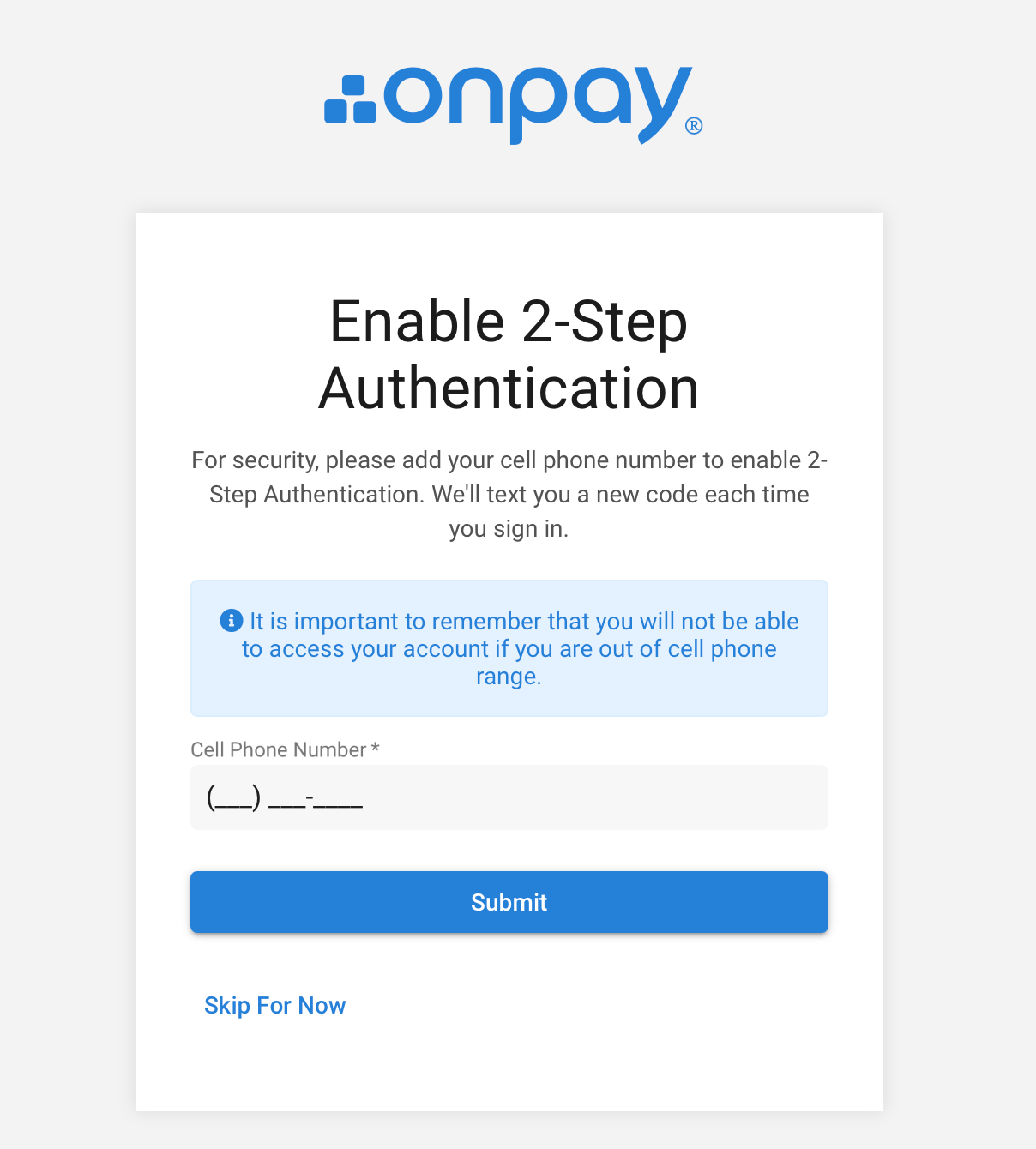 Have the employee check their messages for a new text.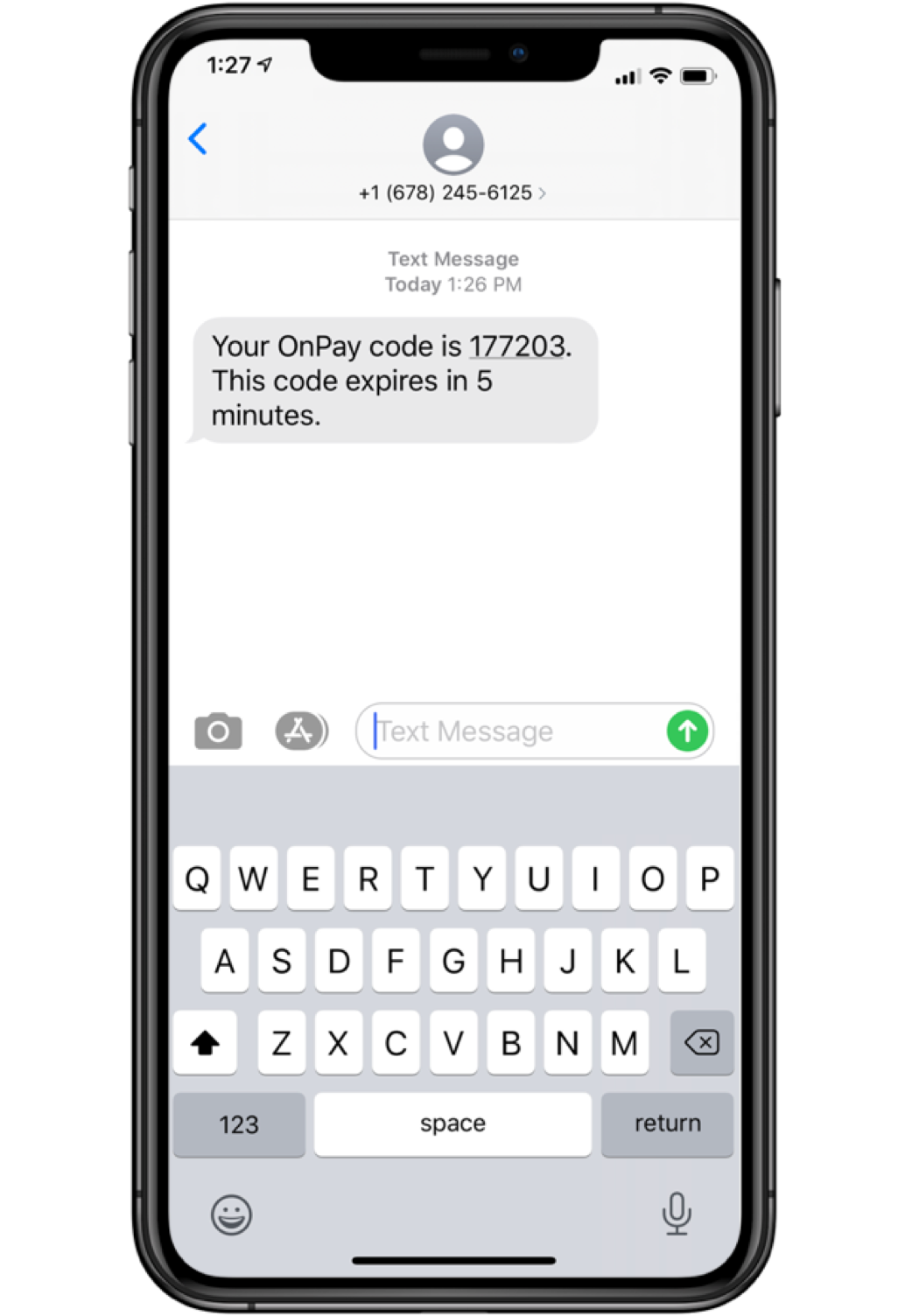 Then enter the number into OnPay to verify this number moving forward to receive one-time use login codes when logging into OnPay.
v6.0 ps