Learn how to import approved timesheet hours from QuickBooks Time into OnPay to process payroll.
What we'll cover
What is QuickBooks Time?
TSheets is now QuickBooks Time — but it's still an easy-to-use, end-to-end time tracking system that helps you track hours, send accurate invoices, and save thousands of dollars each year. When you integrate QuickBooks Time with OnPay, you're able to seamlessly import employee hours and automate payroll.
If you aren't using QuickBooks Time, you can learn more or just sign up. And because you're an OnPay customer, you'll get special pricing discounts. If you were using TSheets before it became QuickBooks Time, you can use your TSheets login credentials to set up this integration.
Importing hours
Approve hours in QuickBooks Time
Before you import hours into OnPay, the timesheets in QuickBooks Time must be approved. Here are step-by-step instructions on how to approve, unapprove, or reject hours, in QuickBooks Time.
Import approved hours into OnPay:
Start a pay run in OnPay as you normally would by clicking Payroll, selecting employees, and clicking Enter Hours.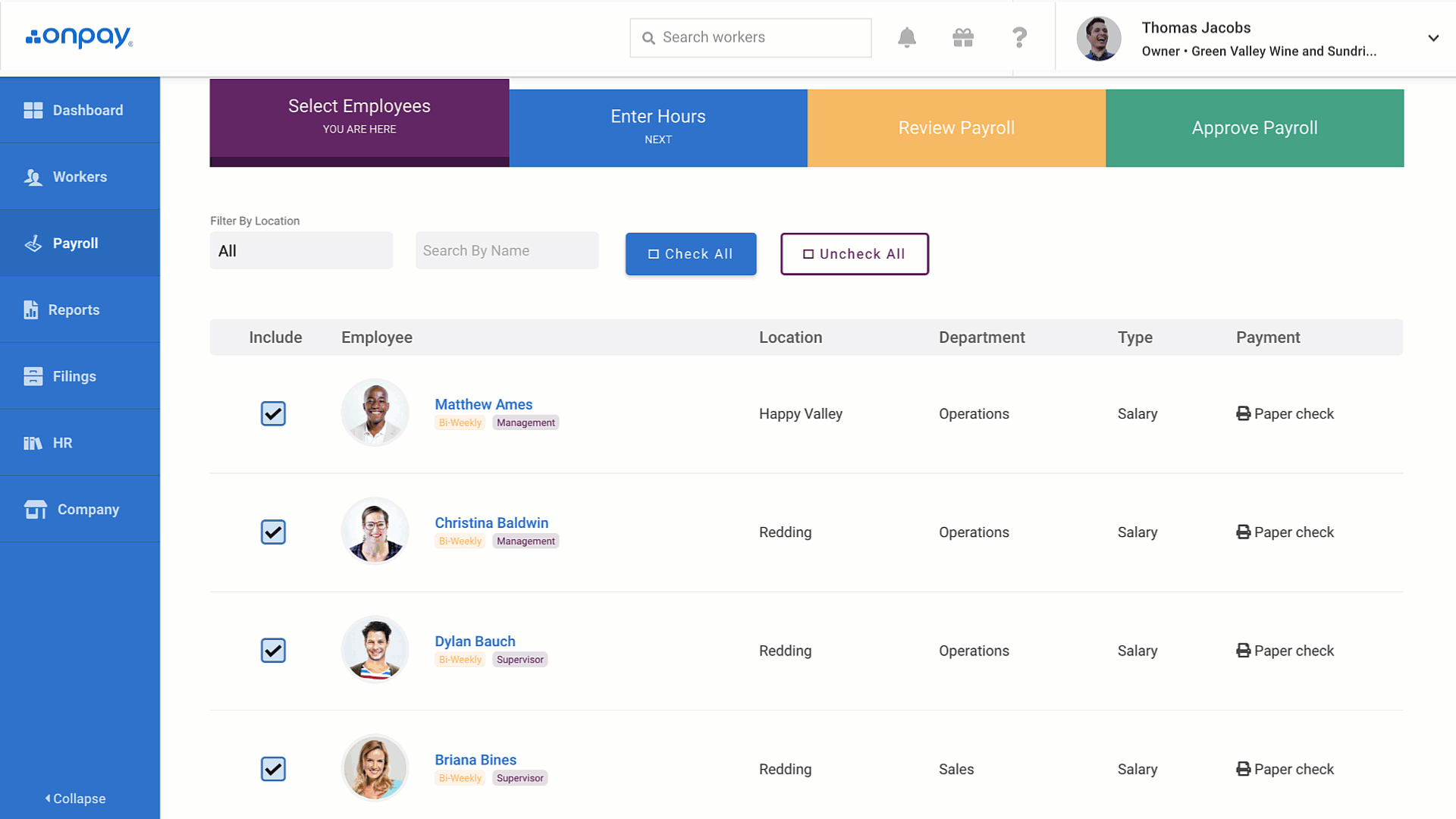 Need help running payroll in OnPay? We've got you covered here→ Just don't forget to come back here when you're ready to Enter Hours.

In "Enter Hours", click TSHEETS Import Hours. This new button comes with your QuickBooks Time integration.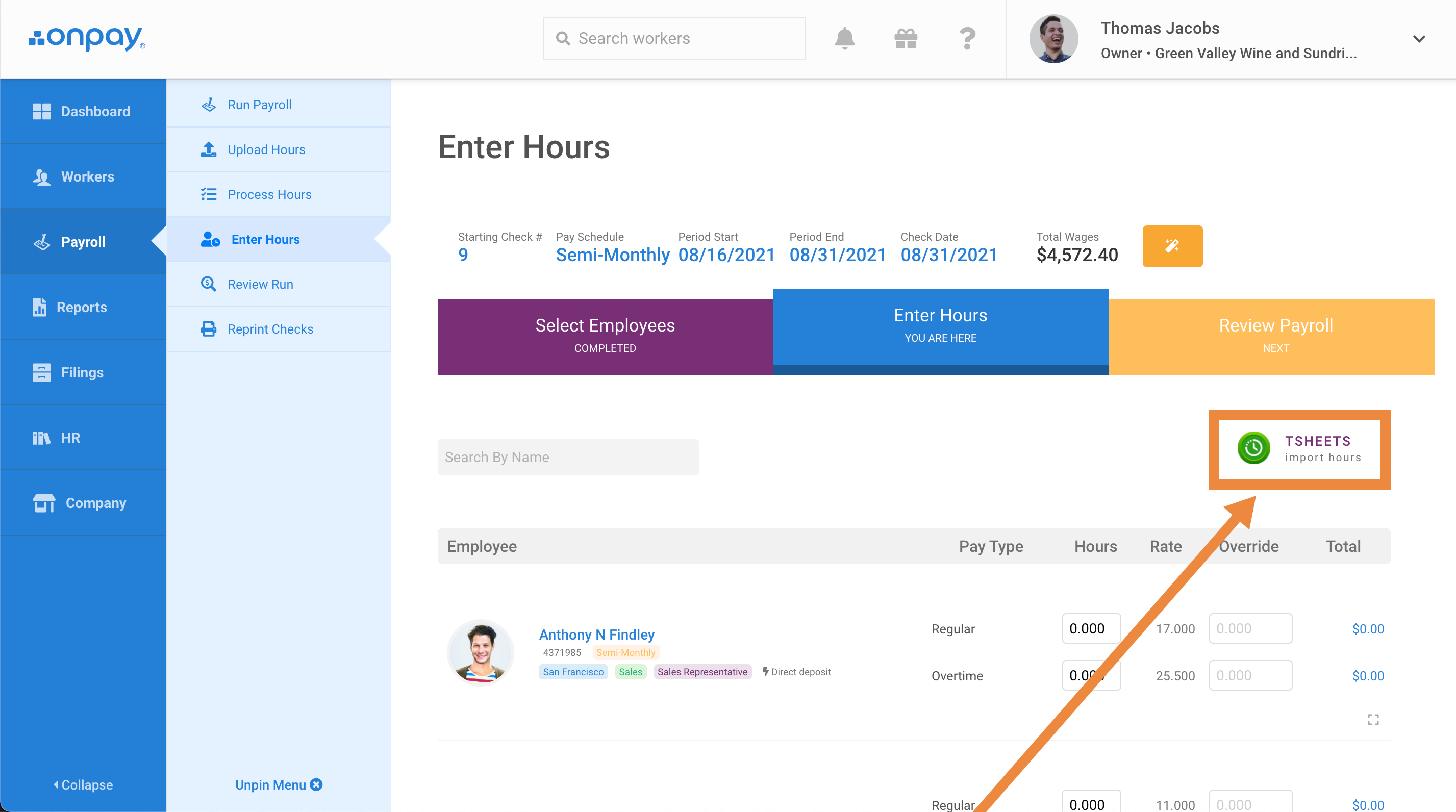 You'll probably want to click Reset Hours and Import, but let's talk about it...

Reset hours vs merge
Reset Hours and Import will delete any previous hours and earnings that have been entered, replacing them with the most current approved timesheet data from QuickBooks Time.
Merge Import with Current Hours is useful if any employees already have hours, or other pay items like bonuses (pictured below) entered in OnPay before this import occurs.

If you do have bonuses, commissions, or other special pay entered that need to be processed, but you don't want to include them in the employee's regular pay, you can start with a quick special pay run before you import hours.
v6.0 ps