Whether you just need to see their last six pay stubs, or you need to run a report for a wider range, we'll show you how easy it is.
What we'll cover
Viewing recent pay stubs in an employee profile
Click on the employee's profile in your dashboard.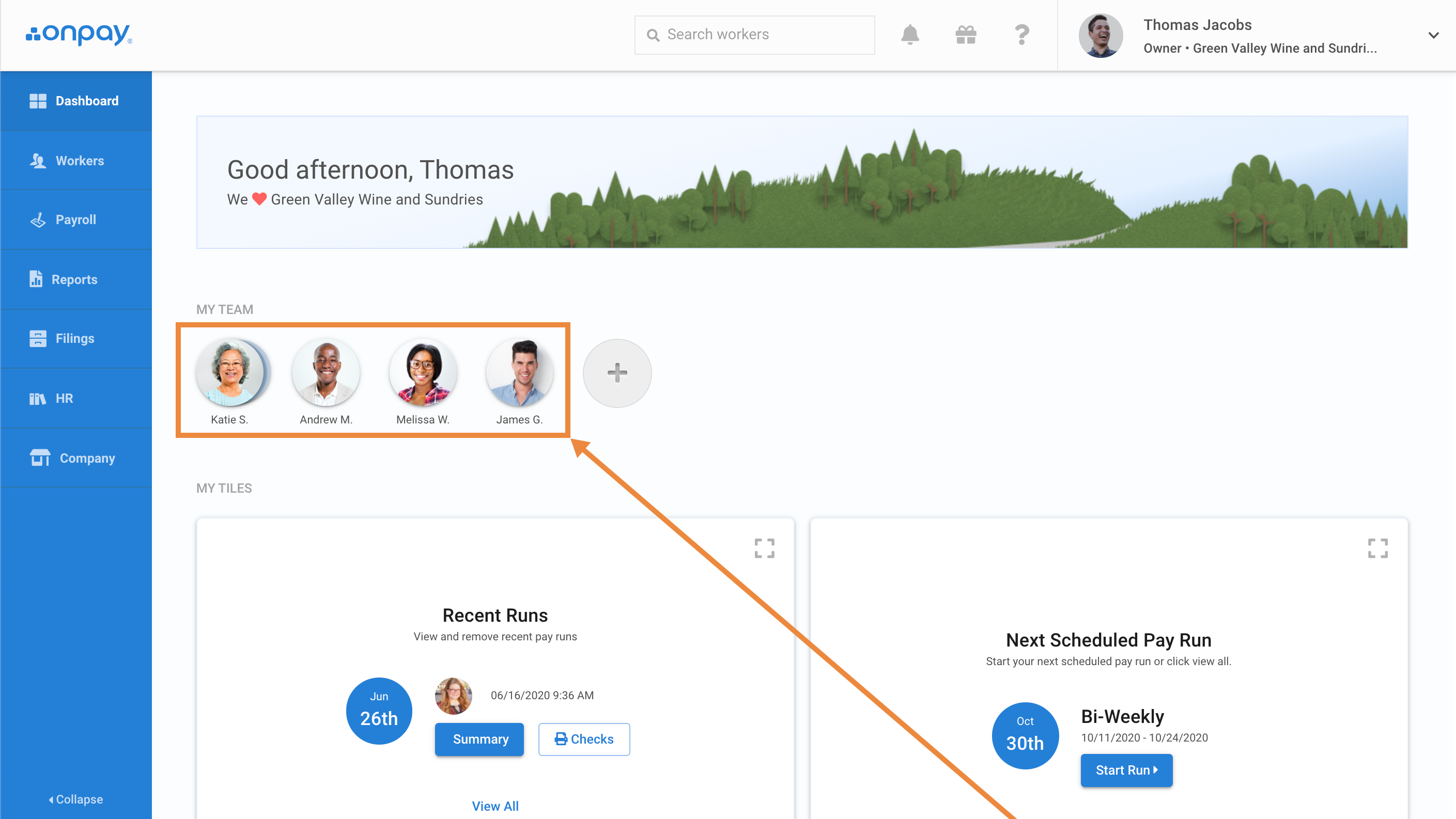 Tip: You can also view employee profiles in the Workers tab
Clicking on the Workers menu takes you to the "Employees" list. You can open an employee profile by clicking on their name.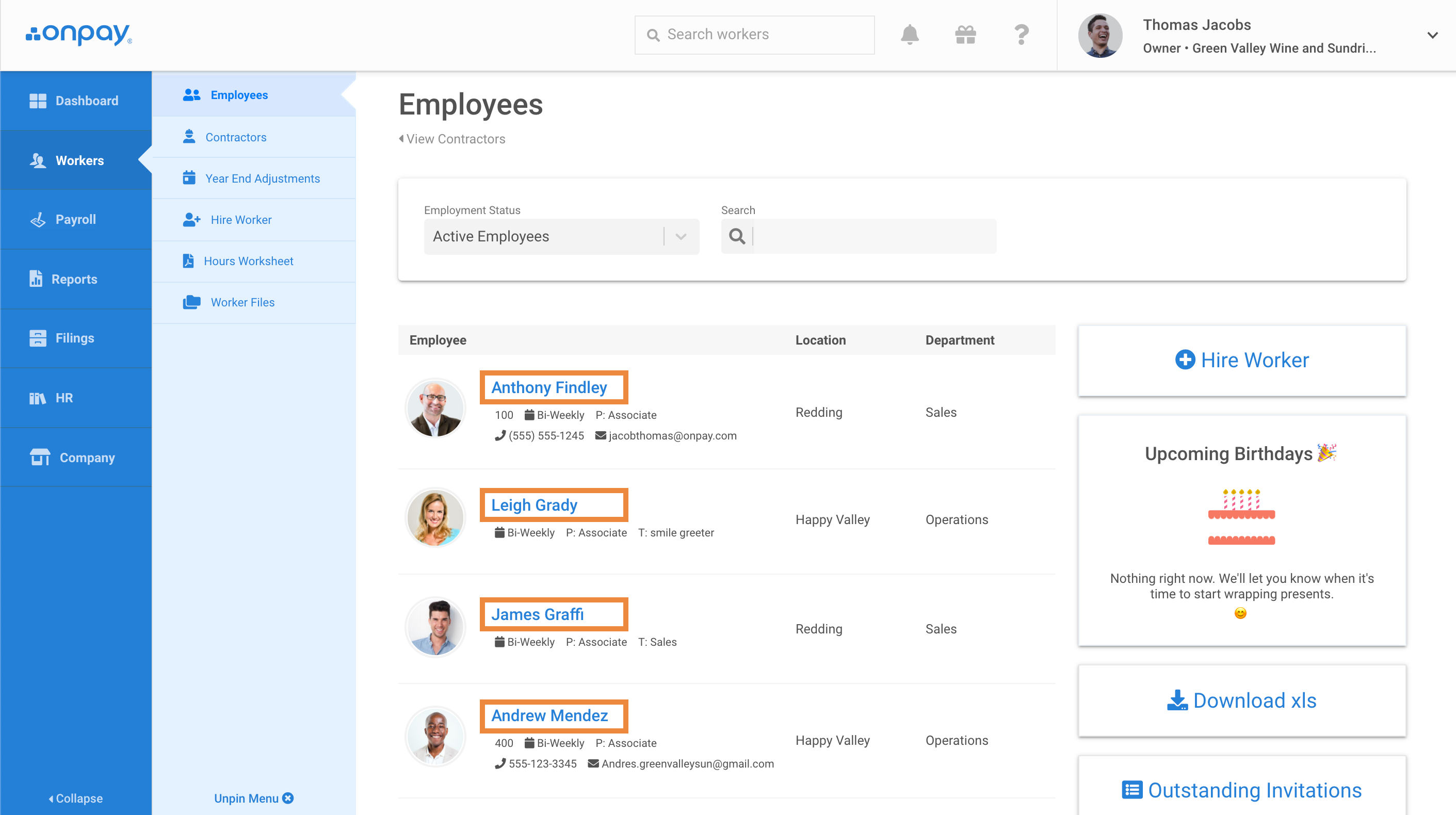 Click History to view recent checks.

Click on the check to view its information. Click Download Stub to view it as a downloadable/printable PDF.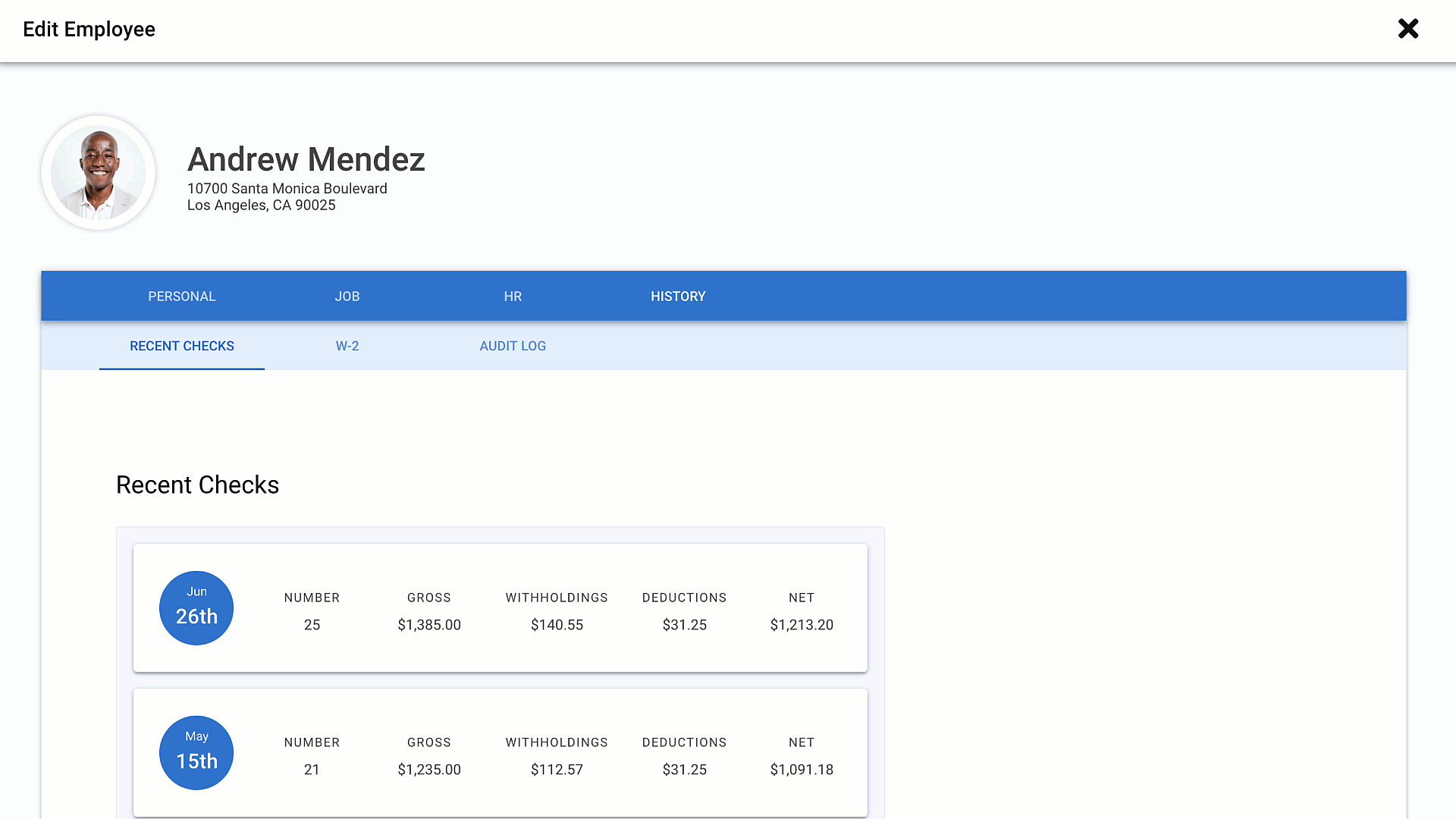 You can download or print this pay stub.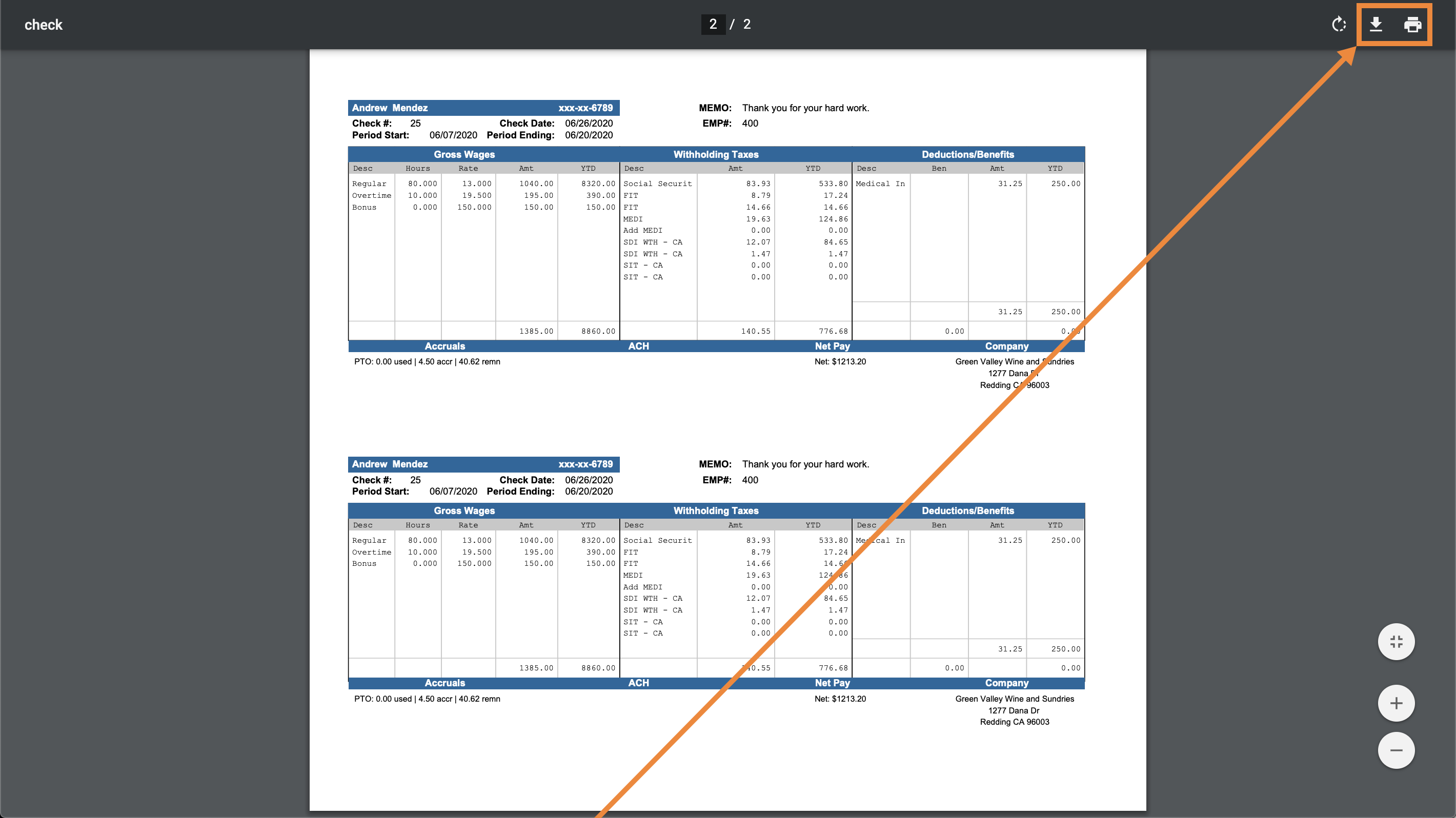 Viewing all pay stubs in the payroll register report
The payroll register report allows you to view pay stubs for all employees in one place.
Go to Reports, Payroll Register. Click on an employee's pay information to view and download their stub.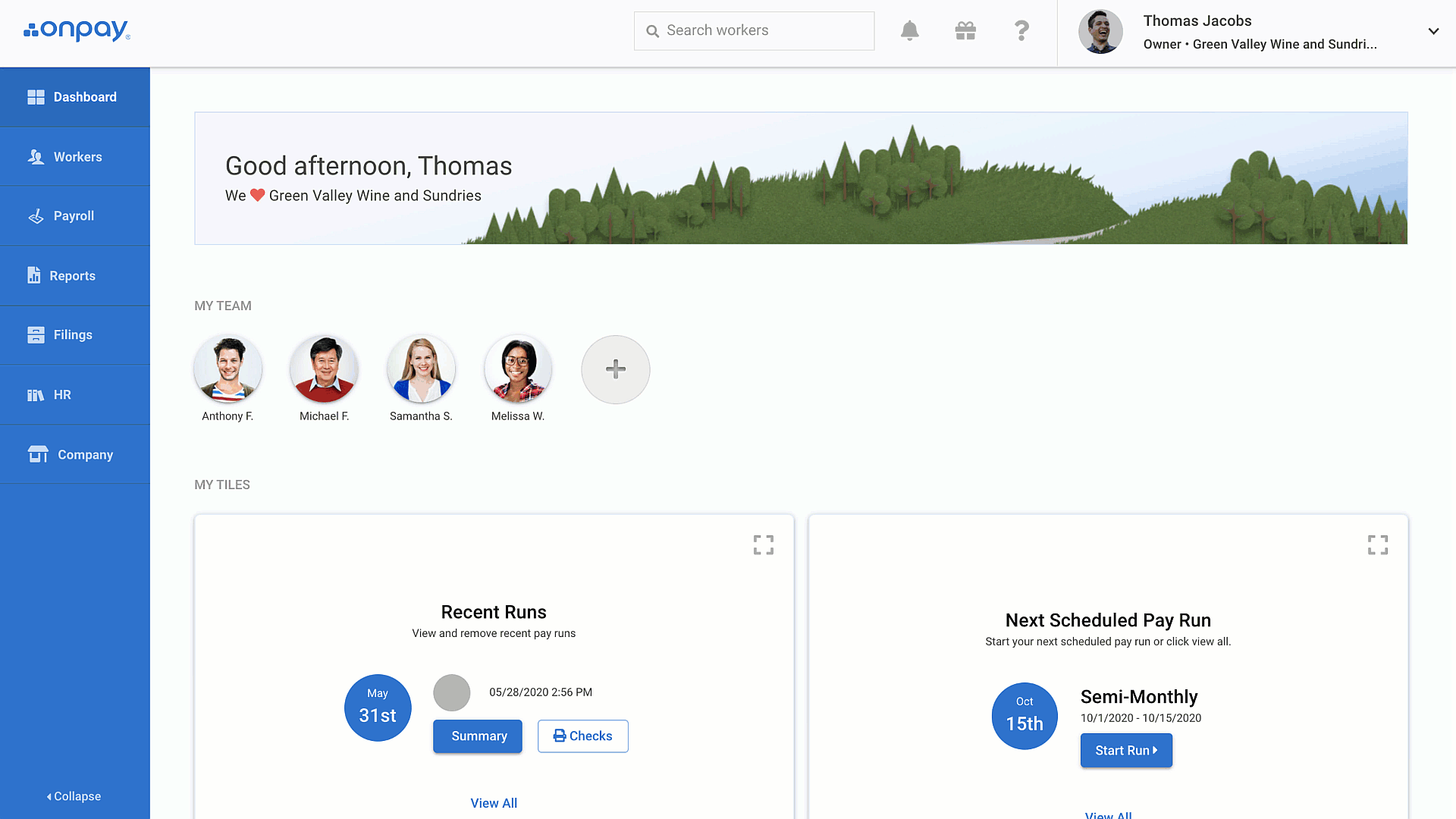 View historical stubs or just stubs for certain people or departments by customizing the date range and applying additional filters. We'll explore these next.

Note: Click Update List after applying any changes to the date range or filters to this report.

Custom date ranges
In "From Check Date / To Check Date", you can browse through months and even years to create a custom date range that fits your needs.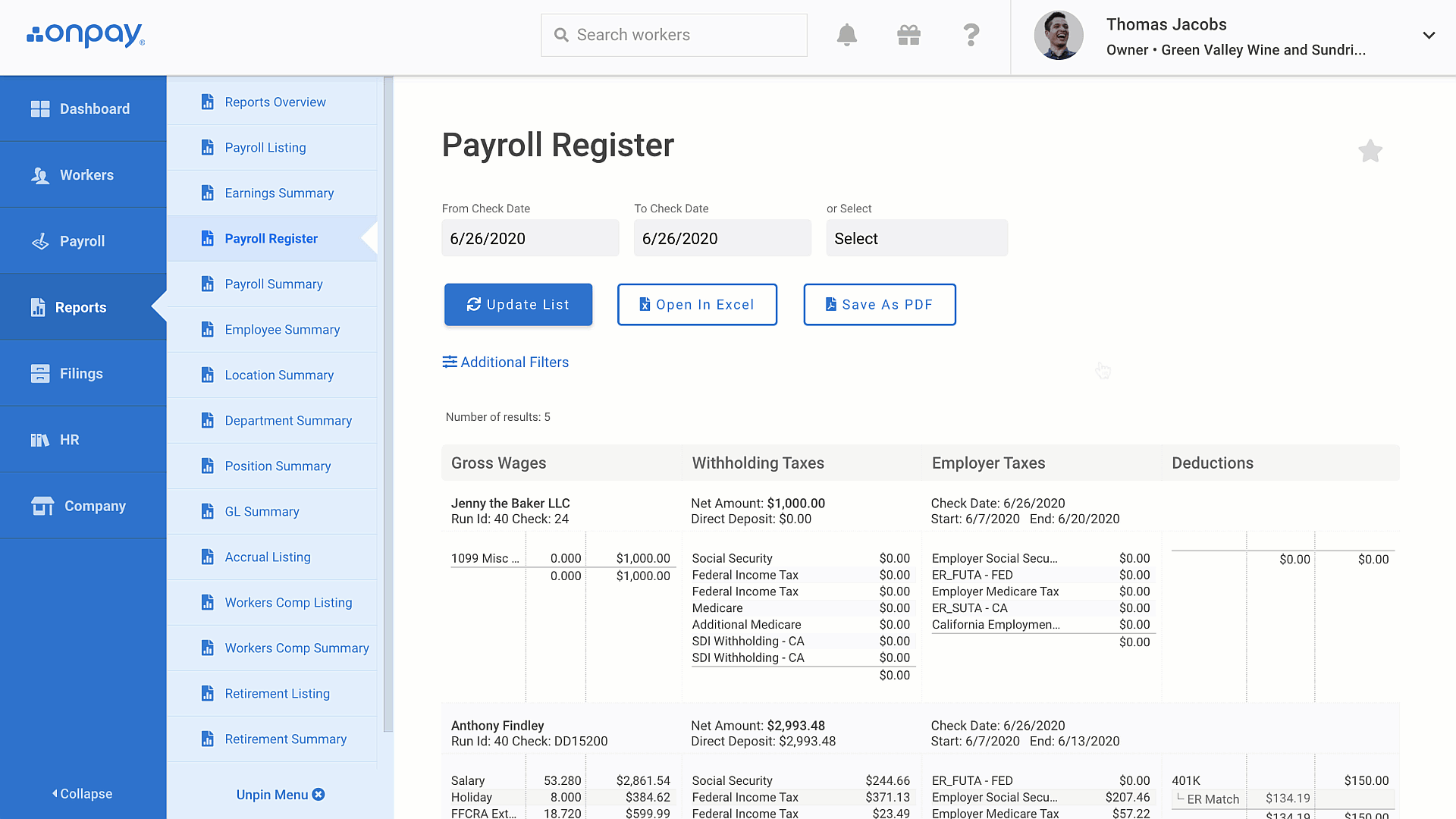 You can also select a period from the list.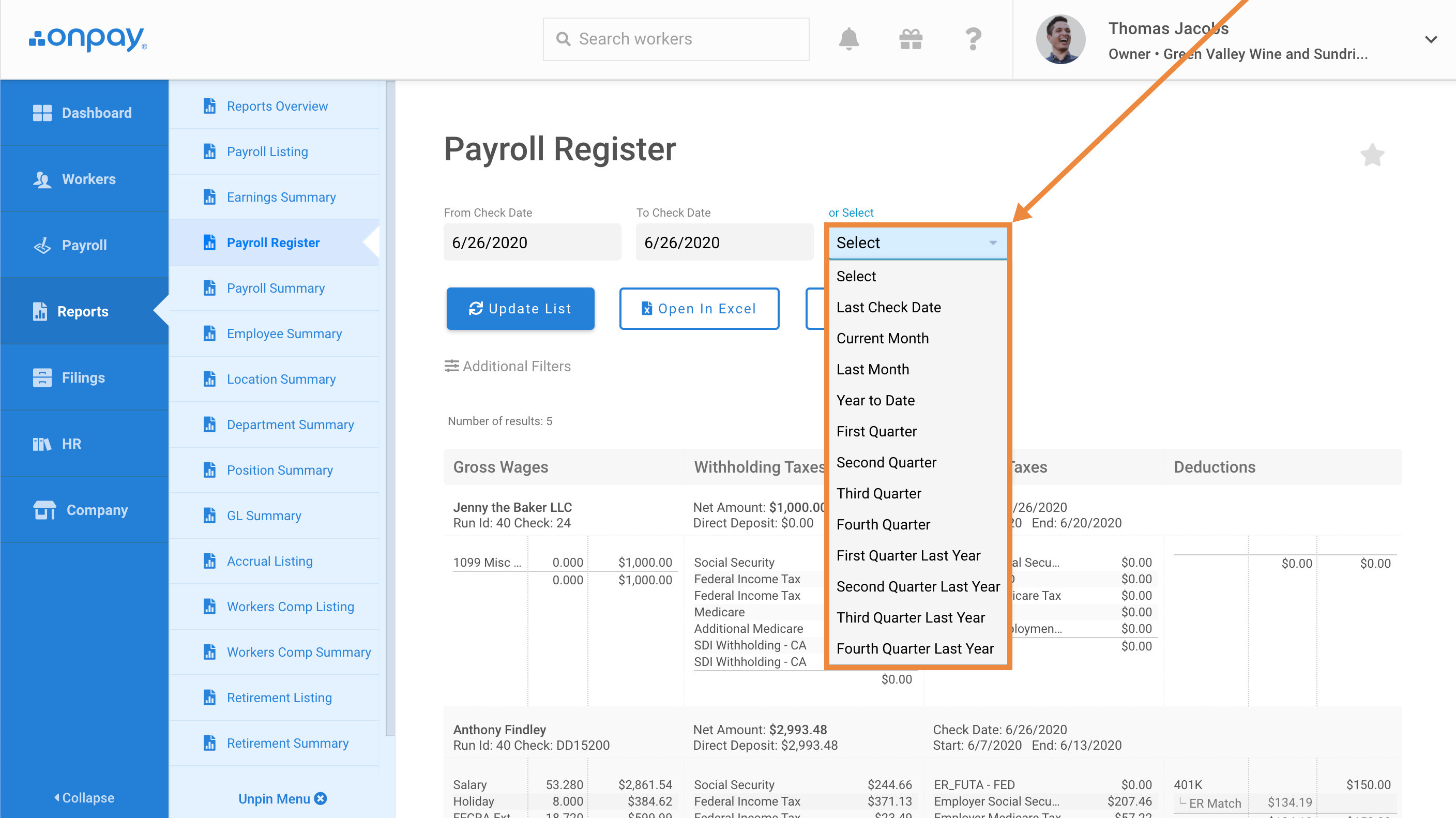 Be sure to click Update List to view changes.

Additional filters
You can also filter stubs in the following ways:
Run ID
Location
Department
Position
Employee
In the "Employee" filter, you can select any employee or contractor in the list, or click expand to search by name.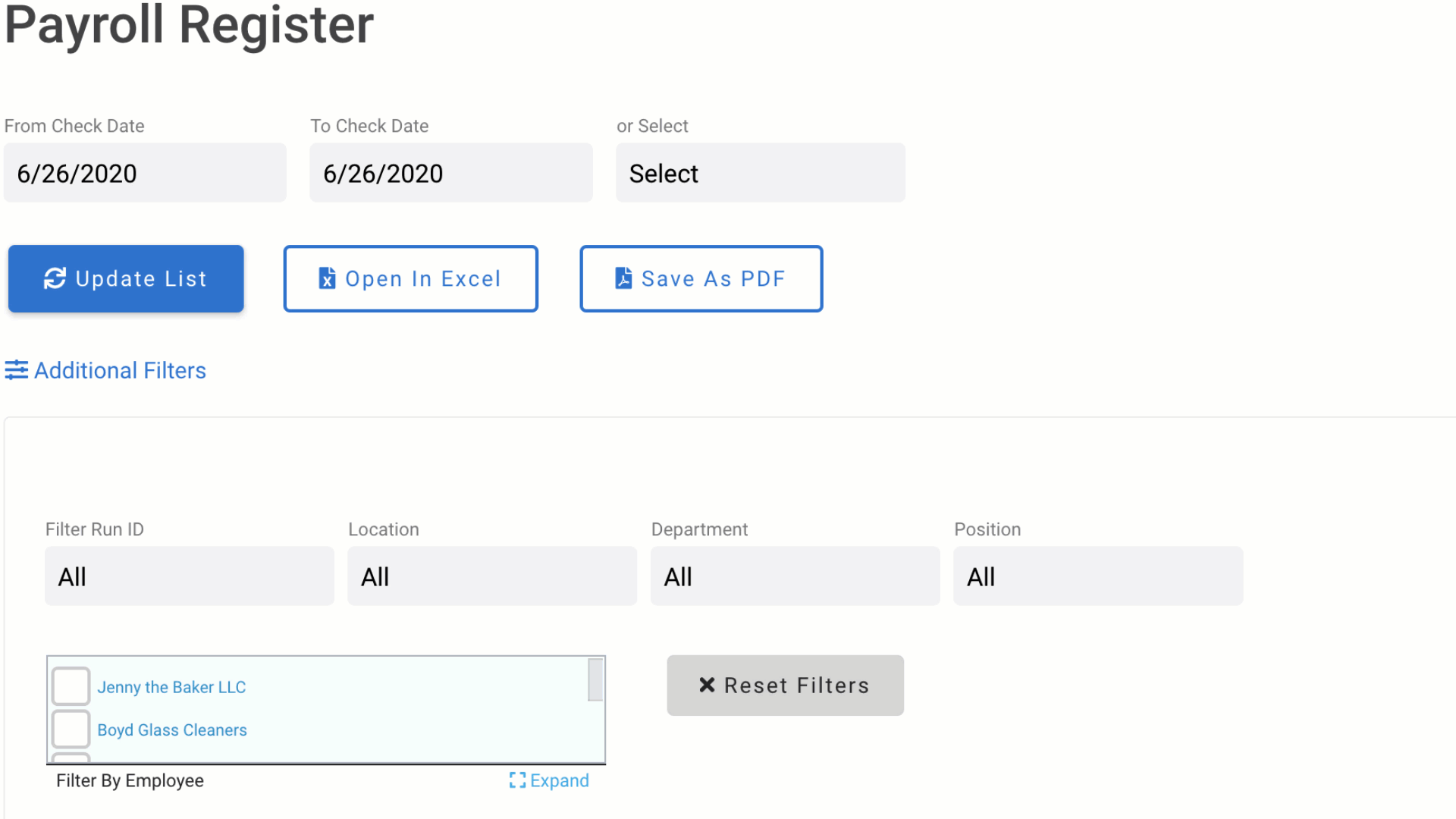 Be sure to click Update List to view changes.

v6.0 ps