Just like your workers have a profile, your company has a profile in OnPay, too. You can make changes at any time, including the address, DBA name, and Primary Contact.
What we'll cover
Getting started
Click Company. This will bring you to the "My Company" tab.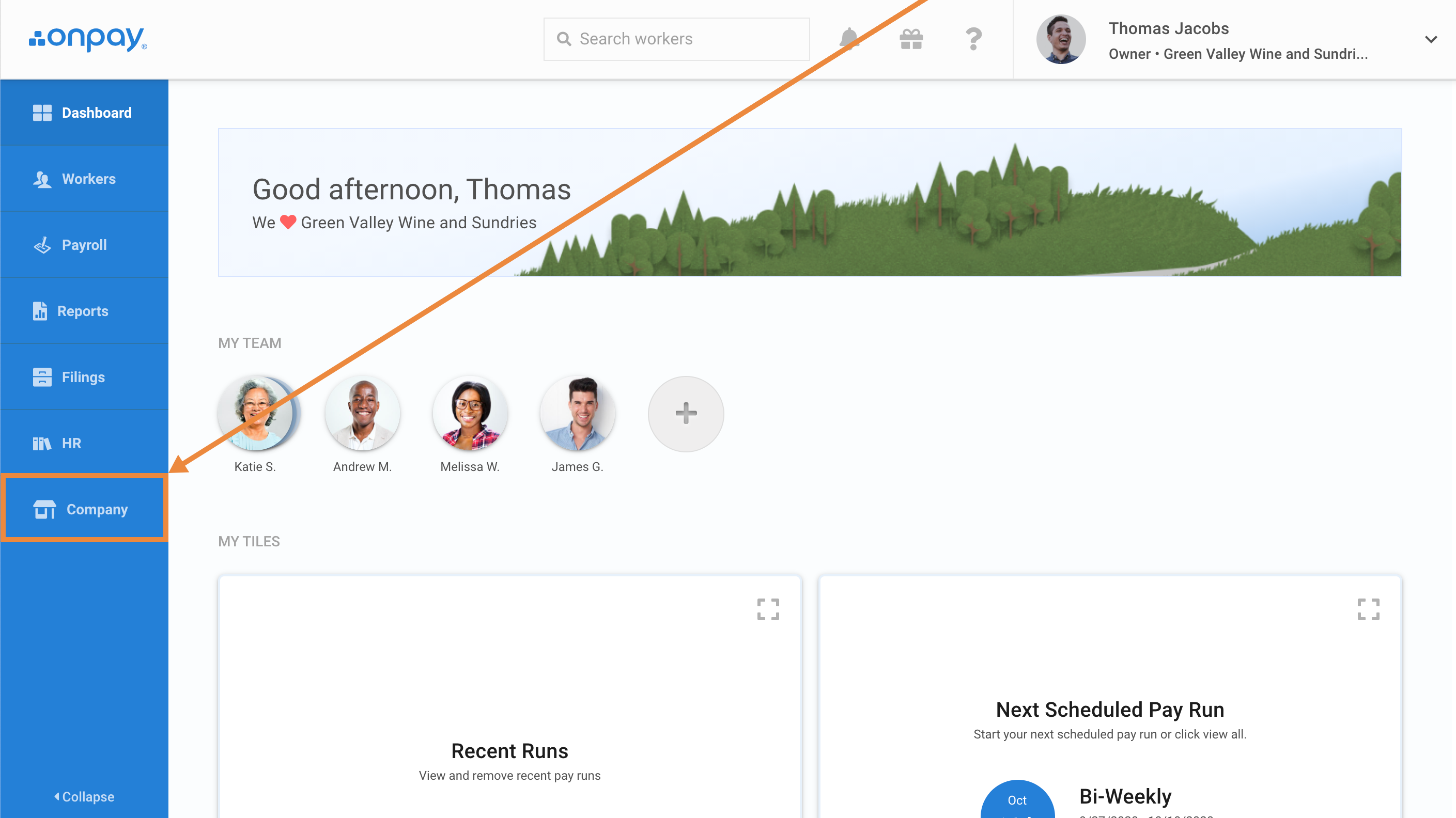 Click in the "Company Profile" pane to expand and make changes.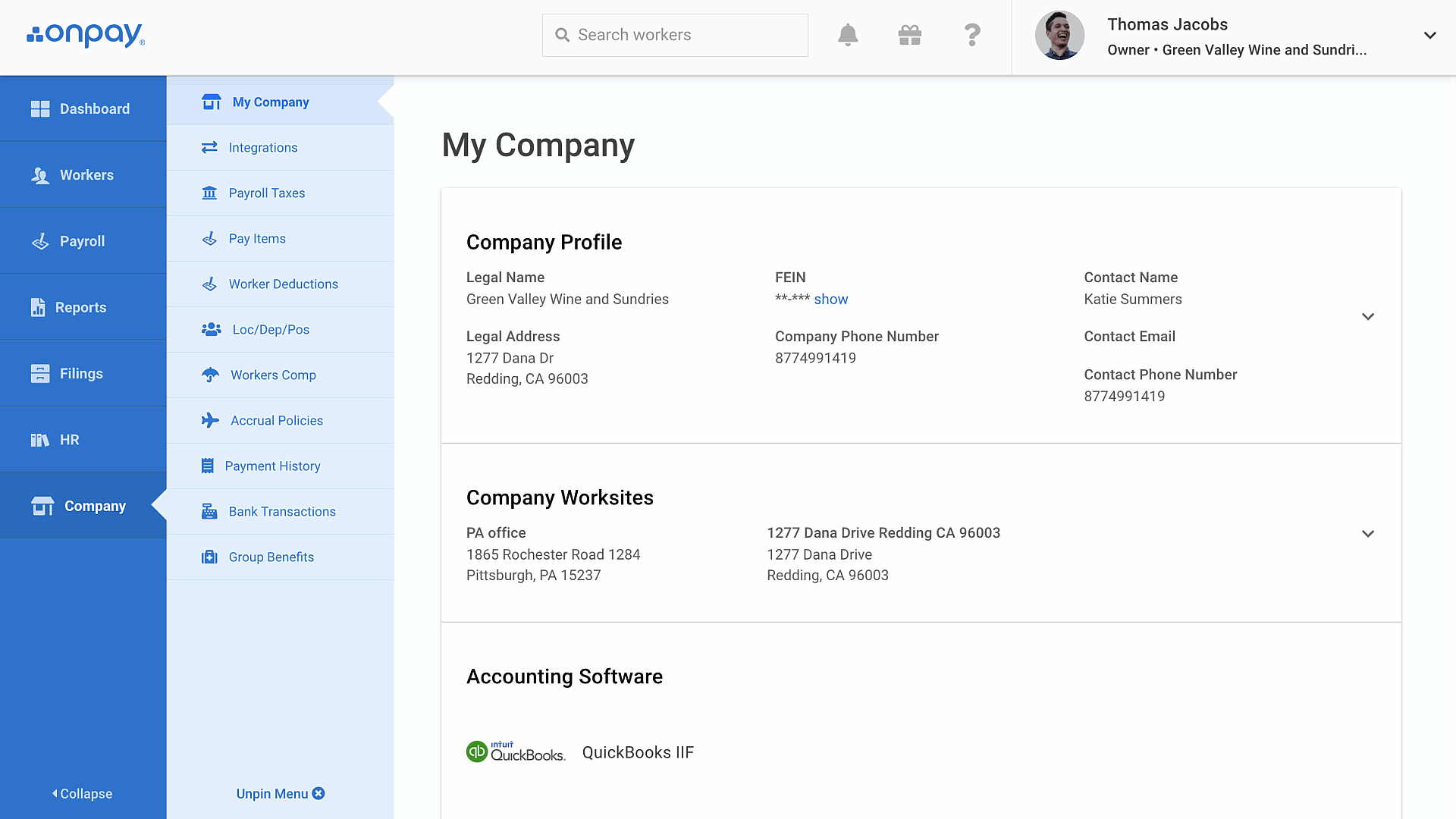 Company information
Click Update Name or Address to change your company's address. If you're making this change because your company has moved, there are some important things you'll need to keep in mind:
If any employee worksite is also changing, you must add the new worksite, and assign employees accordingly. Worksites can be assigned to employees in their profile, in the Job tab.

You must update this information with any federal, state, or local tax authorities. Making changes in OnPay will only update the information used on your tax forms.

Updating your legal address does not automate any changes to your current employee tax calculations.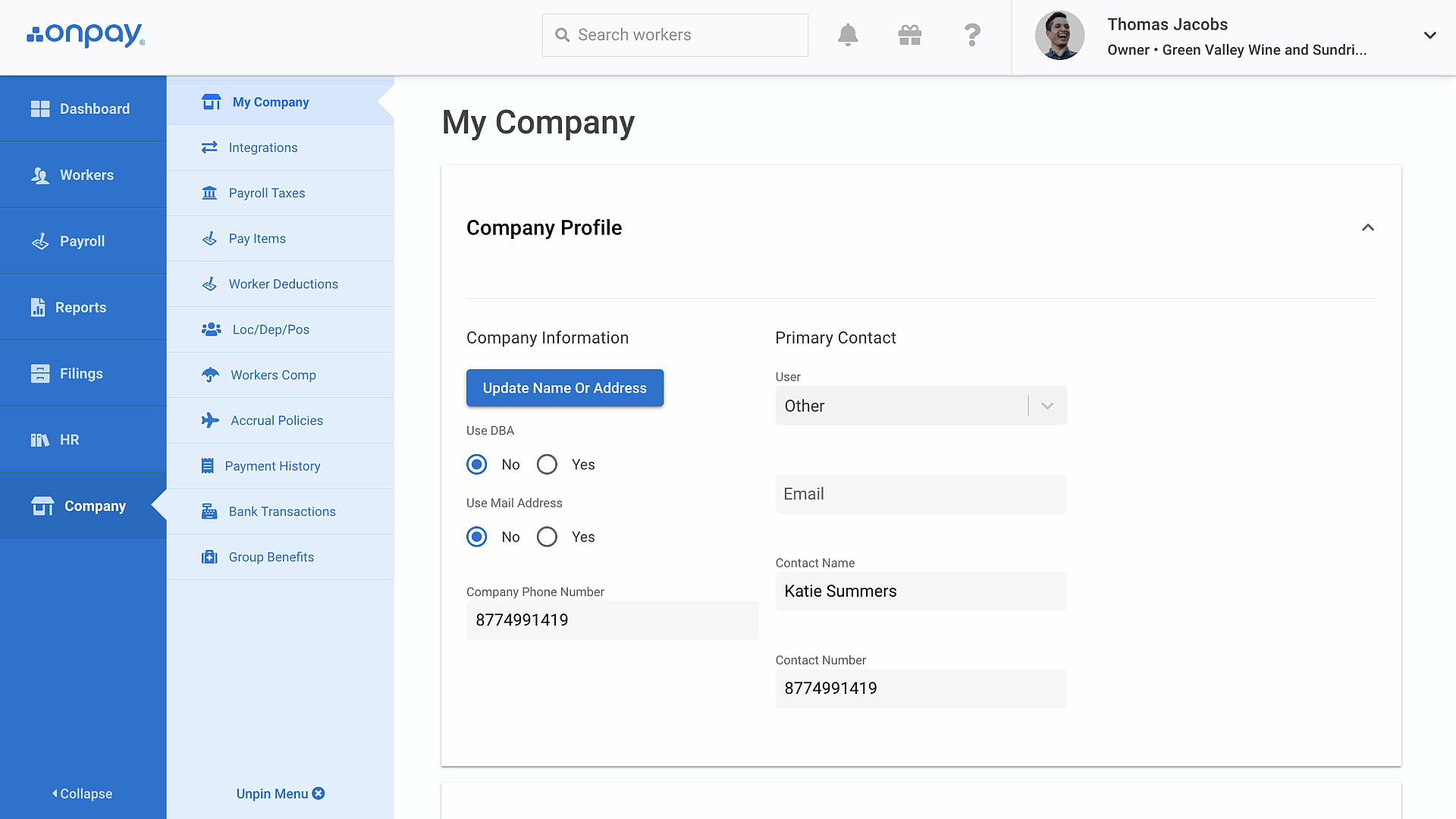 If your company also does business under another name, you can add it under "Use DBA". Your DBA will appear on employee pay stubs.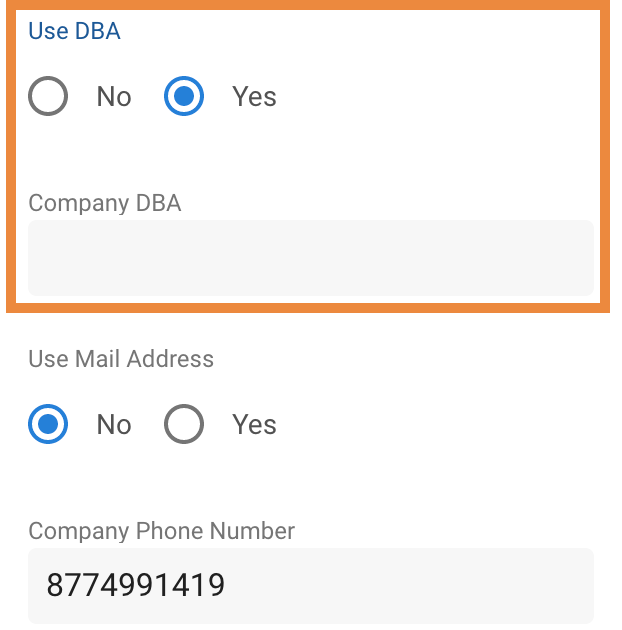 You can also add a mailing address and company phone number, in case we need to reach you.
Primary contact information
This is the information for the person we can contact for day to day payroll operations or concerns. Because we handle your filings and payments, there may be times where we need to reach this person during normal business hours, so be sure to keep this up-to-date.
Select the primary contact from the "User" list and we'll use their information from their profile. Otherwise, you can enter or update their email, name, and phone number.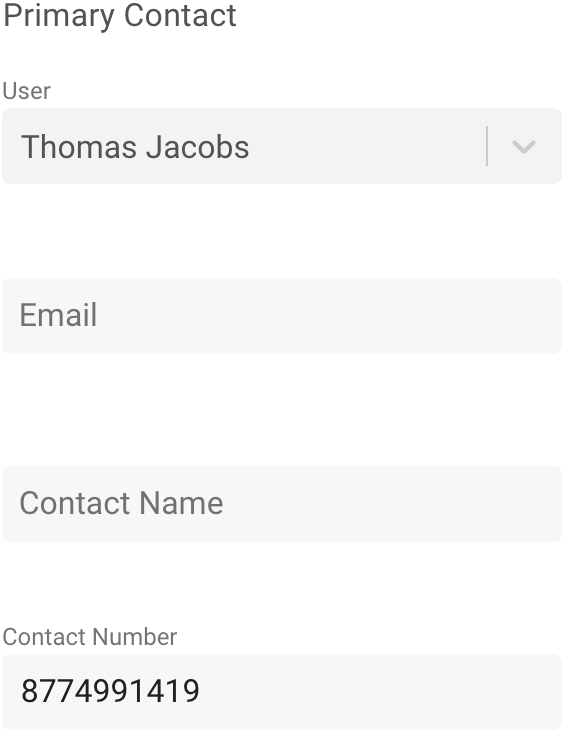 Need to add a User? We've got you covered→
Is your payroll managed by an accountant? Add them as an Outside Collaborator→
v6.0 ps