When you run payroll, each employee's paycheck is associated with a pay period. Though uncommon, there may be times where you need to edit the pay period after the fact. Reasons may be anything from correcting an error when running payroll or adjusting an exiting employee's actual last day of employment.
What we'll cover
Getting started
To get started, go to any report for the pay period in question, and select the employee by clicking anywhere on their paycheck information.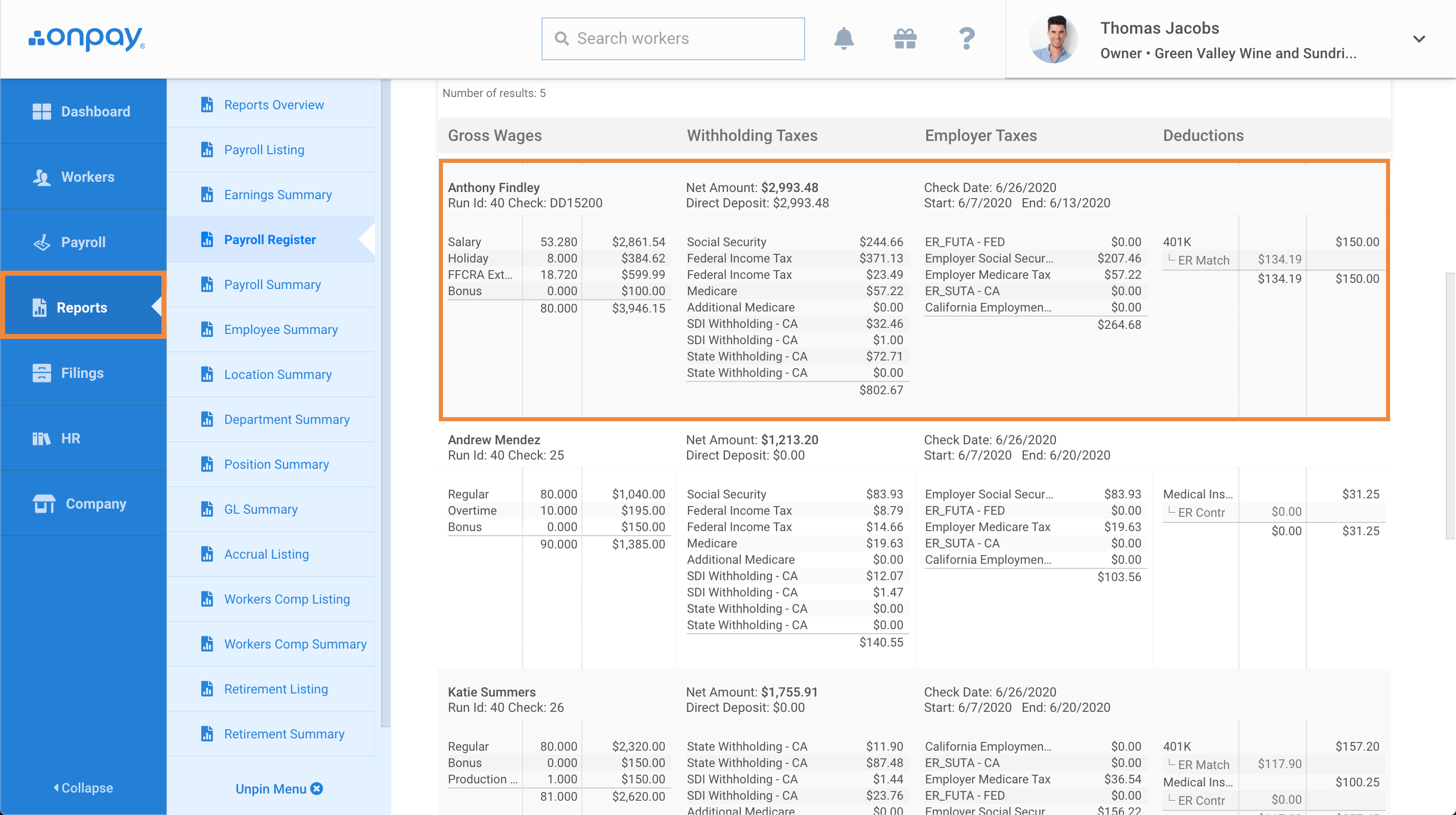 You'll see an image of the paycheck, with more information about the employee and the pay run.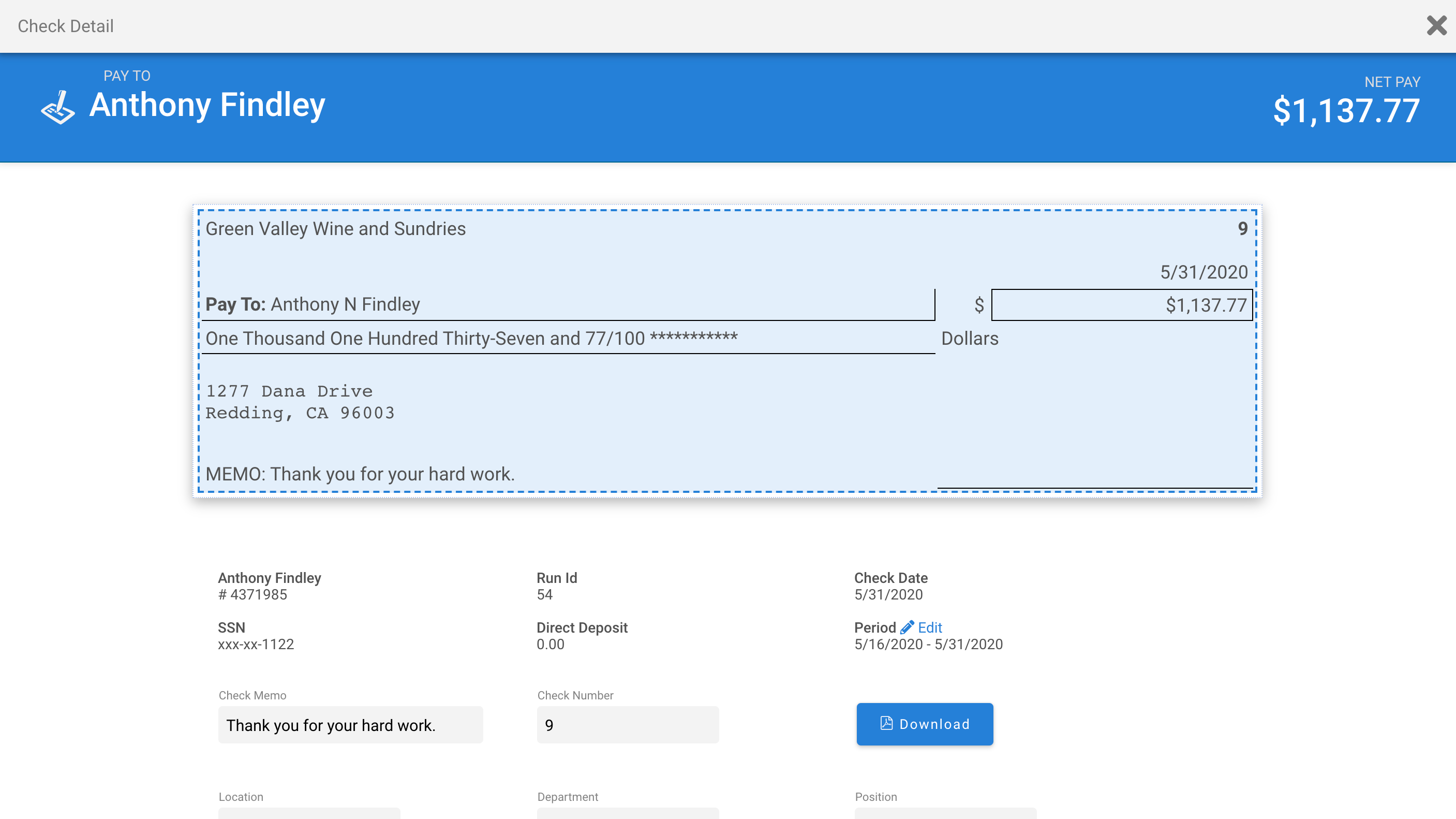 Some information can't be changed.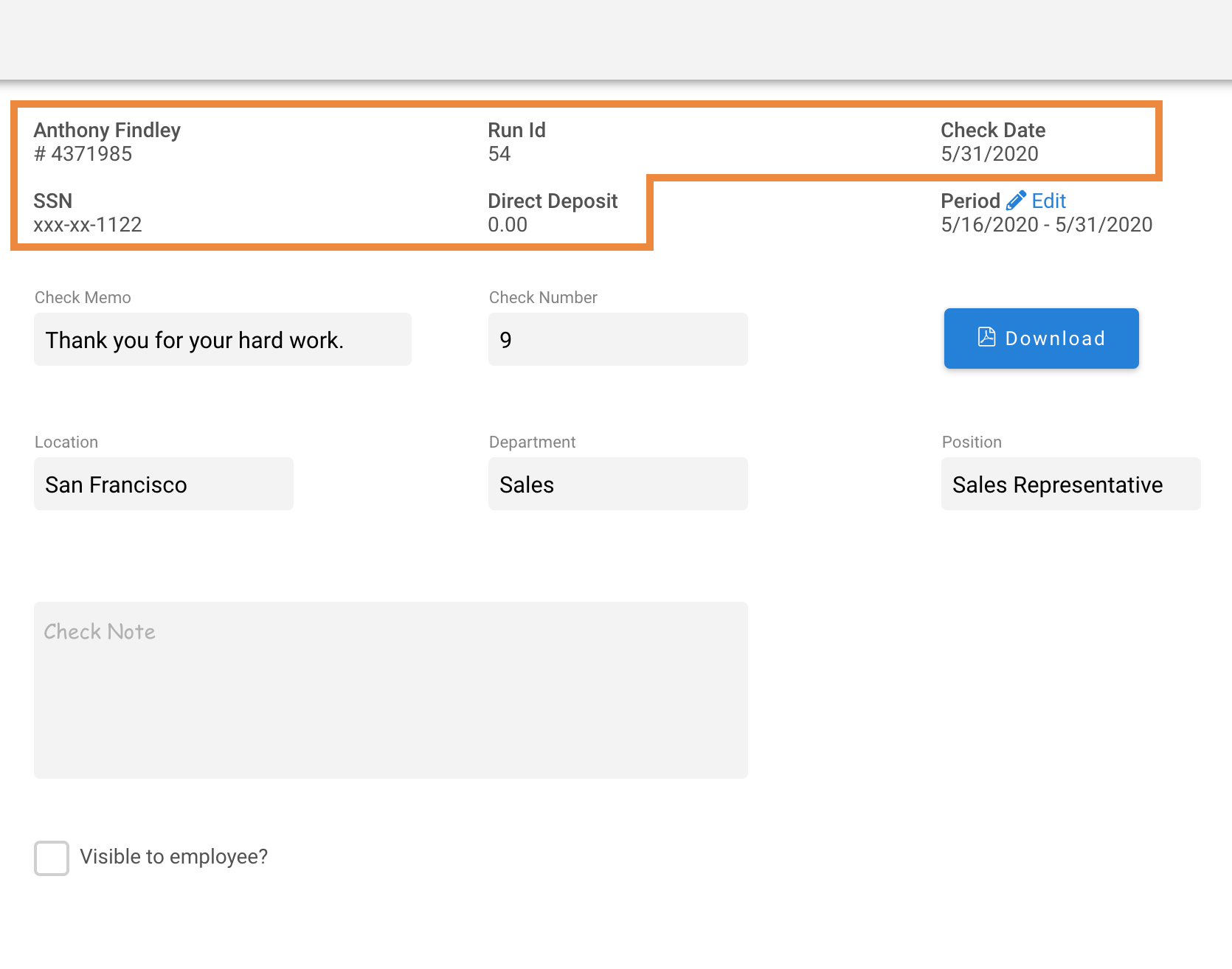 But these preferences can be changed.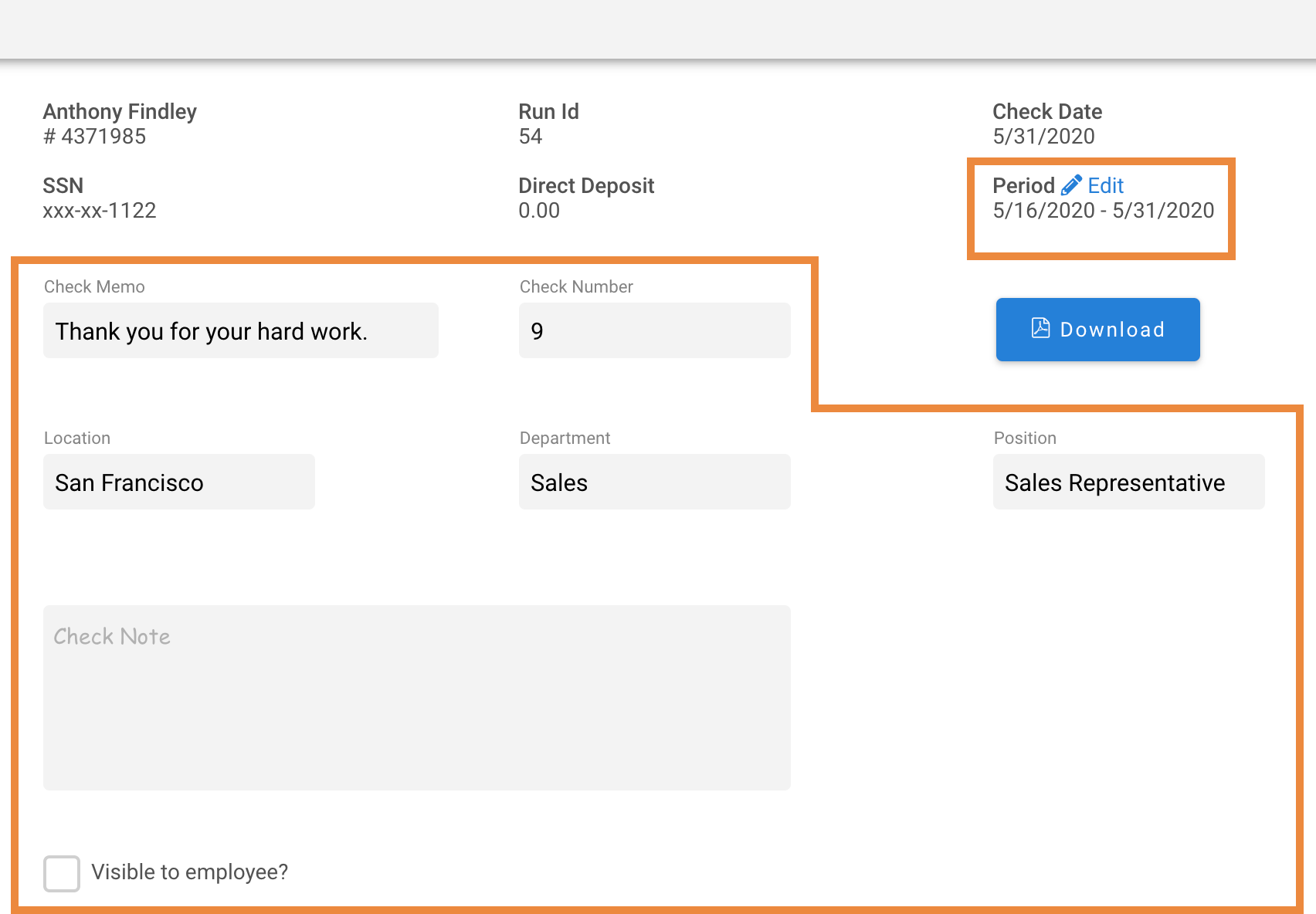 Editing period
When you click the blue Edit button, you can adjust the start or end date of the pay period. Click OK when you're done, and this change is now available for all reports, including the PPP loan forgiveness report.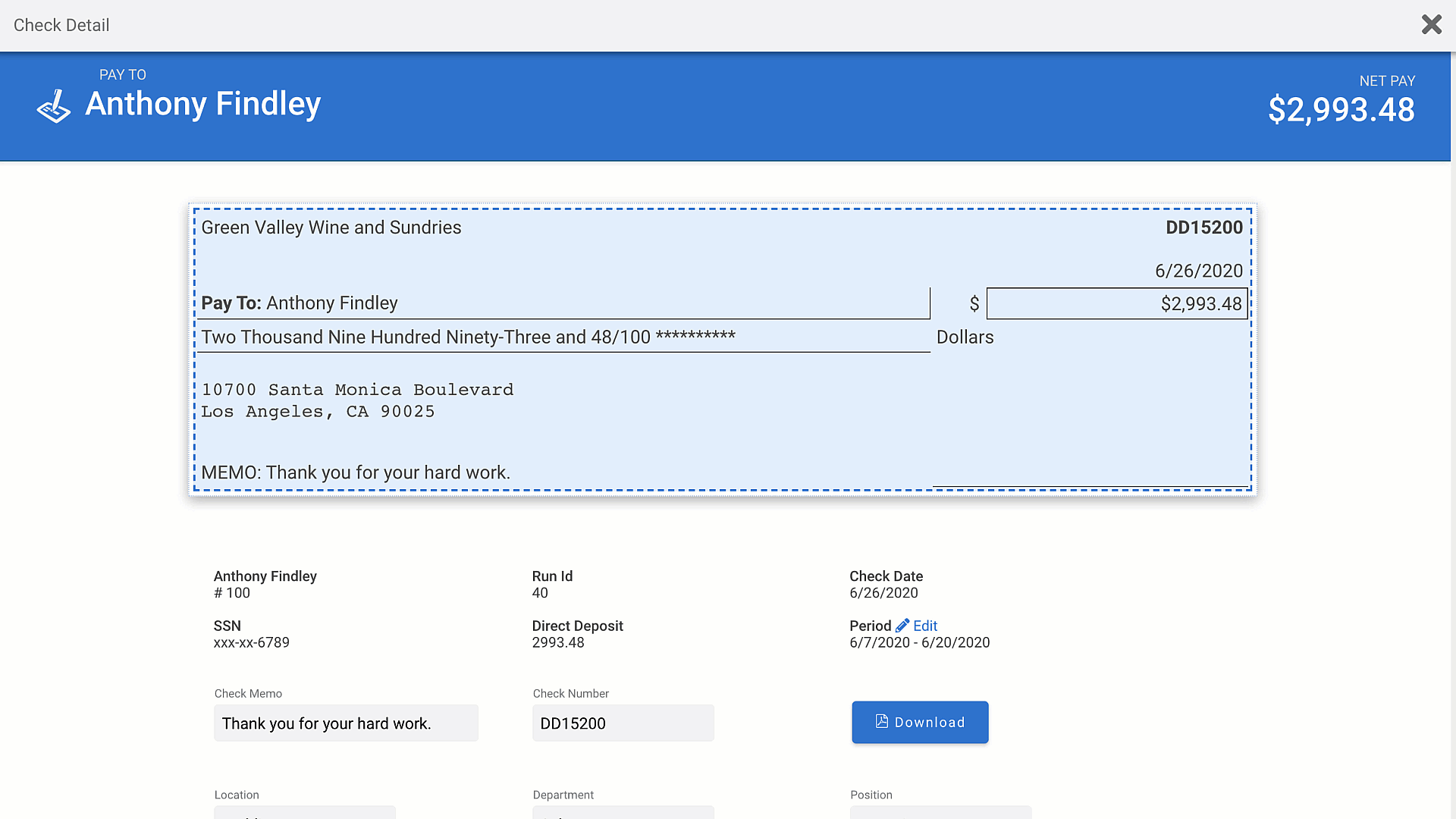 Editing check number, location, department, or position
If you have already run payroll, but feel that the check number, location, department, or position is incorrect, you can retroactively change them here. The default memo can be customized in Company Preferences.

Check note
The check note is only visible on the digital pay stub when viewed in OnPay. You can choose whether or not these notes should be visible to the employee.


v6.0 ps