What we'll cover
What's a CSV upload?
OnPay has the ability to upload hours and or earnings via a flat file known as CSV (comma separated value). If you would like to have CSV uploads enabled for your OnPay account, contact our support team.
Clock User IDs
Before you upload any employee hours using a CSV file, make sure their Clock User IDs are in their OnPay Employee Profile.
Go to:
Job

Employment

Look for the

Clock ID

field as pictured below.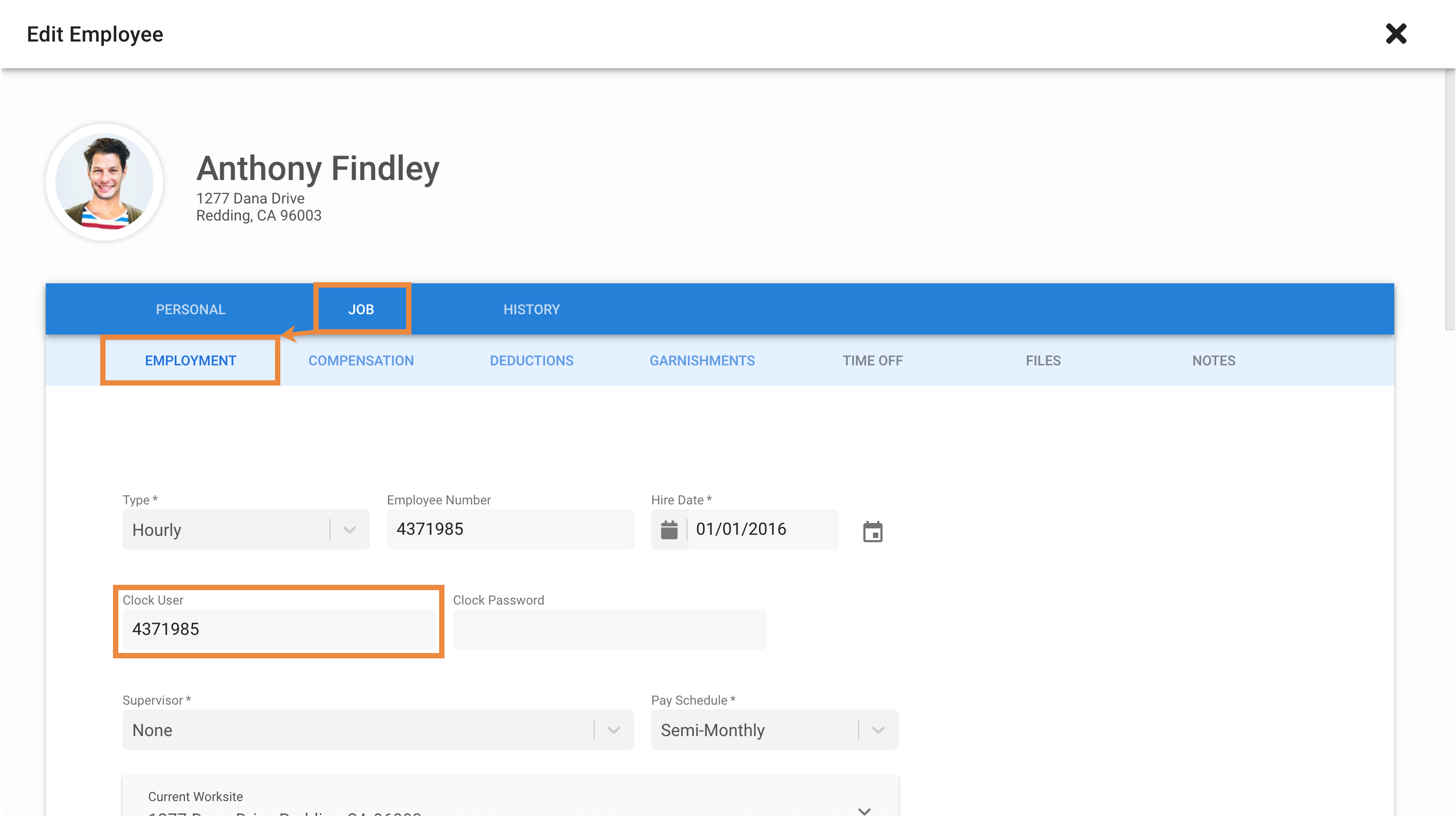 Note: This is required in order to correctly associate hours detailed in the CSV with employees in OnPay.
Uploading a CSV
Click Payroll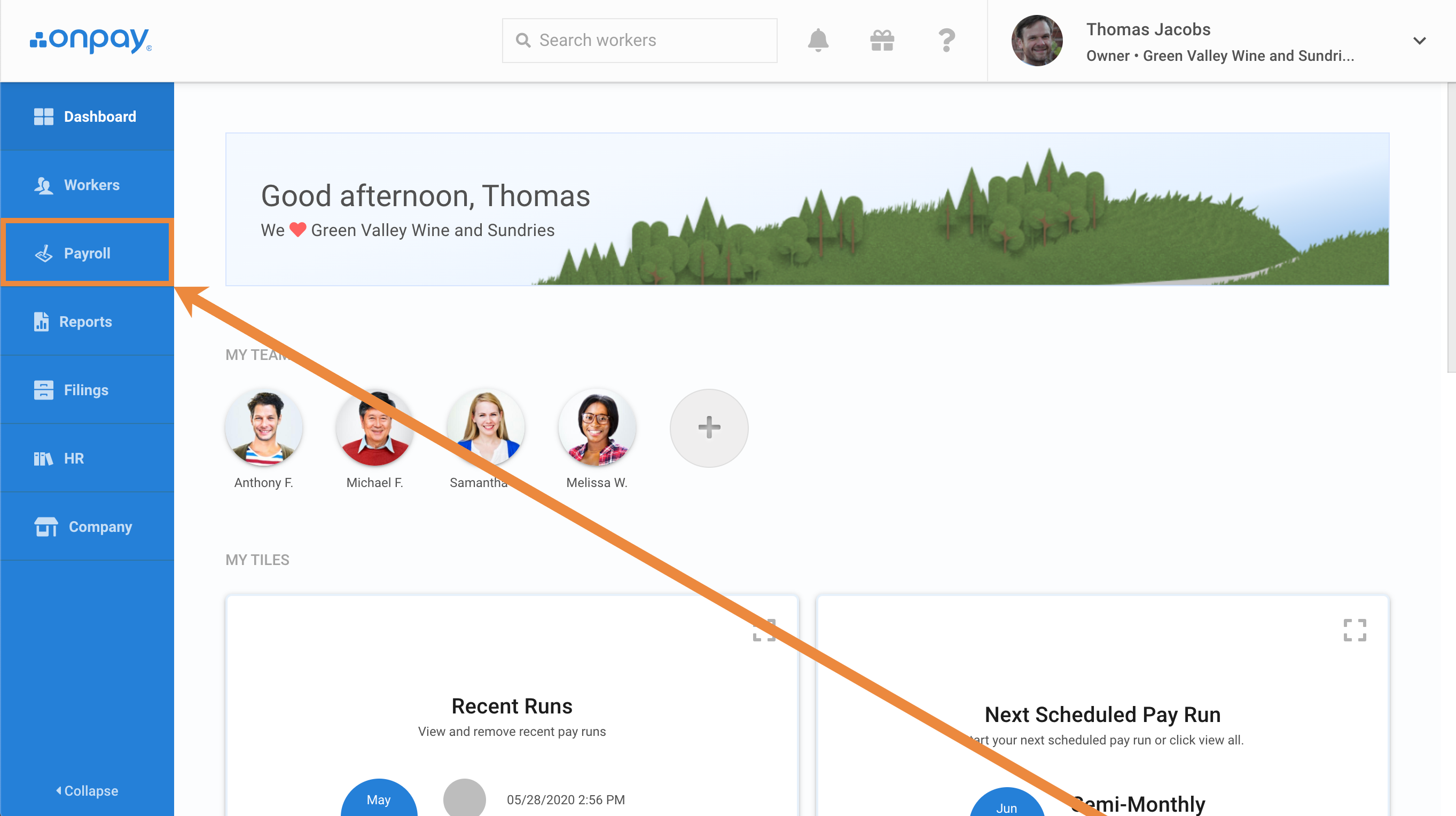 Select which employees will be paid on the payroll.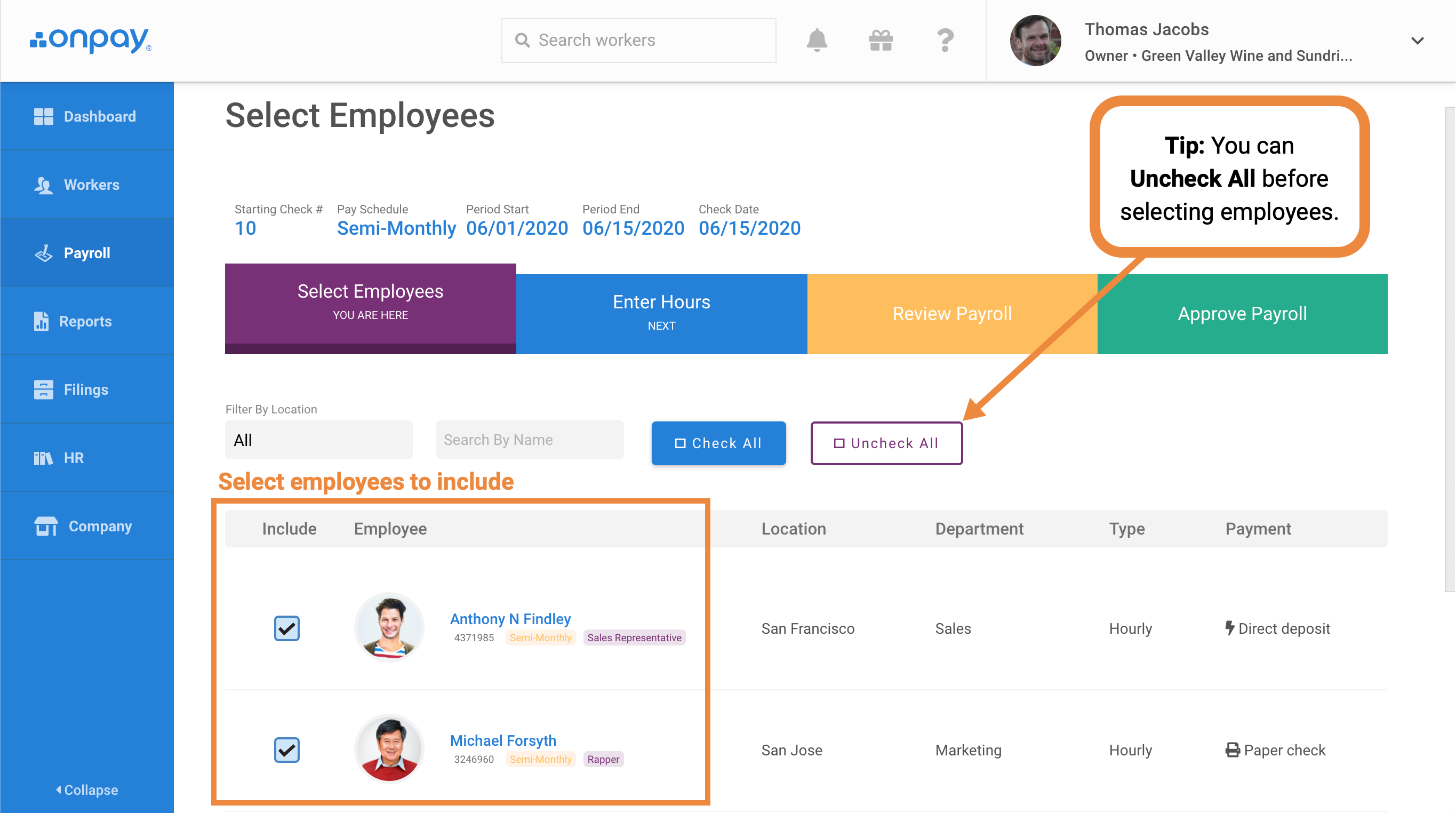 Click Upload Hours from the Payroll menu.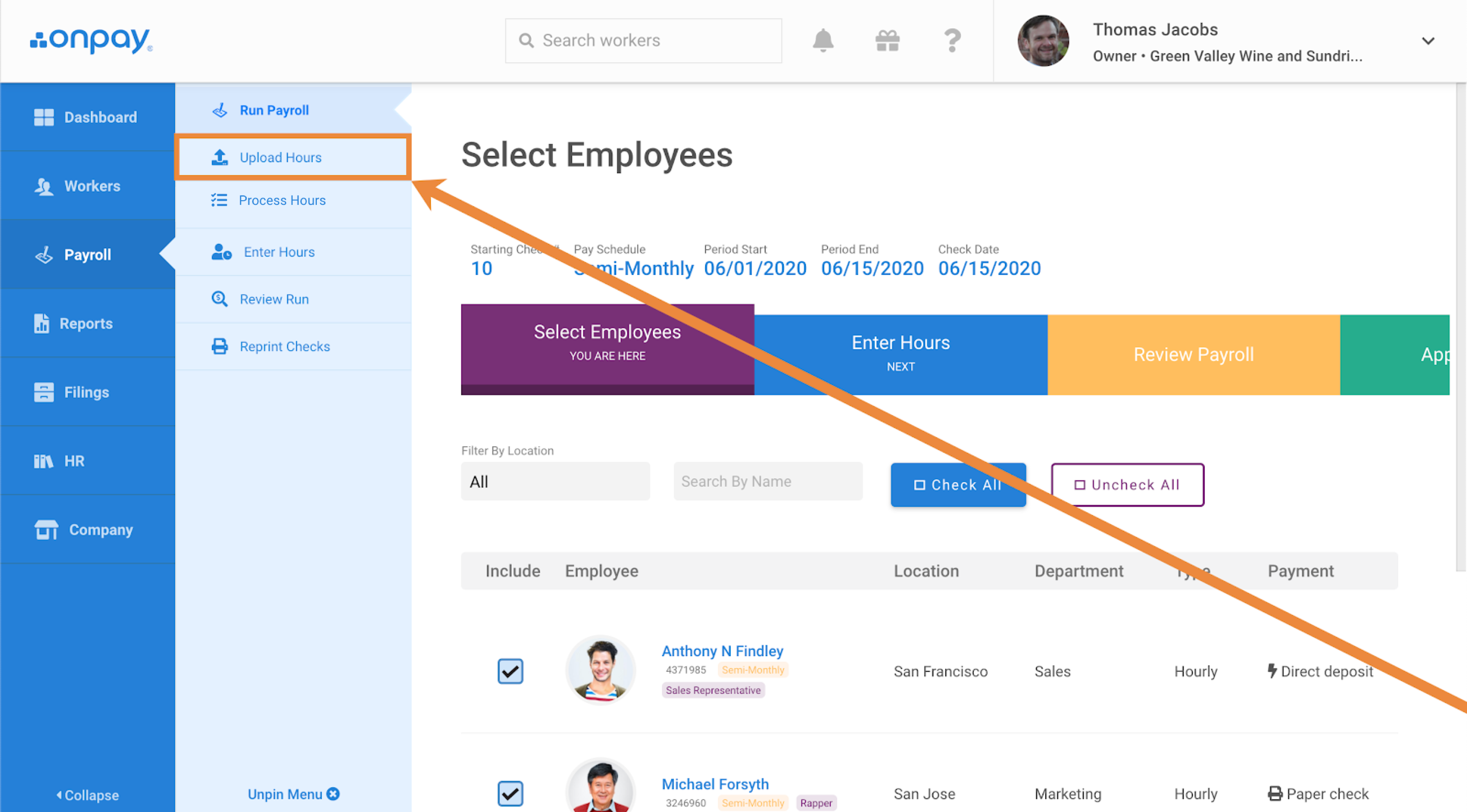 Note: If you don't see Upload Hours, you may not be able to upload CSV files. If you feel this is in error, contact our support.
Click Choose File to search your computer, or drag and drop your CSV file into the big grey dropzone. You can upload multiple files before moving to the next step.

Click View uploaded files.

Before you Process Hours
You've uploaded the files, but they still need to be processed. You may need to clear the previous payroll data by clicking Reset Hours. If this is not done first, processing your CSV upload will add to any existing data.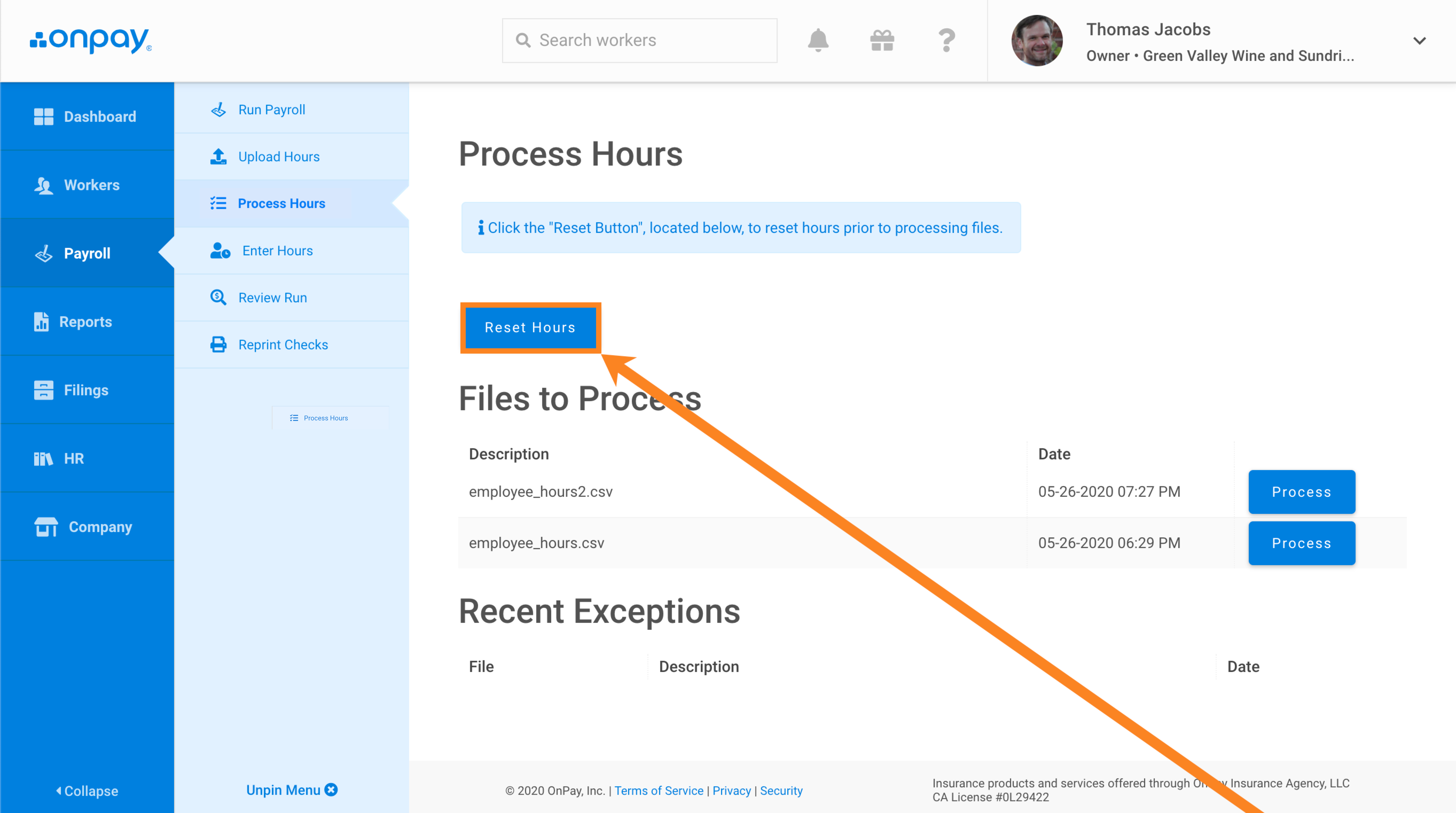 Tip: You can automatically zero hours and cash amounts in Company Preferences.
Processing Hours
Click Process next to the file (or files) you wish to add to OnPay.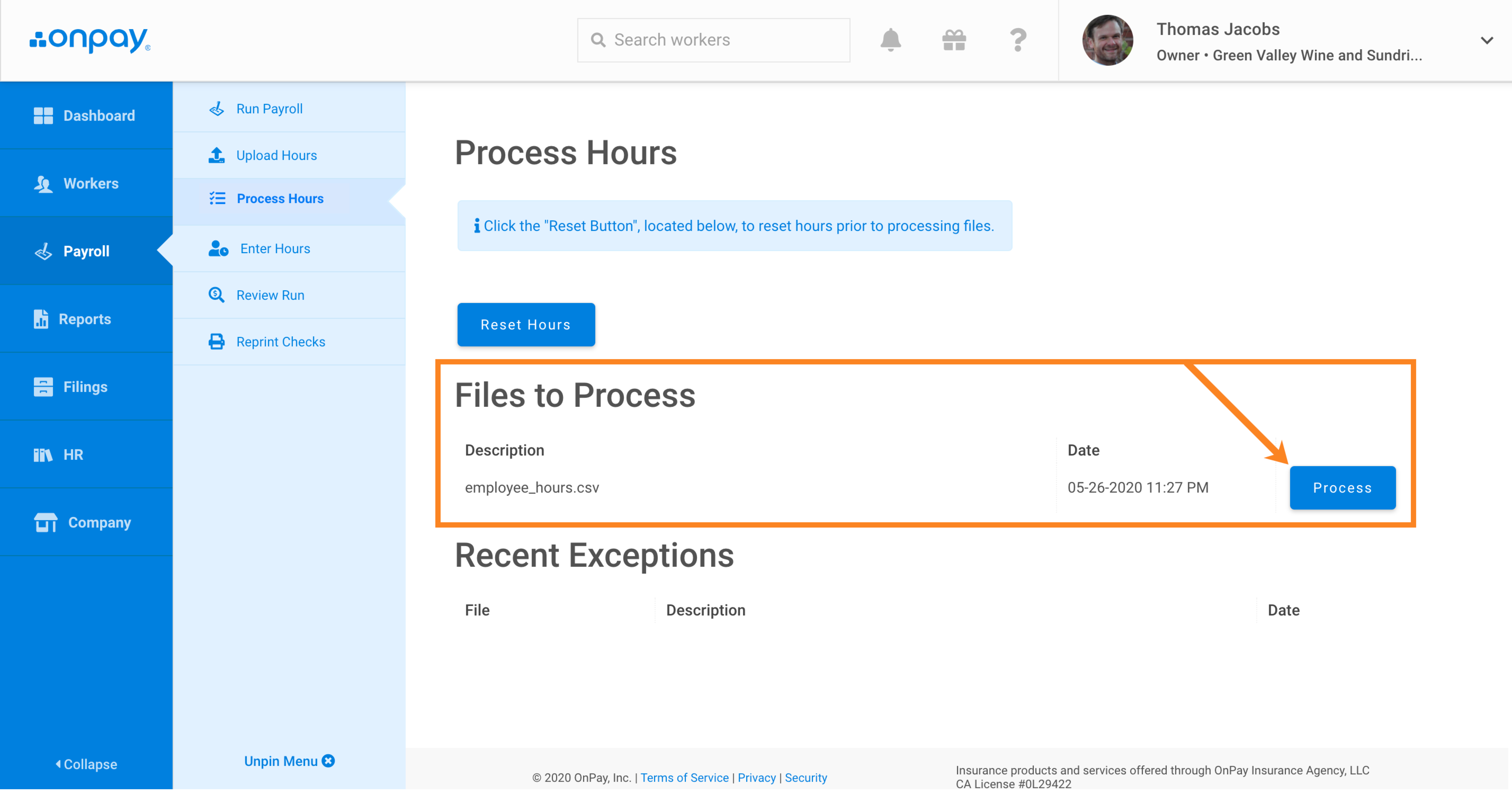 To view the uploaded hours, click Enter Hours in Payroll menu. You can edit any hours and earnings before proceeding.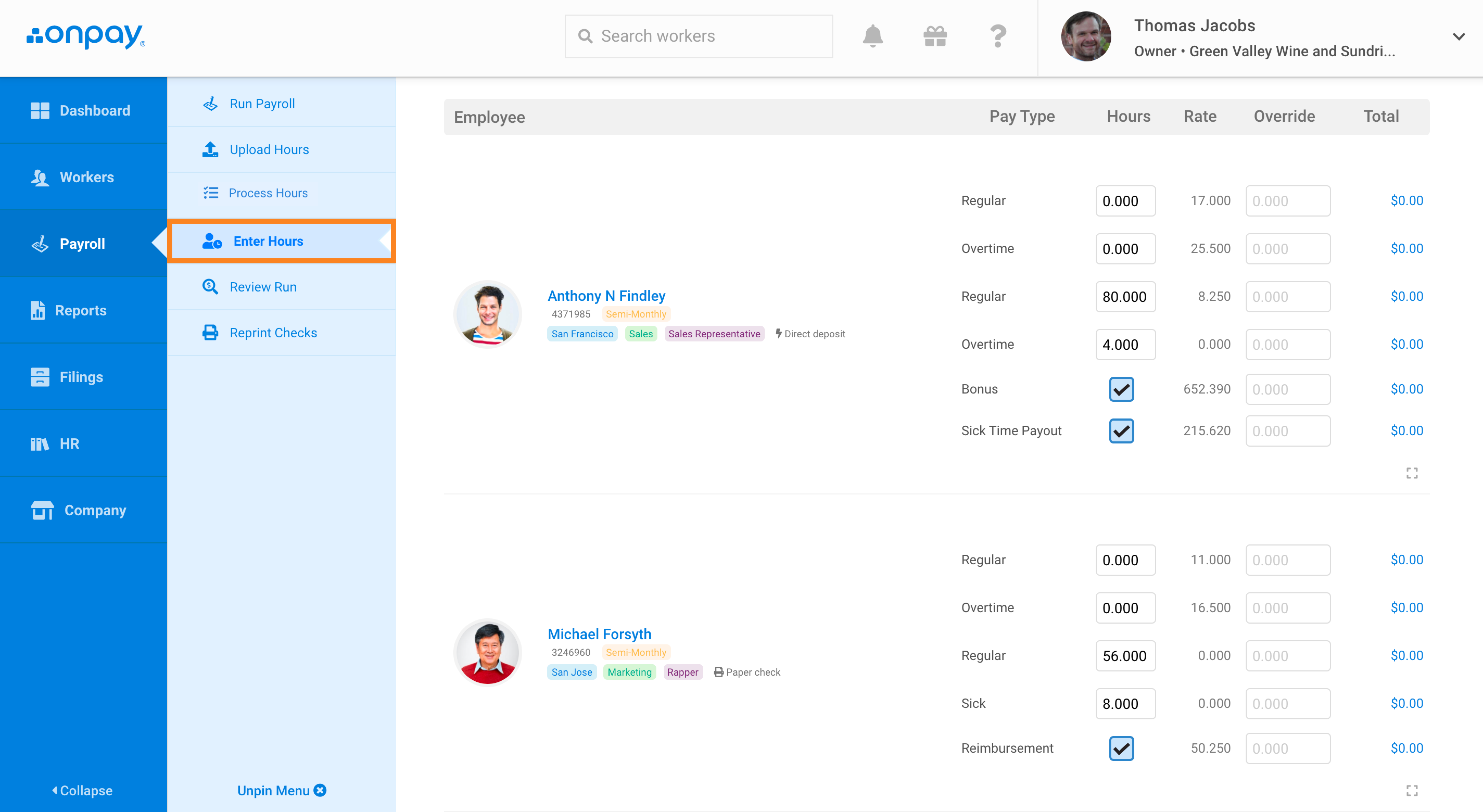 After entering and editing hours you can review and approve the payroll as normal.