This article covers:
What it means to archive a user
When you add a user to your company's account, you are granting specific user access to certain functions in your OnPay account. If someone leaves the company or changes roles, you can archive the user, removing that level of access. Archiving the user does not remove the employee profile from the OnPay account, it simply removes the administrative access they had.
How to find company users
Go to Company. Scroll down until you see "Company Users". Click to see all company users by category.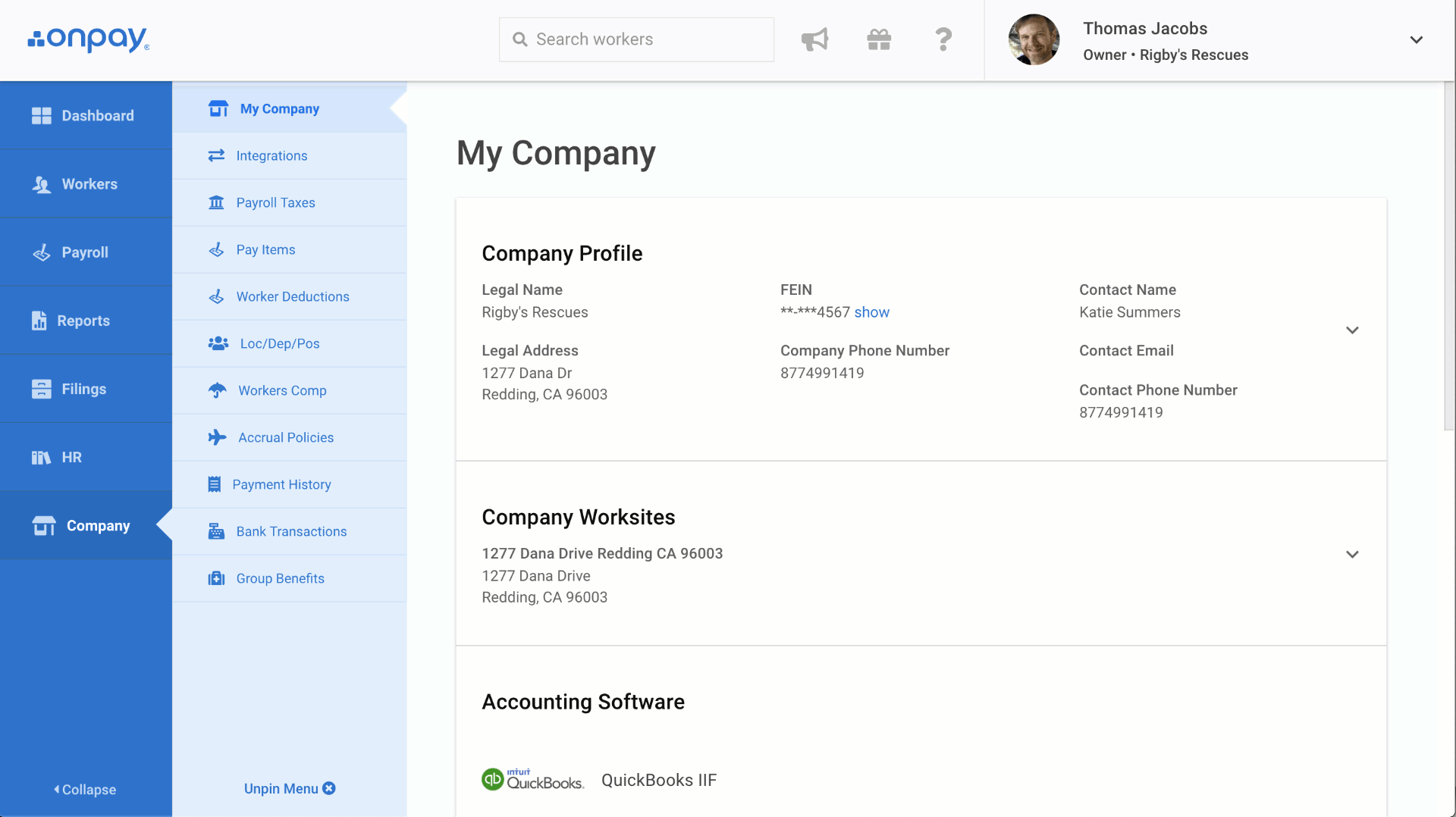 Archiving a user
Click the user you need to archive, and click "Archive". Approve by clicking "Archive" in the confirmation window. You can still see these users after you've archived them.

How to see archived users
Click "Include Archived" at the top of each category to see archived users.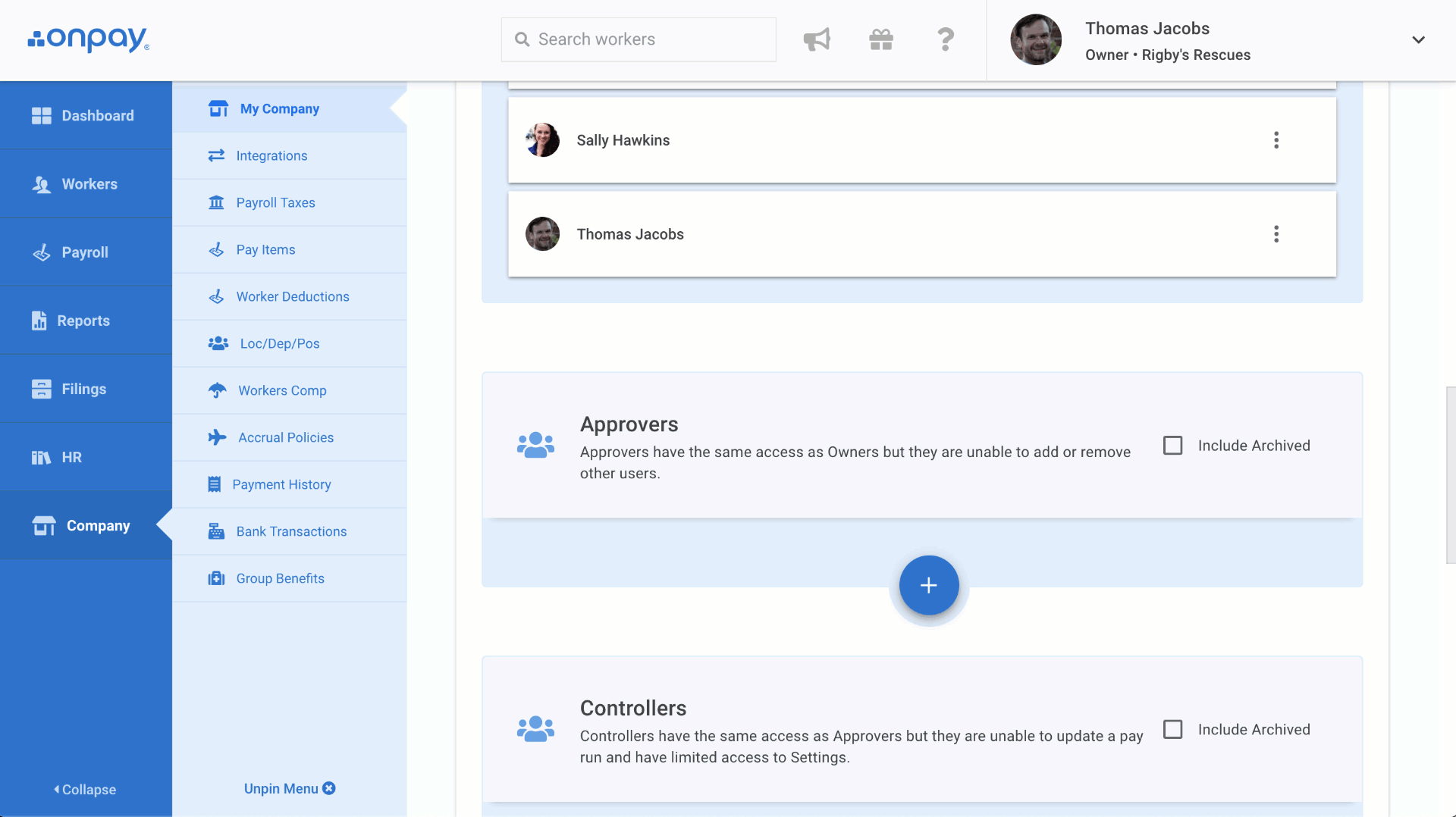 v6.1 ps