Once you've set up time off accrual policies in OnPay, you can assign them to employees in their employee profile.
What we'll cover
Getting started
You can get to an employee profile in your dashboard by clicking on an employee's picture (or their initials). You can also get there from the Workers menu.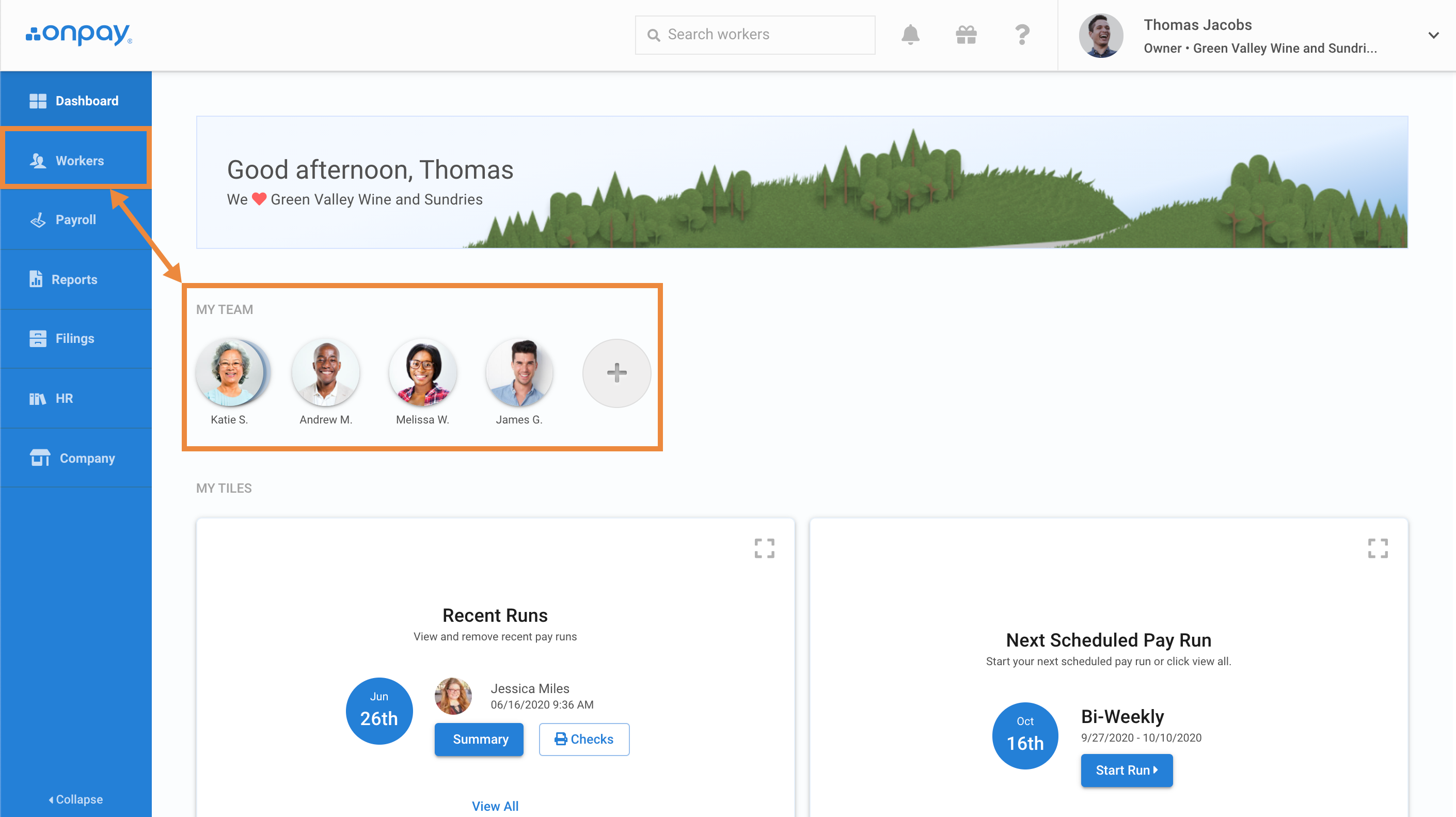 Clicking on the Workers menu takes you to the "Employees" list. You can open an employee profile by clicking on their name.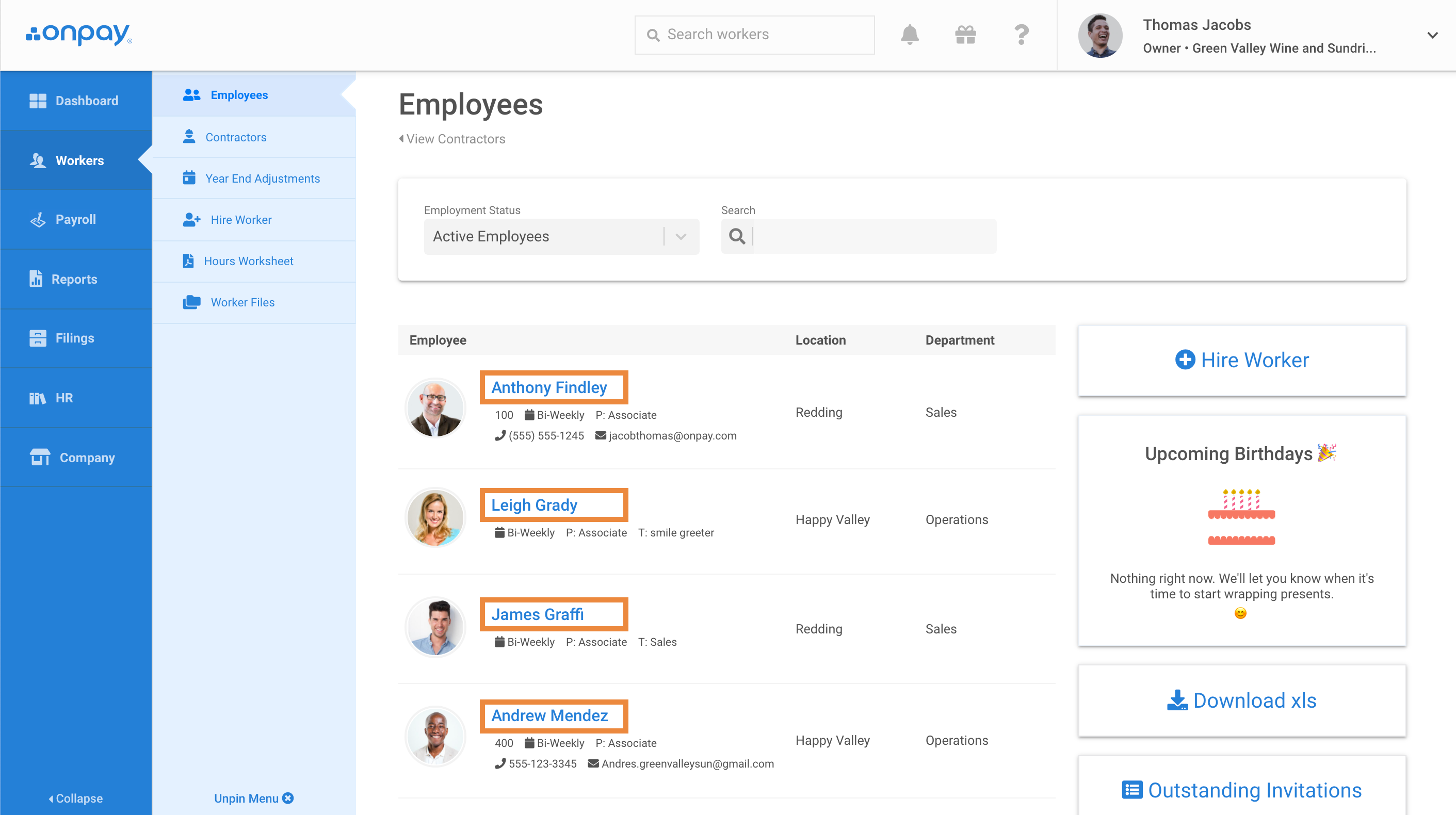 Assigning the accrual
In the employee profile, click HR.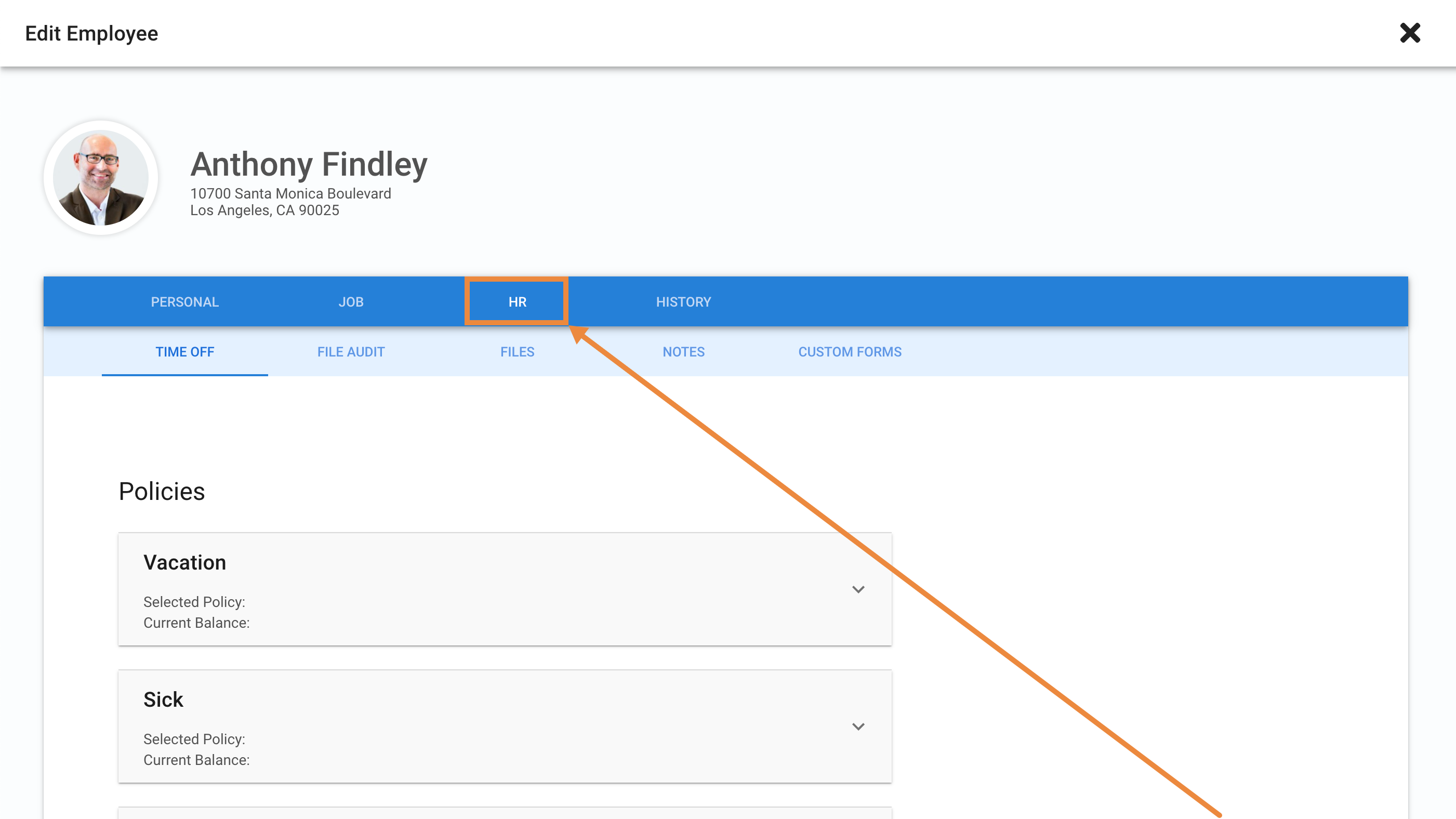 You'll see Vacation, Sick, and PTO options. Select the type of policy you want to assign to this employee.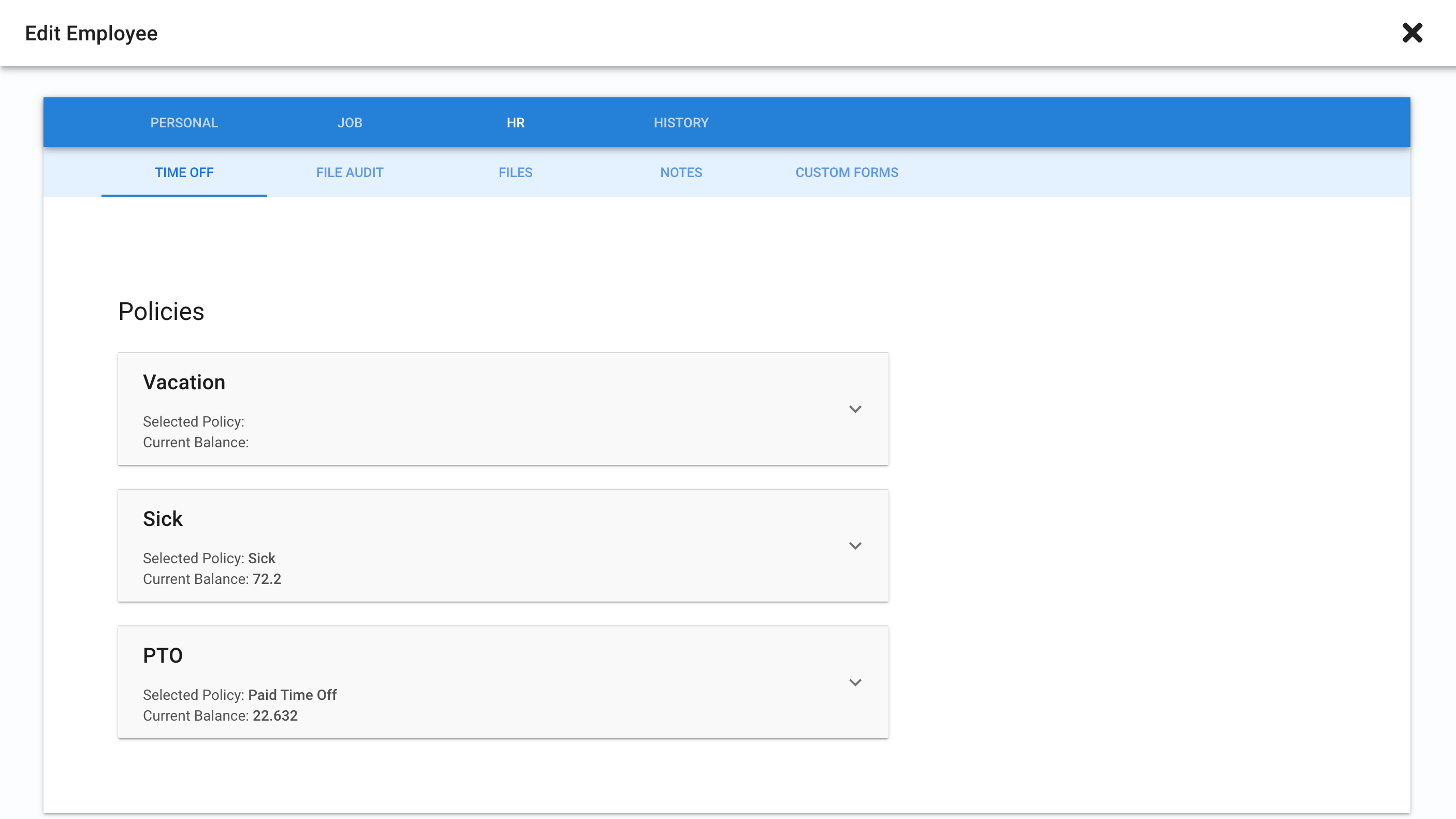 Choose the appropriate policy. Then, enter their anniversary date, the last date by which they've accrued this leave (if any), and the current balance available (if any). Your work is automatically saved.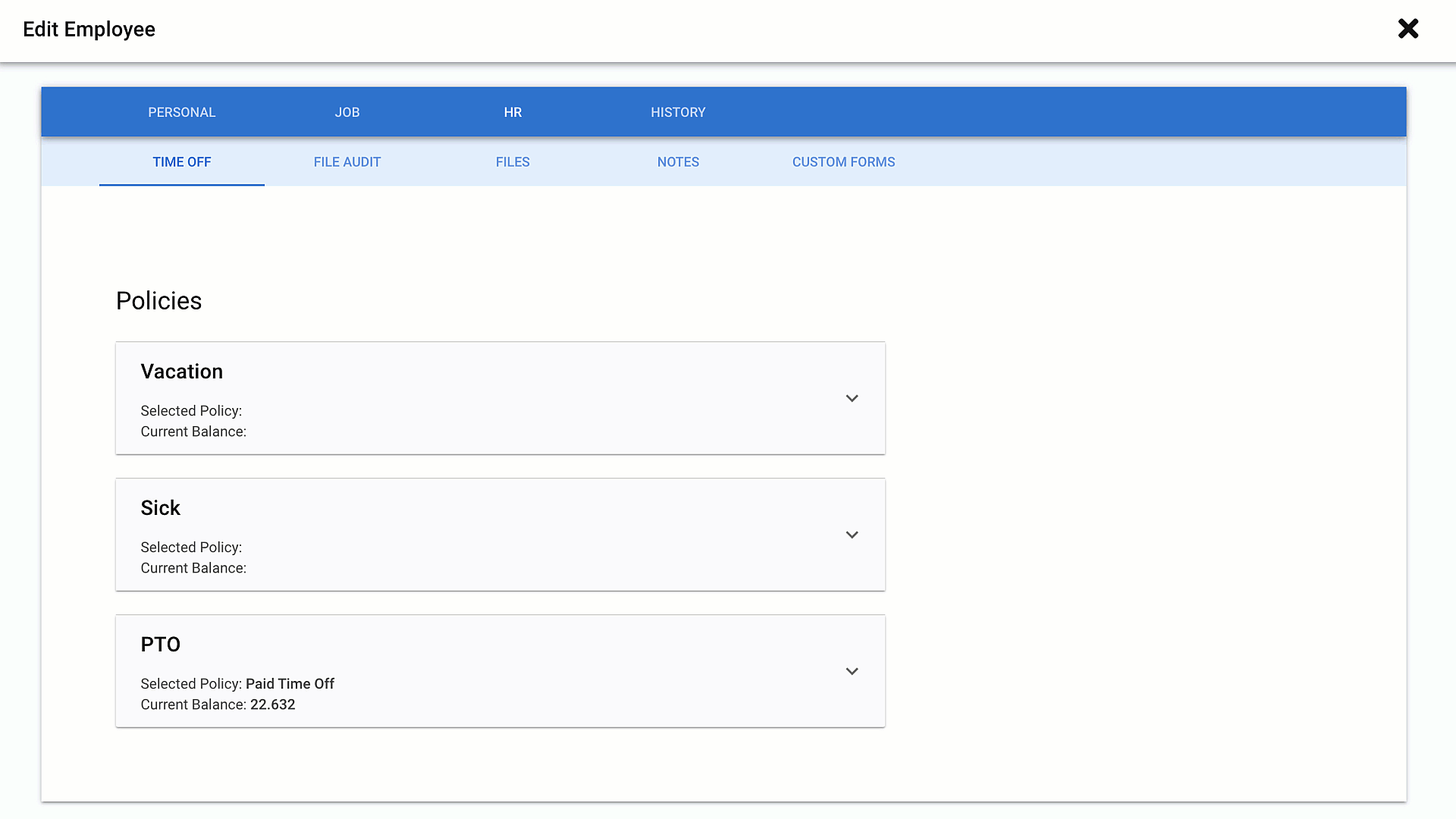 Note: If you don't see the policy you're looking for you can always add new accrual policies.
Why do I need to enter their anniversary date?
The anniversary date you enter here is very important. This is because we will base this employee's accrual calculations on this date. This is typically their hire date..
v6.0 ps