Deputy is an all-in-one web based solution that simplifies scheduling, timesheets, tasking, and communication. With the OnPay-Deputy integration, you can seamlessly import employee/contractor hours and automate payroll.
Integration Setup
Getting the integration set up takes just a few easy steps.
First, log in to OnPay. From the side menu, navigate to Settings > Payroll Integrations > Time & Attendance. Then click Connect to Deputy and select Link an Existing Deputy Account.
(If you do not have a Deputy account, you can learn more here to get started.)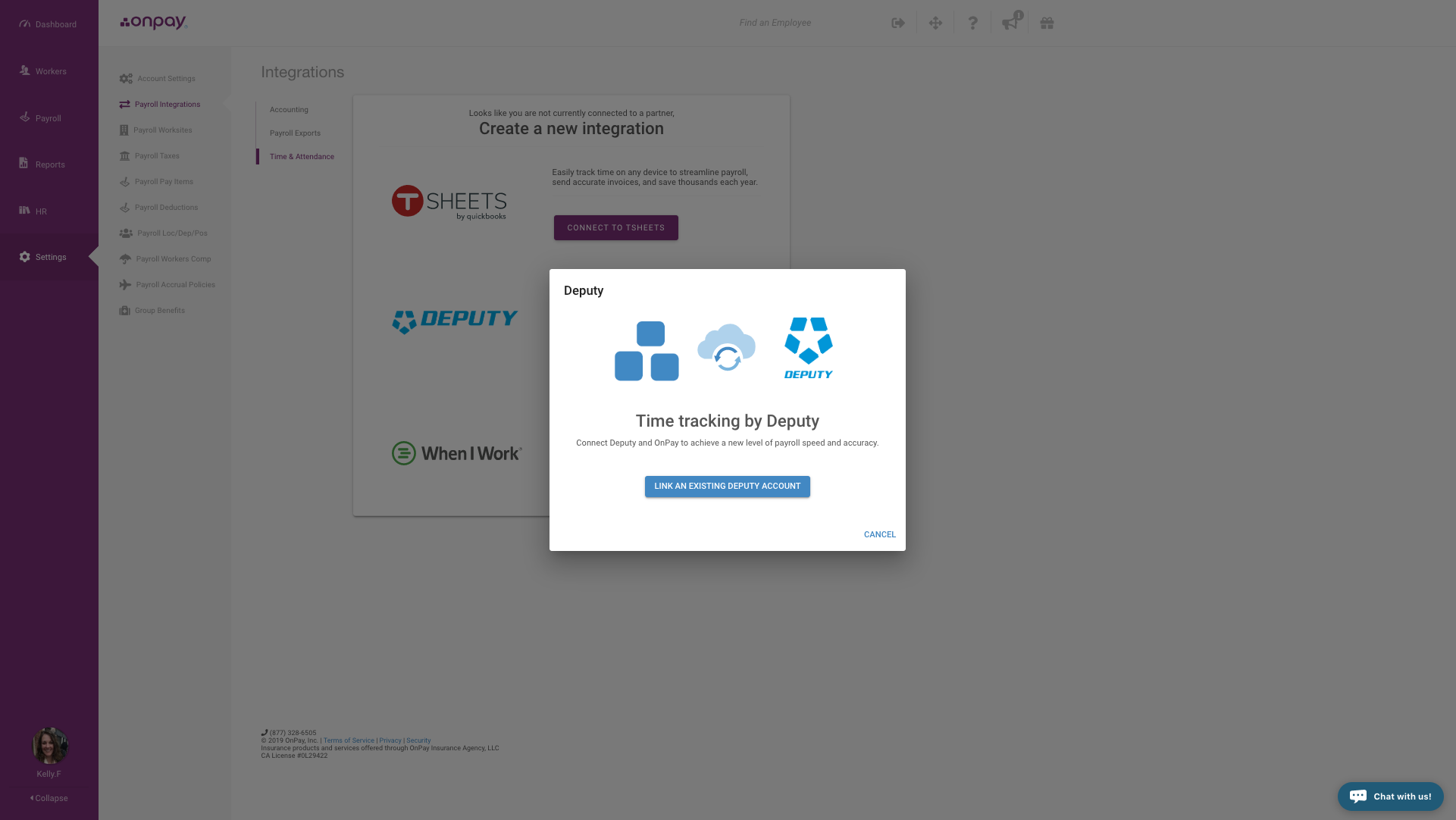 You will be prompted to log in to your Deputy account. Select the organization you want synced to OnPay and click Authorize.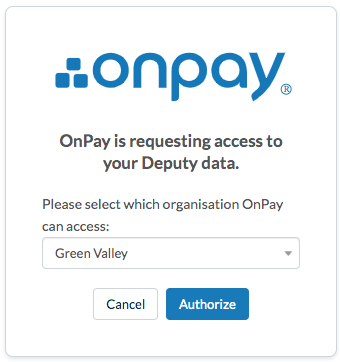 For OnPay to import the time sheet data, both employees and paid time off codes must be mapped between the systems. Items with red exclamation mark icons still need to be mapped.
Mapping Employees
There are two ways to map unassigned employees:
Option A) Click the employee name under Deputy User and you'll be provided a dropdown of employees in Deputy. Select an employee and click OK. Then, under the Map to OnPay Employee Section select the corresponding employee in OnPay.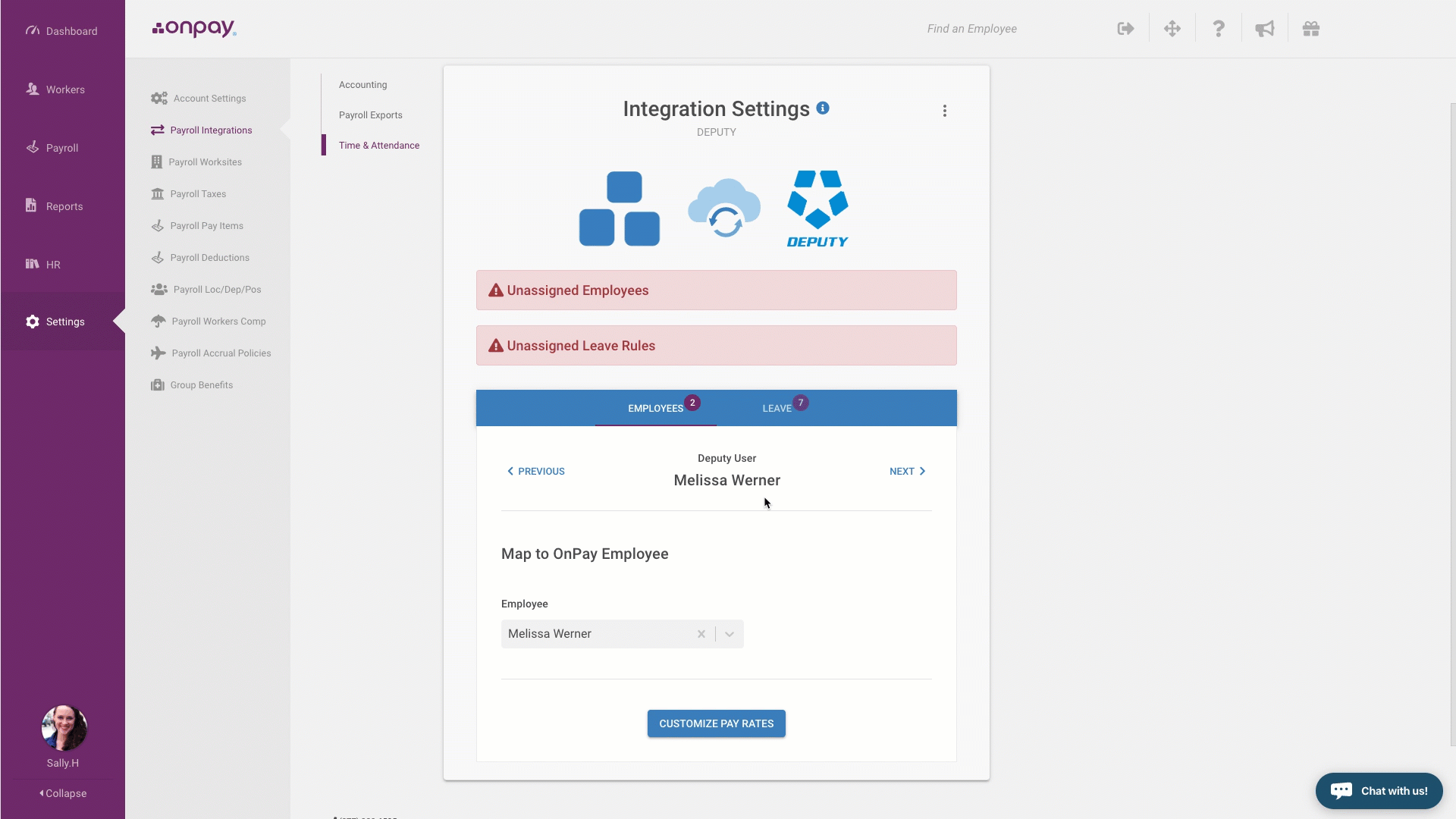 Option B) You can also toggle through the list of employees by clicking the Next > button, and then making a selection in the Map to OnPay Employee section.
Custom Rates
If needed, you have the option to set up custom pay rates for areas of work in a few easy steps.
Under each employee in the Integration Settings window, you can click the Customize Pay Rates button. There, you have the option set unique pay rates for special areas of pay imported from Deputy.
Toggle "on" the Override option, and you can enter the custom rate(s).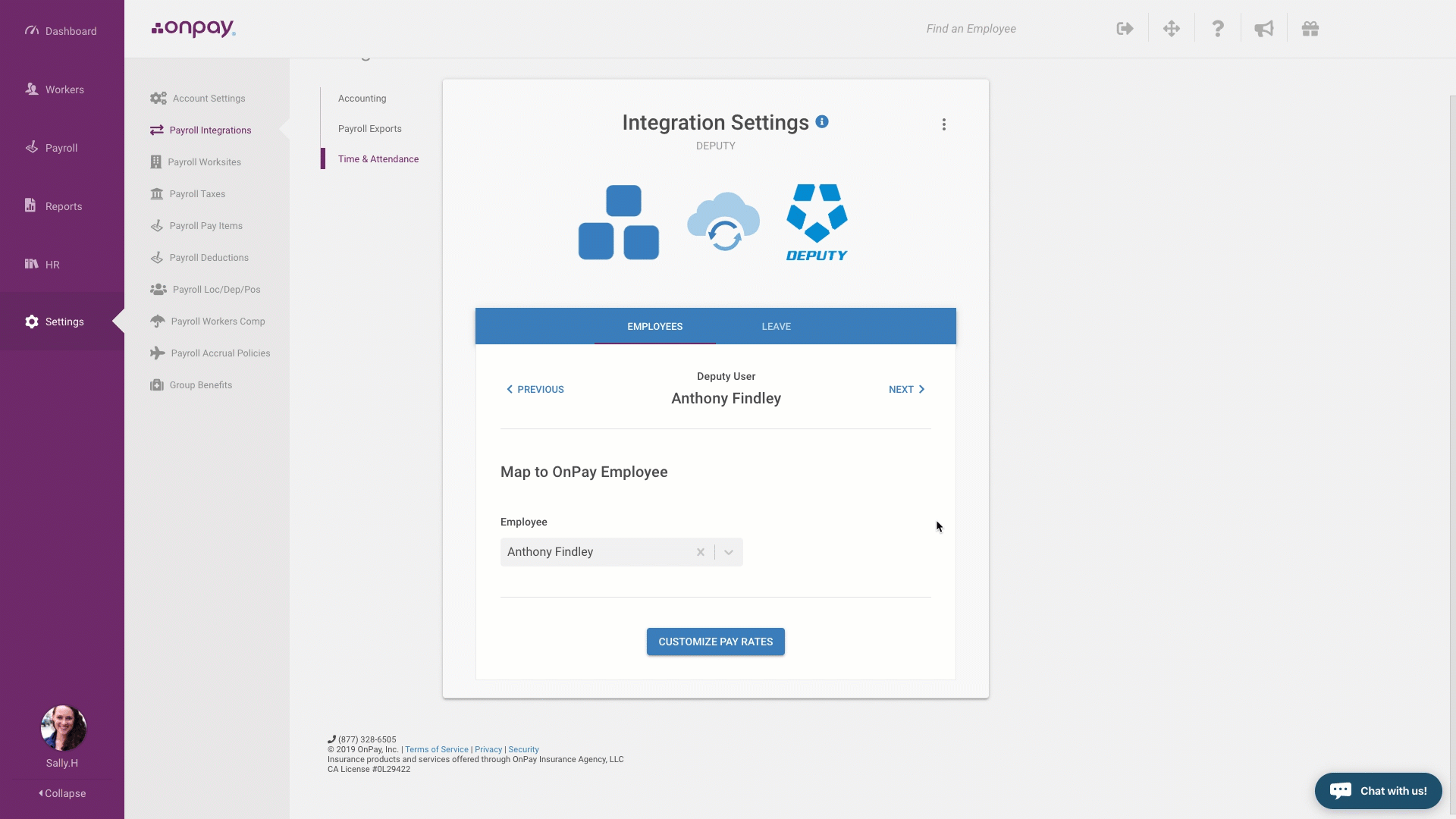 For employees with custom pay rates set, you will see this reflected when you import their hours to run payroll. In the example above, we set Anthony's rates to $20/hr for Sales and $15/hr for Admin. In the screen below, you can see these rates reflected when imported from Deputy in the Deputy Custom lines.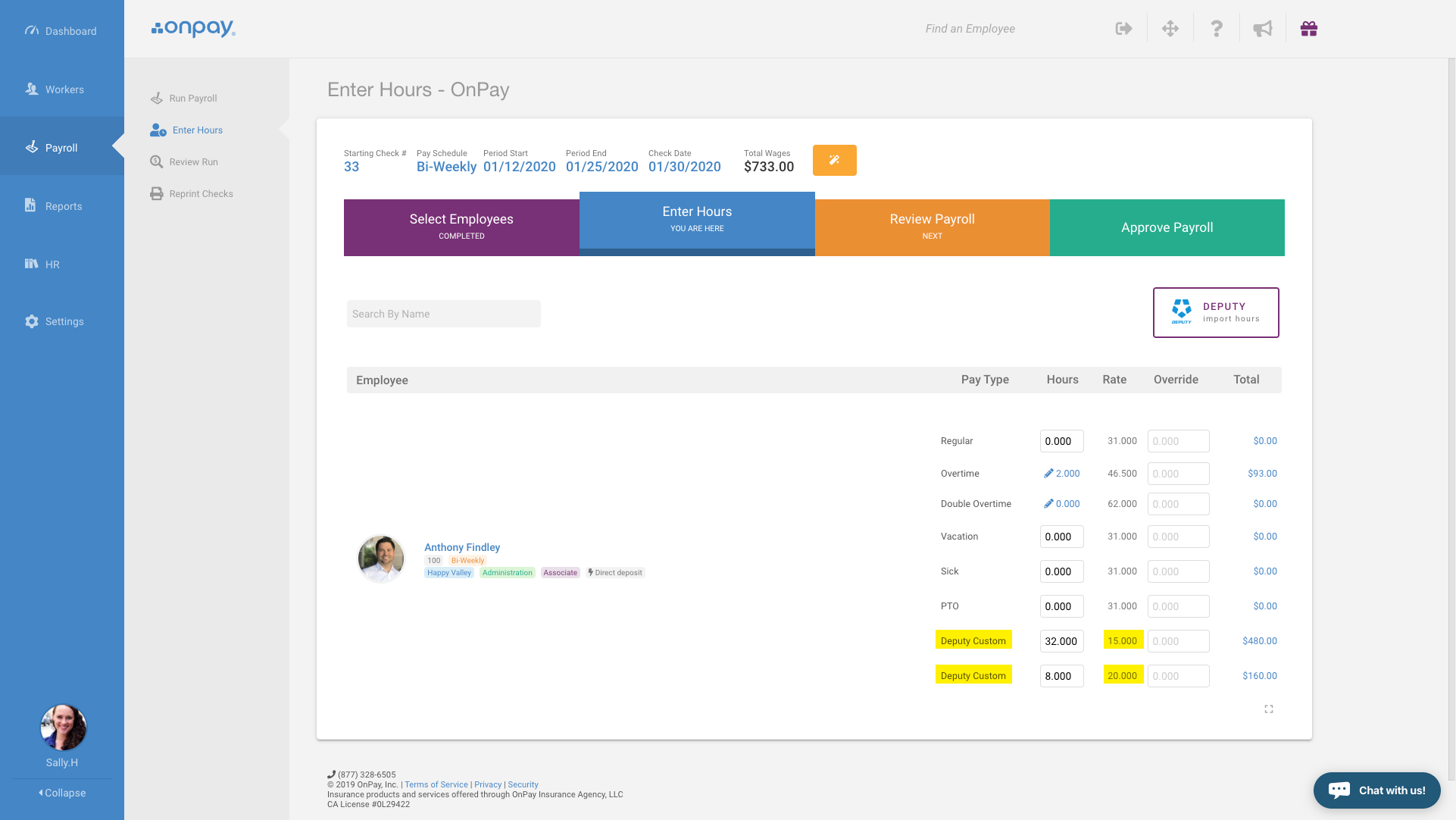 Mapping Leave Items
To map paid time off items, select the Leave tab to map the appropriate pay type to each time off type in Deputy.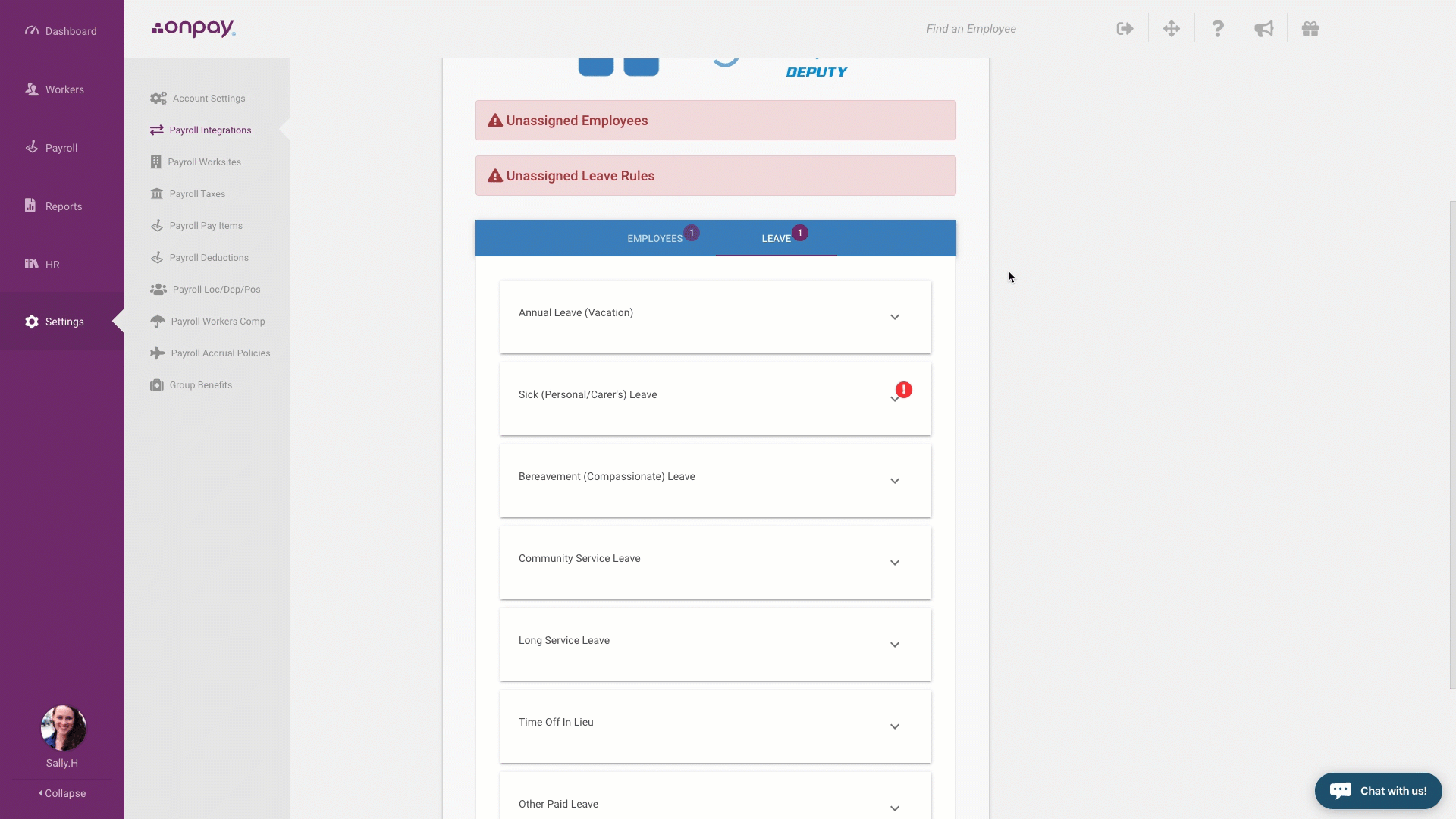 When all employees and leave items have been mapped, the red notifications for Unassigned Employees and Unassigned Leave Rules will be cleared.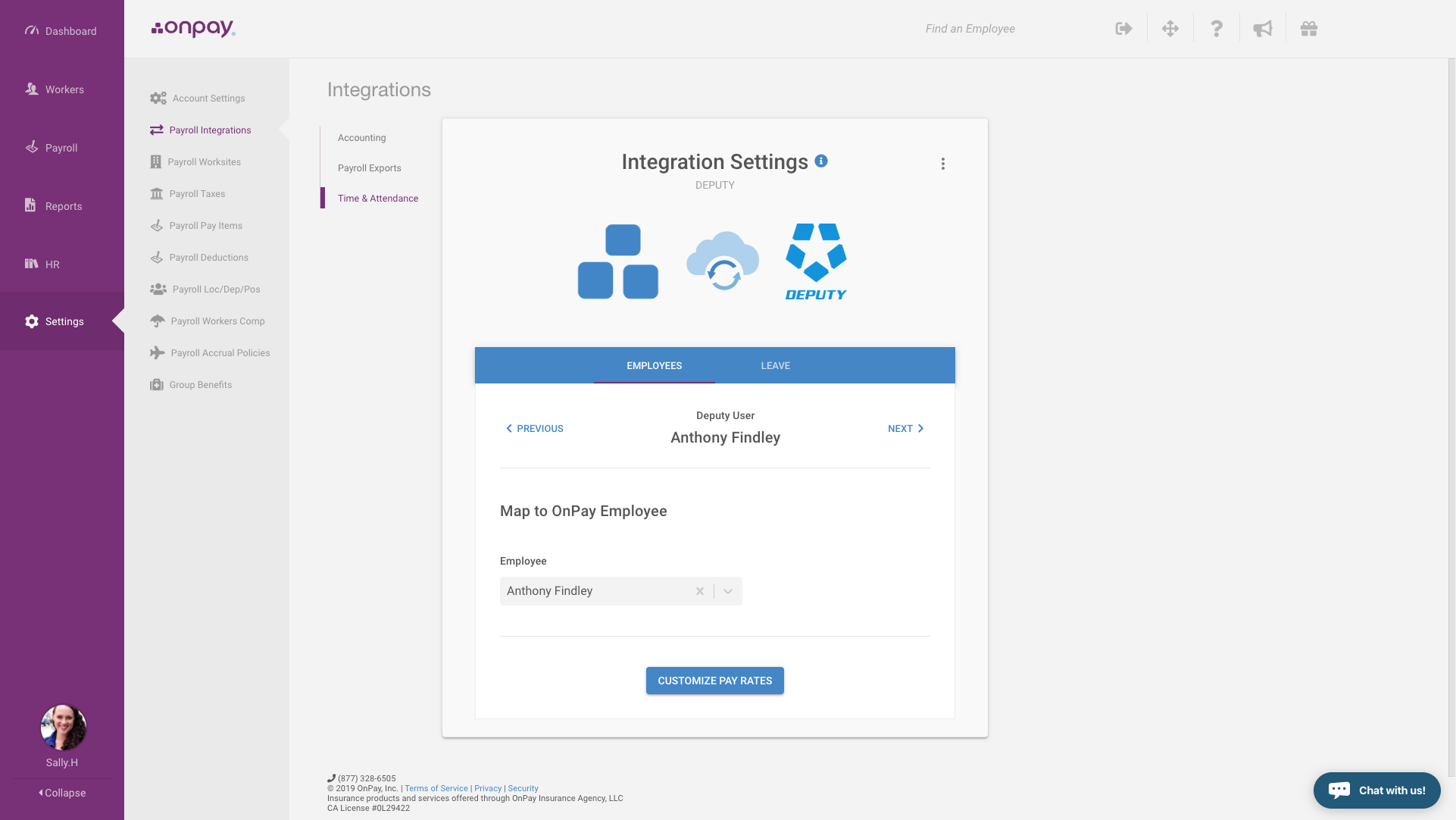 Importing Hours
To import hours into OnPay, the time sheets must first be approved in Deputy.
Once the hours have been approved, here's how to sync the hours to OnPay:
Log in to OnPay and click Payroll on the left side menu. Select the employees you would like to pay and then click Enter Hours. Once on the enter hours screen, you will receive a pop up message asking if you would like to import hours from Deputy.
Most commonly, employers should select Reset Hours and Import. This will delete any previous hours and earnings that have been entered and replace them with the most current approved time sheet data from Deputy.
The other option employers have is to Merge Import with Current Hours. This will combine the Deputy data with anything already entered in OnPay. This is helpful for employers who have previously entered earnings or time off directly to OnPay that needs to be paid in addition to what has been recorded in Deputy.
If the Deputy pop up window is closed, hours can also be imported by clicking the Deputy Import Hours button on the Enter Hours screen. The approved time from Deputy will populate in OnPay, and you can progress to Review and Approve the pay run.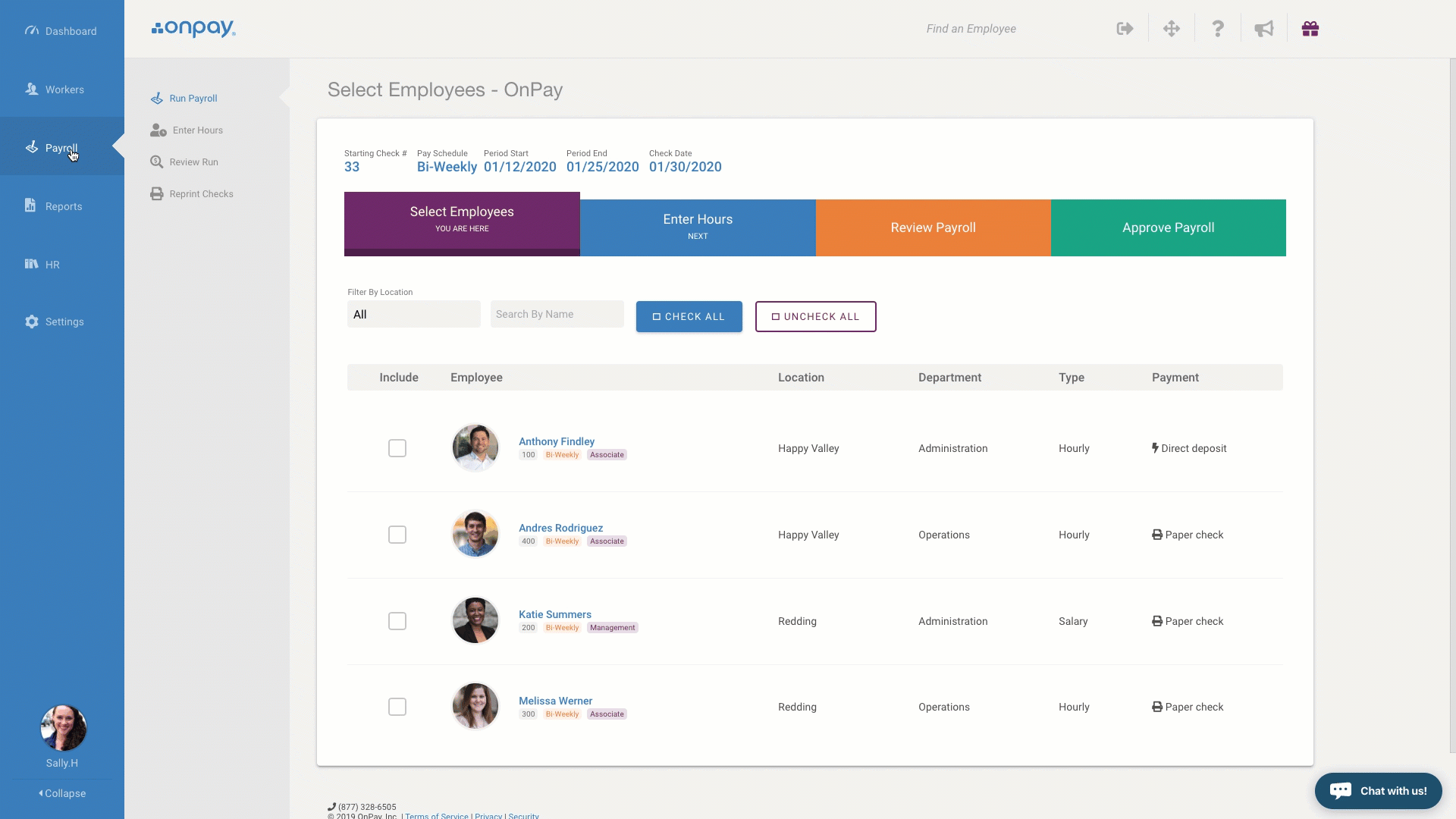 v6.0 ps