When adding new clients to you dashboard, you have two avenues to choose from. If the new client has never used OnPay before, you can enroll them and add them to your dashboard. And if they're already using OnPay, we make it easy to quickly add them. We'll cover both workflows here.
What we'll cover
Enrolling a new client who isn't already using OnPay
Click Companies in your dashboard.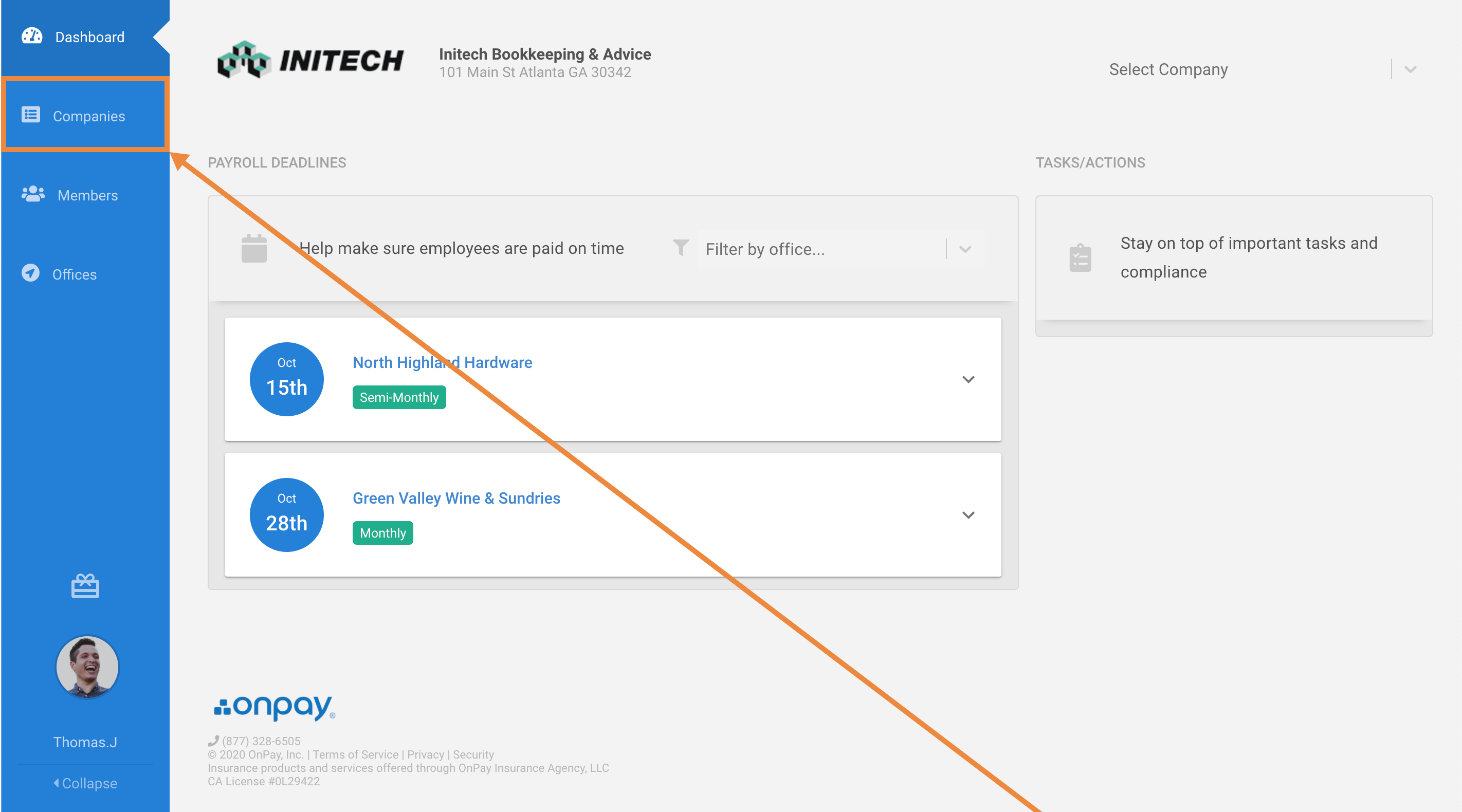 Click Begin an New Enrollment.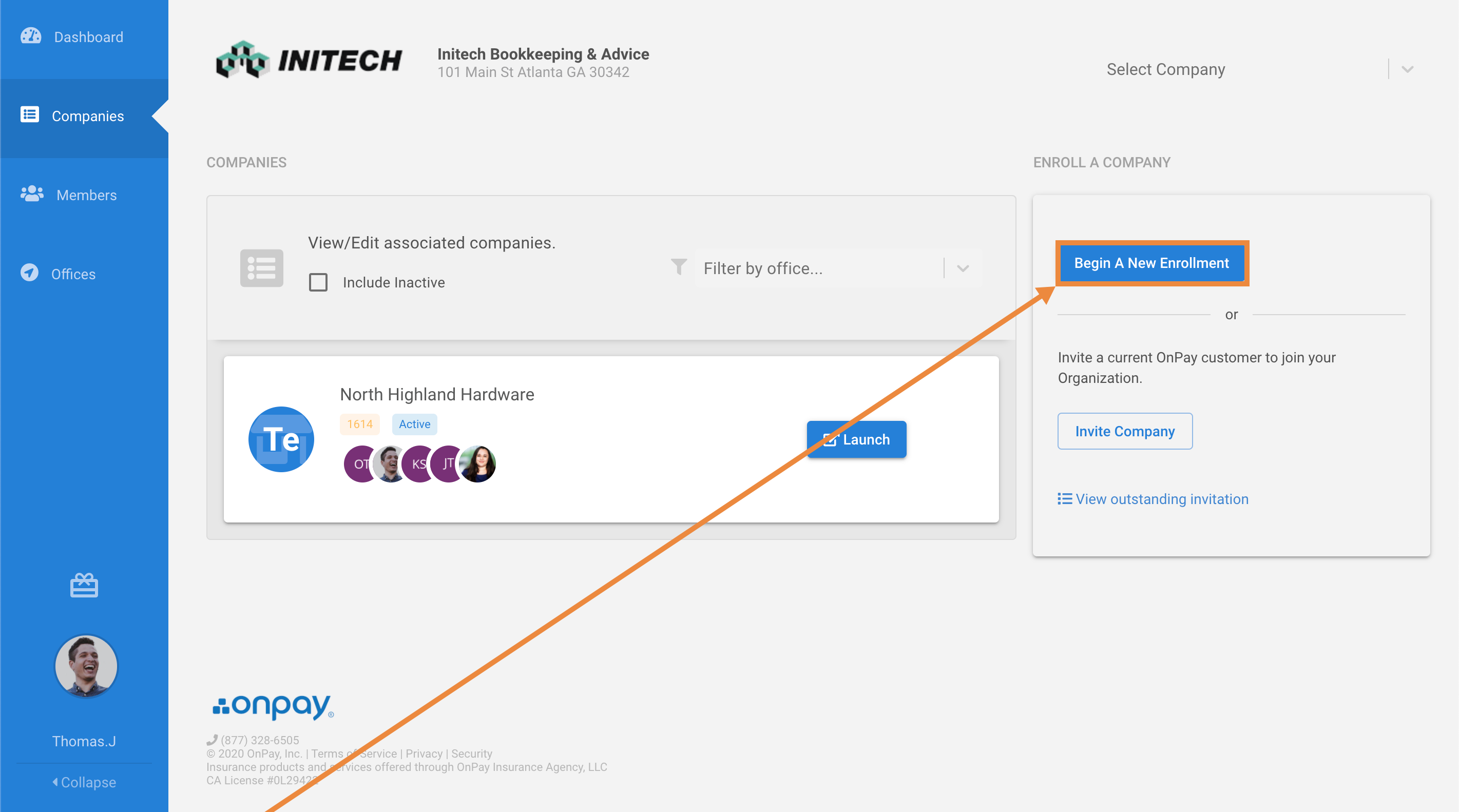 Enter the company's legal name, and click Begin to start enrollment.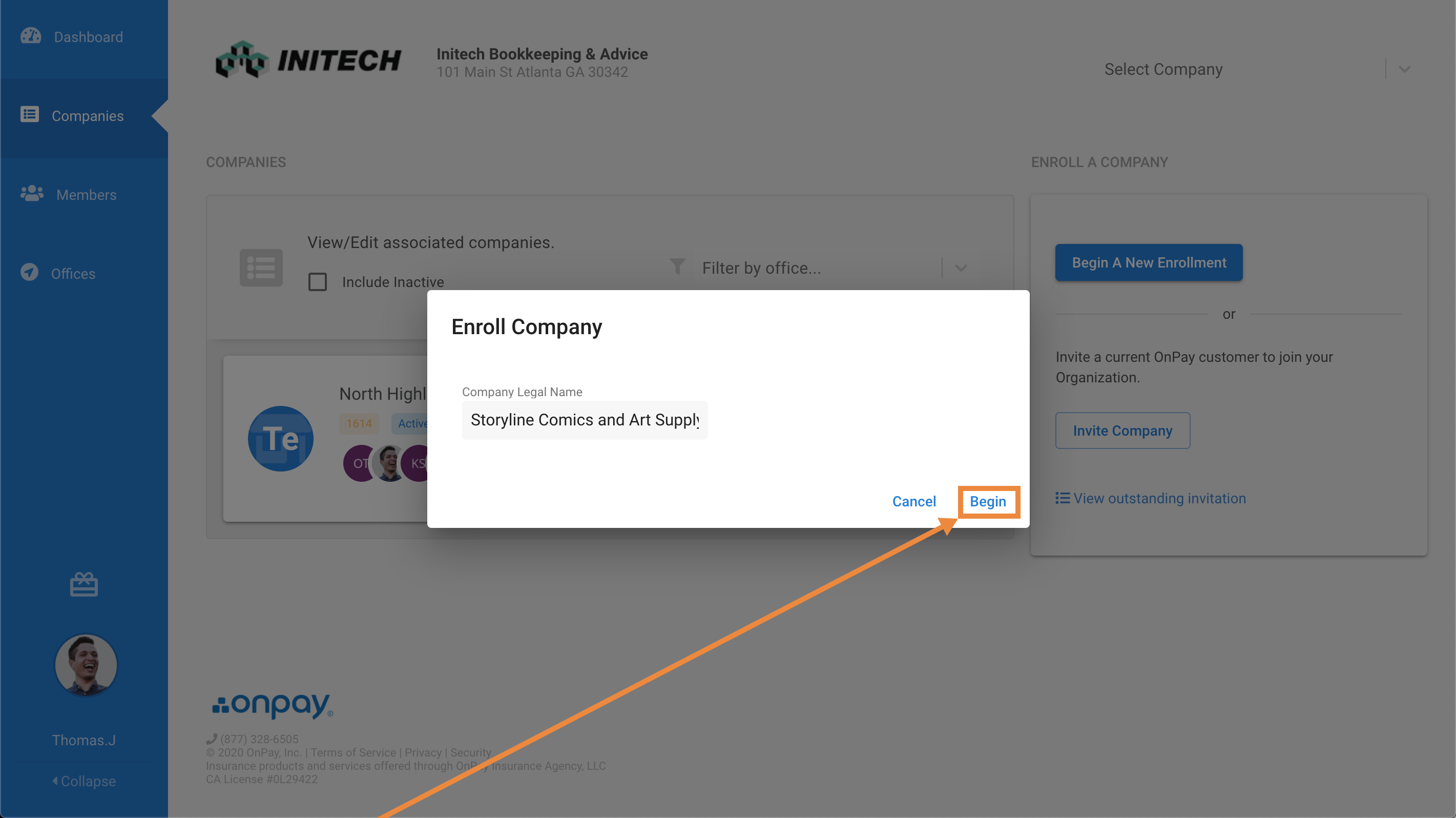 OnPay's 7-step enrollment process will walk you through entering in the client's company information. To complete this on behalf of your client, you'll need to have some basic company and banking info handy.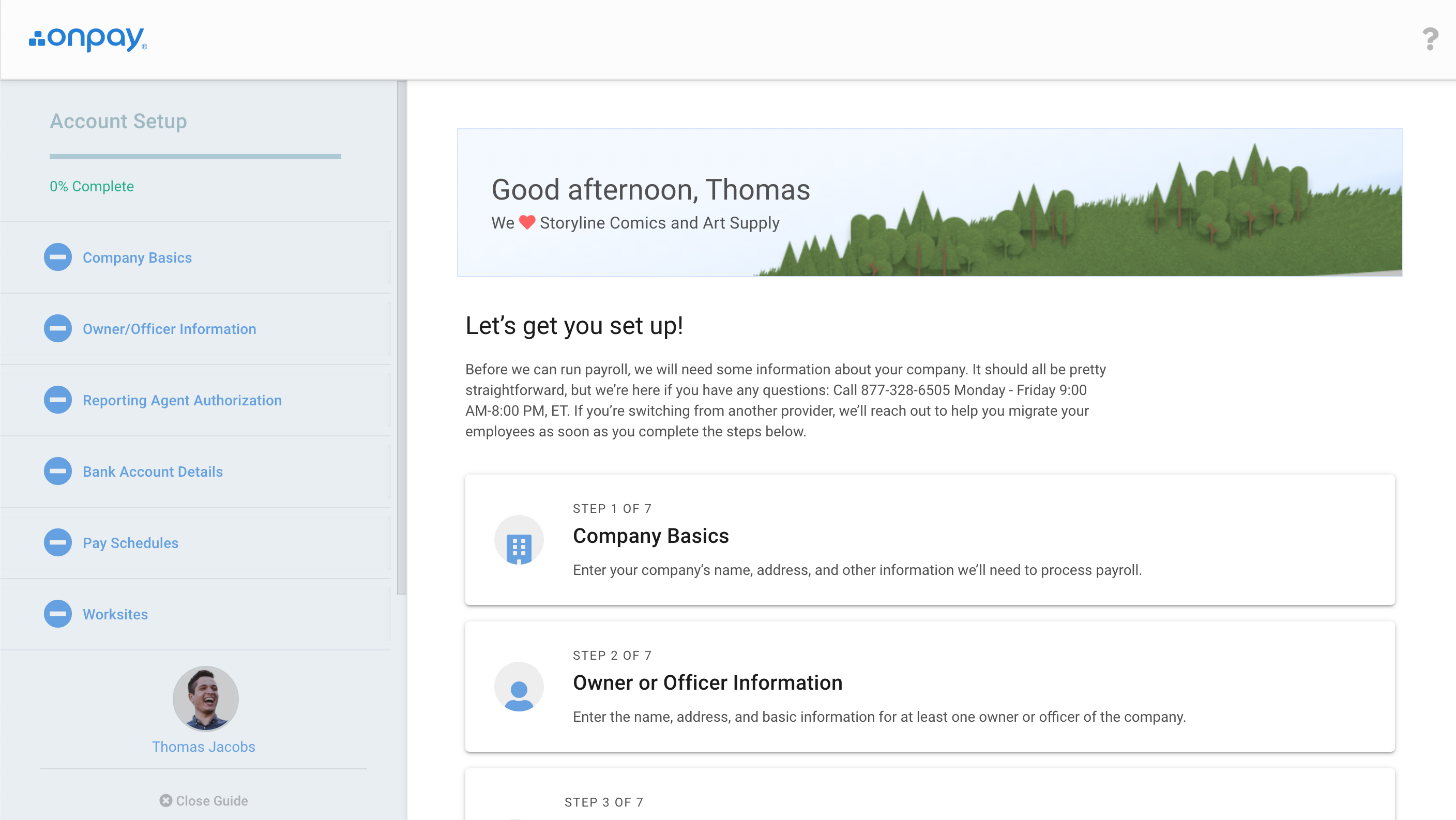 Inviting a new client who's already using OnPay
If you have a new client who's already using OnPay, adding them to your dashboard couldn't be easier.
Click Invite Company.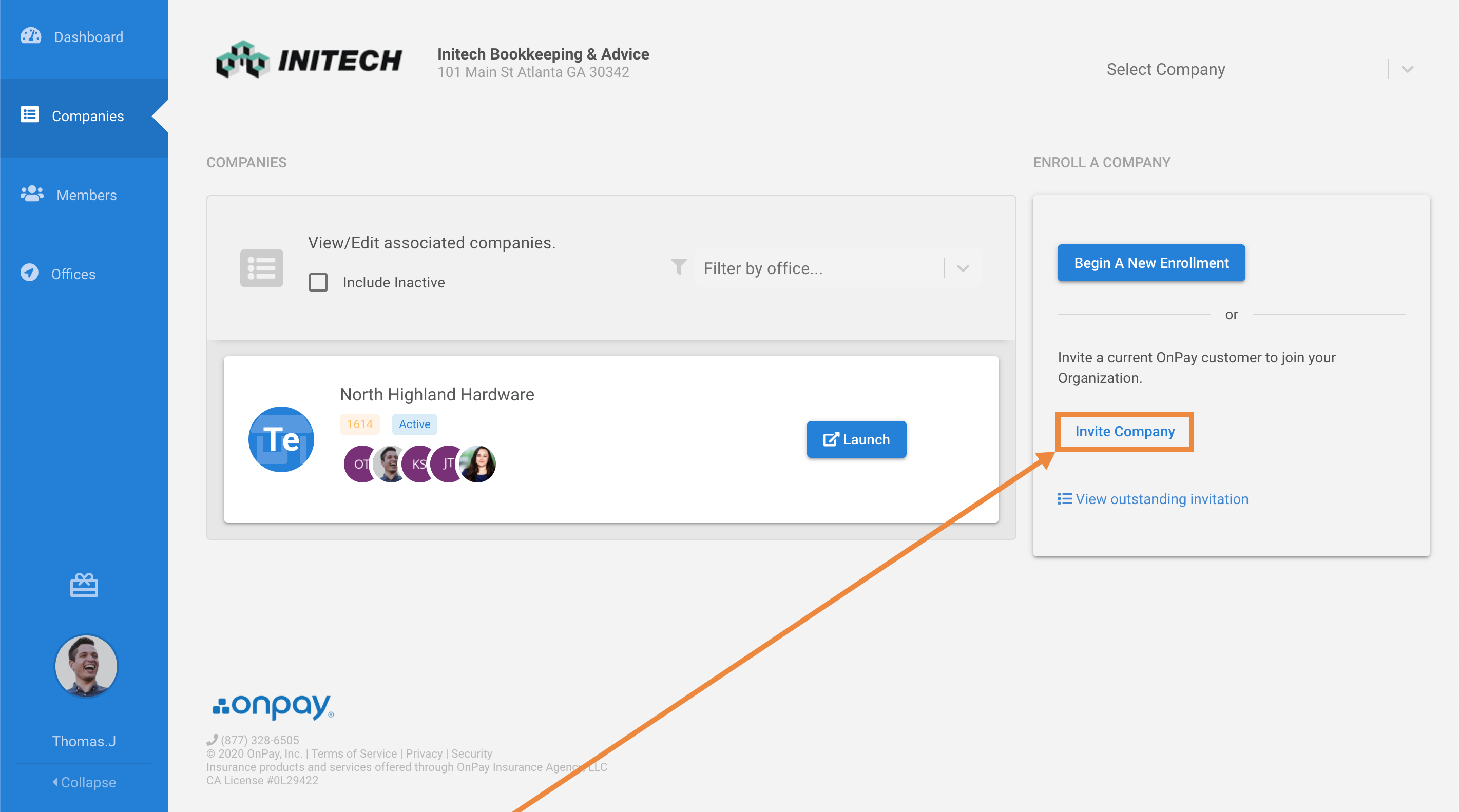 Enter the email of the company's owner, or primary contact. You can also personalize the message in the body of the email they'll receive.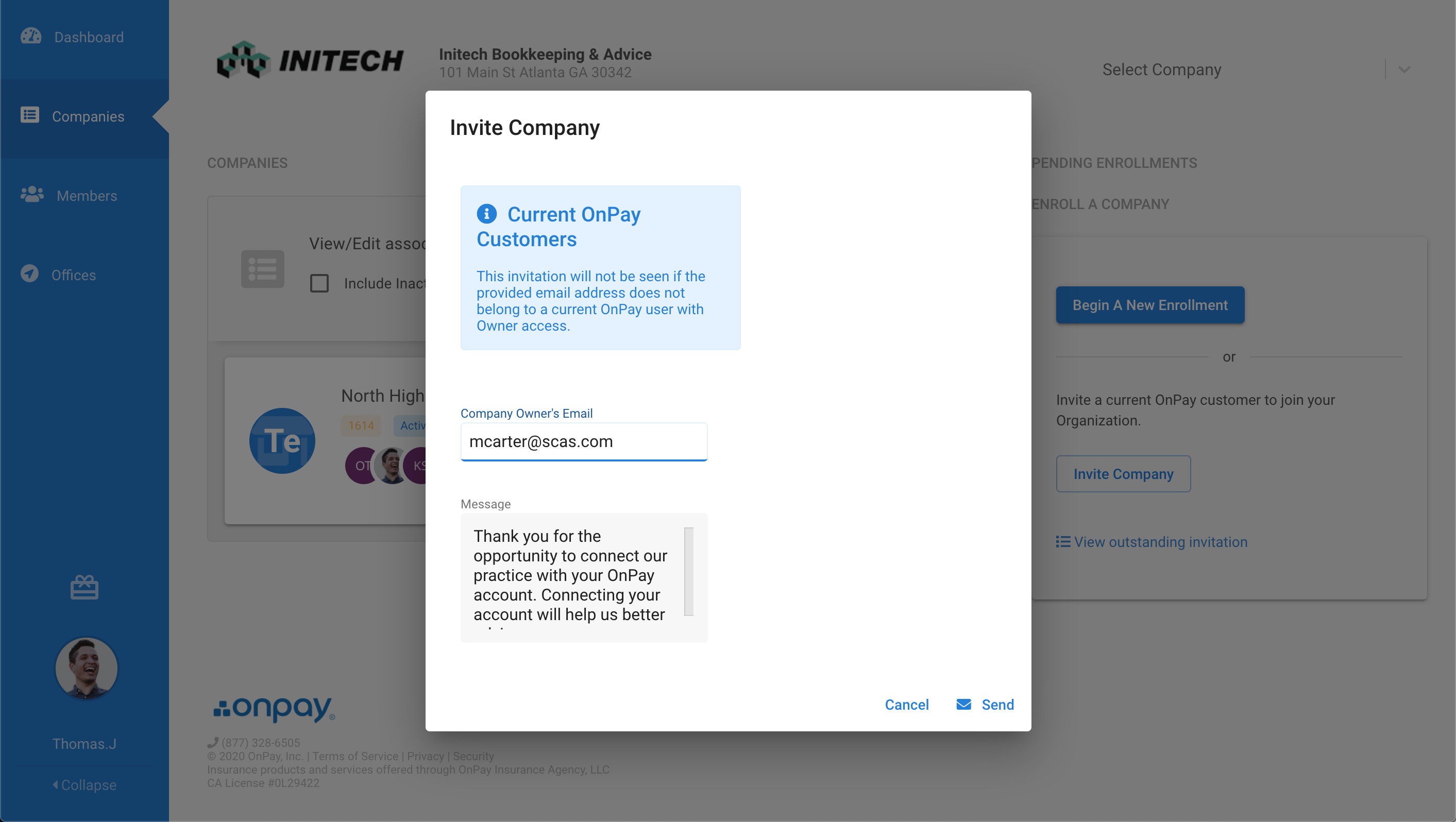 Click Send.

What your invited client needs to do
The next time your client logs into OnPay, they'll see a blue banner informing them that you've invited them. They'll need to click on their company tile to accept.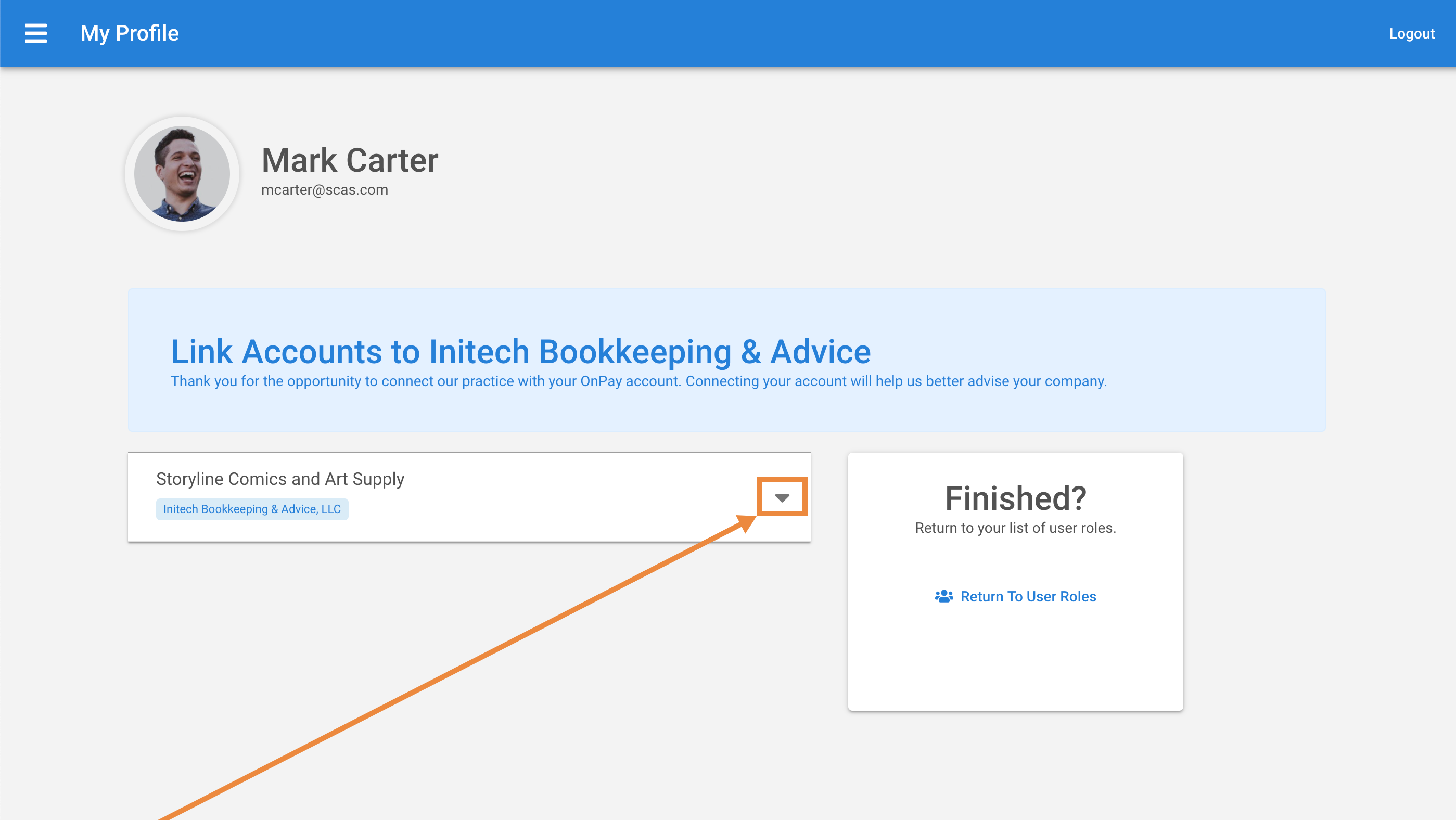 They can click Update to connect their company to your firm.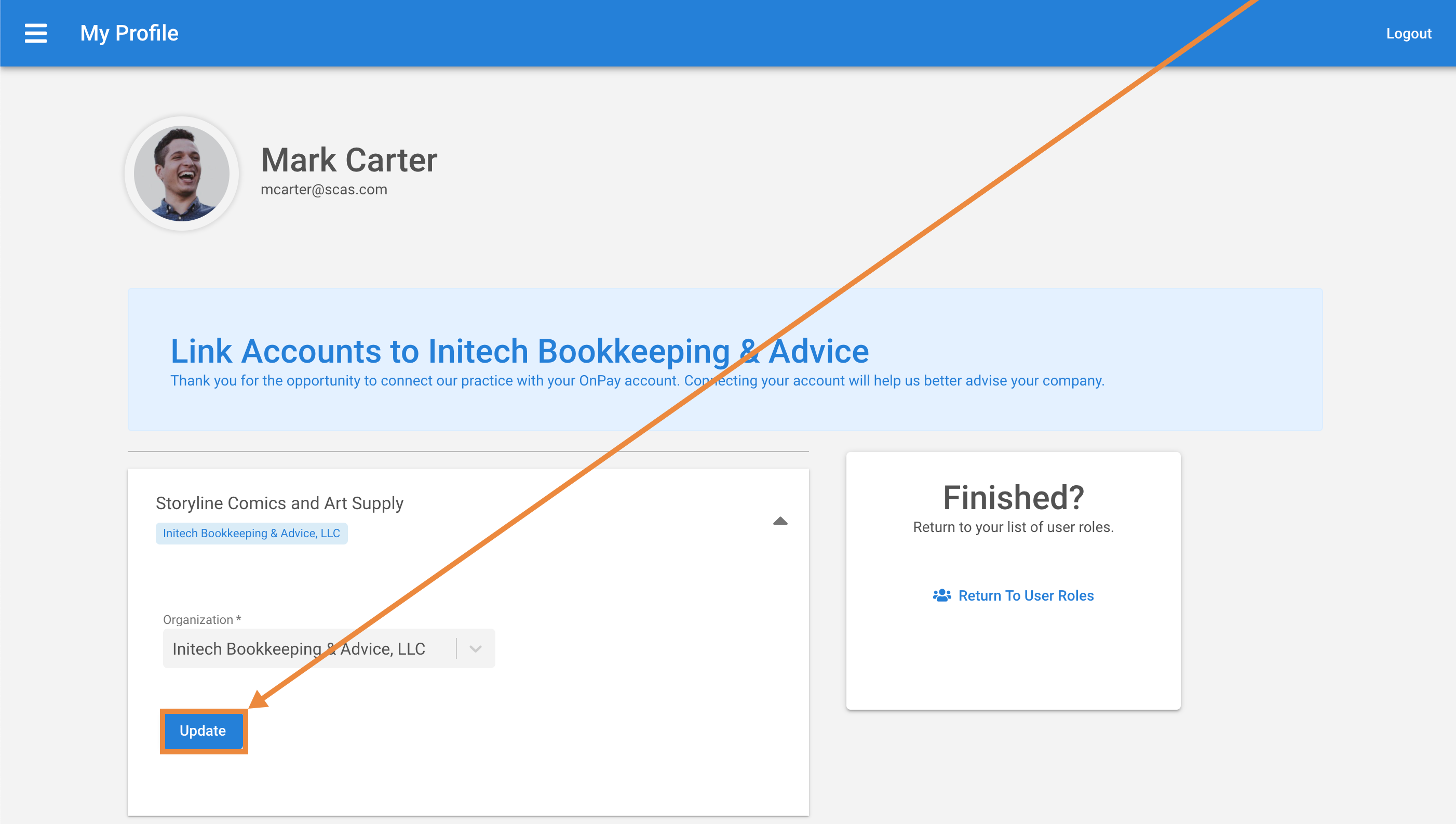 v6.0 ps