As an accountant or bookkeeper with an OnPay Partner dashboard, the Offices feature gives you the flexibility to manage multiple offices or business divisions. By assigning users to a particular office, you can limit their visibility to only the accounts that are relevant to their location or division.
Note: Only dashboard owners have permissions to add or edit offices.
What we'll cover
Getting started
In your Partner dashboard, click Offices. If you already have Offices in your organization, you'll see them listed here.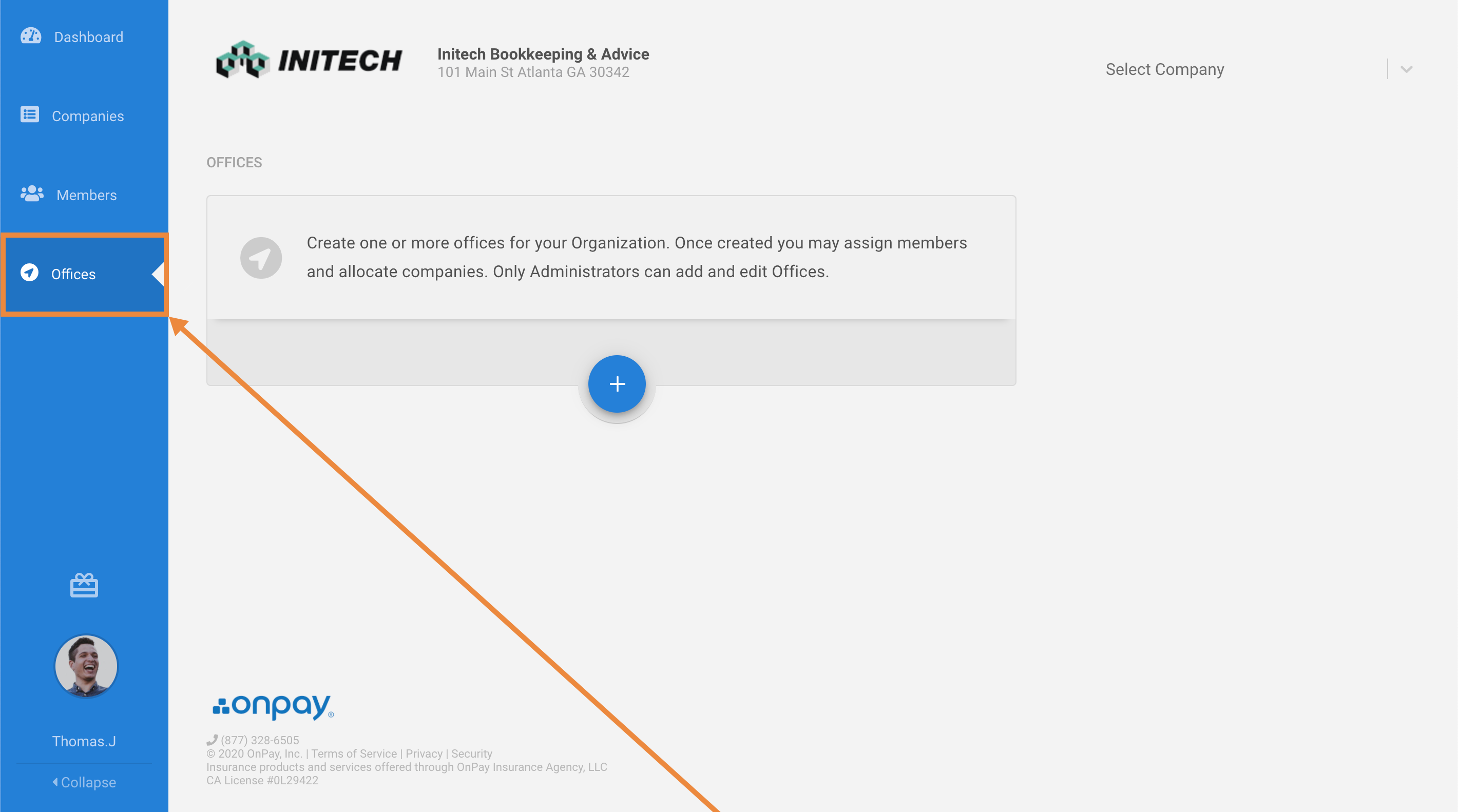 Click the blue (+) to add a new Office.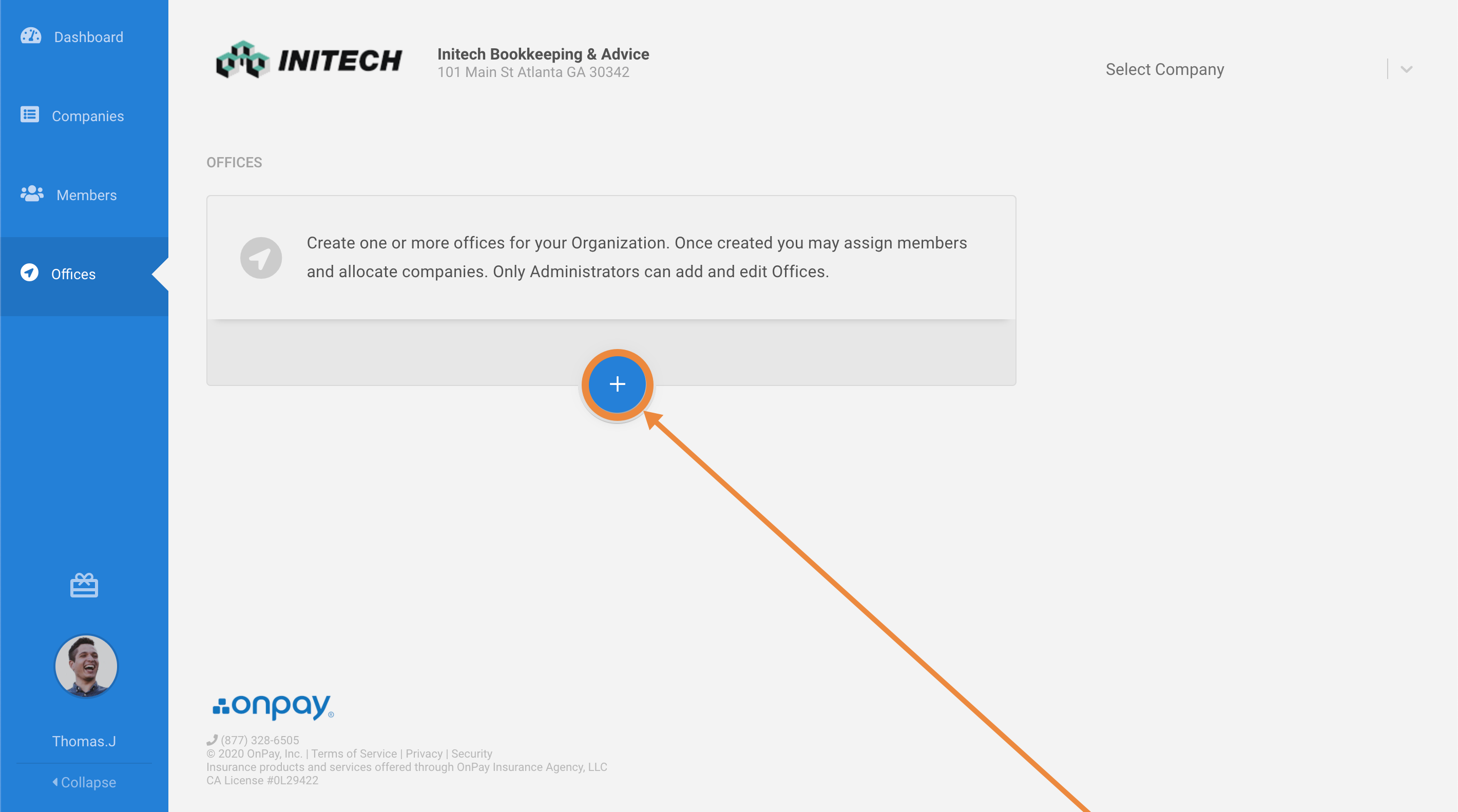 Naming and creating
Enter an Office Name. If you have many offices, make sure it's easy to identify each office by its name. Administrators are able to change this name at any time.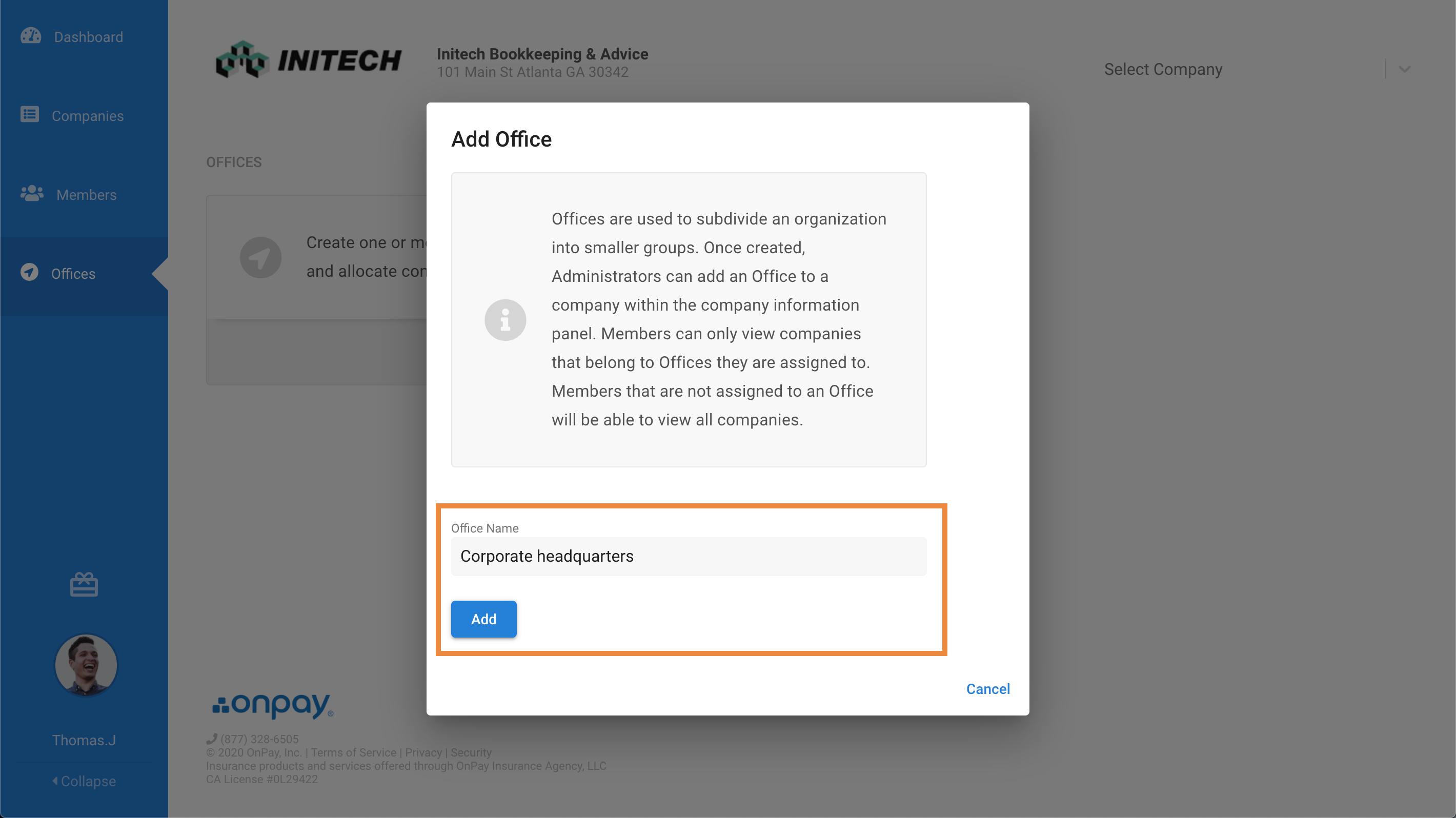 Click Add to create this office.

Updating the name and description
You can add a description to provide more context on this office. Just click on "Add a description" to begin.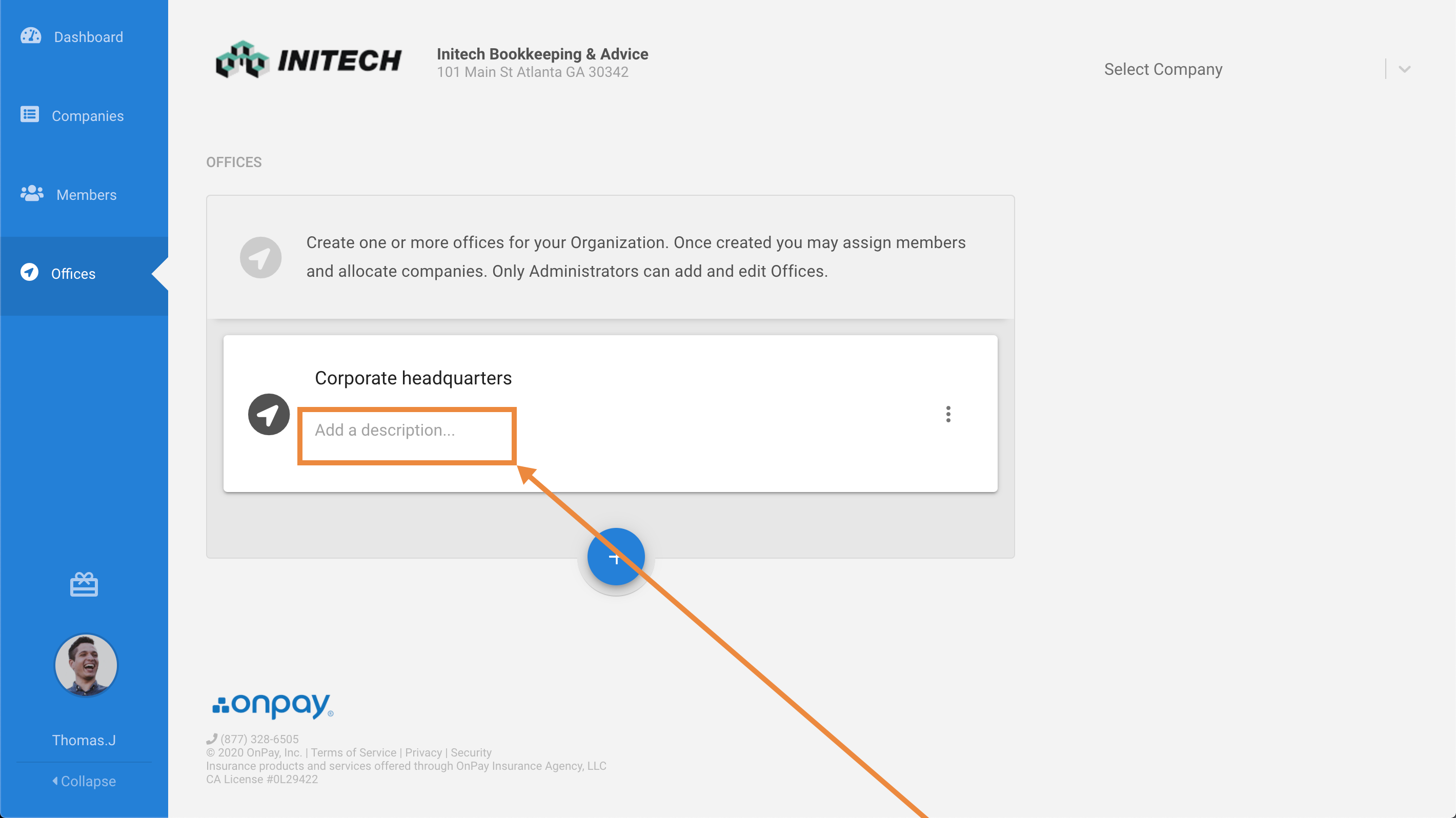 You can update the description, or even the office name whenever needed. Just click on the name or description to begin. Your updates are saved automatically.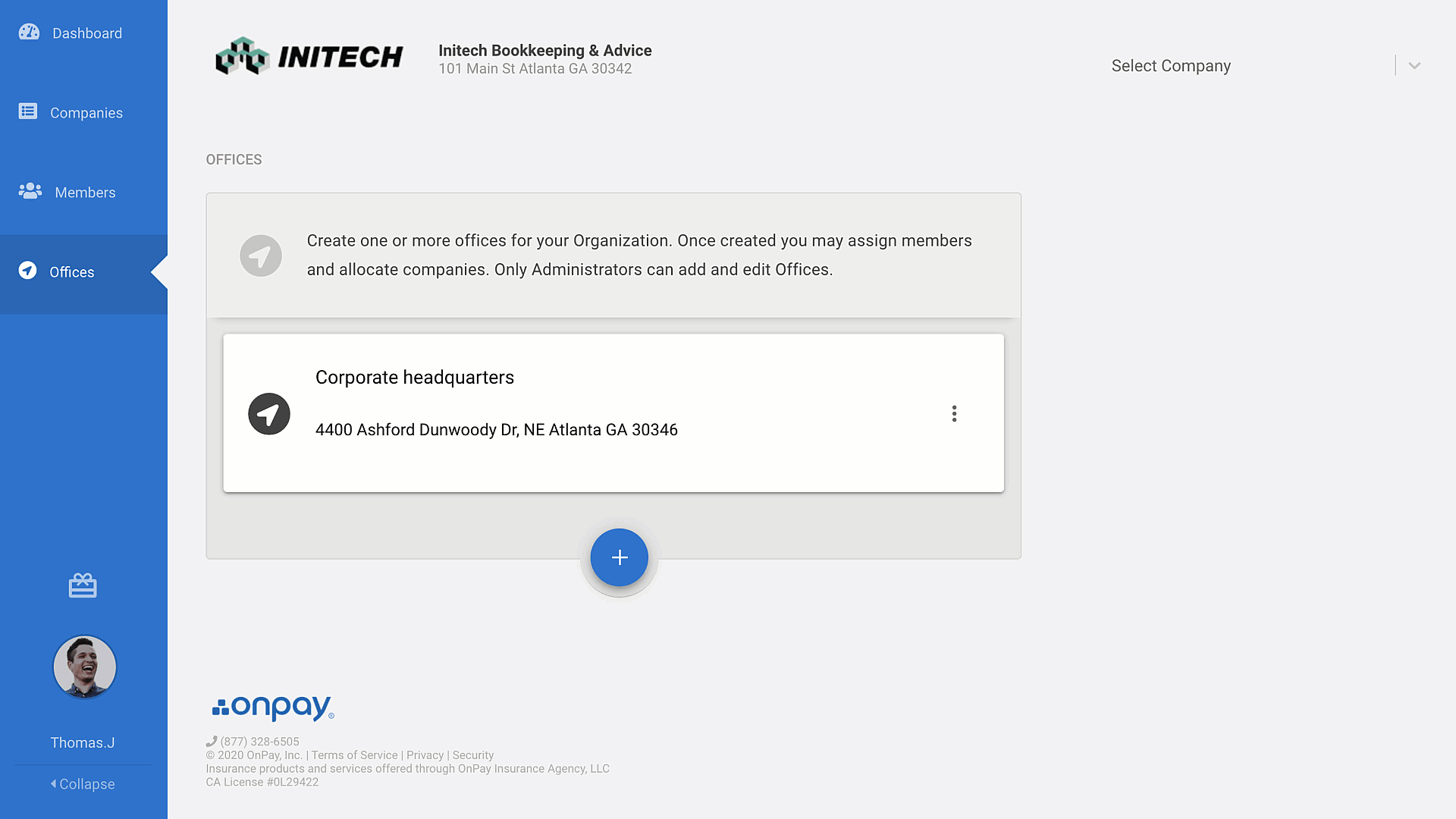 Associating companies with an office
When you associate companies with an office, you make it easier to ensure that members only have access to relevant companies. It also makes it easier for you when it's time to associate a member with multiple companies at once.
In Companies, click the name of company to open its profile on the right, then select the "Office".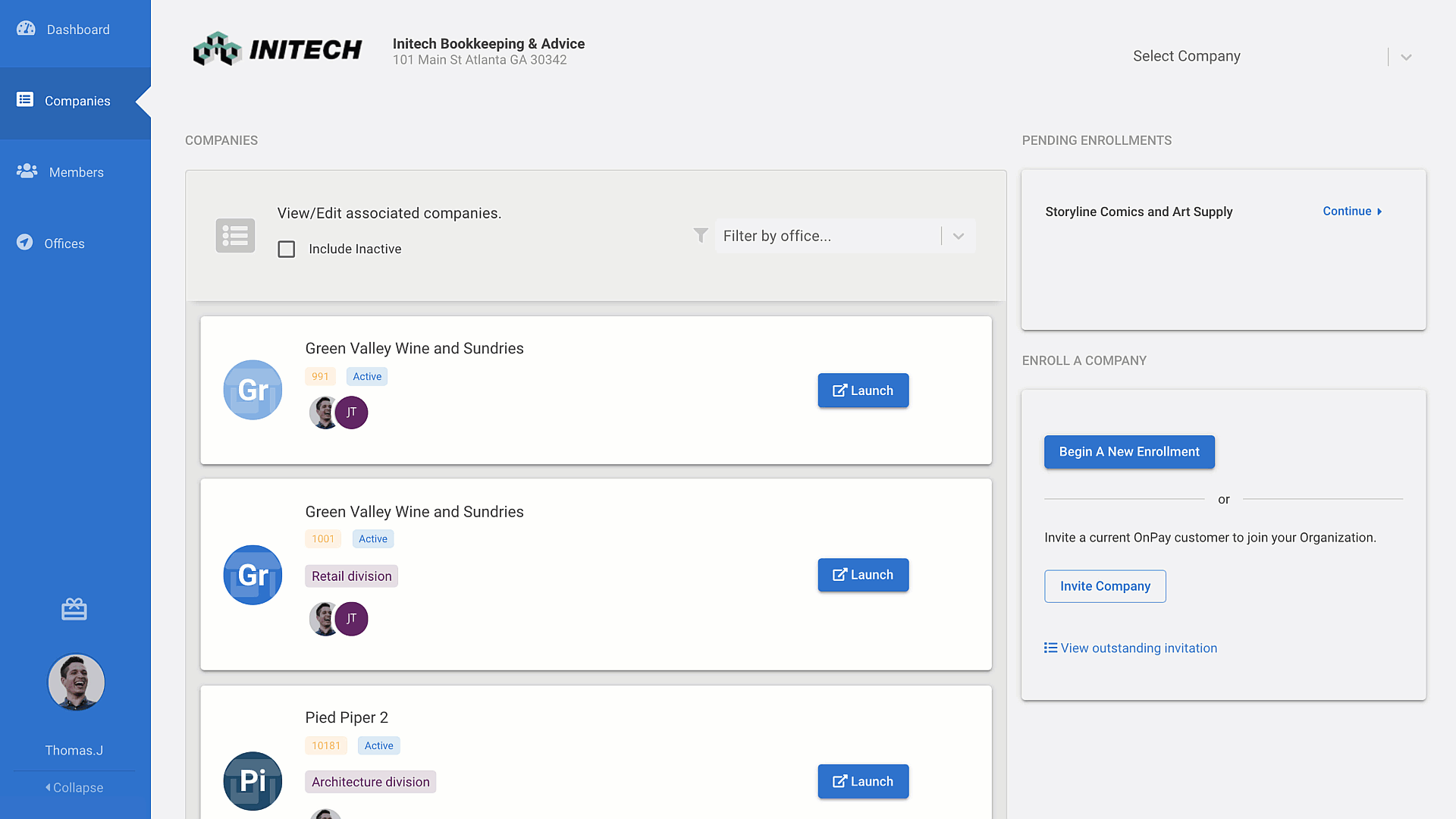 Other ways to use Offices
While Offices is perfect for creating subgroups for office locations (i.e. Los Angeles, Atlanta, New York), note that the feature also works great for organizing different business divisions within your firm (i.e. Architecture Division, Construction Division, Retail Division).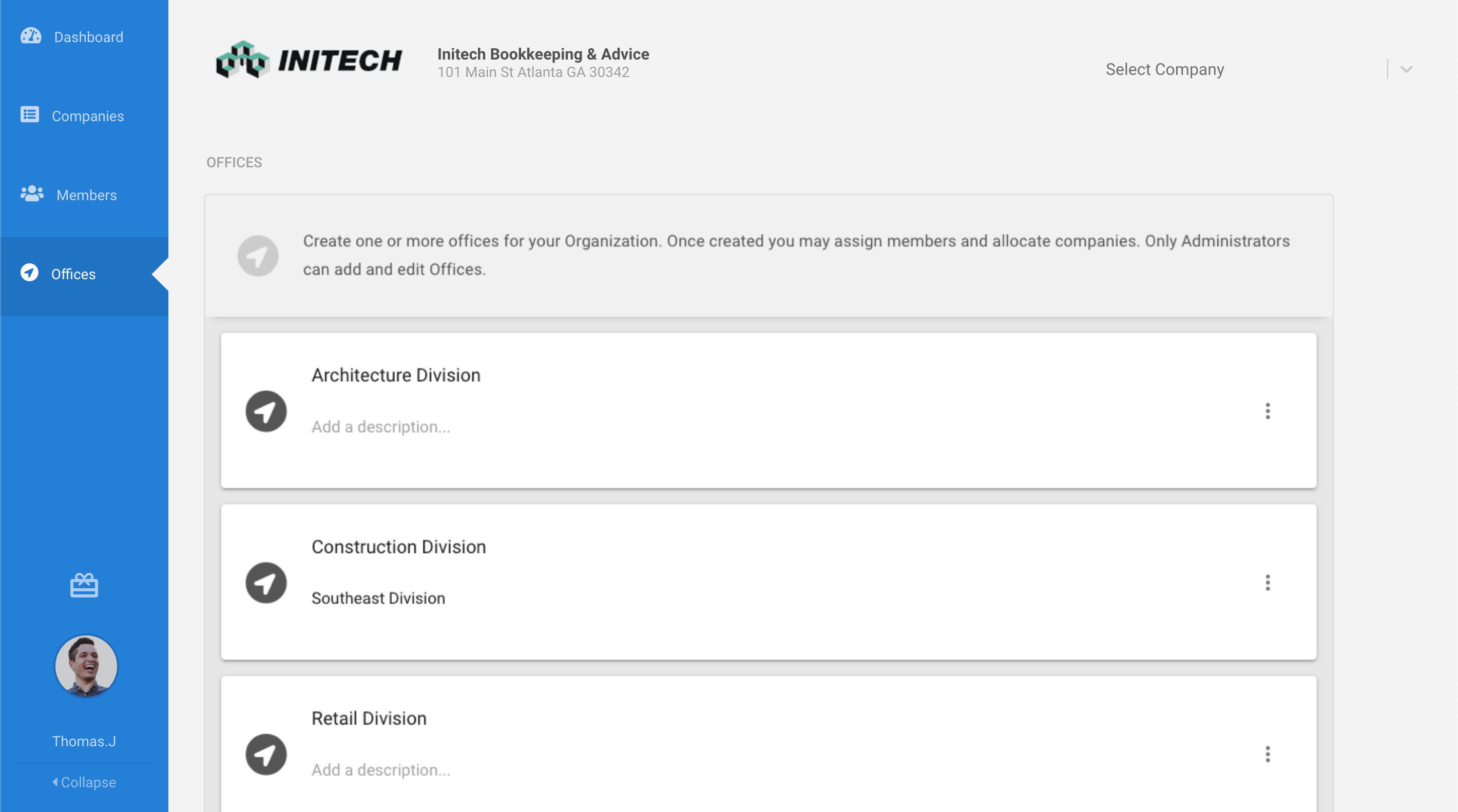 Note: Only an Administrator can control how this tool is used specifically for your firm.
Once your Office categories are set up, you can assign OnPay users to specific offices to manage their company visibility.
v6.1 ps