Offices allows you to manage locations or business divisions within your firm, and assign relevant employees, allowing you to restrict member access within divisions. This can also make it easier to assign members to companies, by using offices to focus only on the companies within a certain division or industry. Office assignments can be added or removed at anytime.
What we'll cover
Assigning one or more Offices to a team member
From your Partner dashboard, click Members.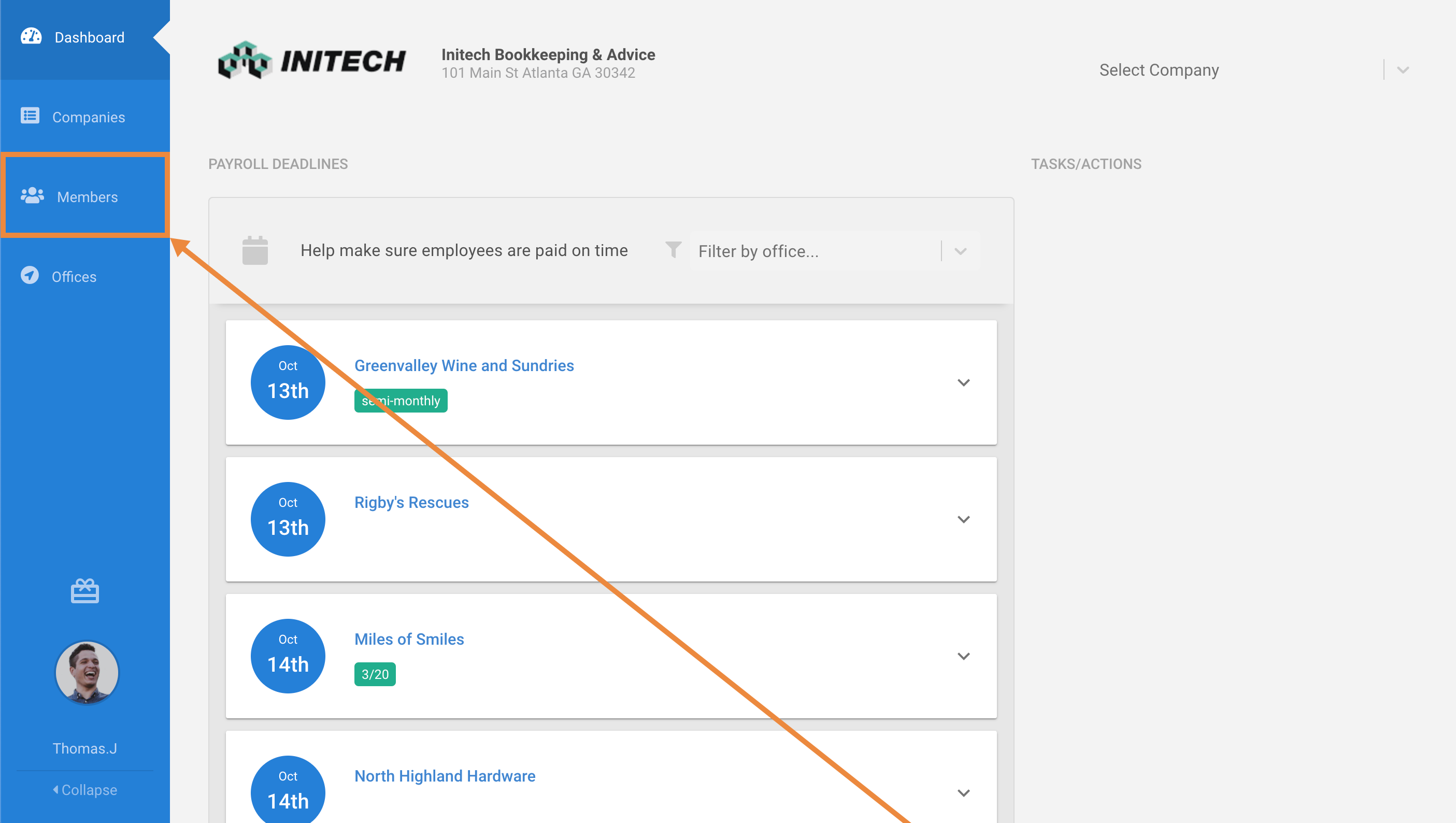 Click on the name of the account member you would like to assign to an Office.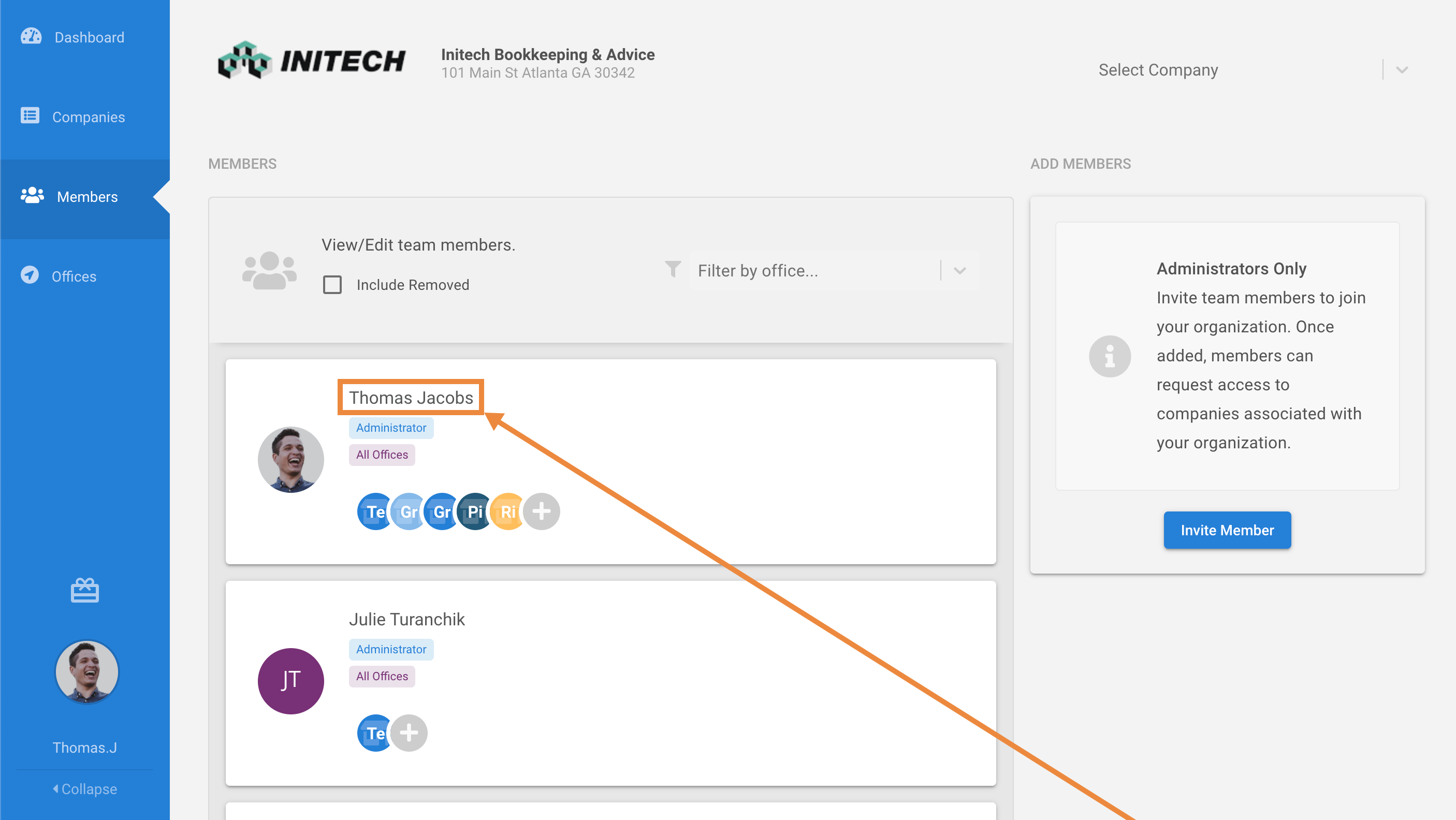 A side window will appear. In the "Office" menu, you can assign this member to one or more offices. Offices assignments can be viewed under their member details. You can clear all to assign the member to all offices.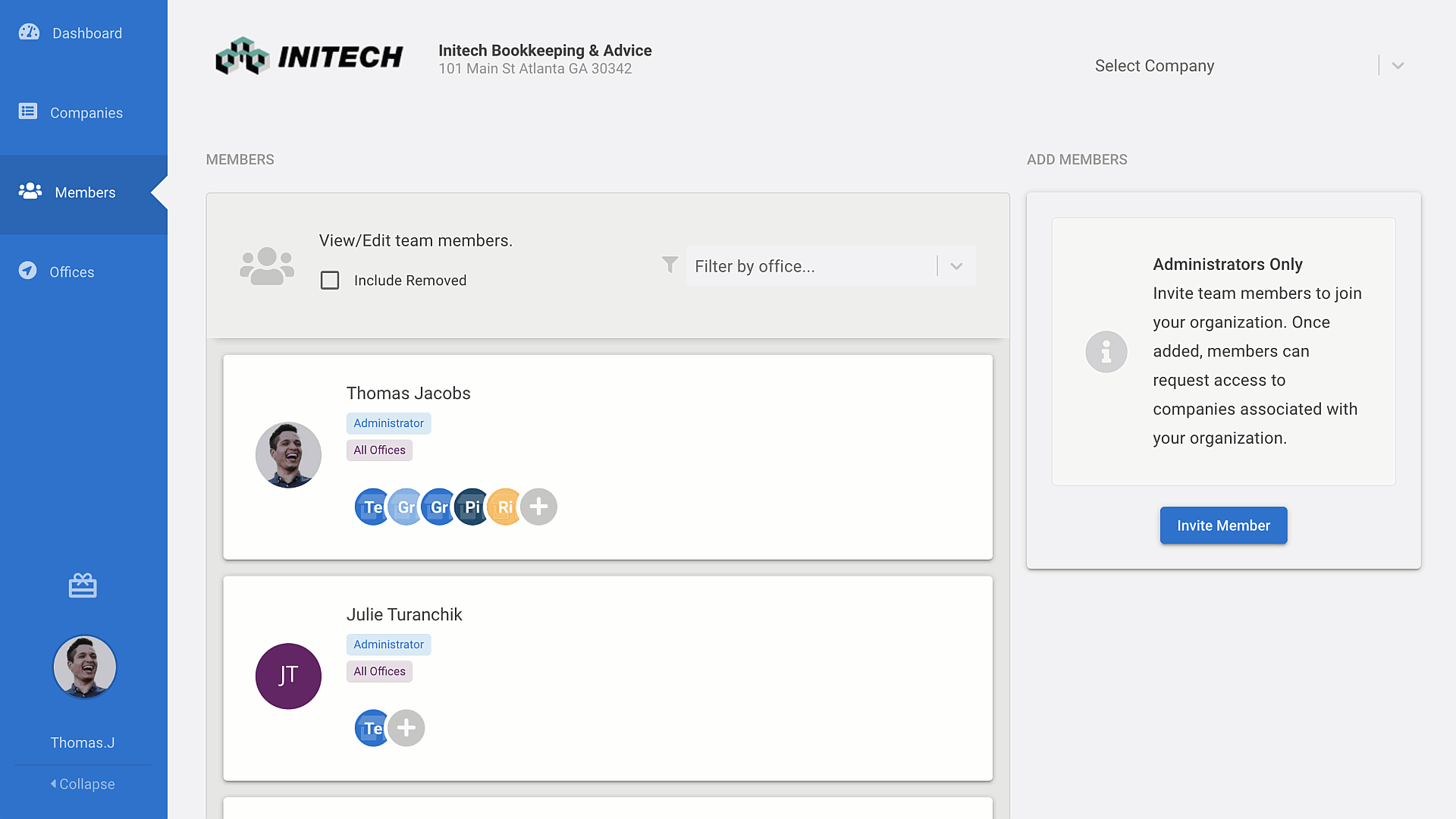 Assigning companies
Offices allow you to organize your companies into groups, like by industry, or divisions of your firm. But assigning an office to a team member doesn't automatically grant them access to all of the companies in that office.
To assign companies to a member, click the (+) below their name.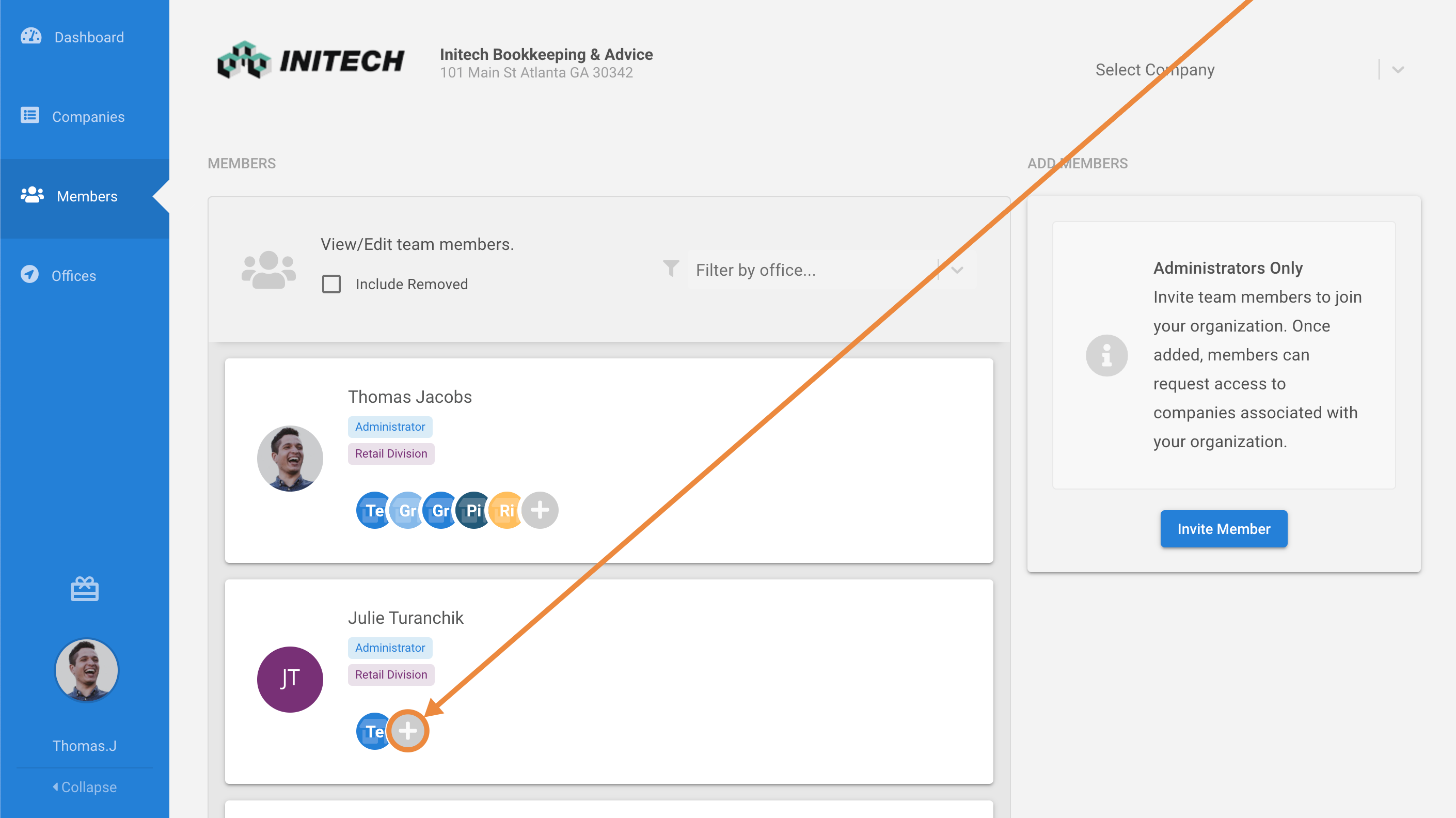 Select companies one at a time, or check "Select All" companies at once. Because you're using Offices, you'll never accidentally add members to the wrong company. If a company can't be selected, that means the company needs to enable you to add users. Contact the company and ask that they enable you to add users. You can even share with them this article on how they can manage your permissions.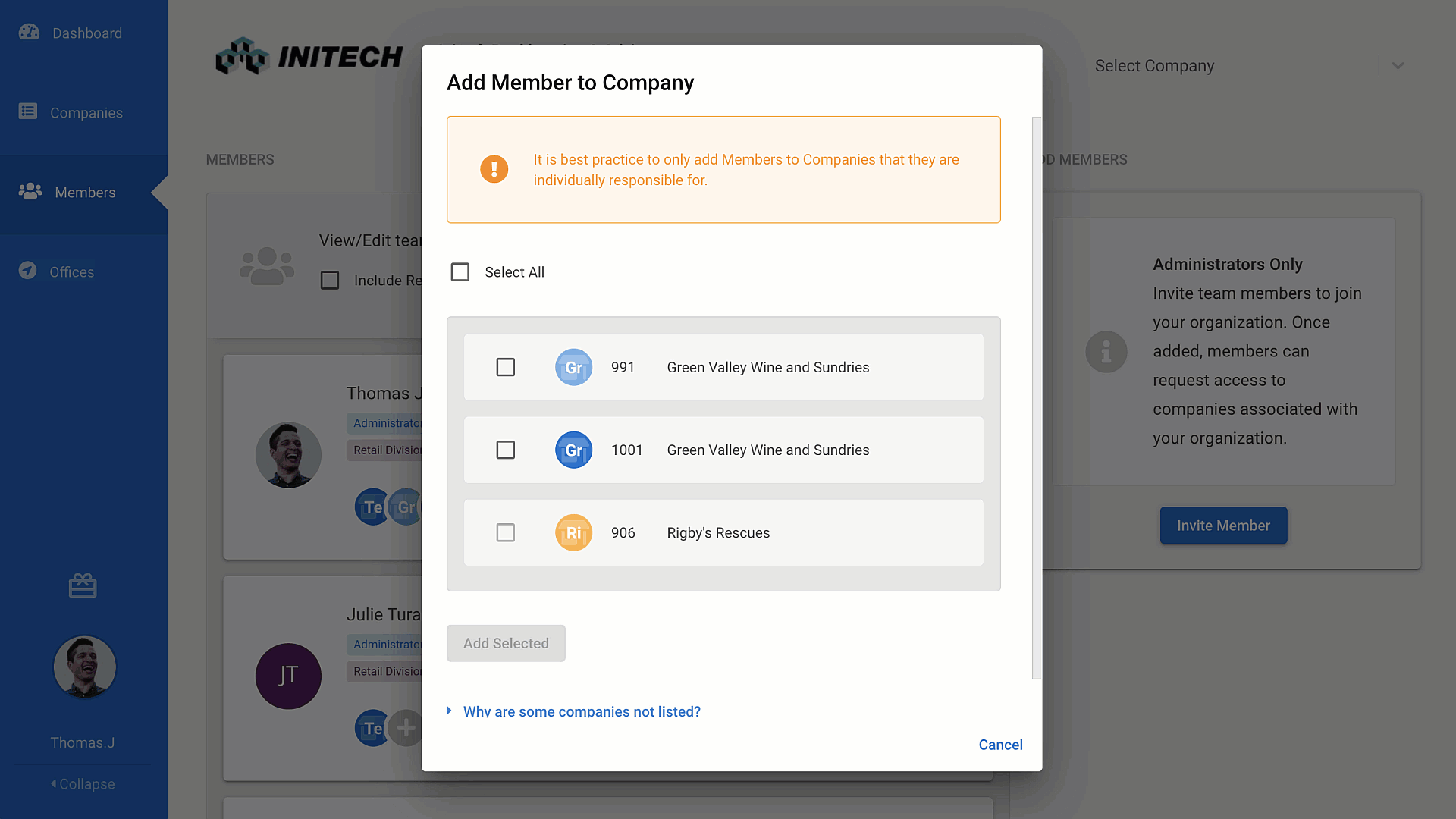 Don't see a company you're looking for?
This means that the company is associated with an office to which this member is not assigned. To fix this, assign the member to the company's office, or associate the company with an office to which this member is already assigned, as shown below:
In Companies, click the name of company to open its profile on the right, then select the "Office".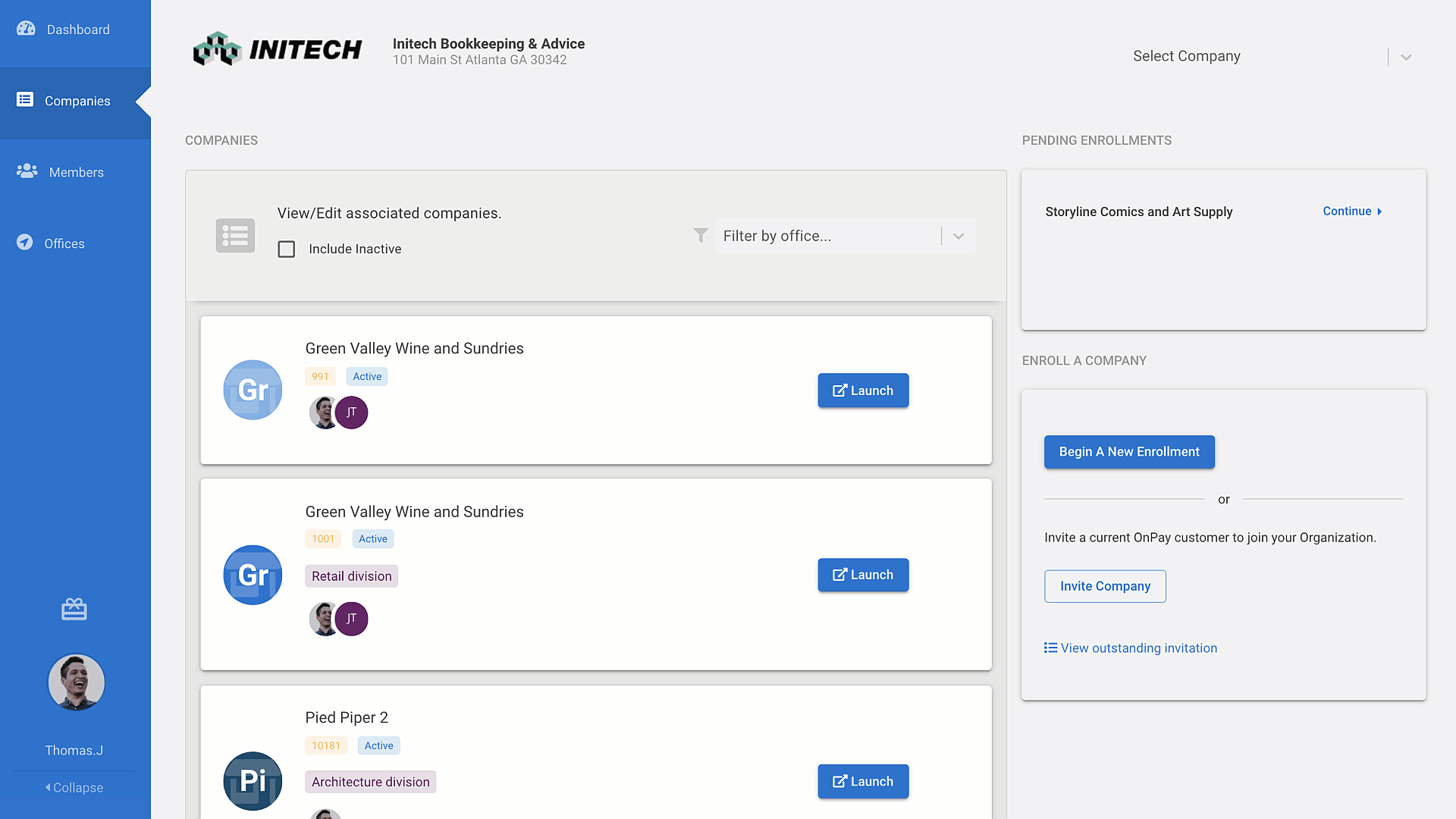 Click Add Selected, then confirm the companies to which this member is being added by clicking Confirm. You will now see the added companies under the member's name.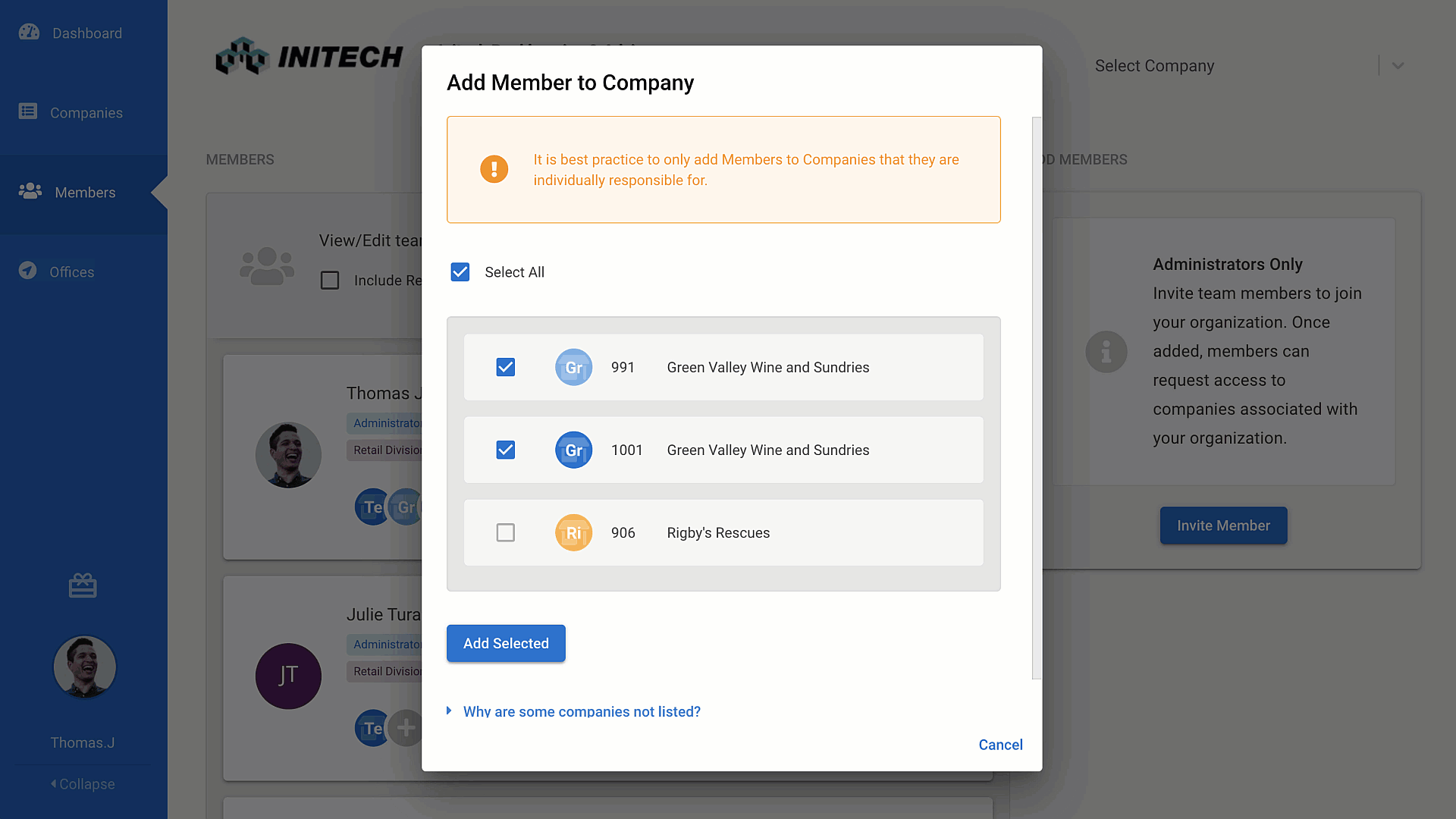 Using filters
Once team members are assigned to Offices, you can filter to view subgroups of your organization in Members. In the "Filter by office" menu, and you can select one or more Offices to view assigned members.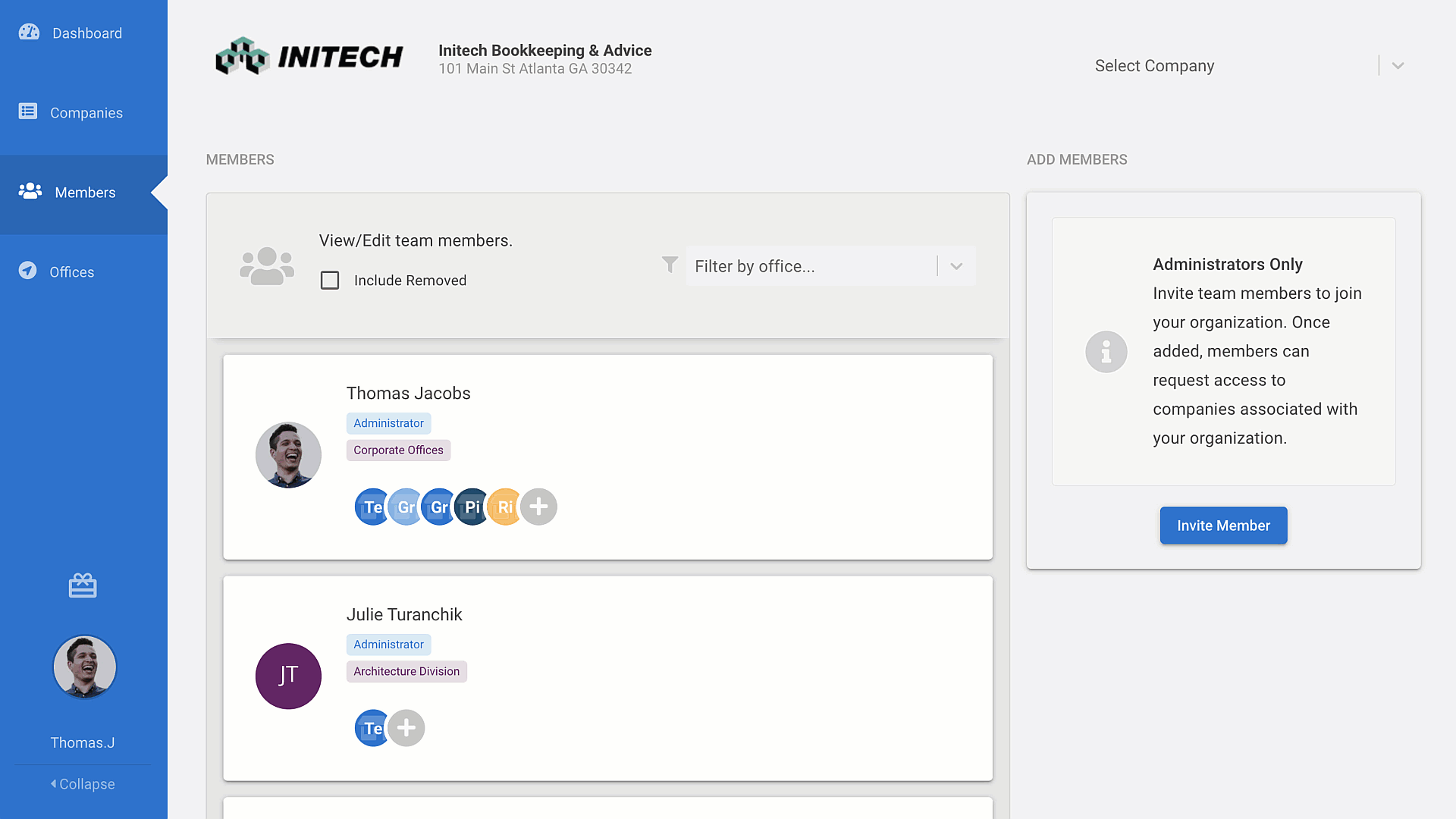 Managing company visibility
Assigning users to Offices can help manage which companies they can view in your firm's OnPay account. In the below example, Thomas is assigned to the Retail Division offices, and Kara has access to all offices. When they log into OnPay, they will only be able to view and manage companies associated with their assigned divisions.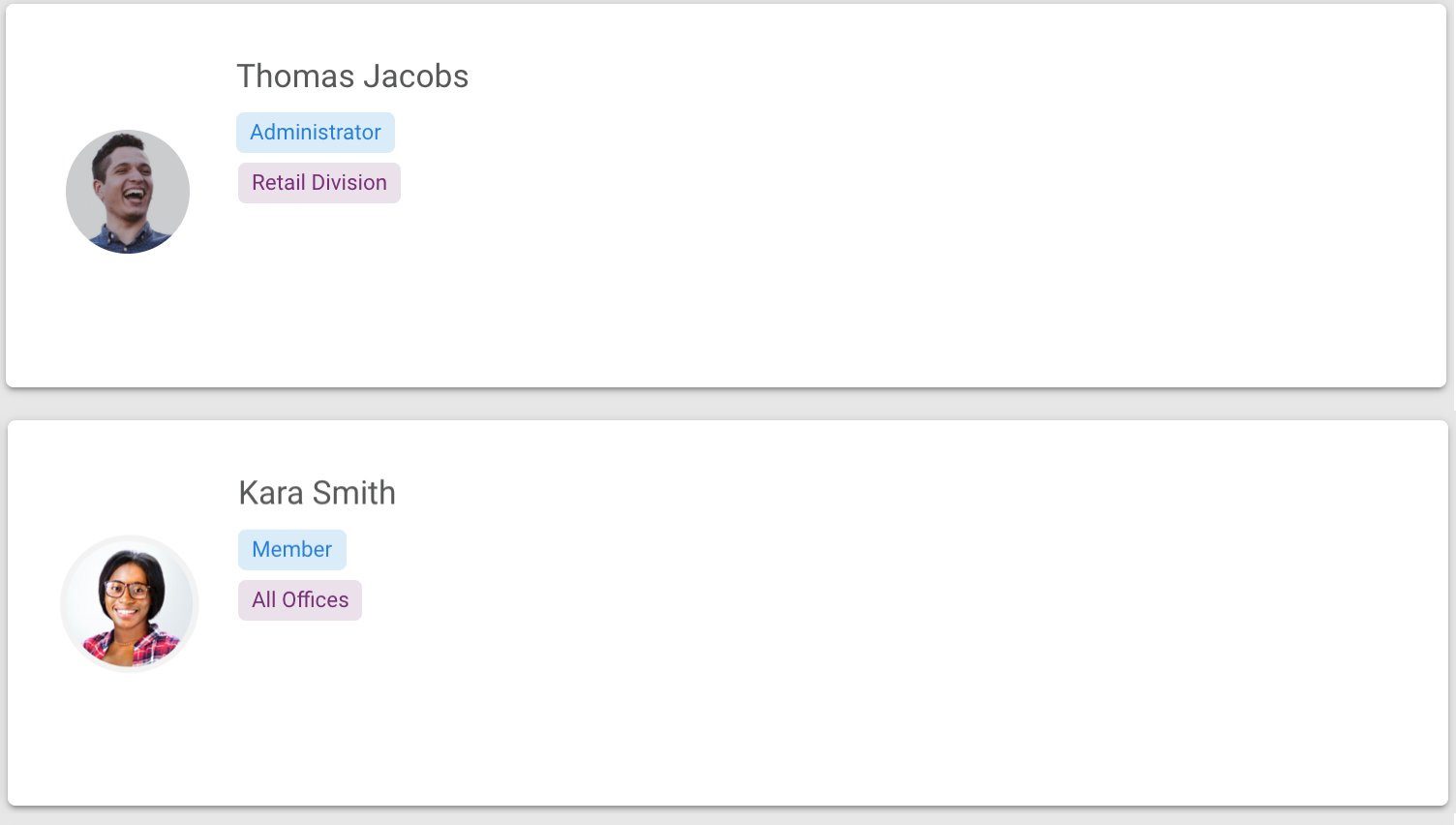 When Thomas logs in, he'll only see the retail divisions of the company.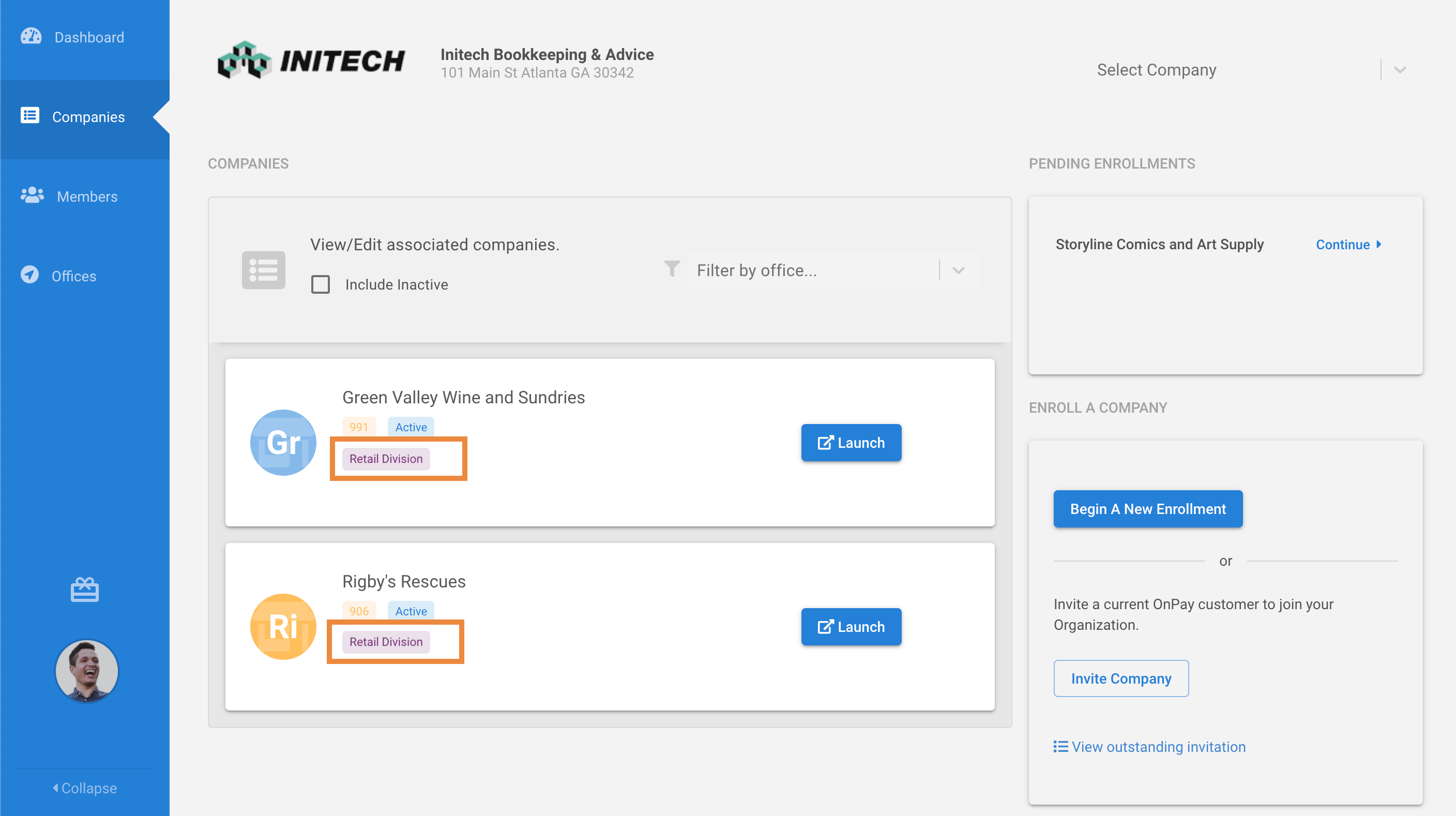 However, when Kara logs in, she can see all offices and companies.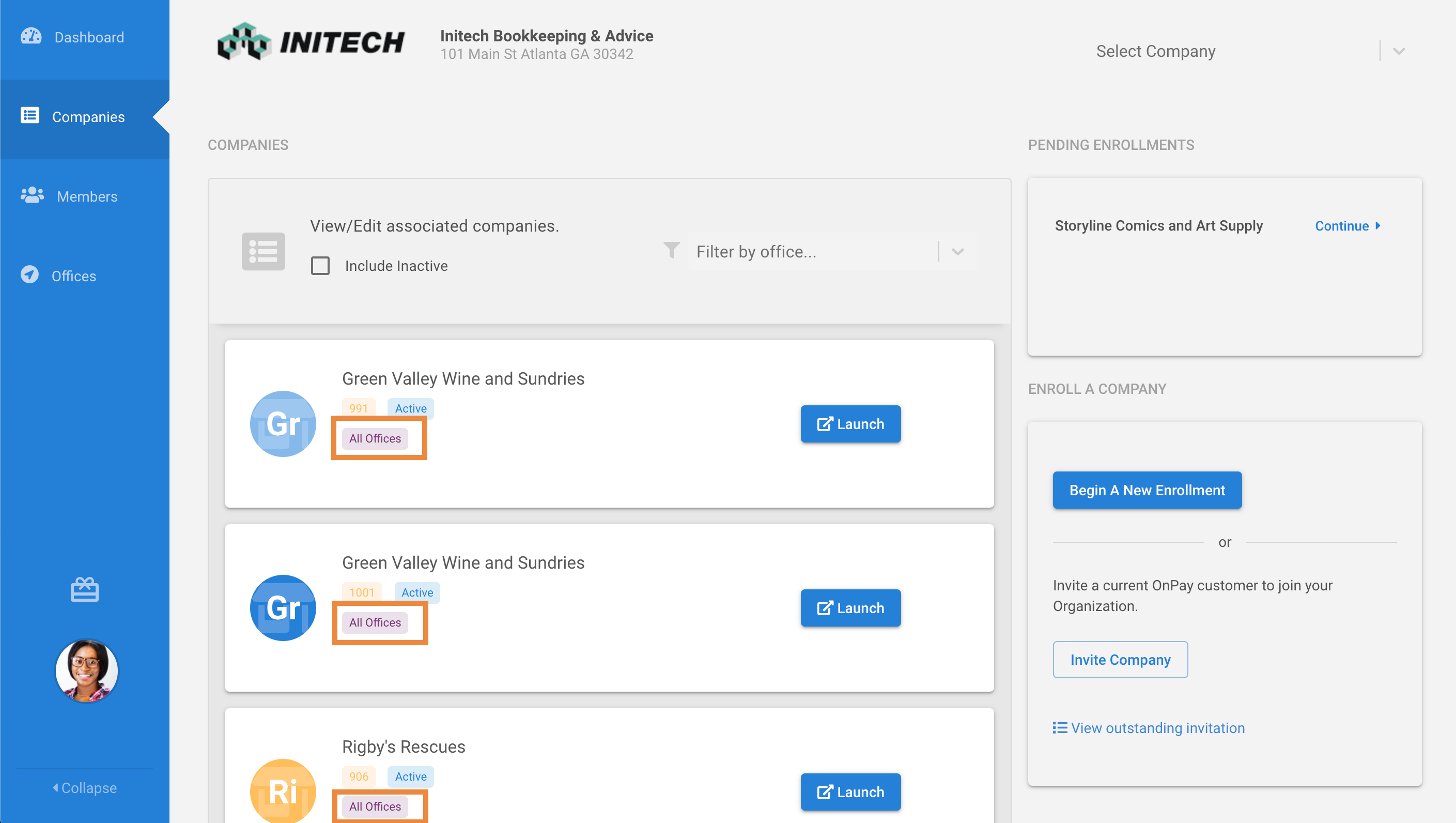 v6.1 ps