If you are using the Offices feature to manage locations or business divisions within your firm, you can assign relevant employees. You can manage and edit these assignments in a few easy steps:
To assign one or more Offices to an OnPay user
From the Partner dashboard, select Members from the side navigation bar.
Click on the account member you would like to assign to an Office. A side window will appear. In the Office dropdown, you can select one or more options to assign.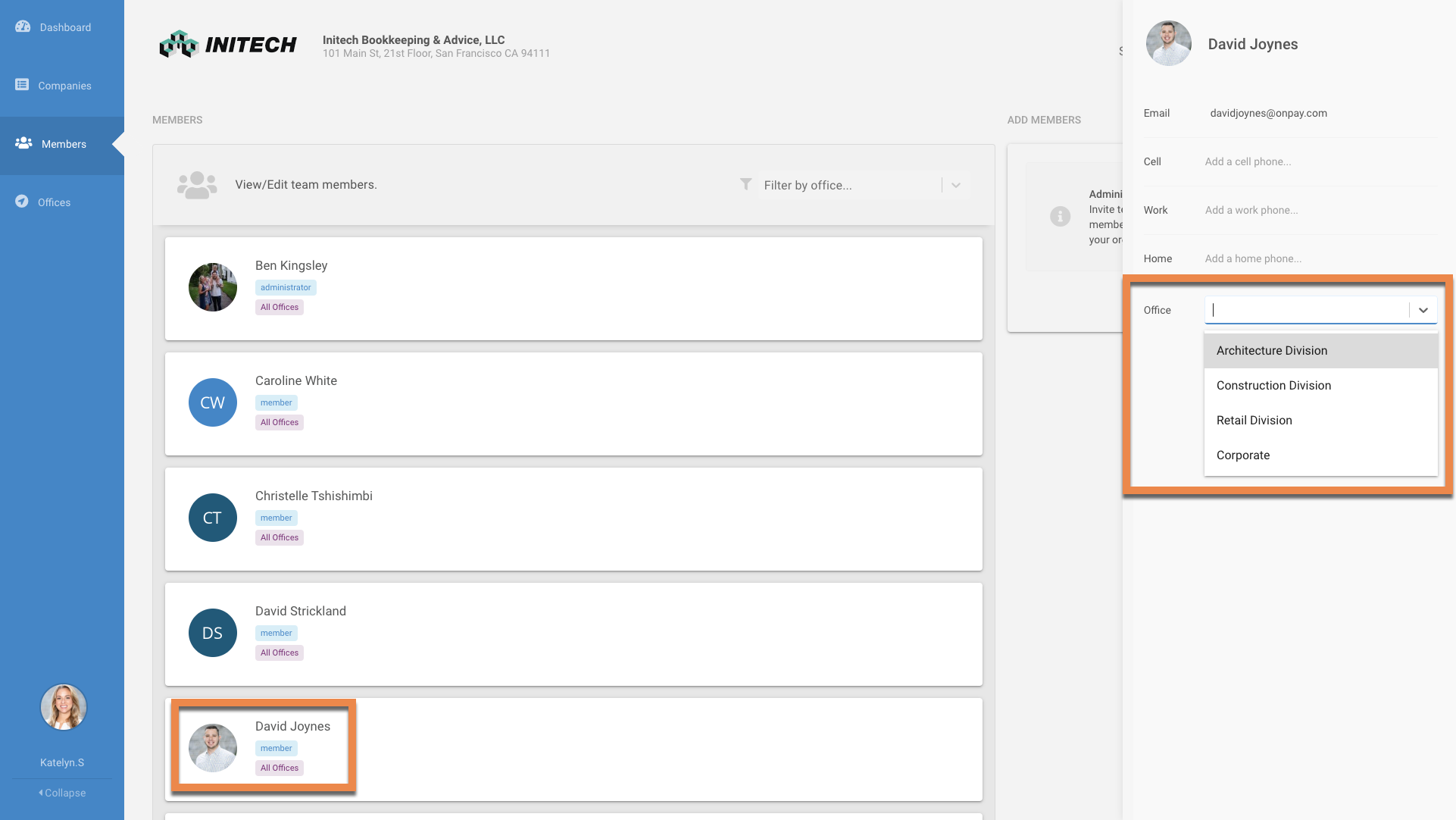 Any office(s) now assigned to a user will now show under their member details. See here a Construction Division tag has been added to this user's profile.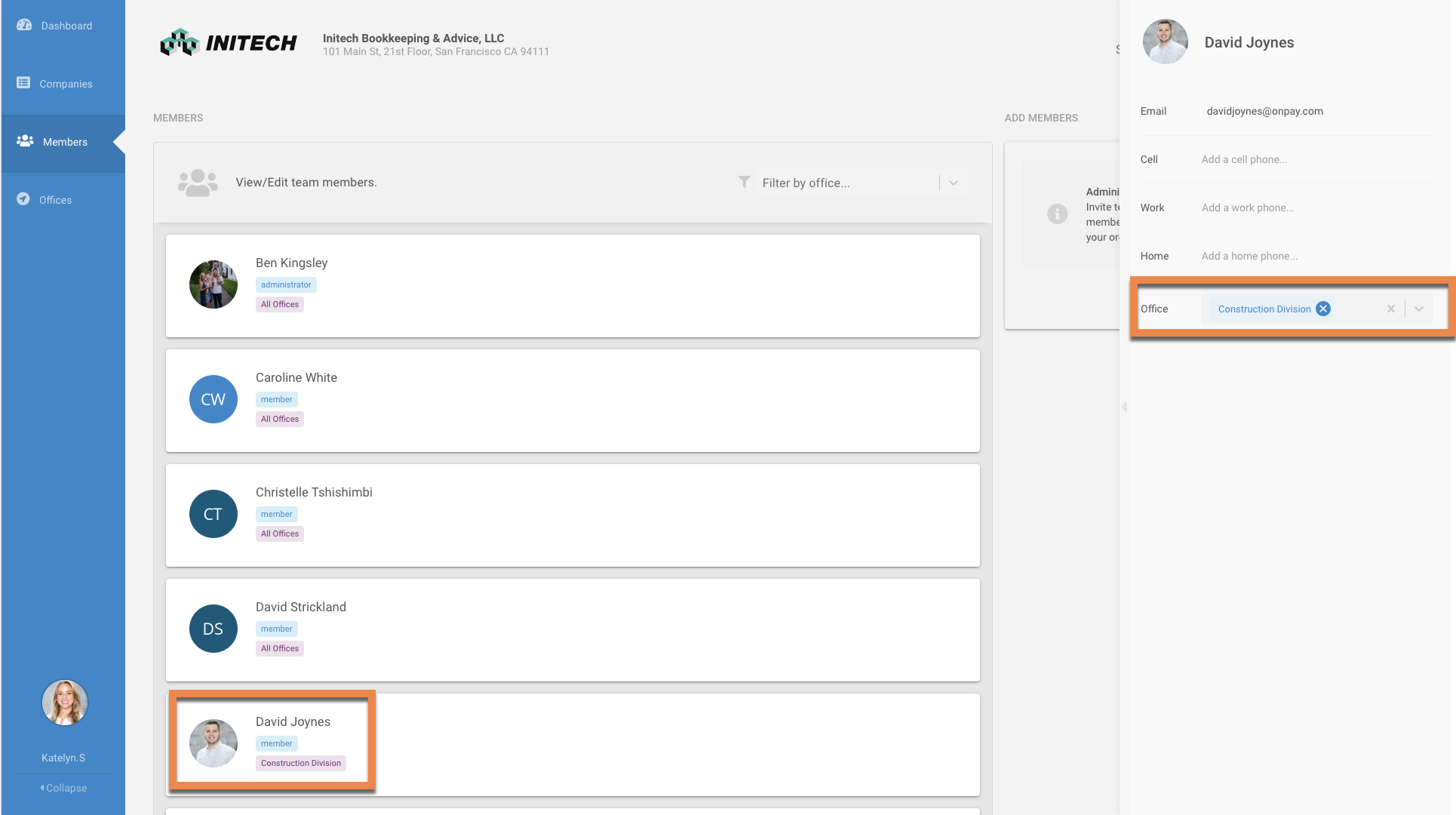 Filter to view OnPay users affiliated with an Office
Once users are assigned to Offices, you can filter to view subgroups of your organization. To do this from the main dashboard, select Members in the side navigation menu.
Click the Filter by office dropdown menu, and you can select one or more Office divisions you want to view.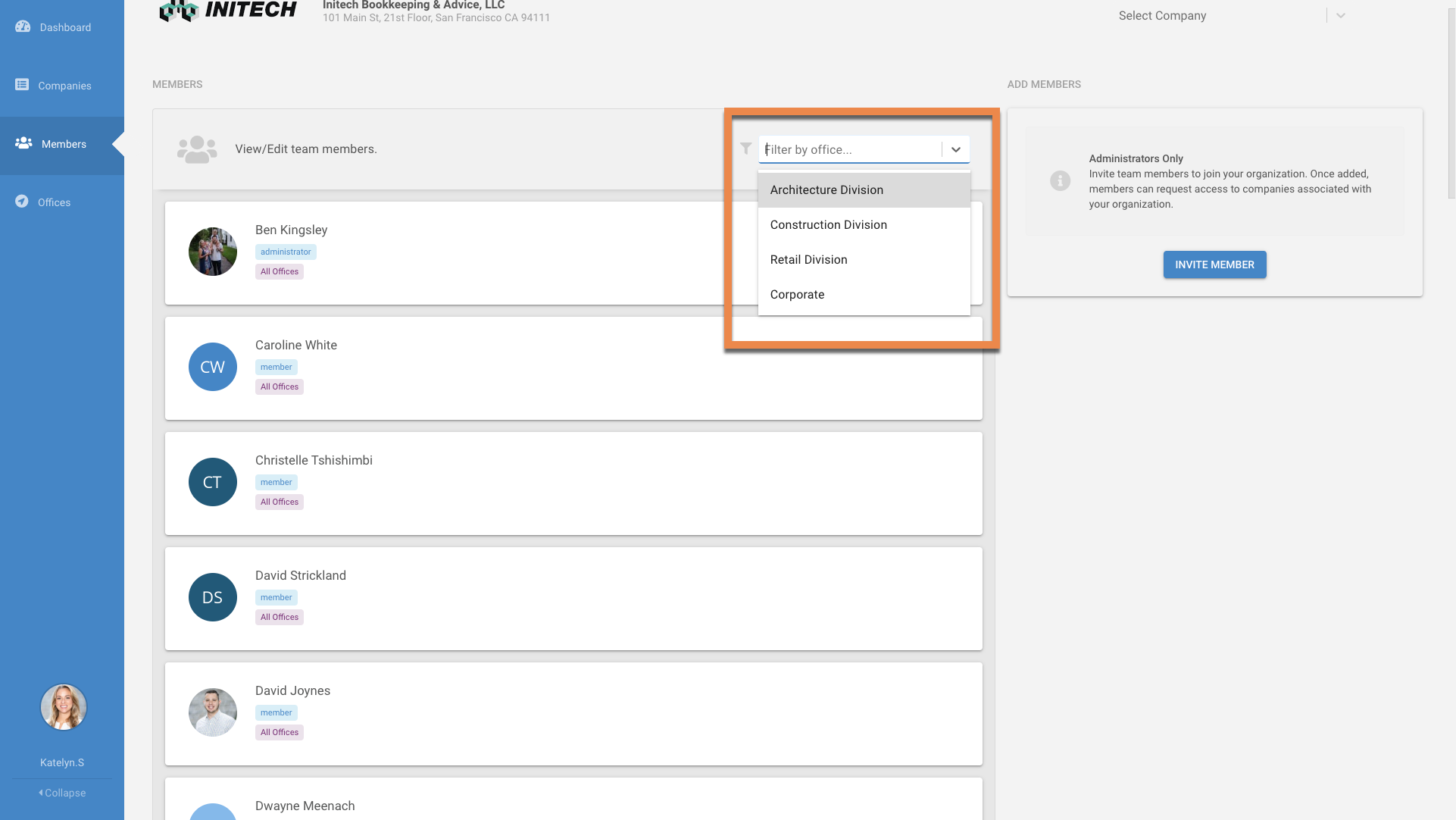 Managing company visibility
Assigning users to Offices can help manage which companies they can view in your firm's OnPay account. In the example below, Sally H is an OnPay user at Initech who has been assigned to the "Retail Division" office. When Sally logs in to OnPay she will only be able to view and manage companies associated with her assigned division.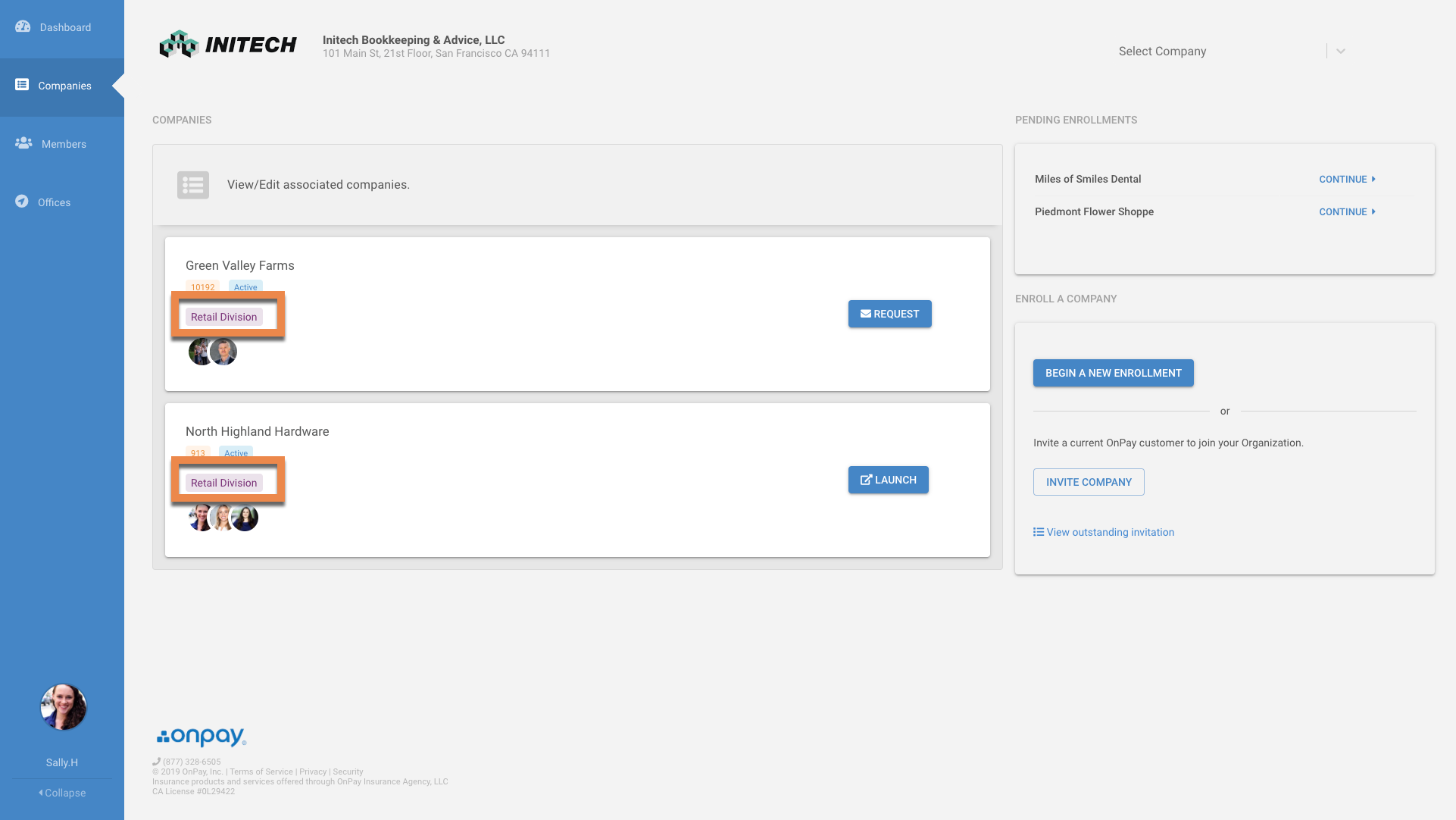 v6.0 ps