With OnPay, you can give employees and contractors the ability to log in and see their pay stubs and year-end forms, request time off, and more. To do this, they will need an OnPay account.
In most cases, an employee who completes self-onboarding will already have created their OnPay login. However, if employees were manually added by the employer, then they may need to be invited to create their account(s).
To see if someone in your team has access and invite them to create an OnPay account, follow these steps:
1. Select an employee profile from "My Team".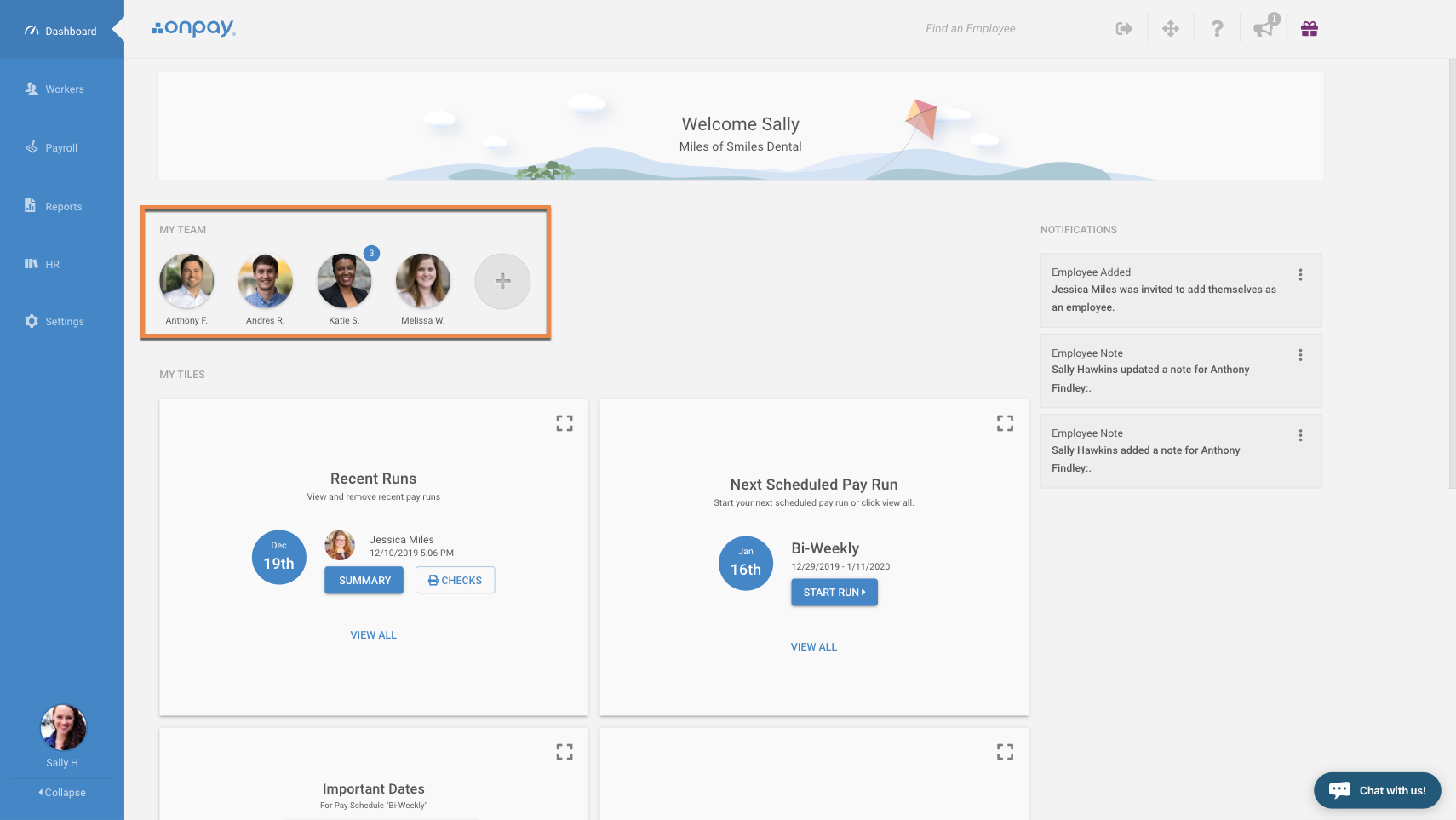 2. Under the "Personal" > "Basic" tab of their profile, look under their email address. If they do not have an OnPay login yet, click the link to "Invite Employee".
(If they already have an OnPay account, you will see a "Revoke Access" button.)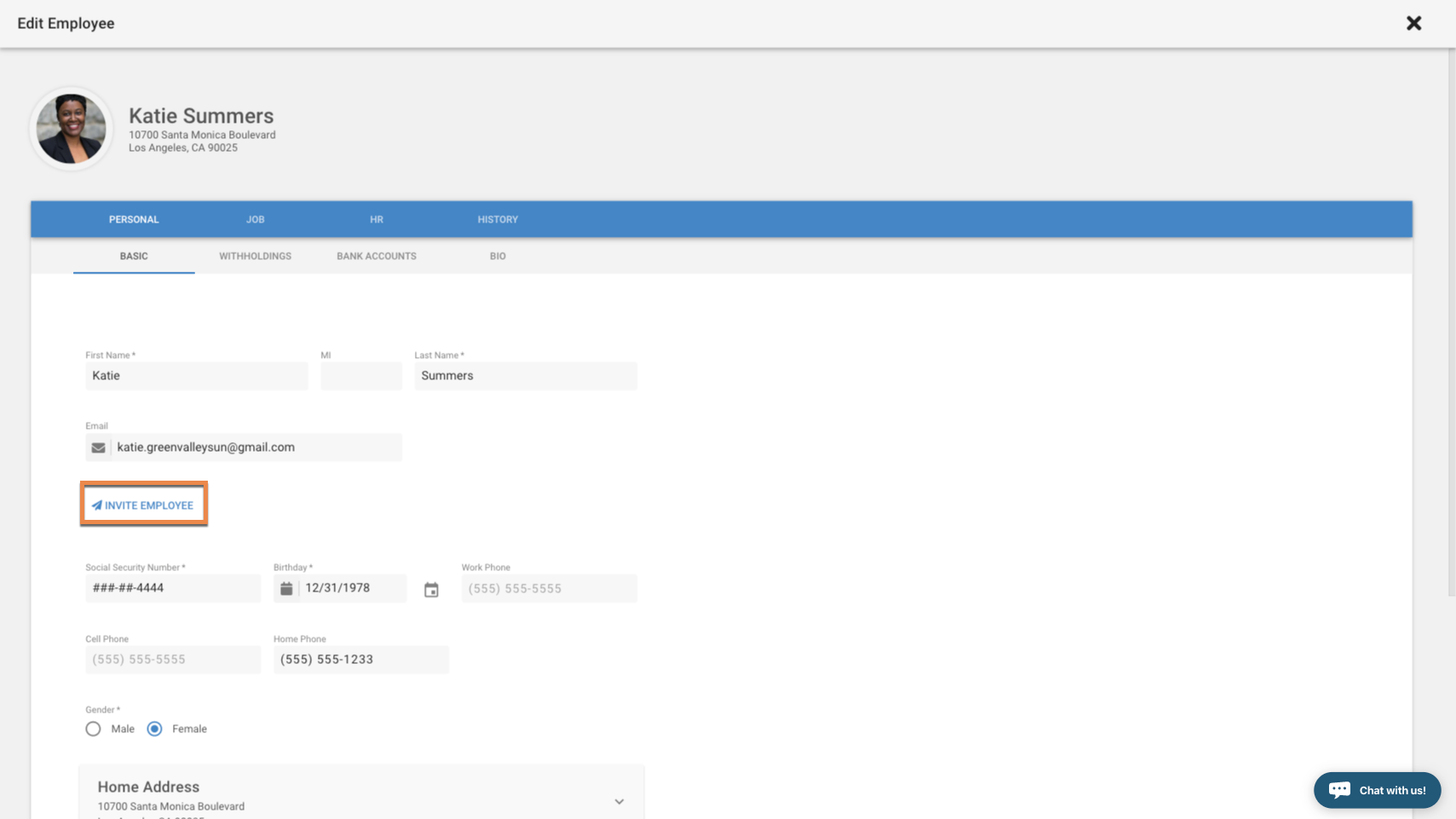 3. The employee will receive an email to create their login.
v6.0