Woo-hoo! No need to run payroll early!
Typically, Veterans Day falls on a weekday, which usually means needing to run payroll early to compensate for this federal banking holiday. However, this year, November 11th falls on a Saturday, and will have no effect on payroll processing and deposit schedules.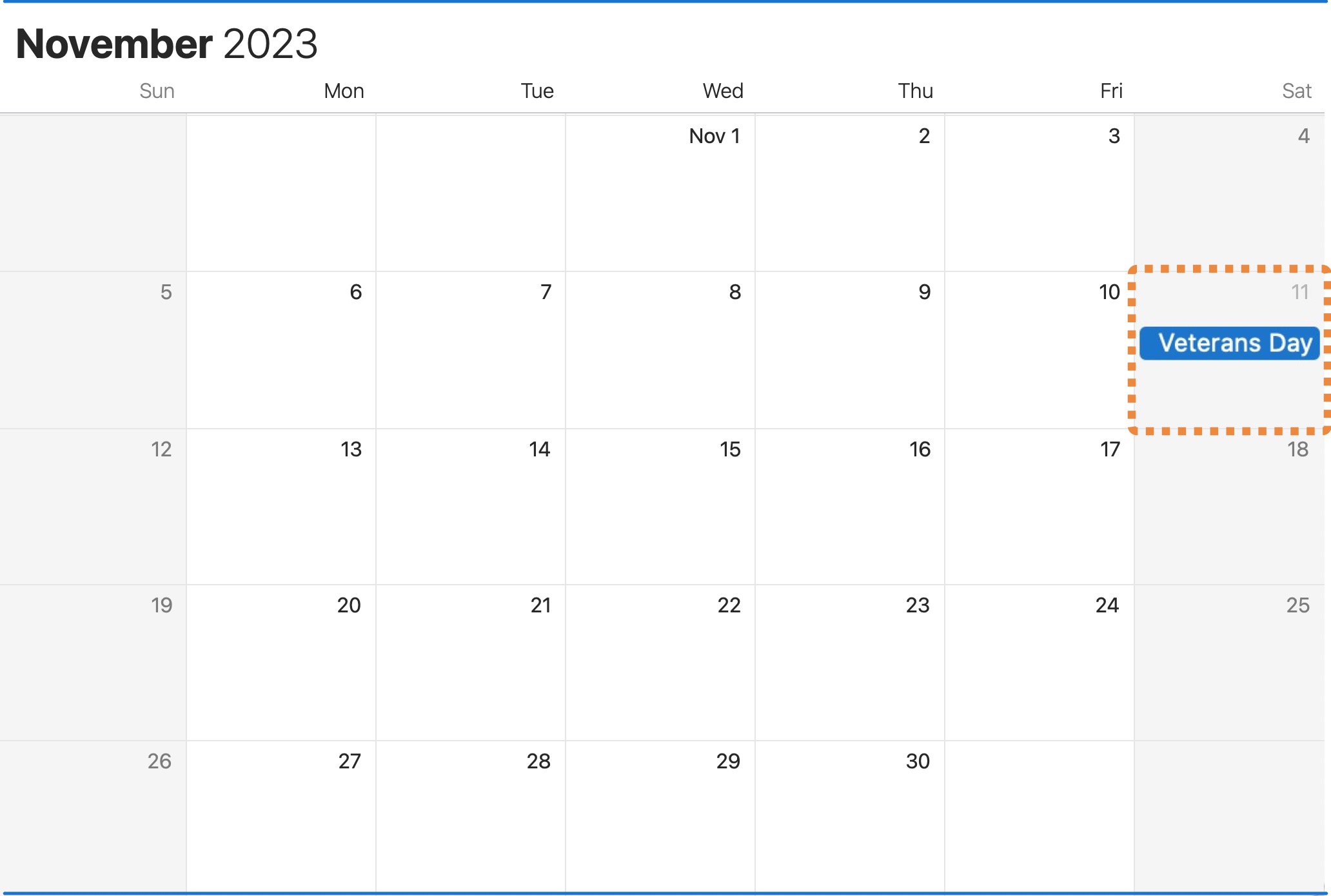 If you have any questions about processing your payroll around this holiday, please contact us at 877-328-6505 or hello@onpay.com.
v6.23