The Employee Directory includes an employee roster with contact information and biographical facts that are visible to all your employees.
To access the directory, click on the HR tab in the left-side navigation, and then select Employee Directory. You and any other employee have access to this.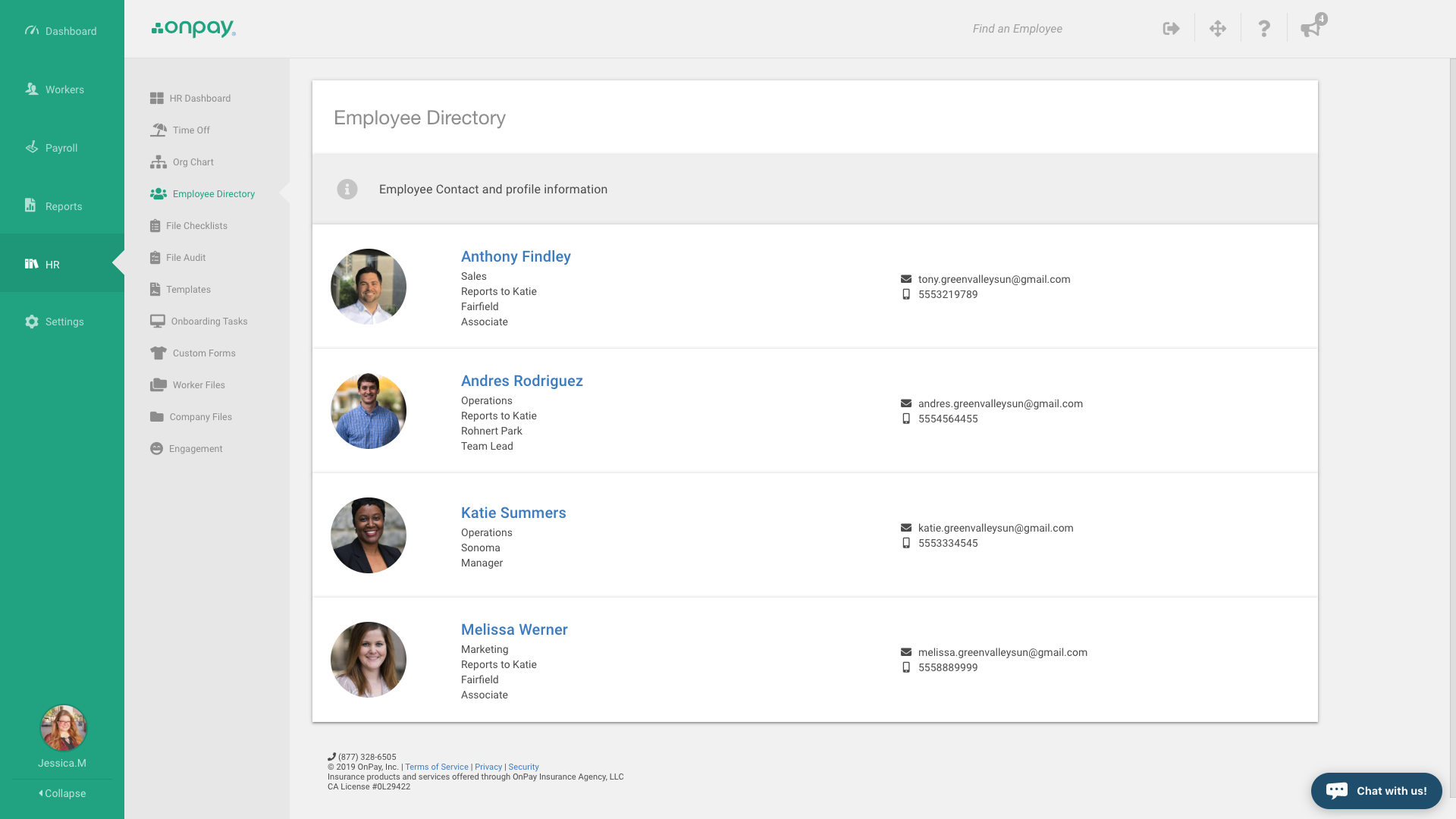 Once the directory is open, employees' names, photographs, and contact information will be visible and quickly scannable. Click on an employee to view additional biographical information and fun facts.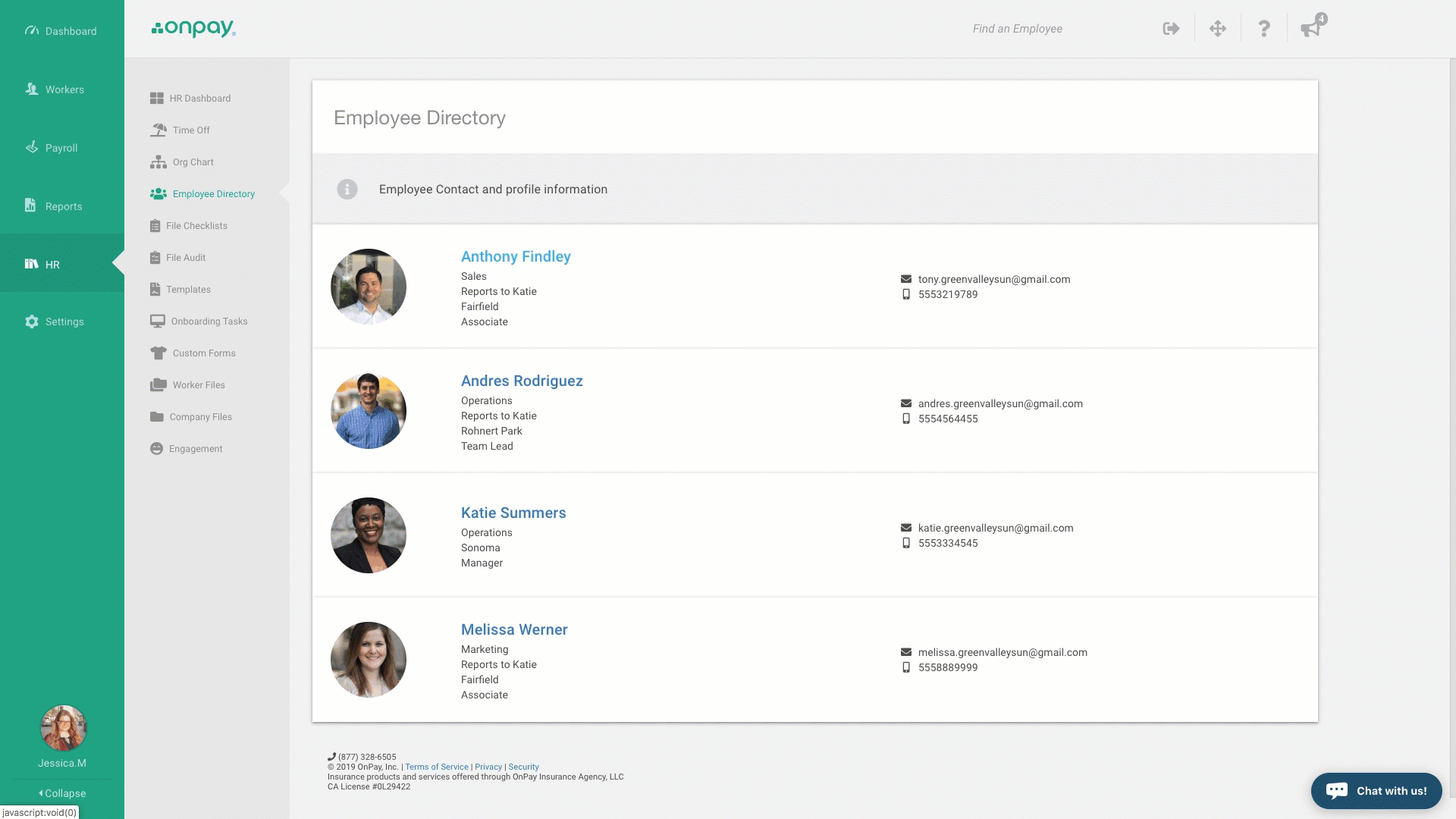 OnPay admins are able to see information from any custom fields you set up (like an employee's favorite snack or t-shirt size), as well as any other compliance-related personnel items that are added to the profile. Please note that admins cannot make changes to employee information or review any employee files within the Employee Directory.
To access employee profiles, enter the employee's name in the search bar at the top of any page. Or click on the Workers tab in the left-side navigation.
Employees may individually choose to withhold their photographs or any personal information from the public directory.