The Employee Directory isn't just an employee roster with contact information, it also gives you a chance to read employee bios and learn fun facts about them. Employees may individually choose to withhold their photographs or any personal information from the public directory. By default, everyone in the company can access this directory, but you can hide it from employees if you need to in Company Preferences.
What we'll cover
Getting started
In the HR menu, click Employee Directory.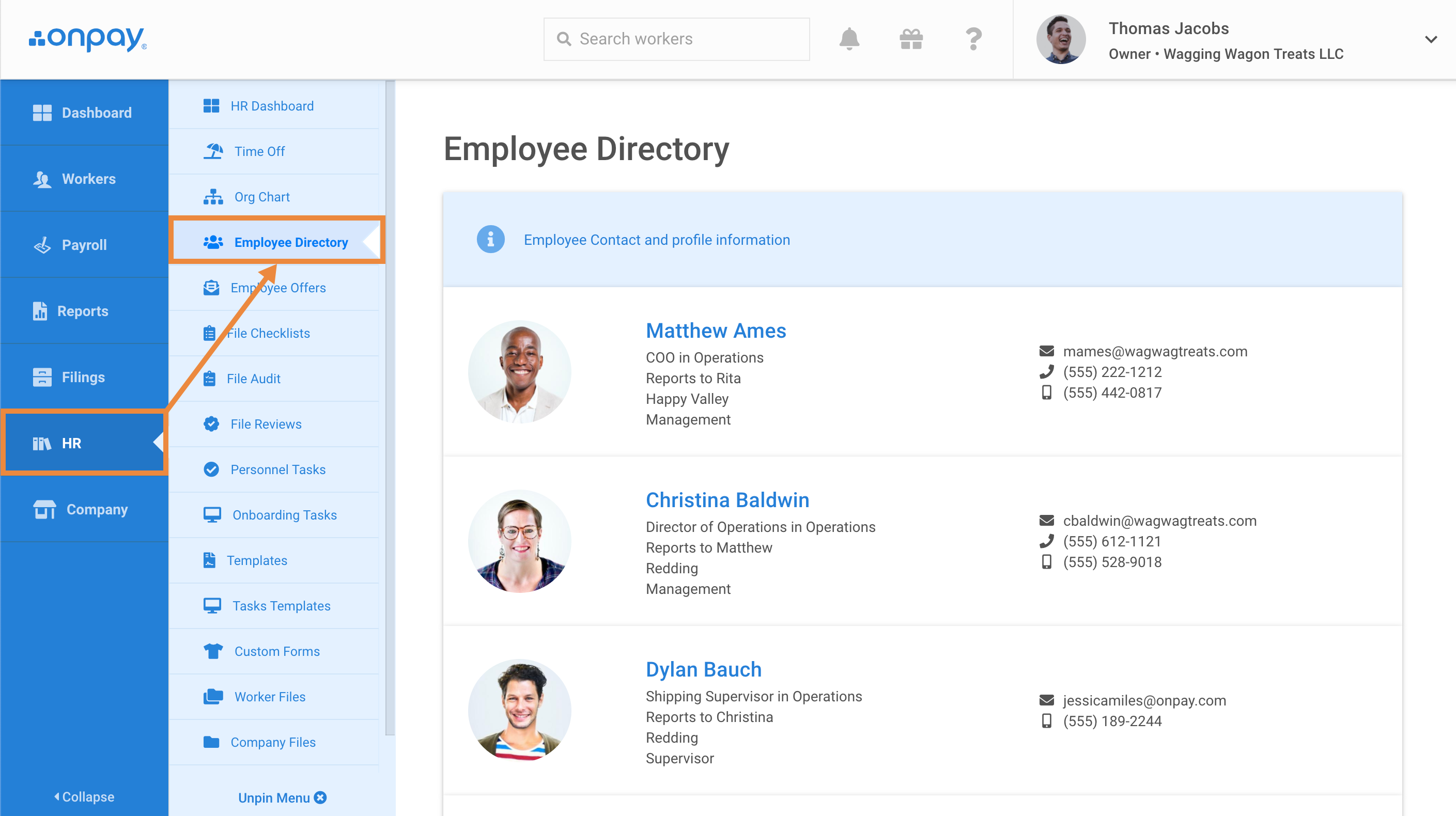 Once the directory is open, employees' names, photographs, and contact information will be visible and quickly scannable. Click on an employee to view additional biographical information and fun facts.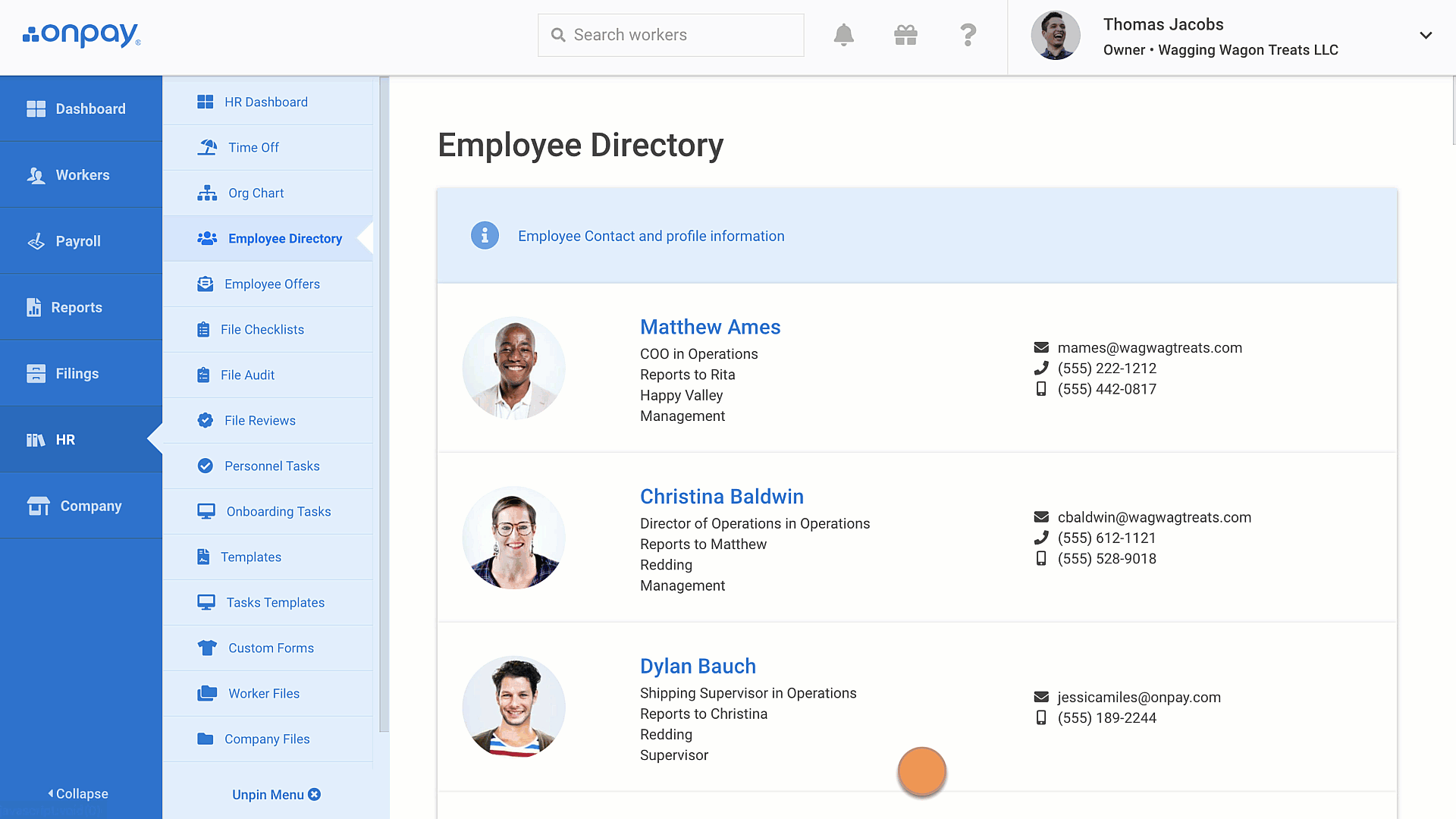 Bio and fun facts
The employee can enter their bio and fun facts in their OnPay dashboard. The fun fact questions can be configured at any time by an OnPay administrator.
Adding new fun facts
In the HR menu, click Engagement.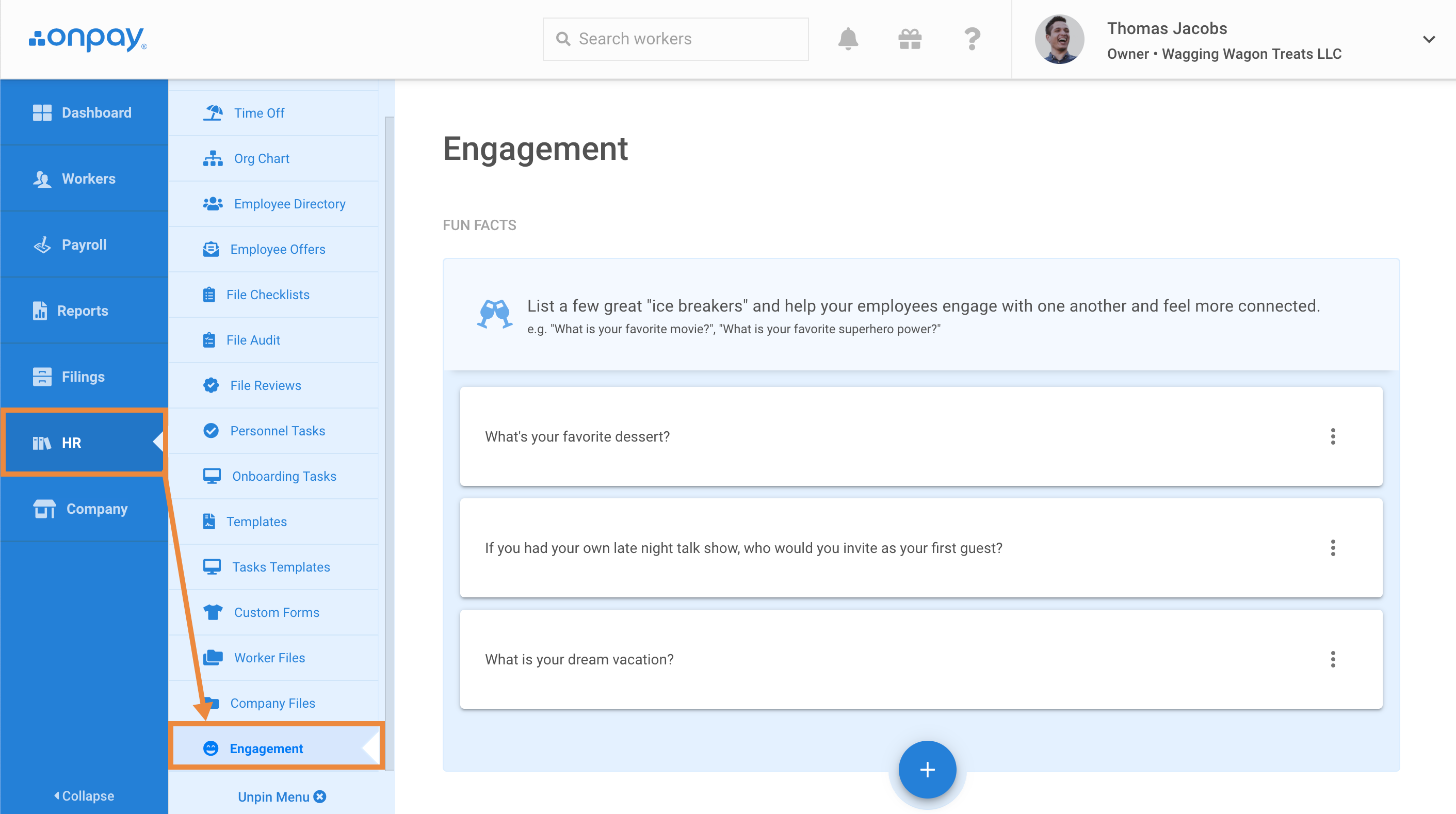 Add new fun fact questions with the blue +.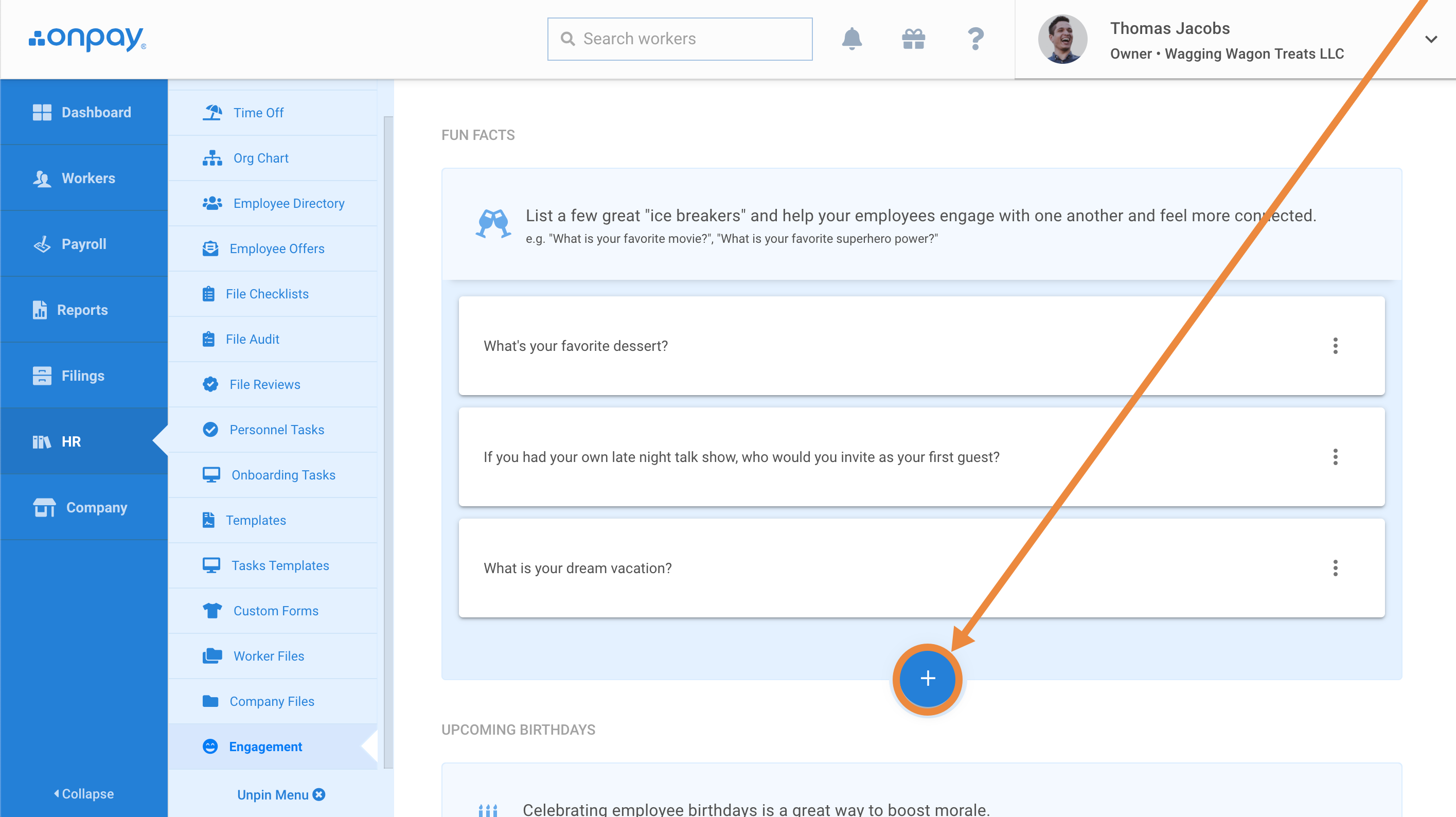 Viewing birthdays and work anniversaries
It's nice to be remembered on your birthday. Check up on everybody's birthdays by scrolling down through this list of upcoming birthdays.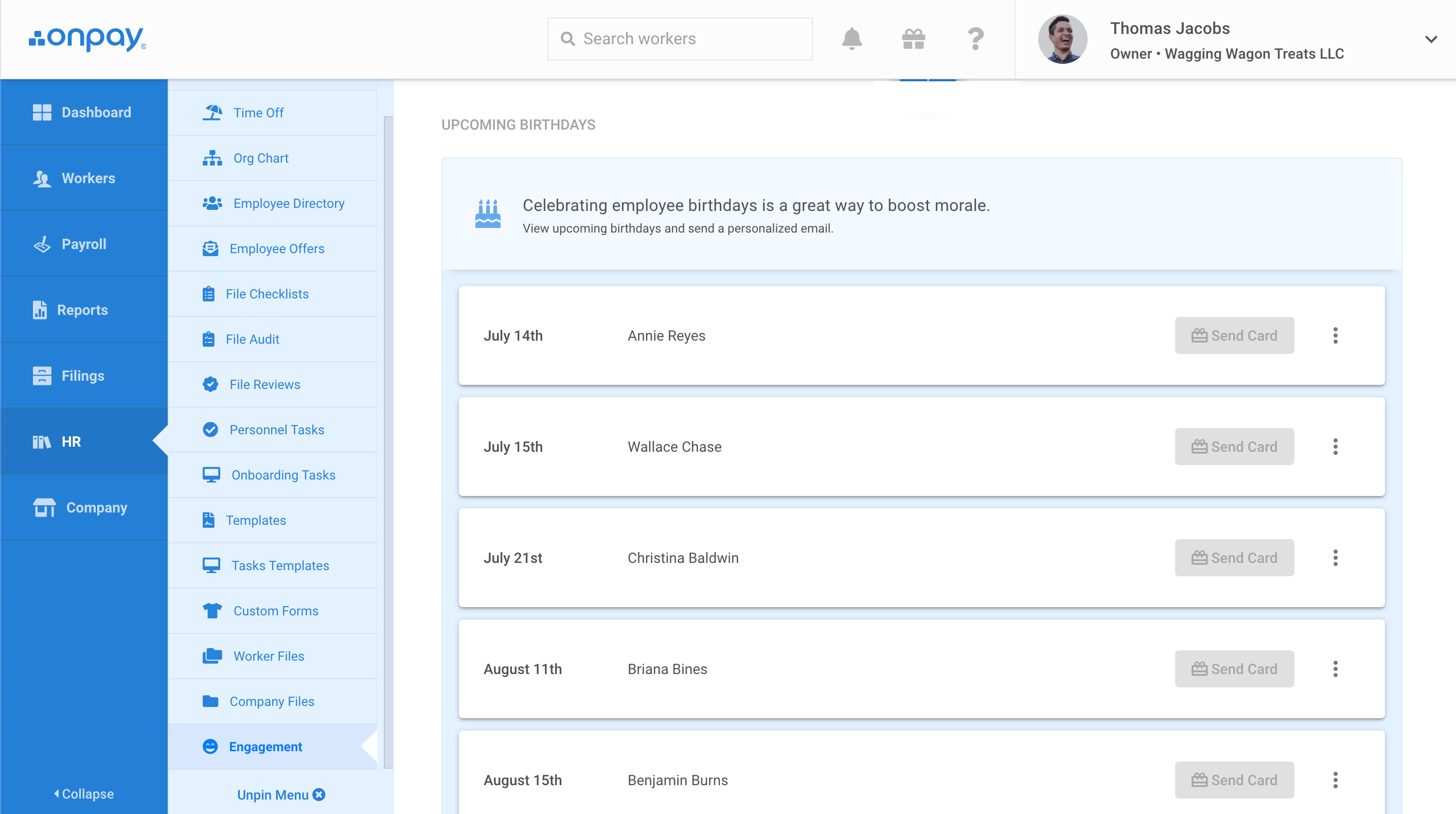 You can see upcoming work anniversaries, too.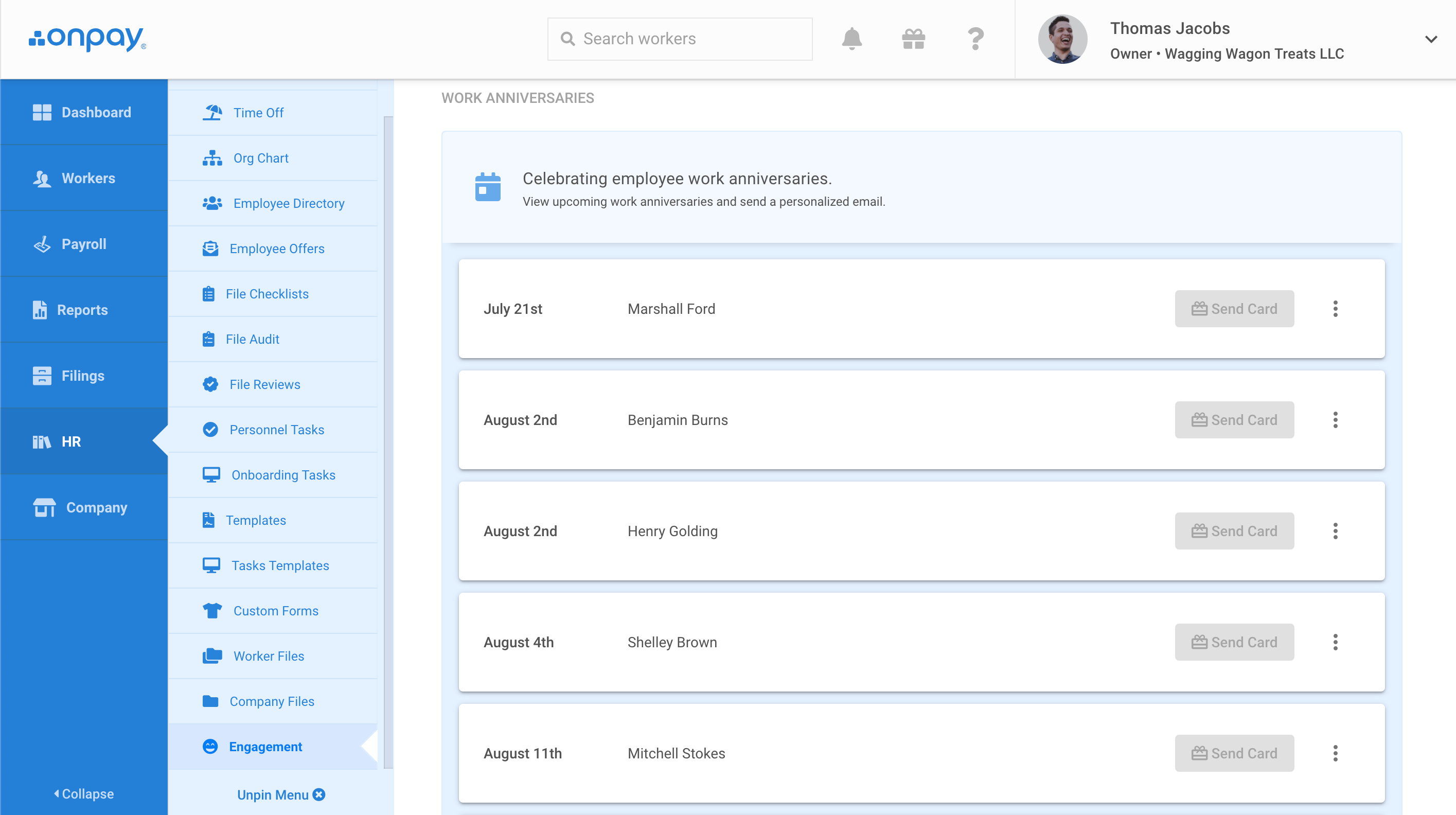 Adding custom forms
In the HR menu, click Custom Forms.

To make your own, click Create New Form.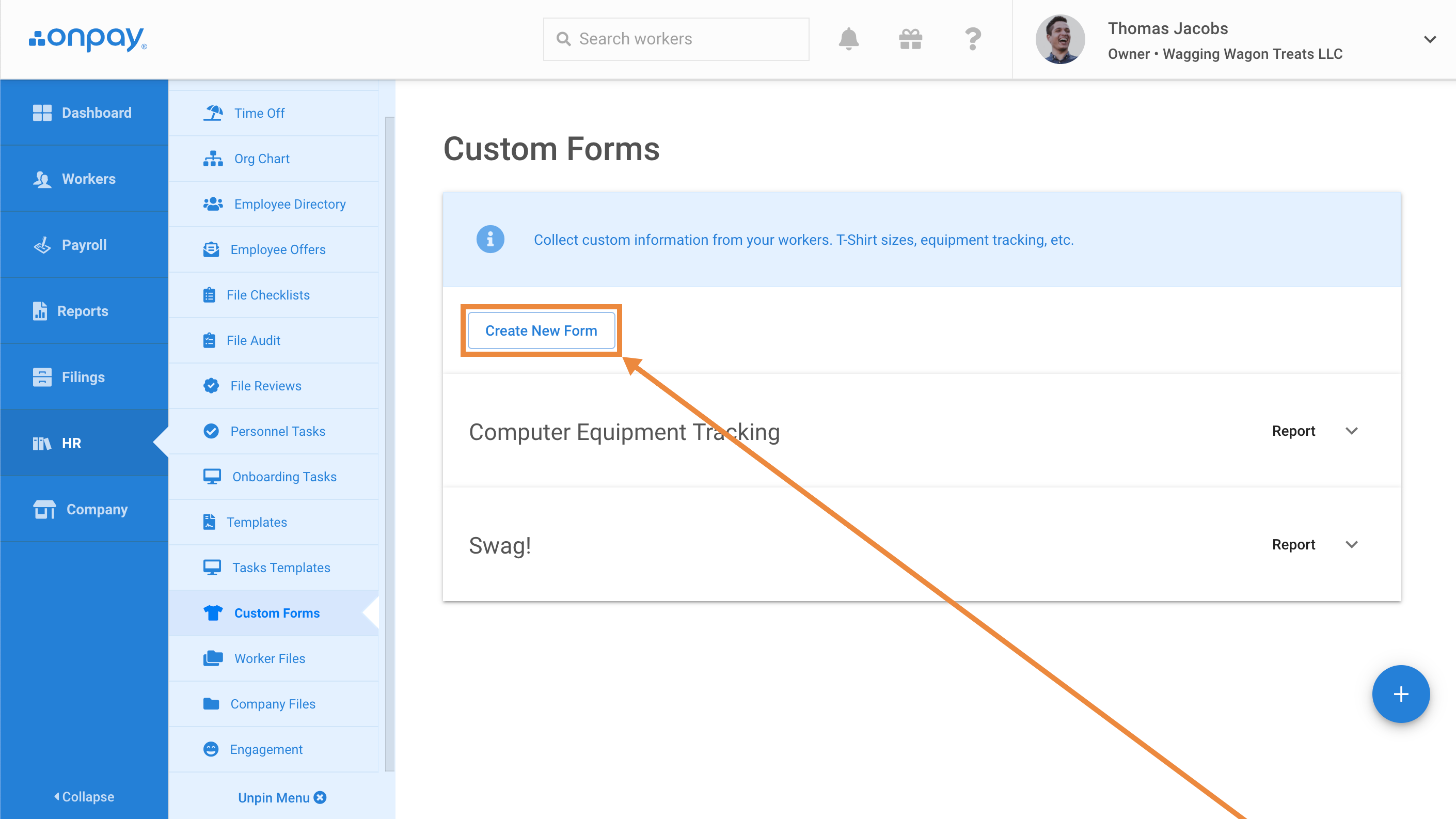 Give this form a name and description, and decide who can see it. Then add fields to this form for tracking things like shirt size, or equipment checkout.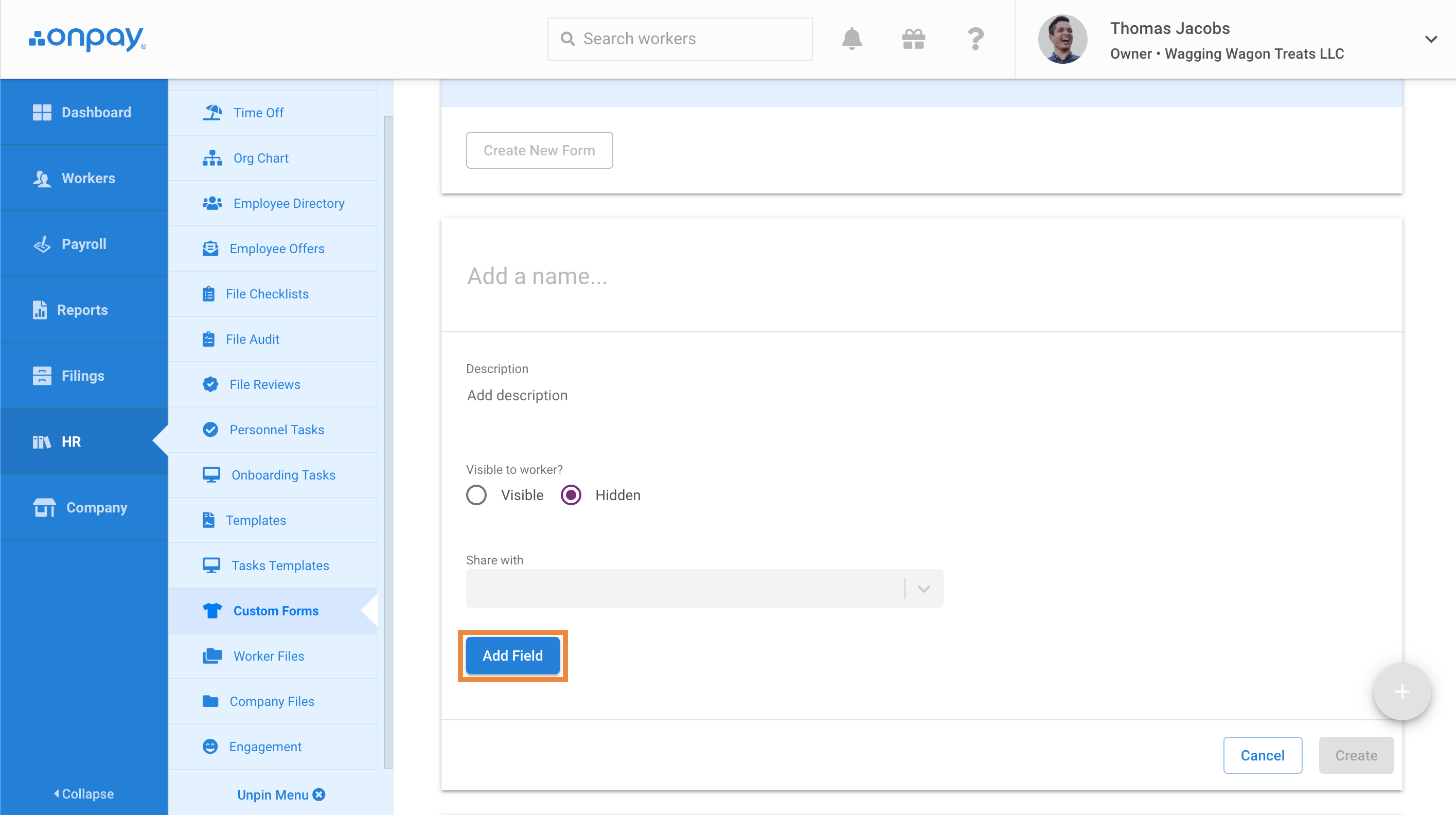 Add as many fields as this form needs. Drag and drop to rearrange.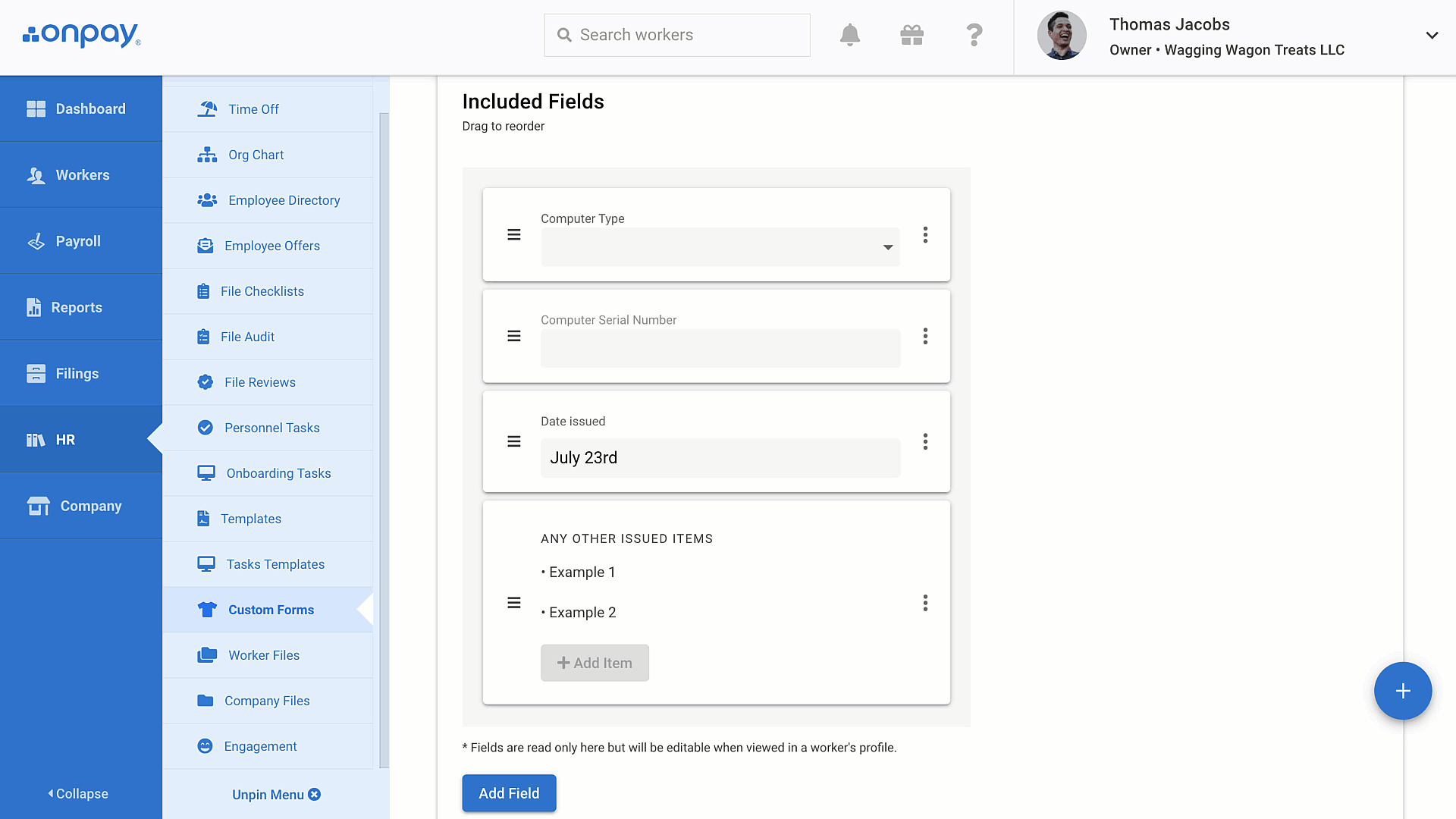 Note: OnPay administrators are able to see information from any custom forms you set up (like an employee's favorite snack or t-shirt size), as well as any other compliance-related personnel items that are added to the profile. Please note that administrators cannot make changes to employee information or review any employee files within the Employee Directory. You can also hide the directory from employees.
v6.0 ps