With our automated Org Chart, you can see and adjust the hierarchy of your company in OnPay.
What we'll cover
What's an Org C
hart?
The Organization Chart shows the structure of a company, and can be especially helpful for new employees who are still learning who everyone is, what they all do, and how you all connect. It's all based on supervisors.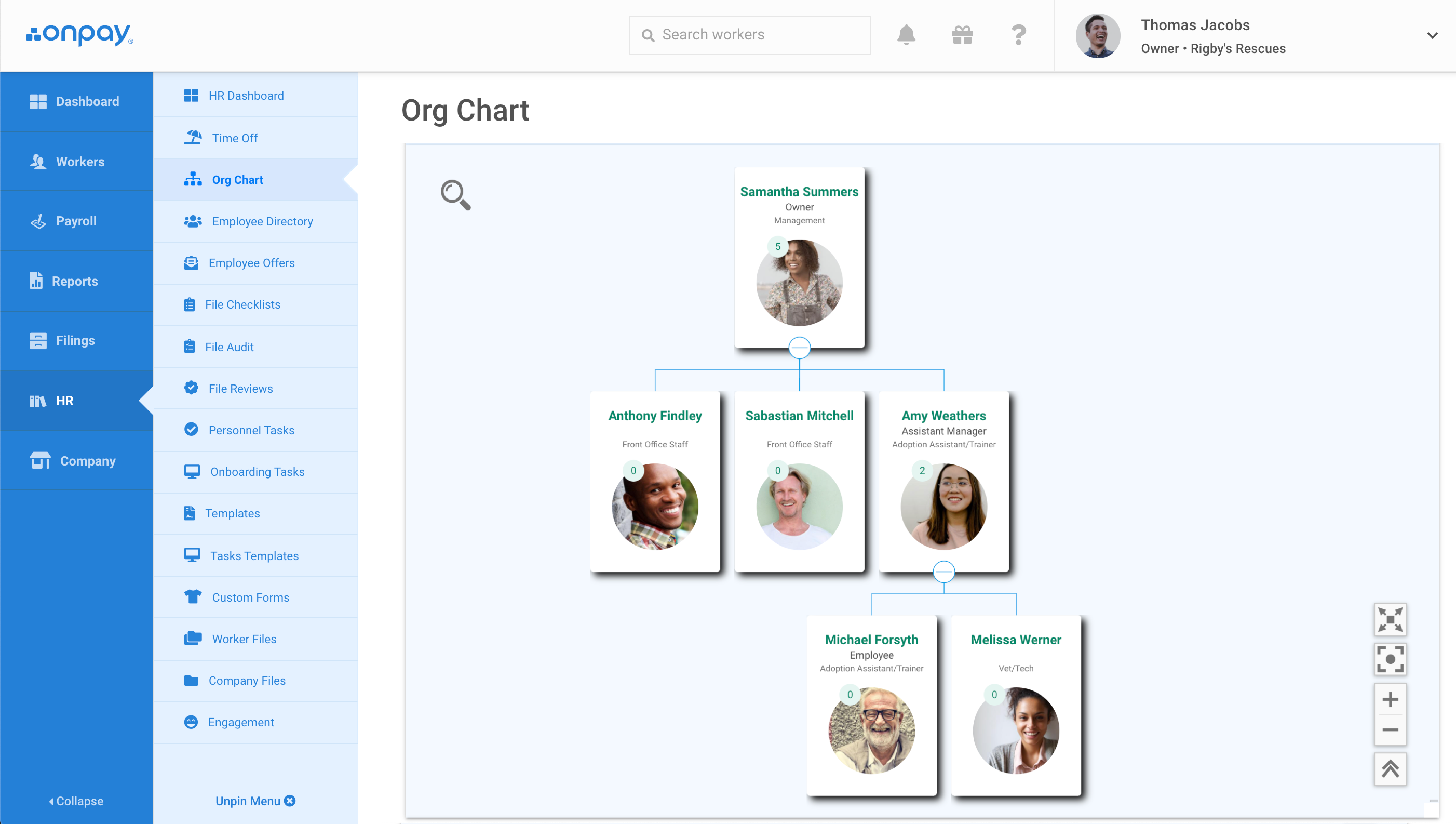 You can zoom, drag, center, and even change the layout of your chart.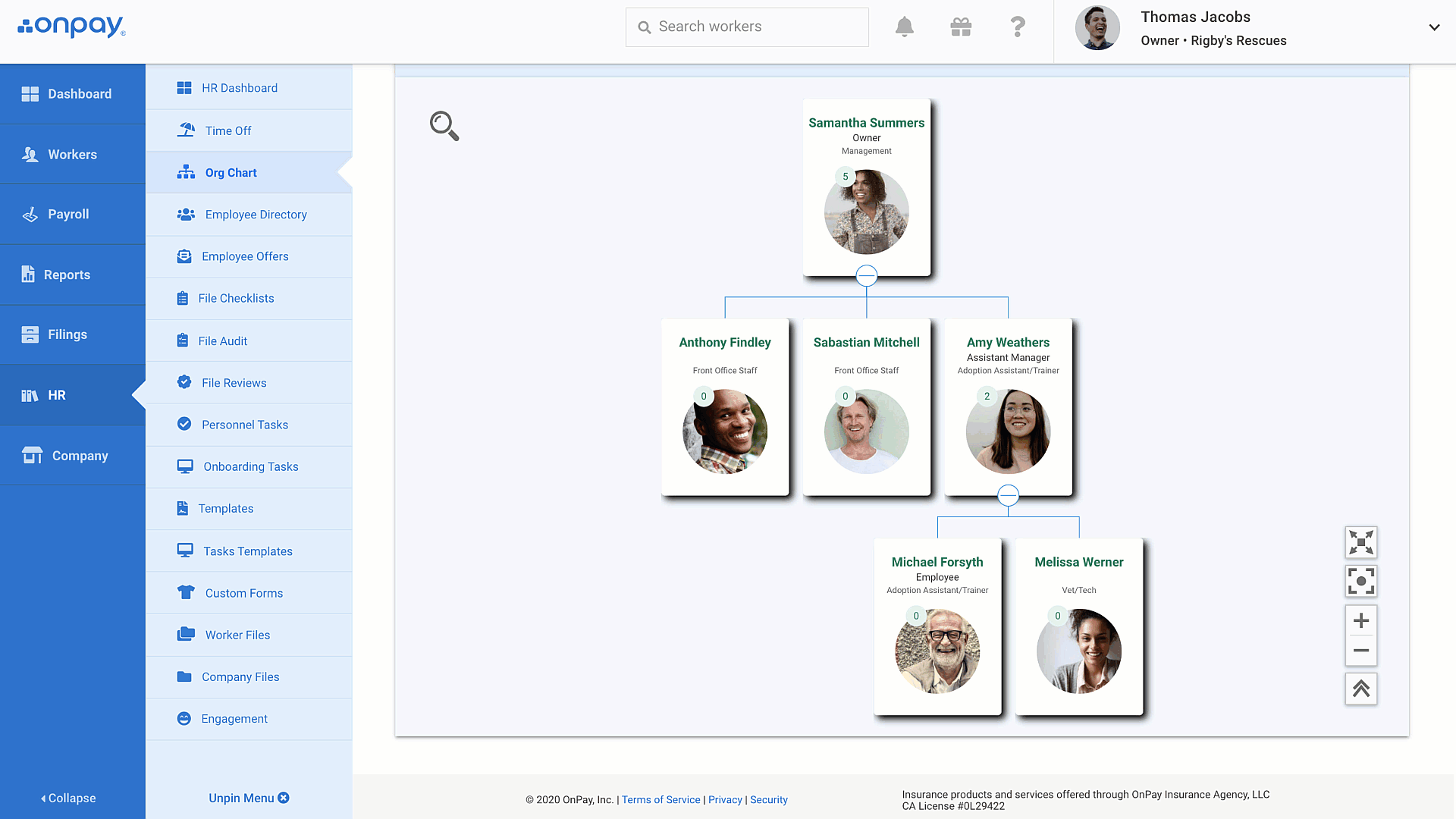 How it works
It's built automatically based on the "Supervisor" field in each employee profile under Job. In the example below, Anthony will appear in the chart right below whoever you select here.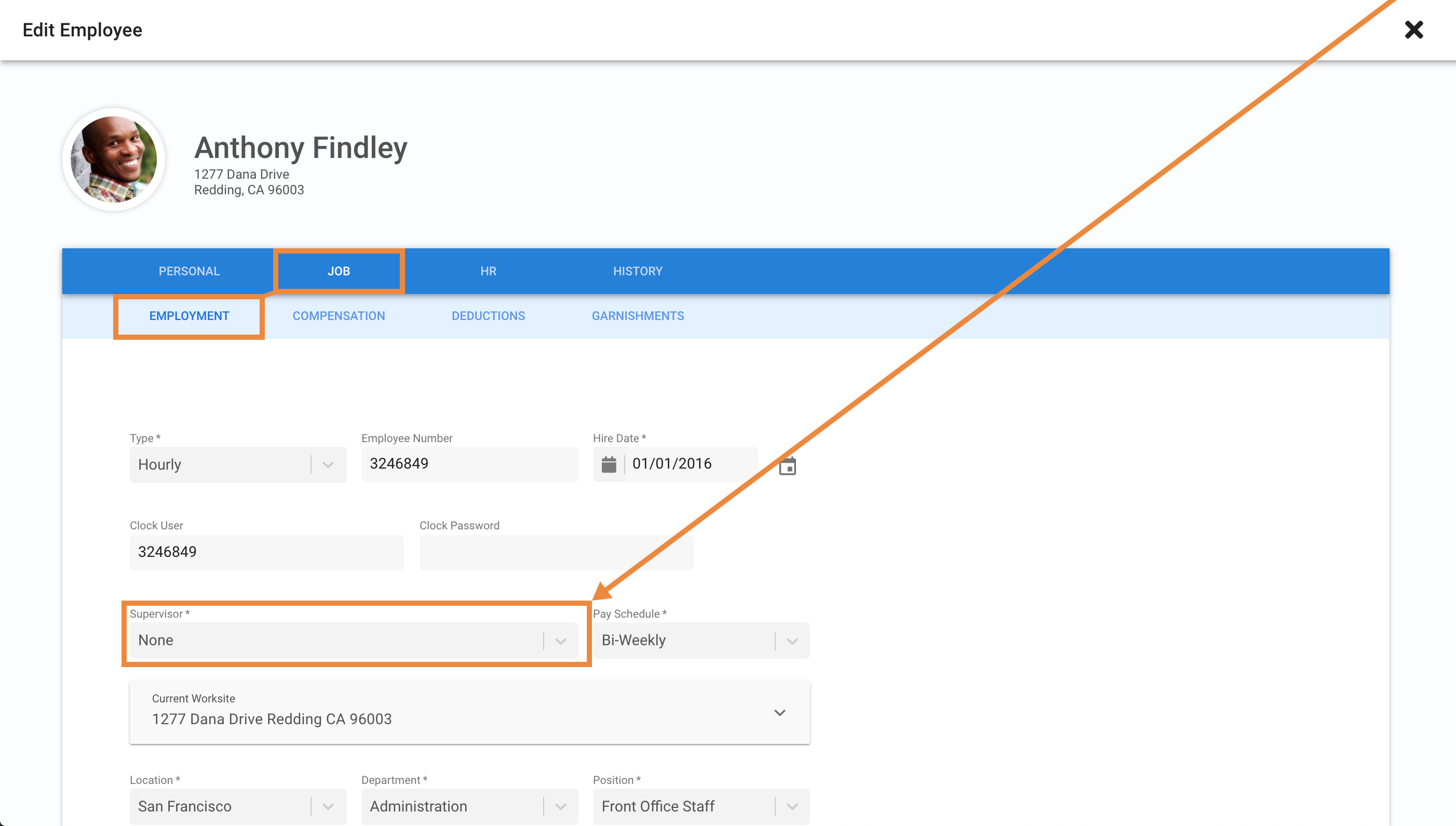 For instance, if Amy Weathers is named as the supervisor in the profiles of both Michael Forsyth and Melissa Webber, then both will appear connected to Amy in the chart.

Without any supervisors, your chart can look pretty flat.

While you can always assign a supervisor in their profiles, you can also assign them right in the Org Chart.
Assigning a supervisor
In the Org Chart, supervisors are assigned either by dragging an employee over to the supervisor they report to, or by clicking the employee and selecting from the menu. Click Assign to confirm this change.
Changes made here will also be made to the employee profile.
v6.0 ps