The default option for syncing OnPay payroll data to your accounting software integrations map wage expenses by department. Some employers and accountants prefer to see the wages in their General Ledger by pay type. This article will walk you through how to easily update the system to map by pay type.
To start, navigate to Company > My Company in the main menu to the left.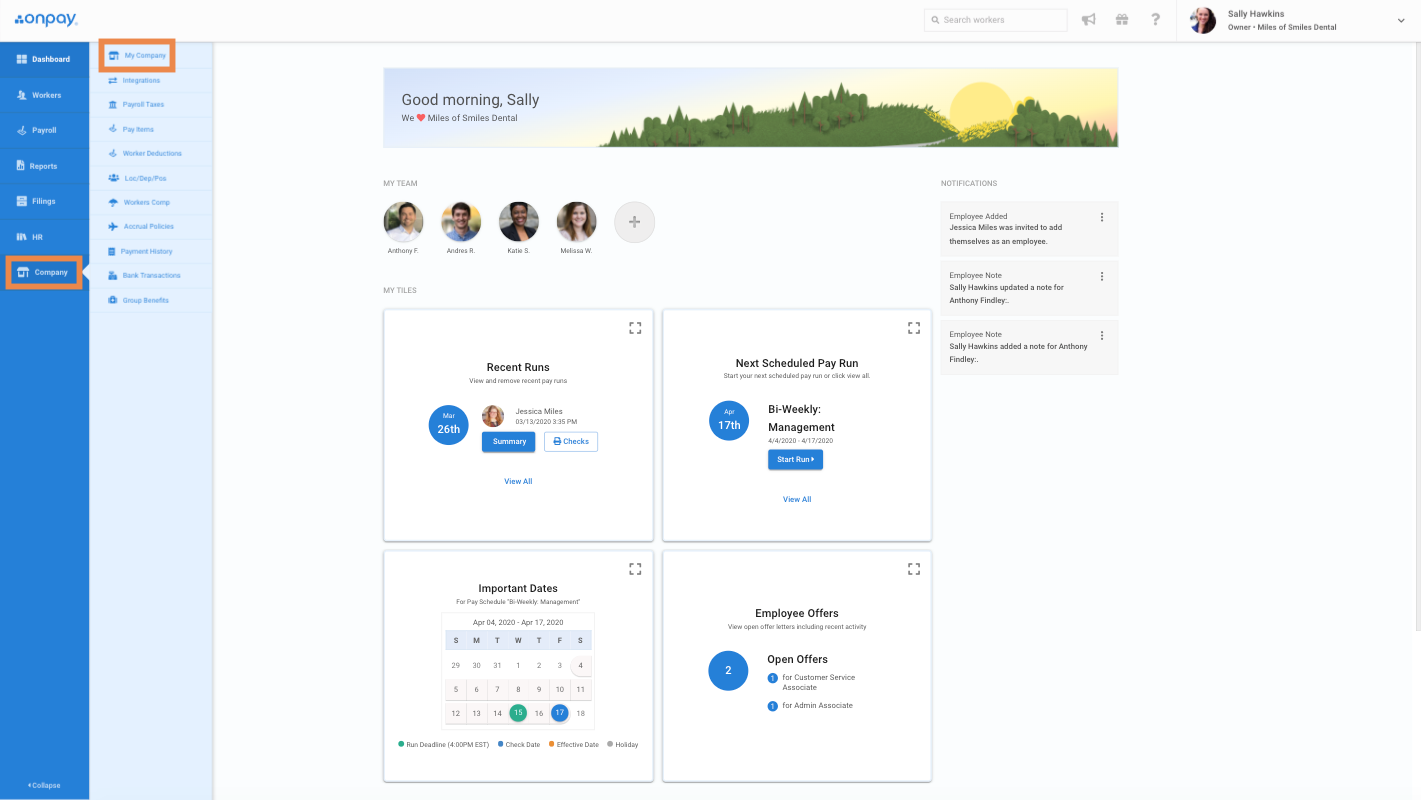 From the My Company screen, scroll down to Company Preferences and click the toggle to expand the section.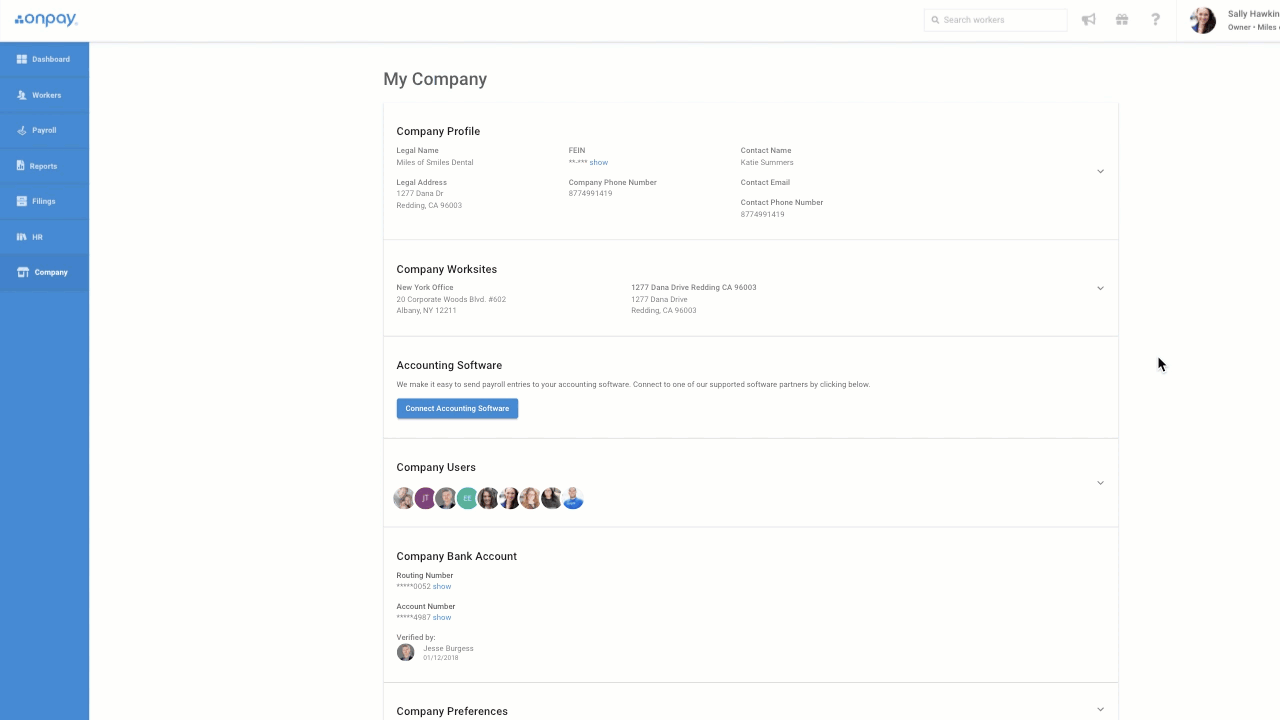 Under Use Pay Types on GL select Yes to turn on this feature.
Note: By default the software allows you to map departments in OnPay to your expense accounts within your connected accounting software. Selecting this option will remove the departments expense mapping and provide you with the ability to map each pay item in OnPay to an expense account.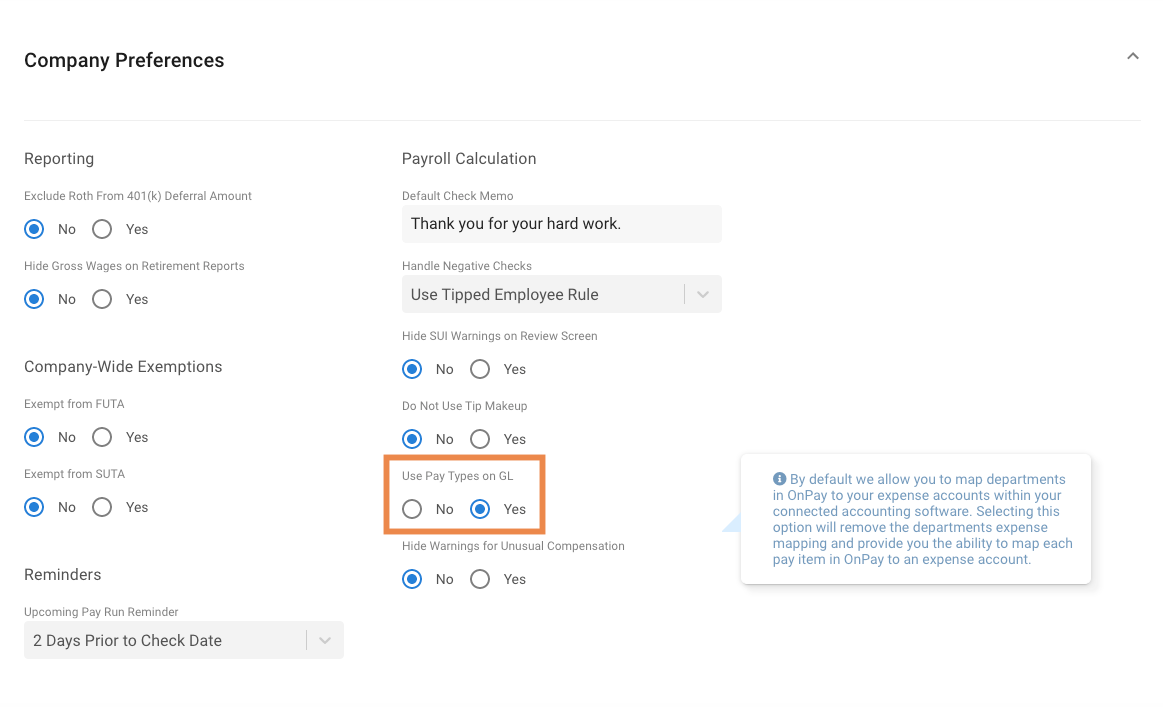 v6.0 ps