In the Company menu, click Payroll Integrations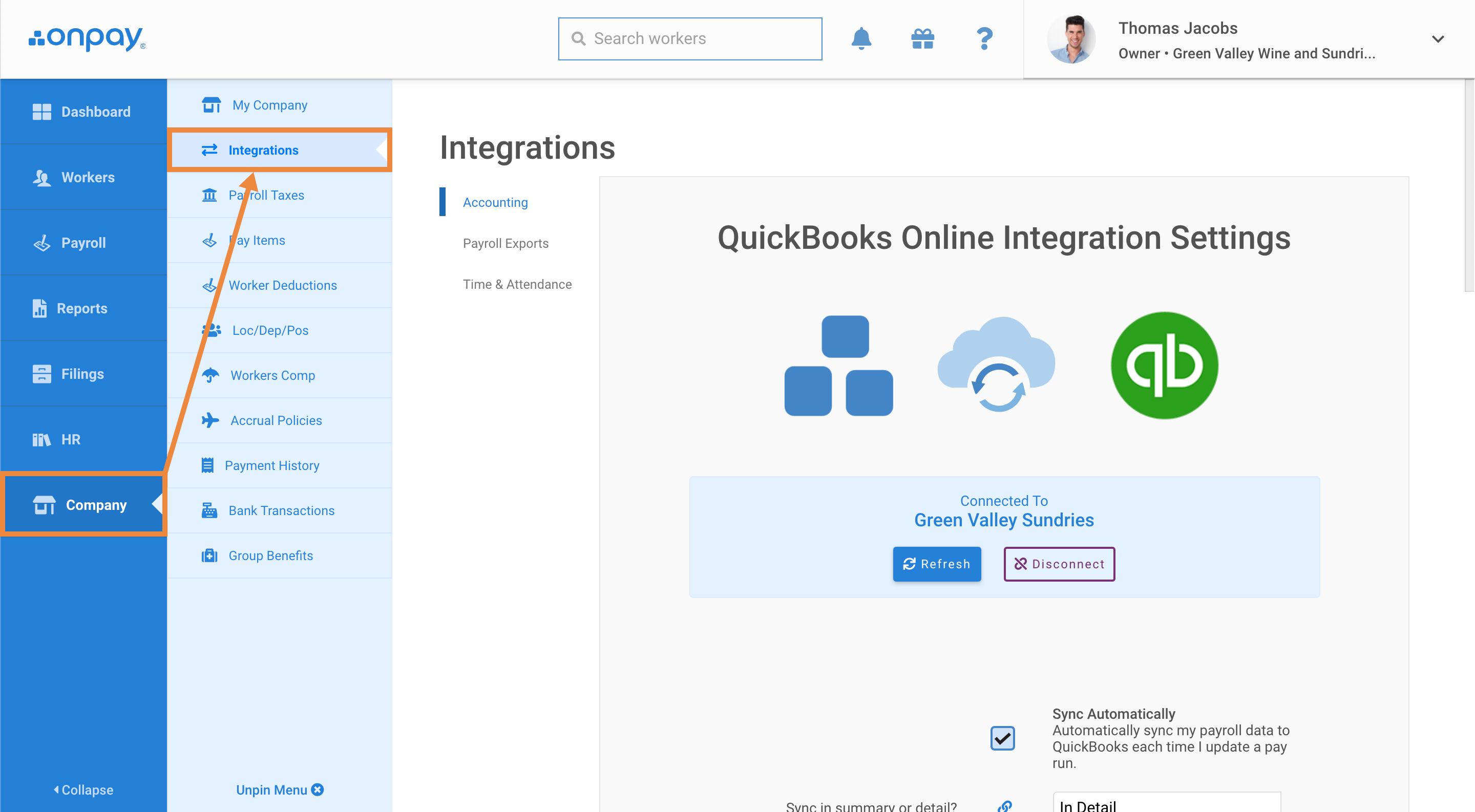 Click Payroll Exports.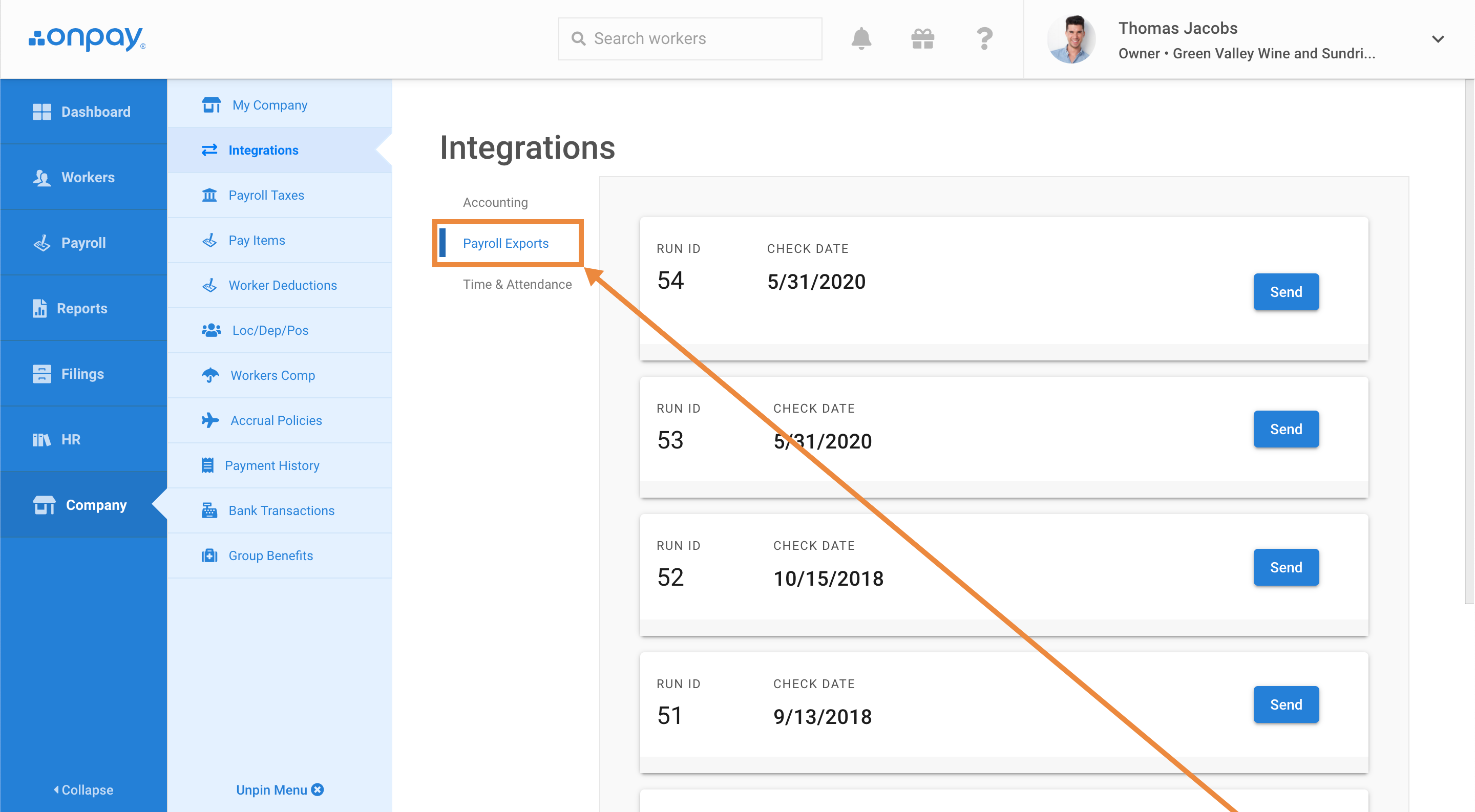 Click Send for the check date you would like to export to QuickBooks Online.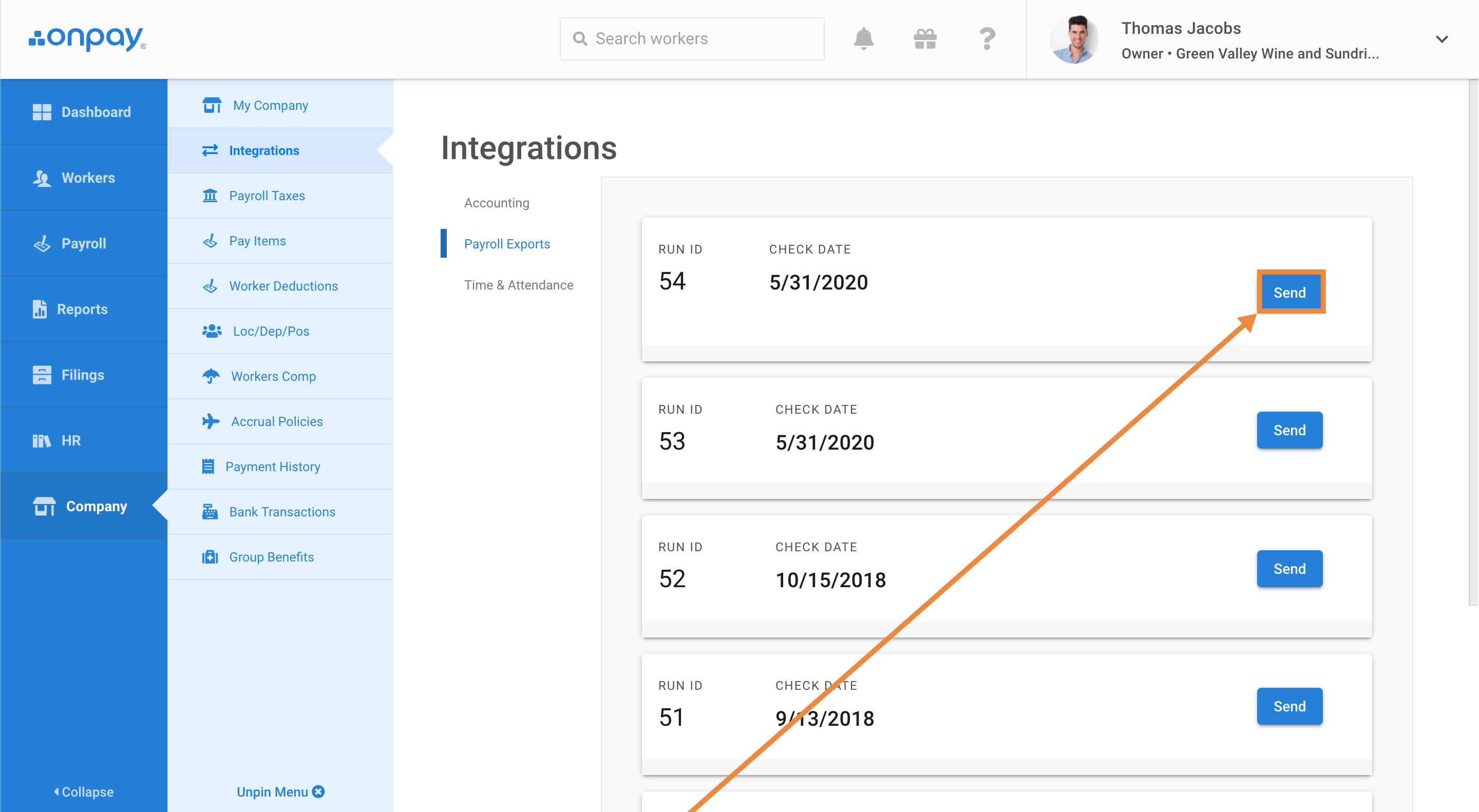 When the data is sent to QuickBooks Online successfully, you will receive a confirmation message from OnPay.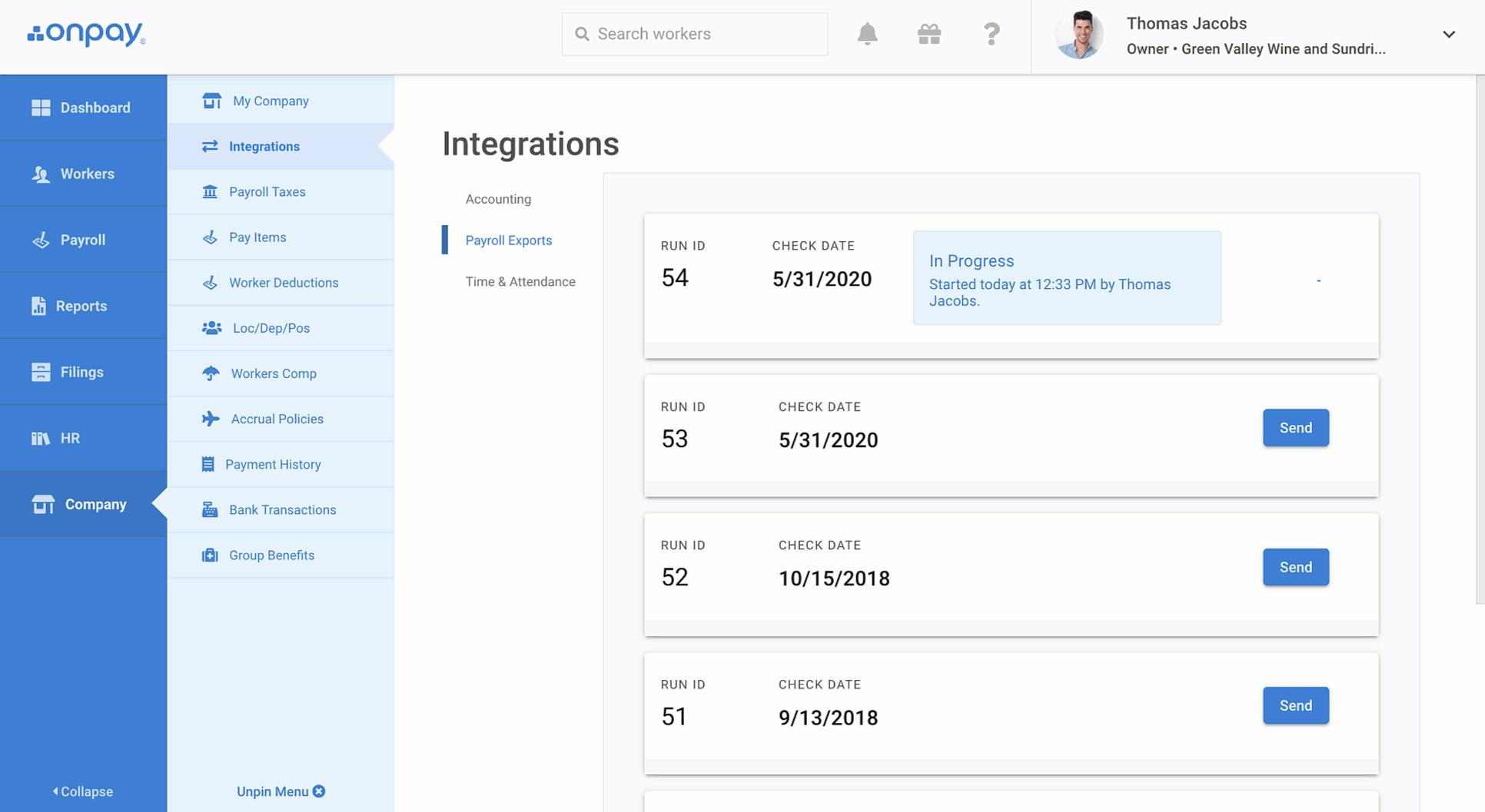 To view your data in QuickBooks, go to the QBO chart of accounts.
v6.0ps