OnPay gives you the ability to edit any pay schedule you have already created. There could be several reasons why you would need to edit your schedule:
You want to change the day you pay payroll
You want to rename the pay schedule
You do not want to process payroll as often
You need to run payroll more often
The pay schedule was set up incorrectly
To edit the pay schedule, navigate to the dashboard and click on the expander on the top right corner of "Next Scheduled Pay Run":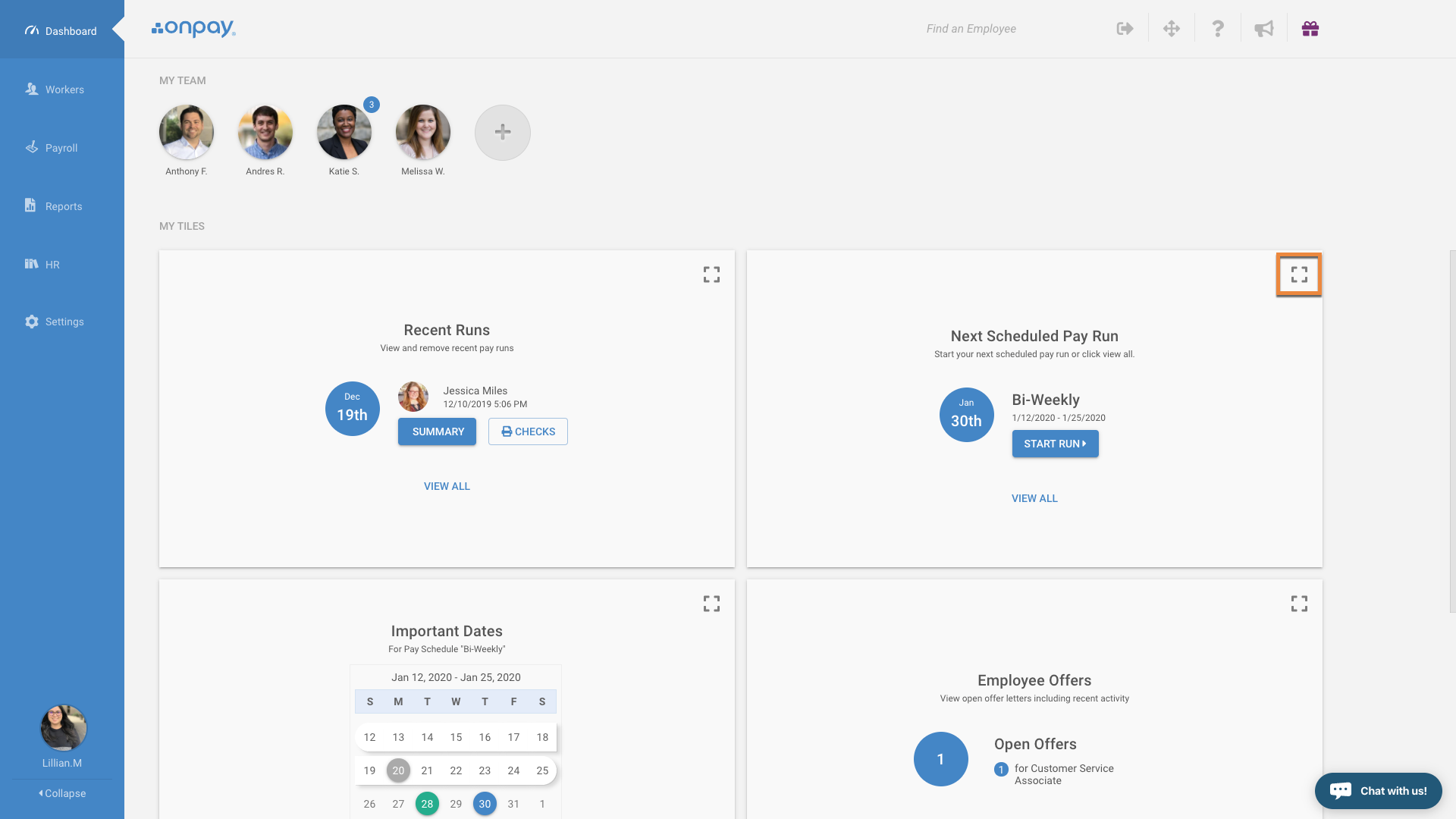 Next, click on the edit icon to the right of the title of the pay schedule you want to edit.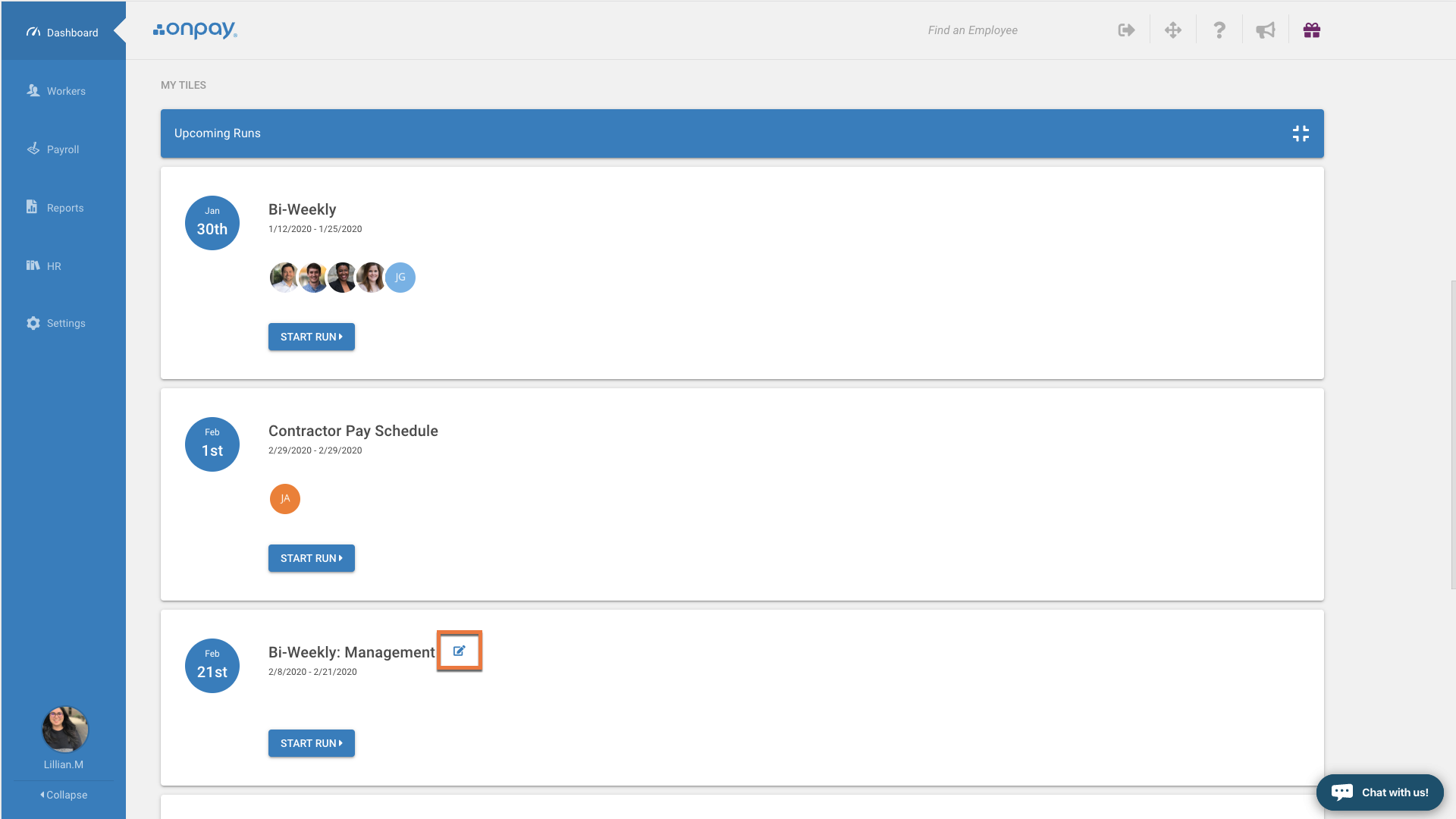 This screen will then open, which allows you to edit the name of the pay schedule: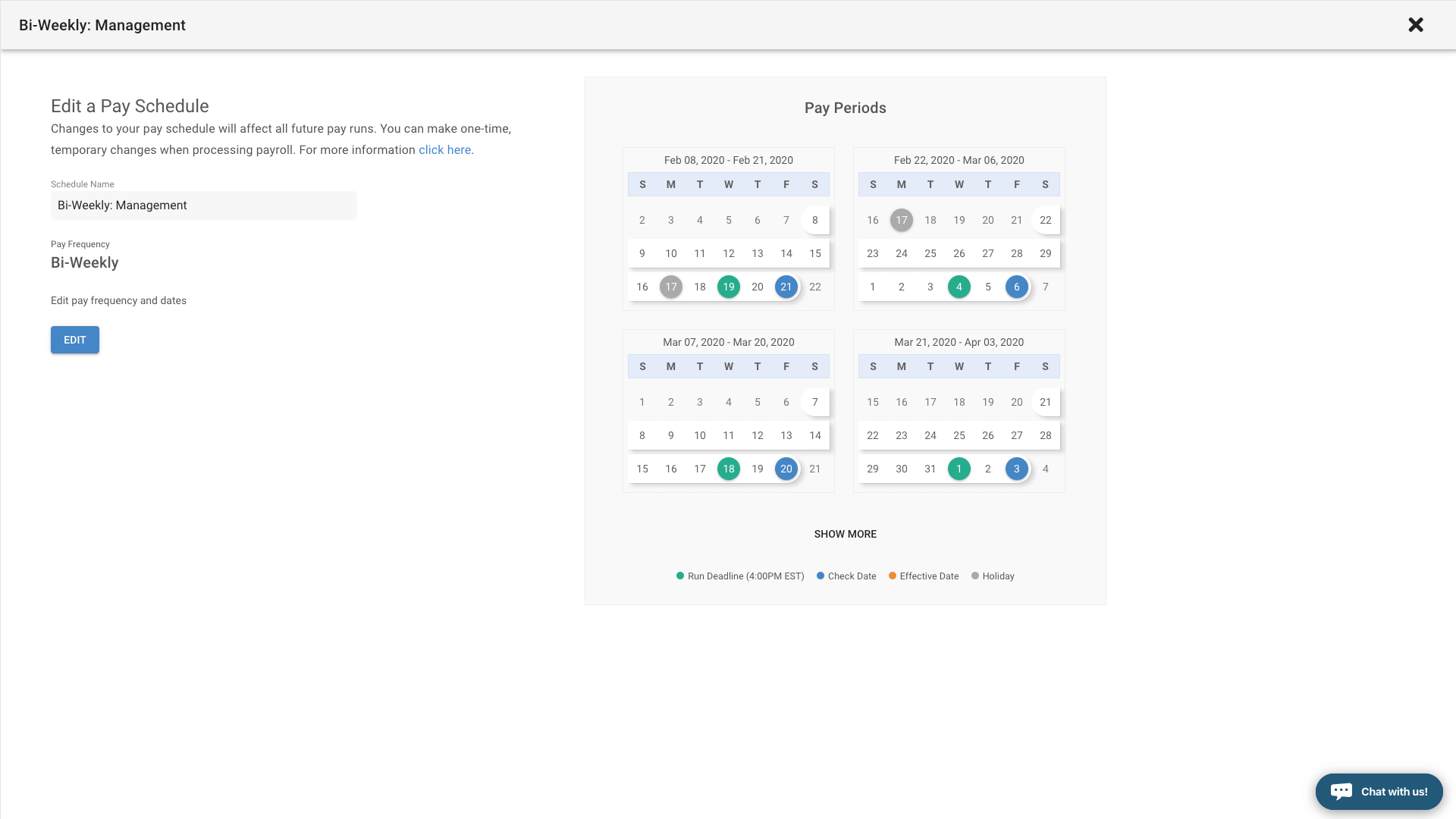 If you want to edit the pay frequency, check date, or start/end date of the pay period, click on the "Edit" button, edit the fields you would like to change, and click "update".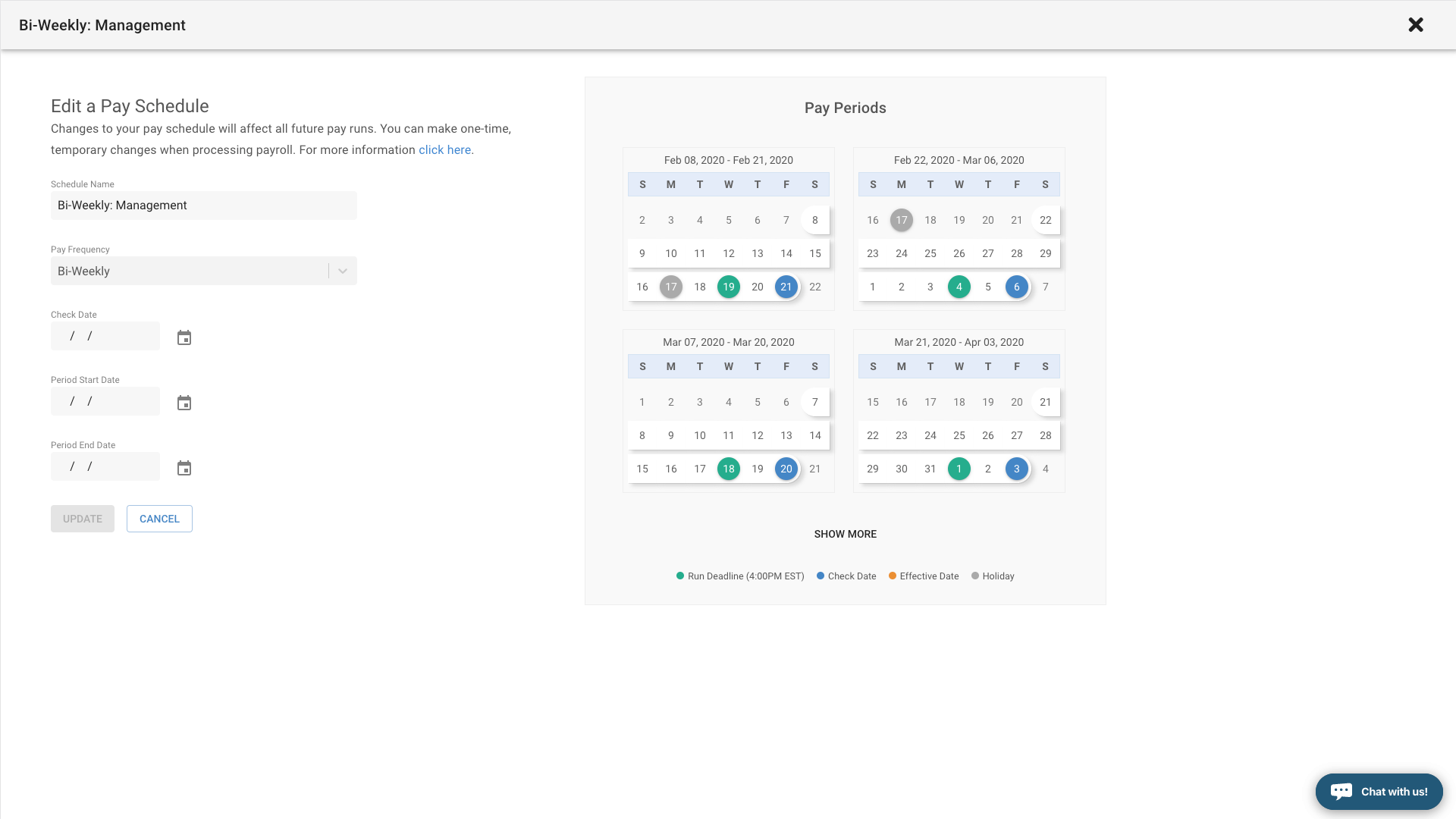 When you edit a pay schedule we automatically update each employee that is assigned to that pay schedule. No need to go in and change anything with the employee.
If you have accidentally made a new pay schedule instead of editing an existing one, please send an email to hello@onpay.com to request that the old one is removed. Do keep in mind that until then an employee will still be assigned to the old schedule unless you go in individually and assign them to the new schedule you built.
v6.0 ps