Direct deposit can save you time and headaches when it comes to getting your employees paid. With OnPay's direct deposit service, funds can be deposited directly into the employee's accounts on pay day.
Once you have been approved for Direct Deposit Service (see instructions on how to apply here), your next step is to add your employees' bank account information.
Add a Direct Deposit Account for an Employee
Log in to OnPay. From the lefthand menu of the dashboard, go to Employees > Workers. Click on the name of the employee you would like to set up with direct deposit.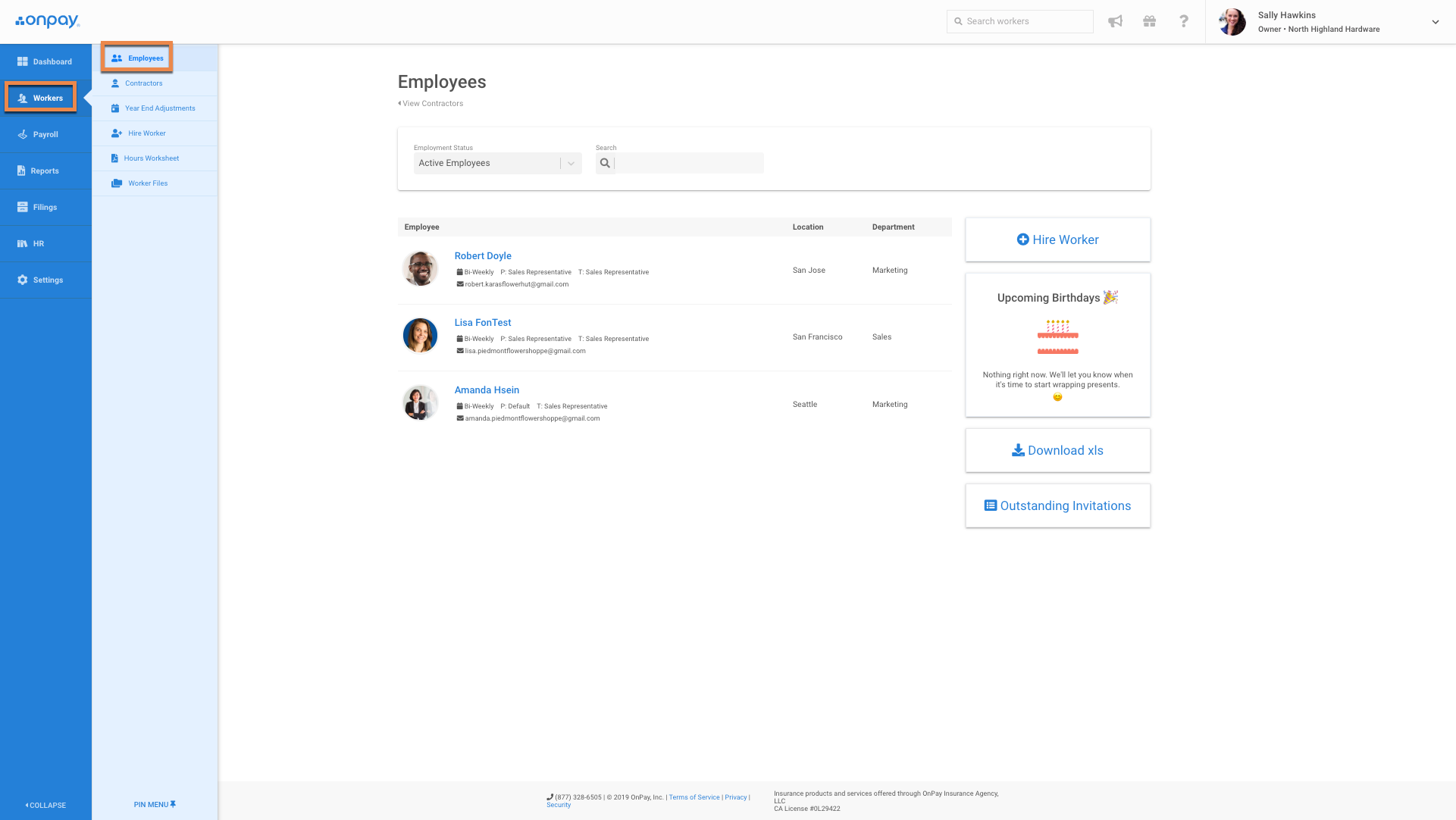 In the employee's profile, click the Bank Accounts tab. Under Enable Direct Deposit? select Enabled. Then enter the employee's bank info for the account where they would like their pay direct deposited.
If you do not see the option to enable direct deposit, you may not have be activated to use direct deposit. If this is the case, give our Client Experience team a call or chat with us to check on the status.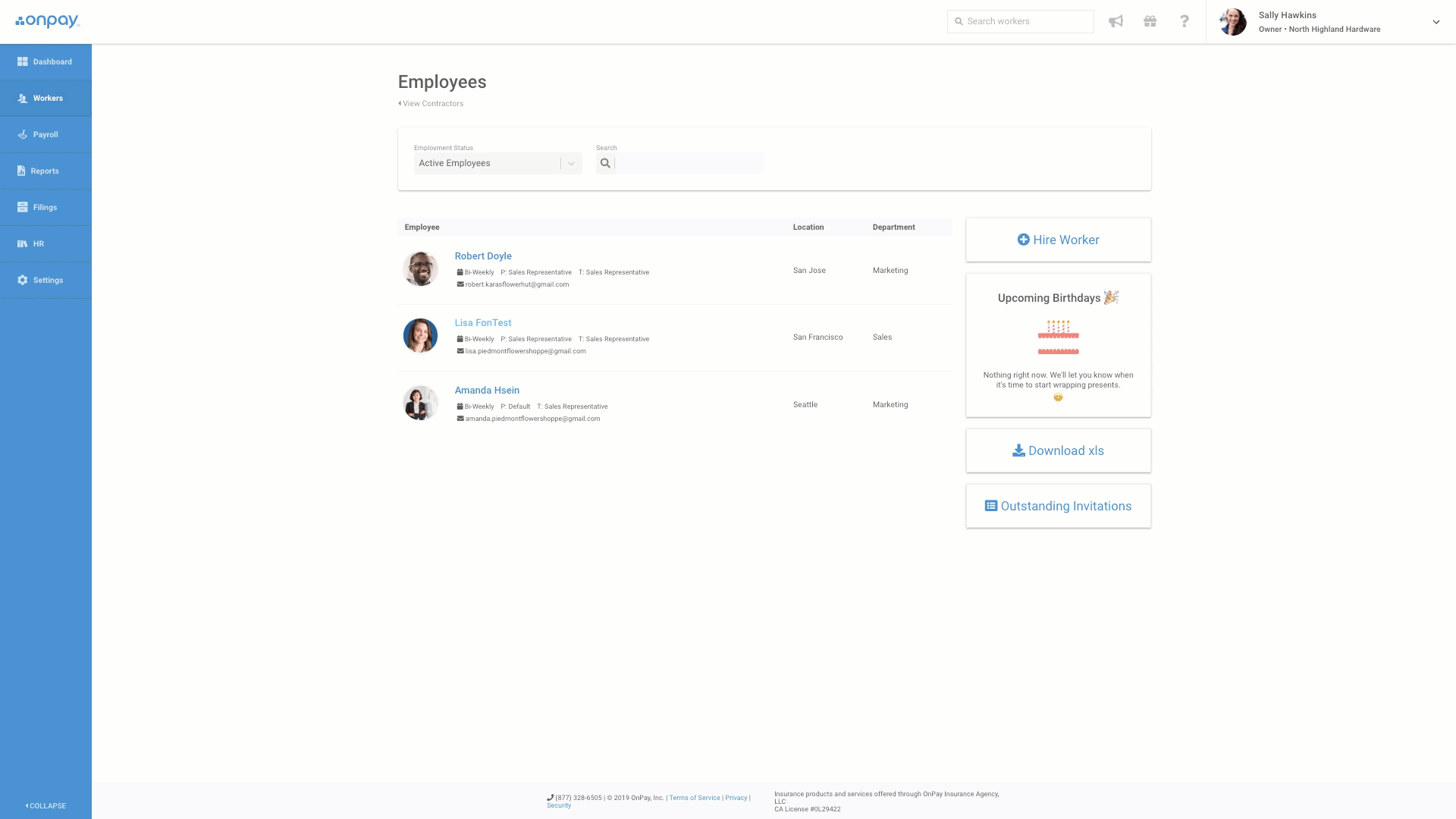 Once you've entered the bank info, click the blue Add Account button.
Splitting Direct Deposit to Multiple Employee Bank Accounts
If employees would like their pay deposited to multiple accounts, you have the option to add additional accounts to an employee's profile. Once multiple bank accounts are associated to an employee, you will be presented with choices to split the checks by Percent, Dollar Amount, or Mixed.
Select the desired method and enter the percentages and/or dollar amounts to have the employee's checks deposited to multiple accounts.

Split Check by Percentage: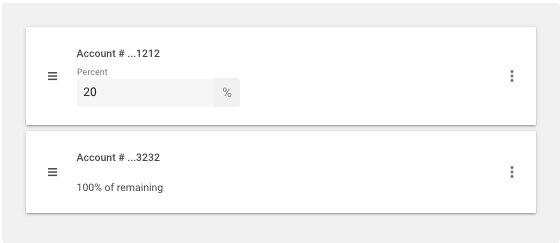 Split Check by Dollar Amount: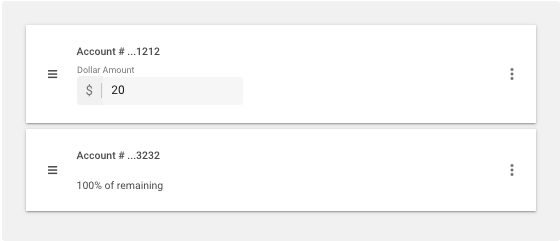 Split Check with Mixed Approach: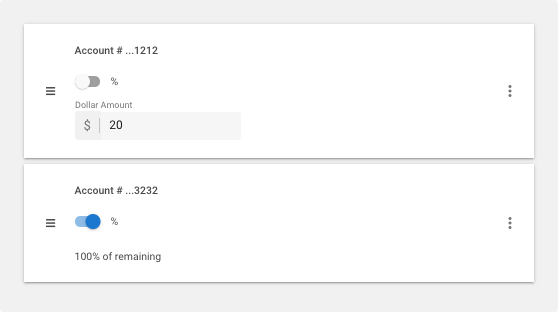 v6.0 ps
*Direct deposit requires a risk assessment of your company and the primary signer of the agreements before it can be enabled in OnPay.