Quarterly Returns: Federal and state quarterly tax returns can be found by two methods. Either choose the Tax Filings button in the quick links section of the Dashboard, or choose the Reports Menu and press the arrow at the top of the dark grey menu that displays with the reports.
Here you will find reports for each state your company is in, along with the federal reports for each quarter. If you click on one of the quarterly reports, we will display that report in a PDF on another tab. You can change the year you are viewing records for by choosing from the drop down menu in the top right hand corner. Feel free to come back quarterly and save those reports for your records!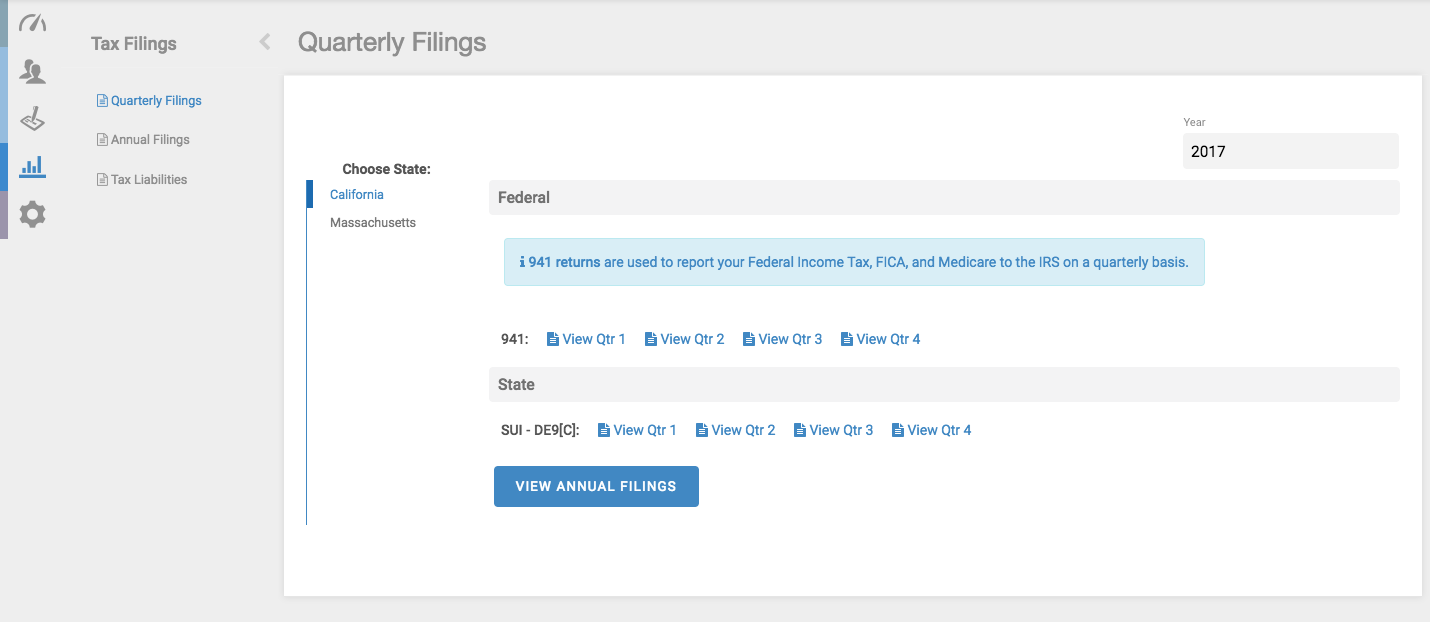 Note: Only the states you have employees in will be displayed on the left hand side of the page.
Annual Returns: Annual returns can be located by choosing the Annual Filings link in the dark grey menu, or by clicking the View Annual Filings button in the Quarterly Filings page. Here you will find multiple W-2 formats, W-3s, 1099s, 1096s, and your annual 940 form.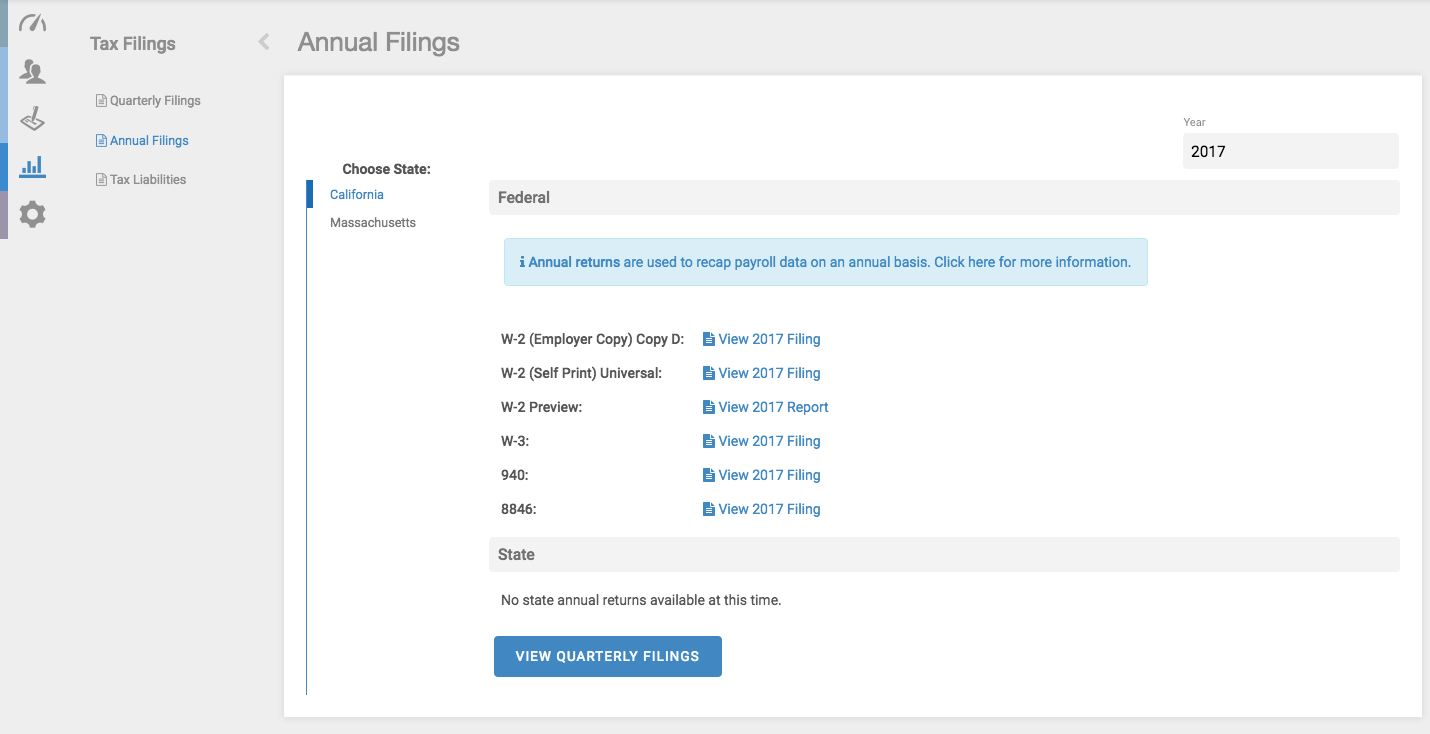 Note: Returns are not finalized unless specified on the return itself. Returns normally get finalized after the month following the quarter end as to give us time to file all returns and then double check them against displayed data in OnPay. 
Please do not file any returns found in this section! OnPay files and pays all payroll taxes on your behalf. These returns are only for your reference!
v5.1 ps