Our report designer lets you adapt your payroll reporting to include all the information you need to analyze expenses and make better business decisions. See changes as you make them, save custom views, or download them. Our reports even adapt automatically to include items that are specific to your business.
The payroll summary report is a great tool for reviewing all payroll information for paid workers based on a date range. In OnPay, this report displays sections detailing Wages, Withholding Taxes, Employer Taxes, and Deductions/Benefits.
This article will show you how to:
Running a Payroll Summary Report
From the company dashboard, navigate to Reports > Payroll Summary in the menu to the left.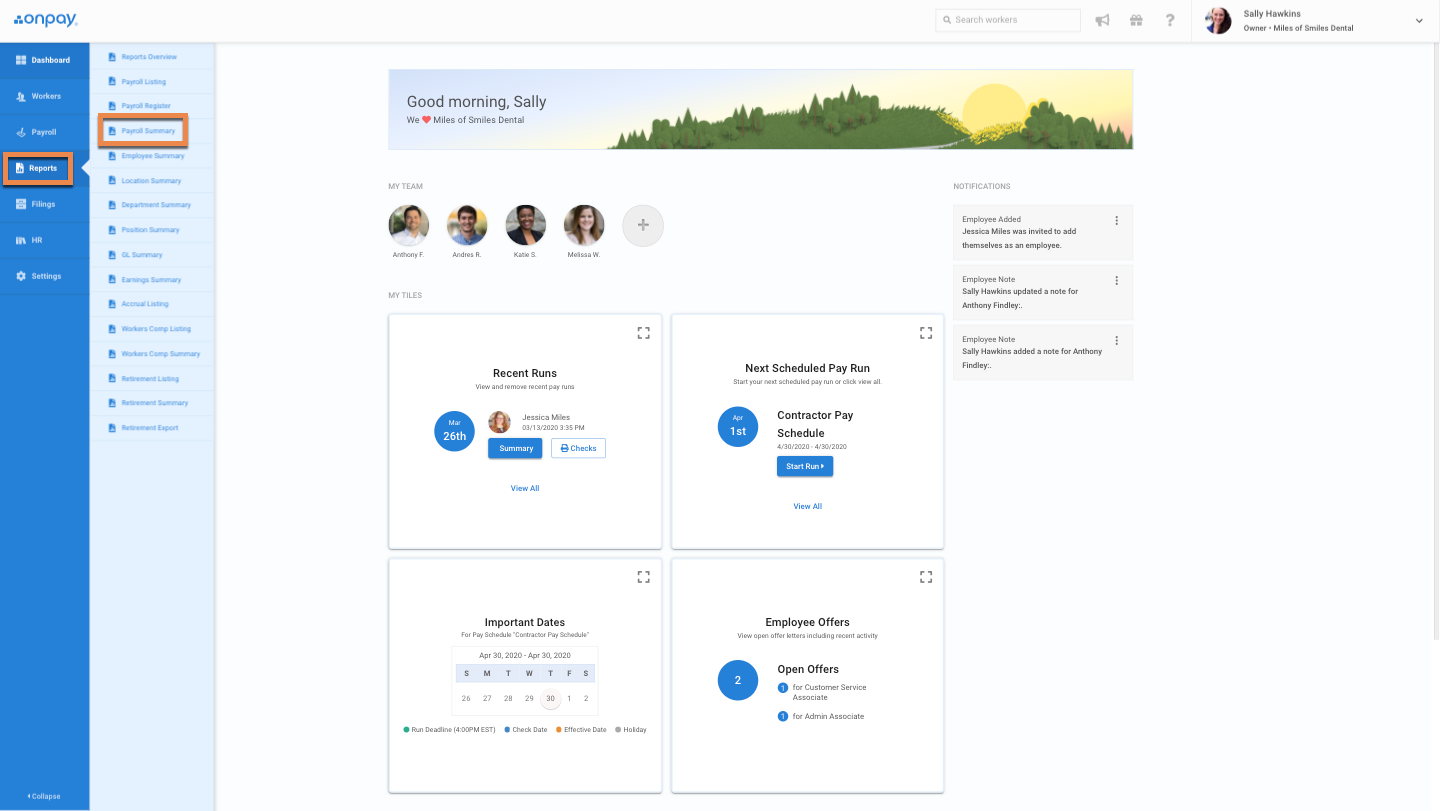 Once you're on the Payroll Summary page, you can use the date drop-down to select the range of time you want to run a report for. Click Update List, and the report will run.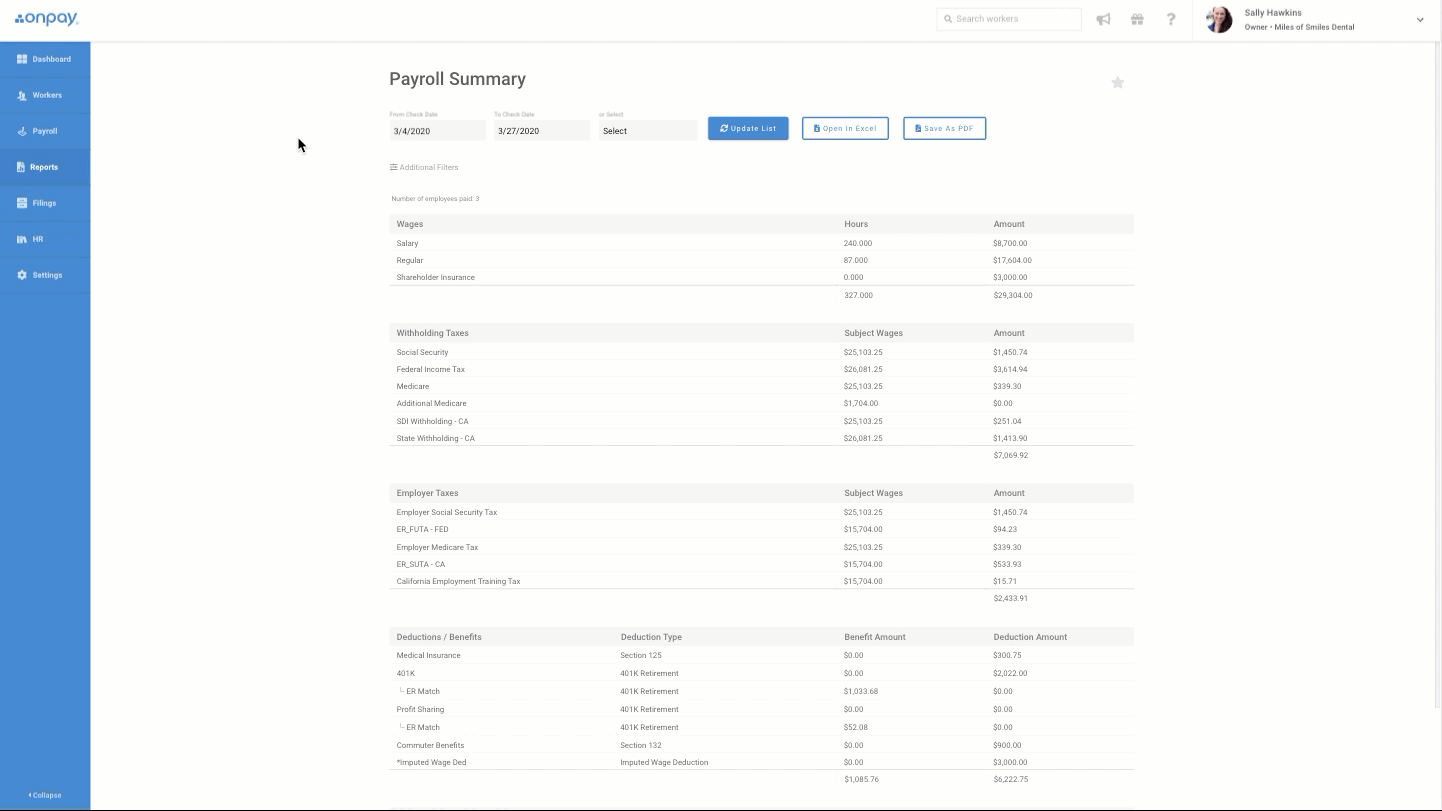 If you scroll to the bottom of the report, you will see overall summaries for: Payroll Totals, Tax Liability, 941 Taxes, Net Pay, Live Check, and Direct Deposit.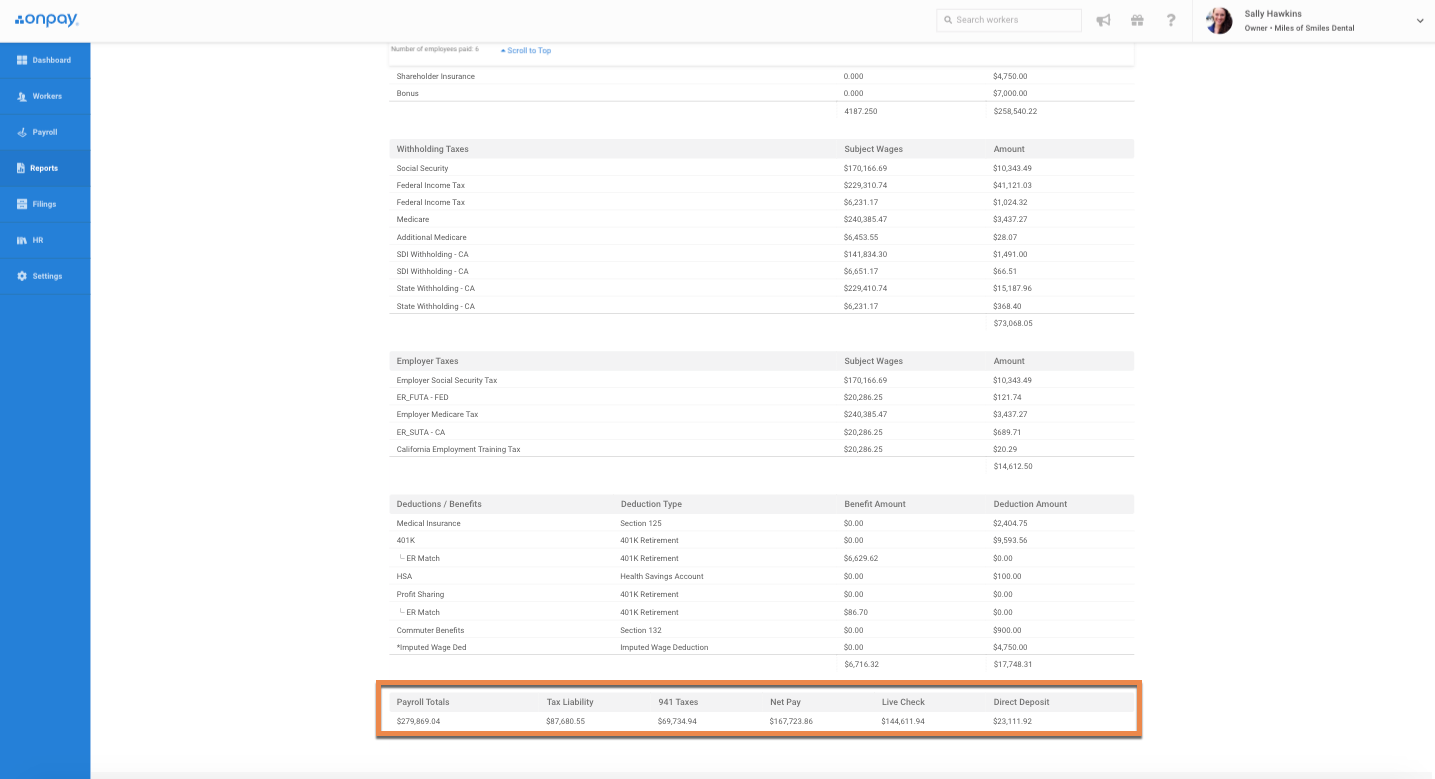 Additional Filters
You also have the ability to run reports with more detailed filters. This is a great way to look more closely at payroll data for a specific worker, department, location, or position.
Under the date drop downs, click Additional Filters.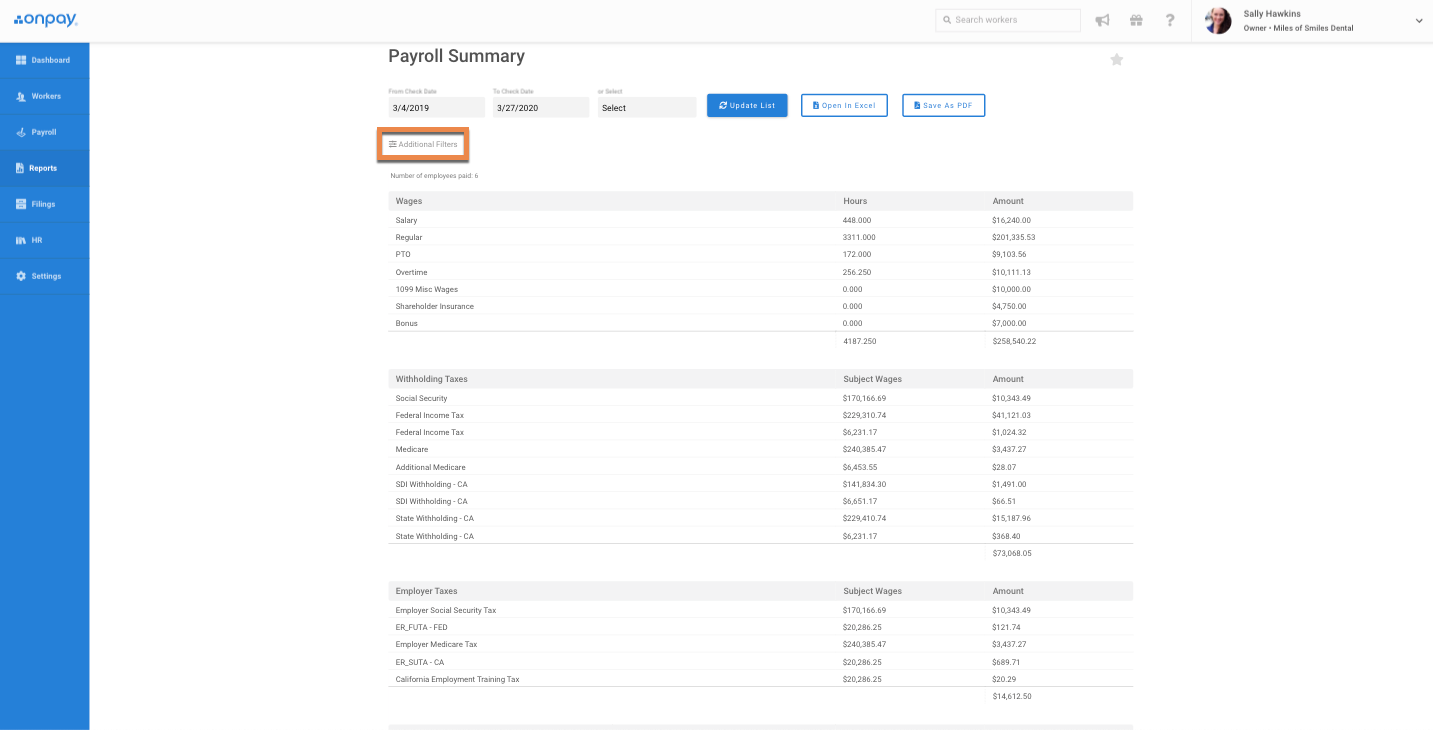 A window will expand, offering more detailed filter options. Select a filter, and the report will automatically update.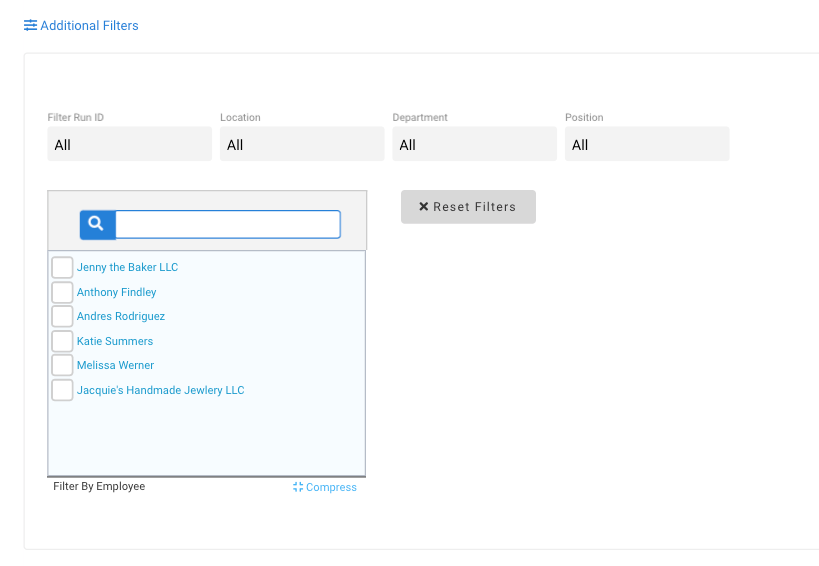 You can always remove additional filters by clicking the Reset Filters button.
Exporting a Payroll Summary Report
You can easily export a payroll summary report to a .pdf or .xlsx file for printing or record keeping.
Once you have run the report with your desired date range or filter criteria, simply click the button in the top right to either Open in Excel or Save as PDF.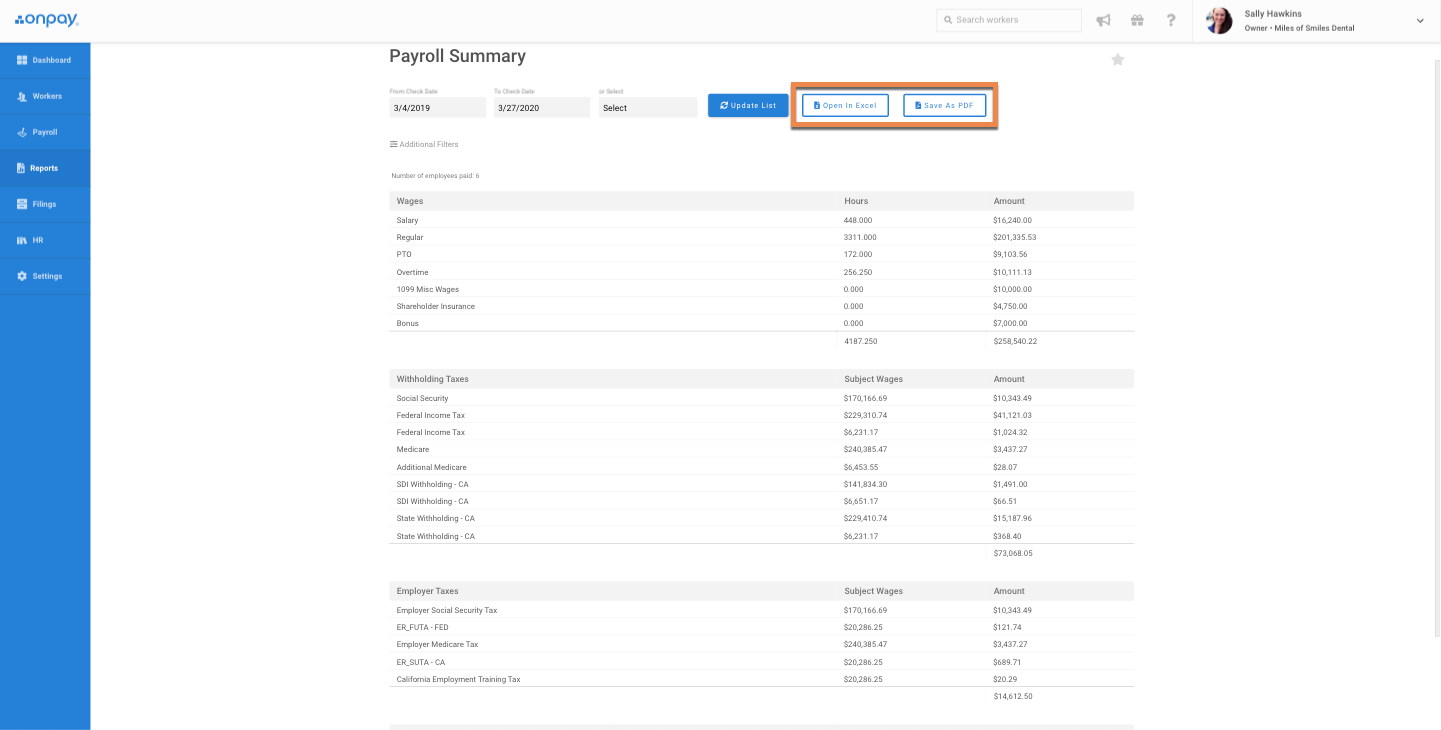 v6.0 ps