Worker's Compensation Insurance is a form of insurance providing wage replacement and medical benefits to employees that are hurt on the job. It is the employer's responsibility to obtain, pay for, and maintain a Worker's Comp policy covering their employees in case of injury. For more specific information on the Worker's Comp rules in your state, please see our Worker's Compensation Requirements Simplified article.
The Payroll Worker's Comp section of the Company Menu allows you to add and update your various Worker's Comp class codes and rates. It also gives you the ability to name these codes in ways that you can easily recognize throughout the system. It is your responsibility to set up and maintain your Worker's Comp policy. Entering information on this page in no way gives the application the responsibility of reporting or paying your Worker's Comp premiums.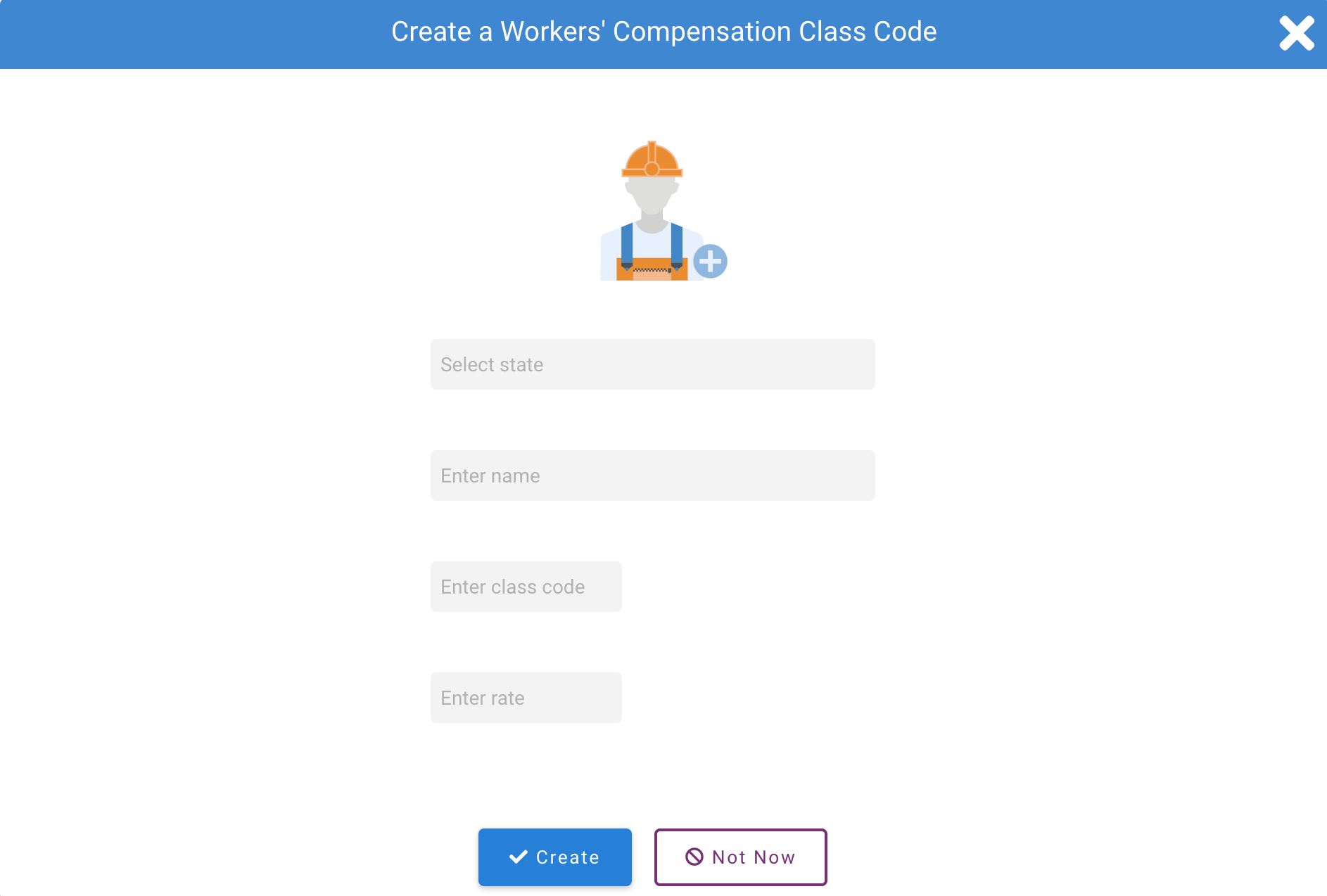 If you wish to add a new WC Class Code to the system, simply select the green add button in the right-hand corner of the page, and fill in the required information. If you do not know the information, please contact your Worker's Comp agent to collect it. Once you add all of your class codes, you can apply them to each employee individually. To add a class code to an employee, simply choose the state and class code from the corresponding drop down lists under the Pay section of the Edit Employee page. You can get to that page by clicking on the employee's name throughout the system.
v5.1 ps
Disclaimer: OnPay Inc in no way makes claims to be an insurance company or agent. We do not provide Worker's Compensation Insurance to our clients ourselves, but rather through a 3rd-party integration with AP Intego. You may choose whether or not you utilize our Worker's Comp Tracking System whether you use AP Intego or not.