Our report designer lets you adapt your payroll reporting to include all the information you need to analyze expenses and make better business decisions. See changes as you make them, save custom views, or download them. Our reports even adapt automatically to include items that are specific to your business.
The Earnings Summary allows you to view and filter customizable summaries of your employees' earnings. You can have multiple saved configurations of this summary, and even export it as a file.
What we'll cover
Viewing and exporting
The Earnings Summary displays each employee's categorical earnings individually, with totals. You can export this summary as a CSV, PDF, or an Excel spreadsheet.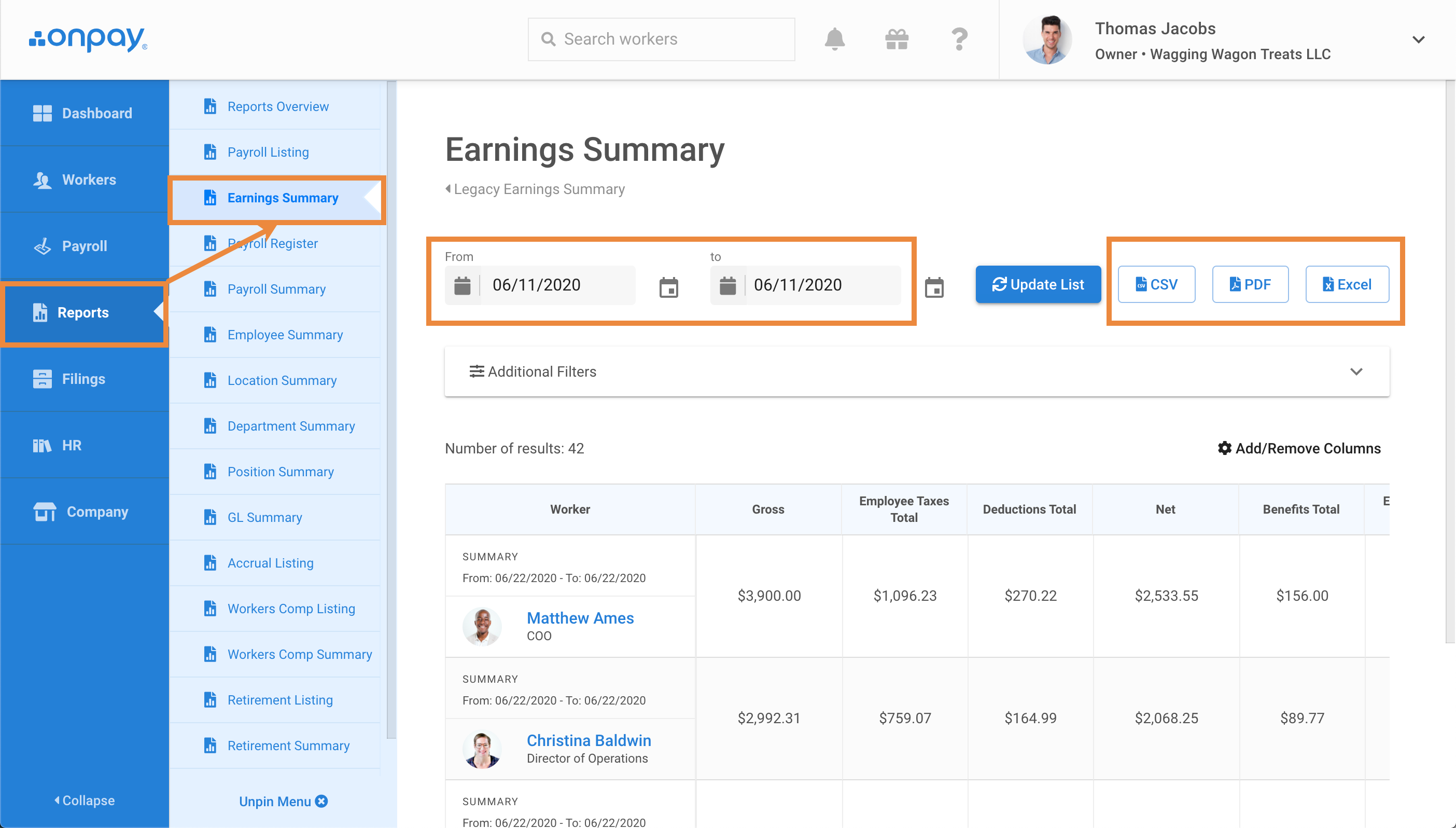 Scroll to see earnings for each employee, with totals for each column at the bottom.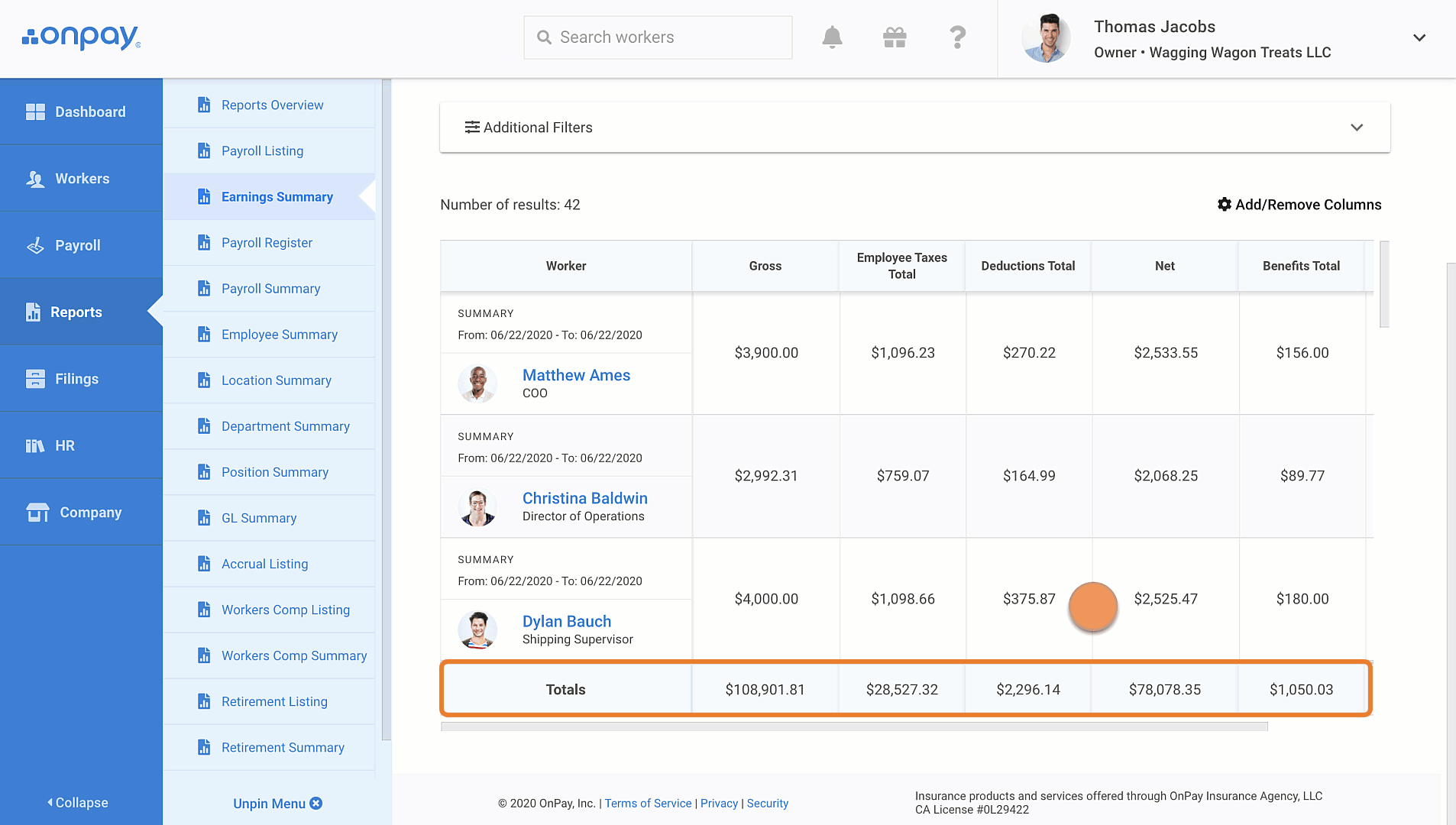 Using filters
Use filters to narrow your summary. Click a filter field to choose from a list. Type to search that list by name. Apply as many as you need and click Update List to see the filtered summary.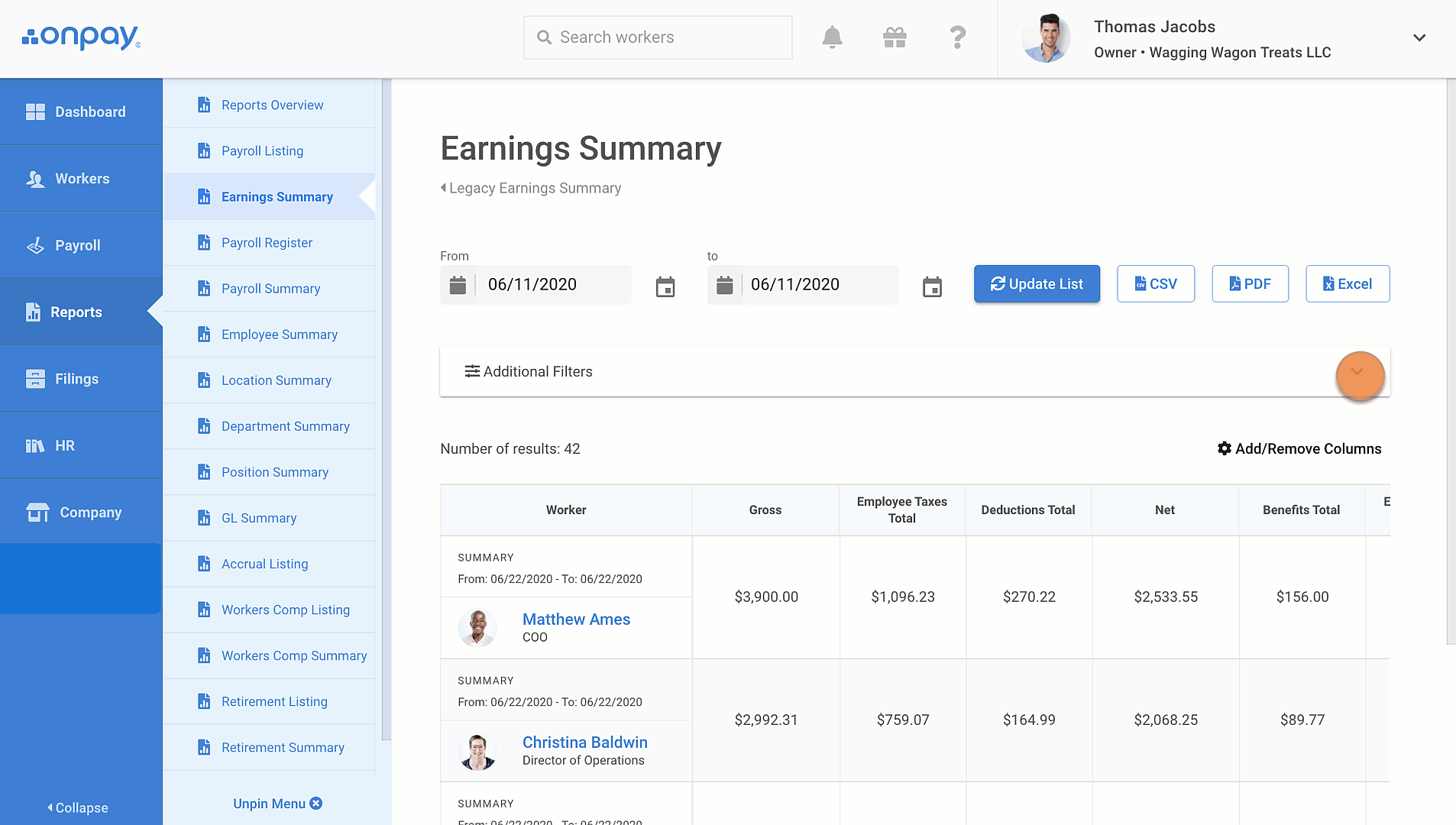 Add/remove columns
Click Add/Remove Columns to change and rearrange the columns in your summary.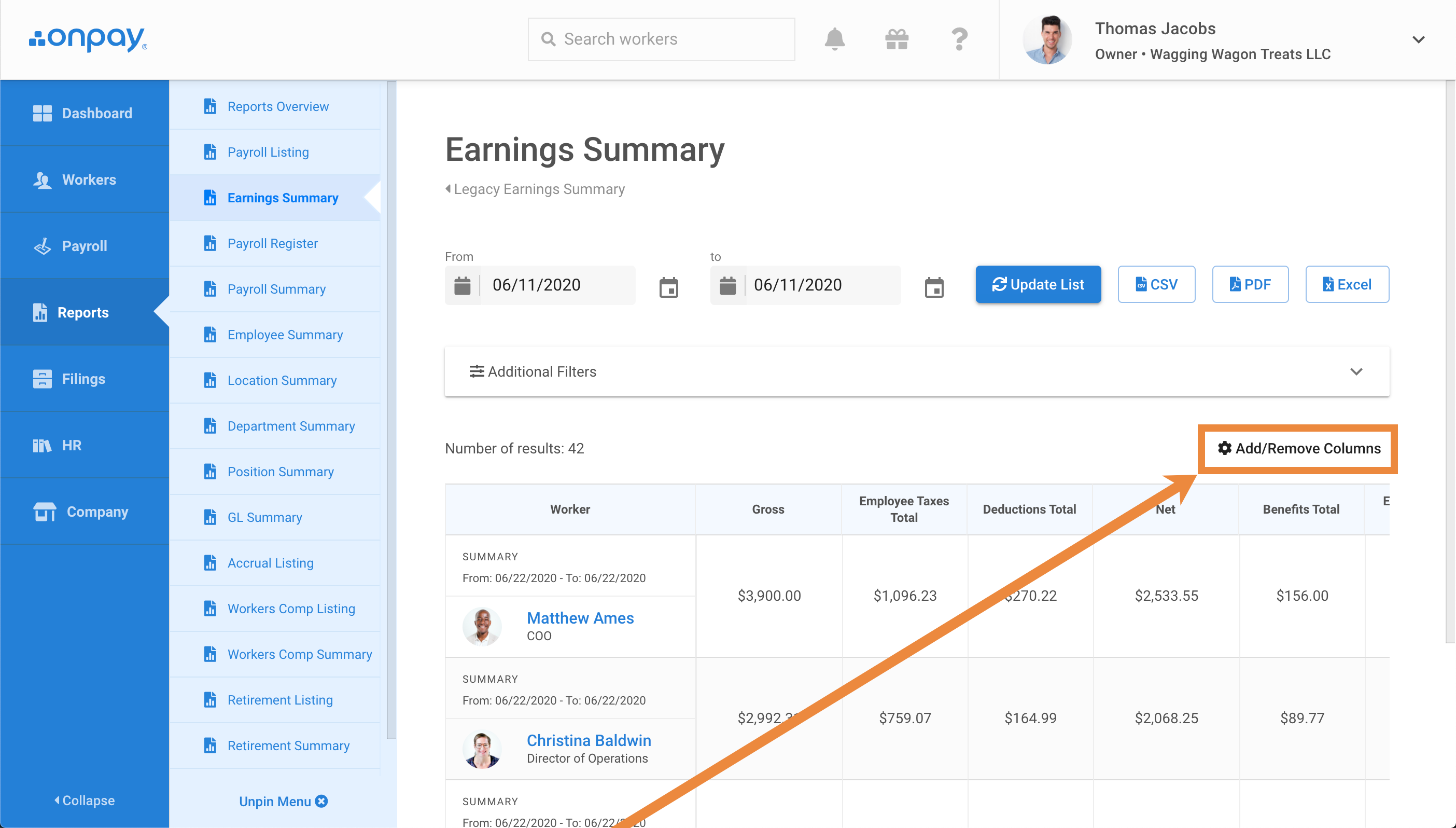 Drag and drop columns into your preferred order.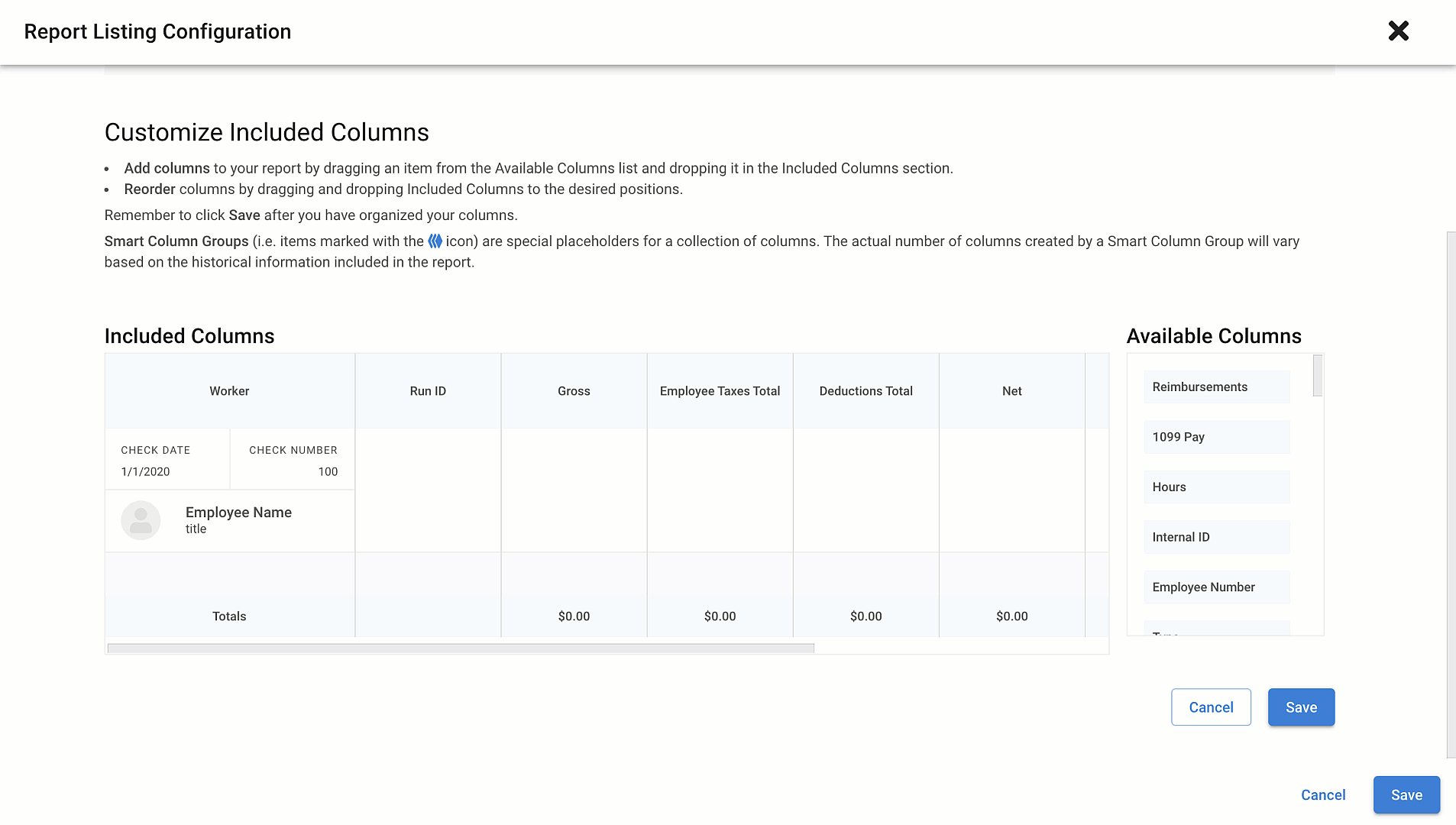 Add new columns from the list on the right. Drag existing columns into that list to remove them from this summary.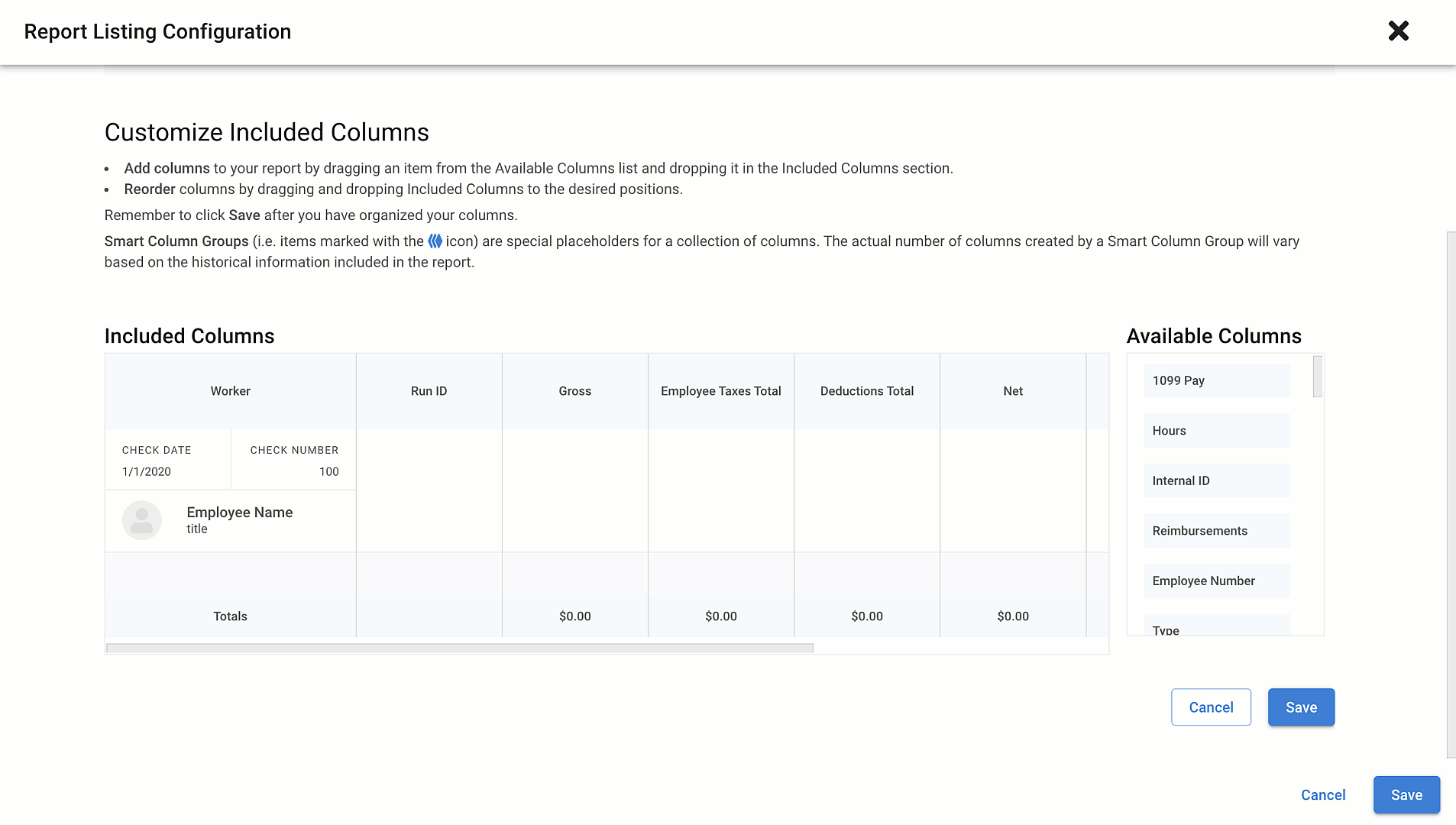 Smart column groups
Smart column groups flexibly present multiple columns based on how you've filtered your summary.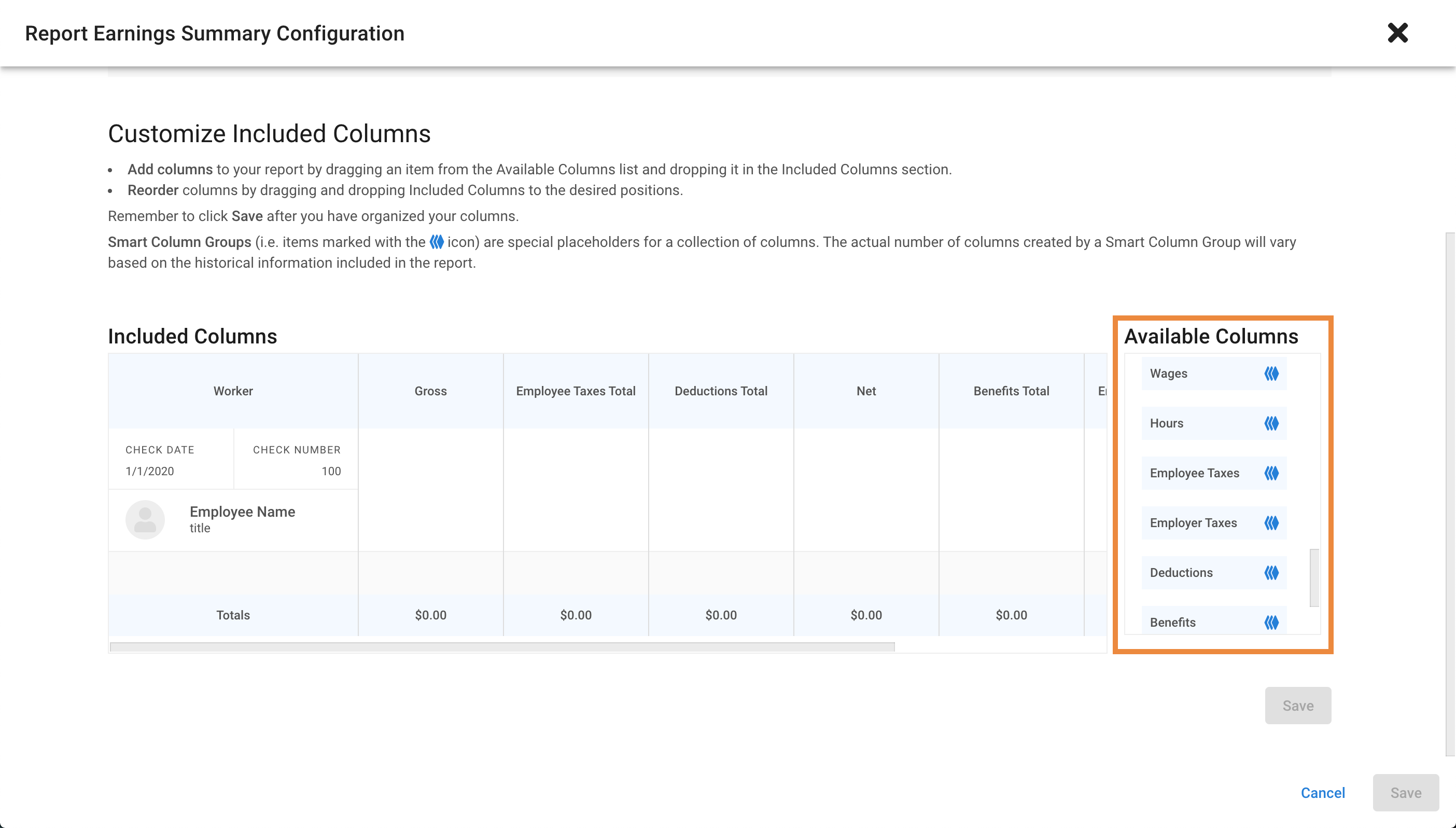 In this example, we've added the wages Smart Column.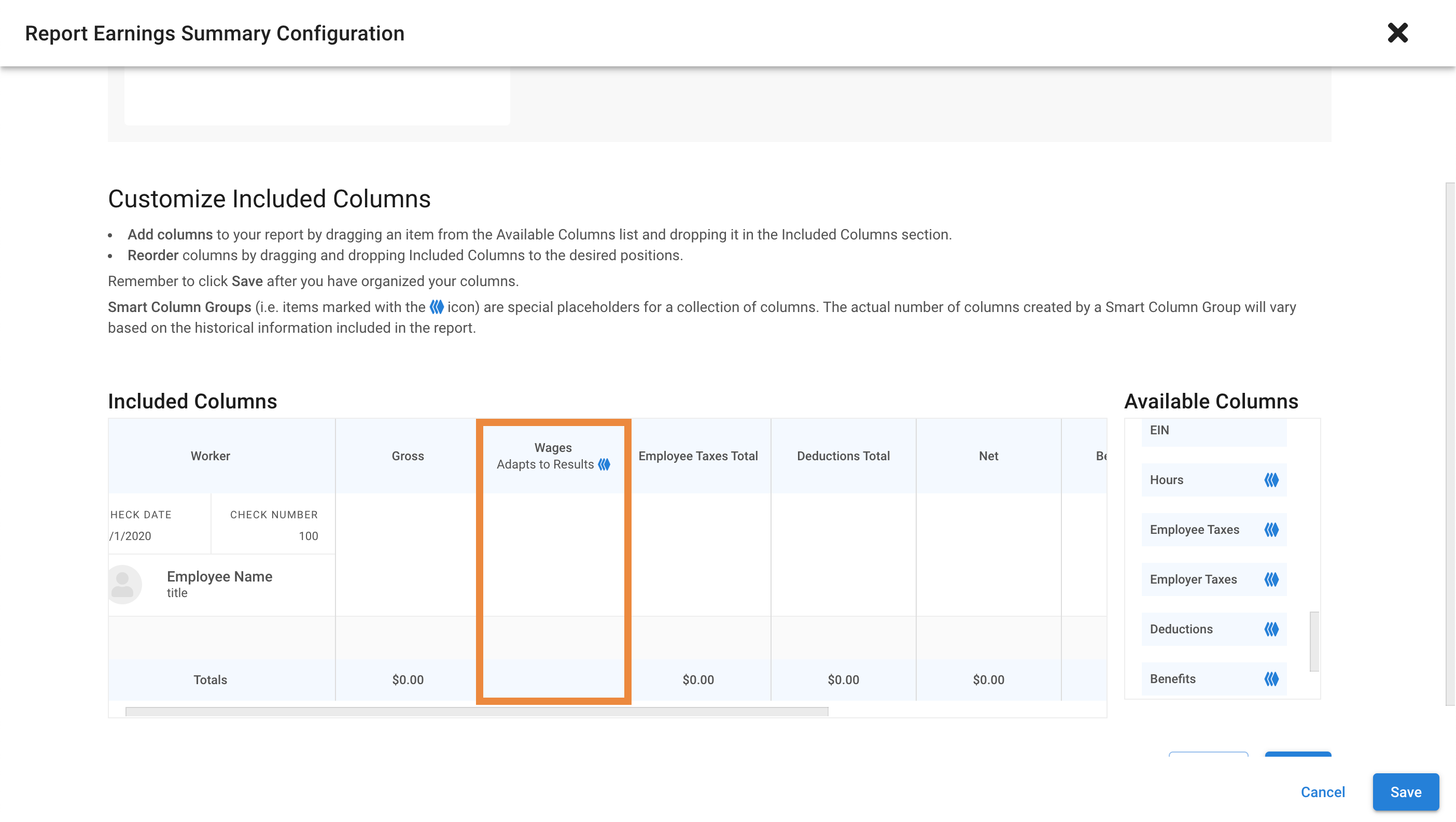 Here you can see that there are seven "Wages" columns between "Gross" and "Employee Taxes Total".

Name your customized summary. This will come in handy as you make multiple configurations of this summary.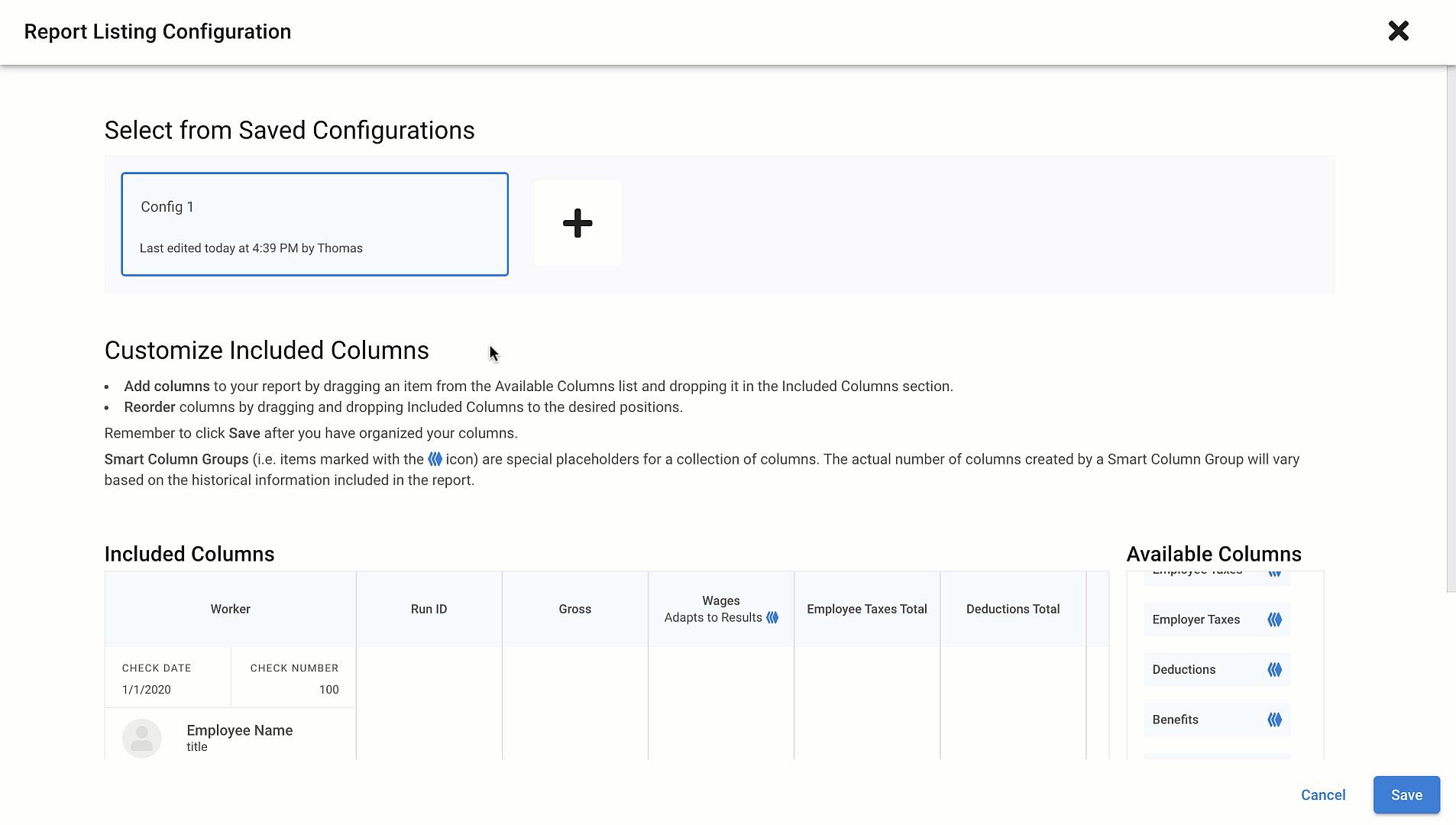 Click Save when you're finished configuring columns for this summary.

Making new configurations
Click the (+) to make a copy of your selected summary. Rearrange the columns to configure your new summary. When you're ready, name this new summary, and click Save.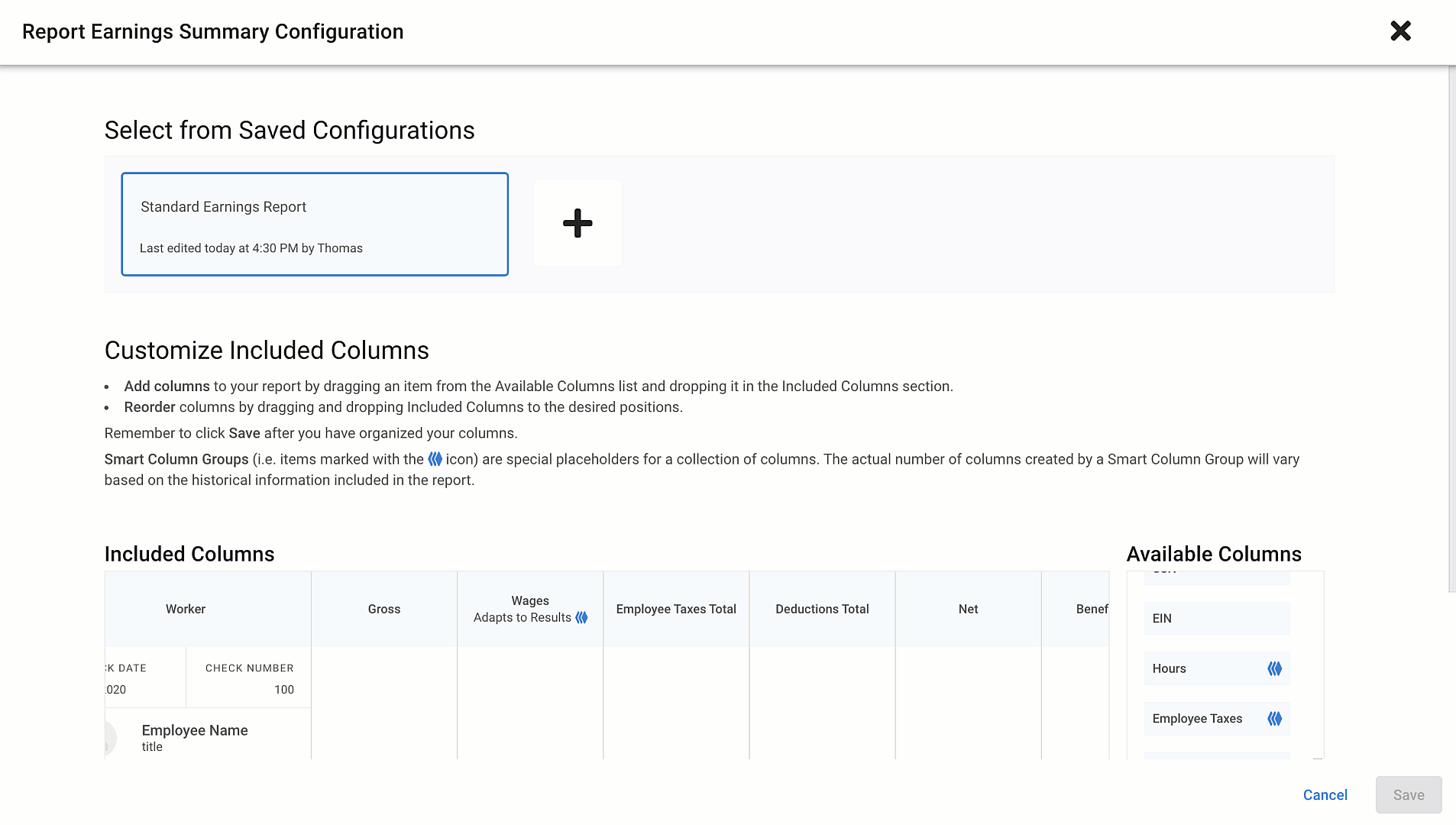 Note: You can make as many report configurations as you need. Configurations can be added but not deleted.
v6.0 ps