Our report designer lets you adapt your payroll reporting to include all the information you need to analyze expenses and make better business decisions. See changes as you make them, save custom views, or download them. Our reports even adapt automatically to include items that are specific to your business.
The General Ledger Summary displays the balance of the GL account by date range. You may apply any additional filters you may like. Typically this report is used by you or your accountant for the manual posting of payroll balances to your accounting software.
The General Ledger Summary shows Expenses - wages, taxes, and benefits as well as Liabilities - taxes, deductions, and assets as well as a balanced total. The GL Summary can be exported in .xlsx and .pdf file formats for printing or record keeping. The GL Account can be mapped to your accounting software.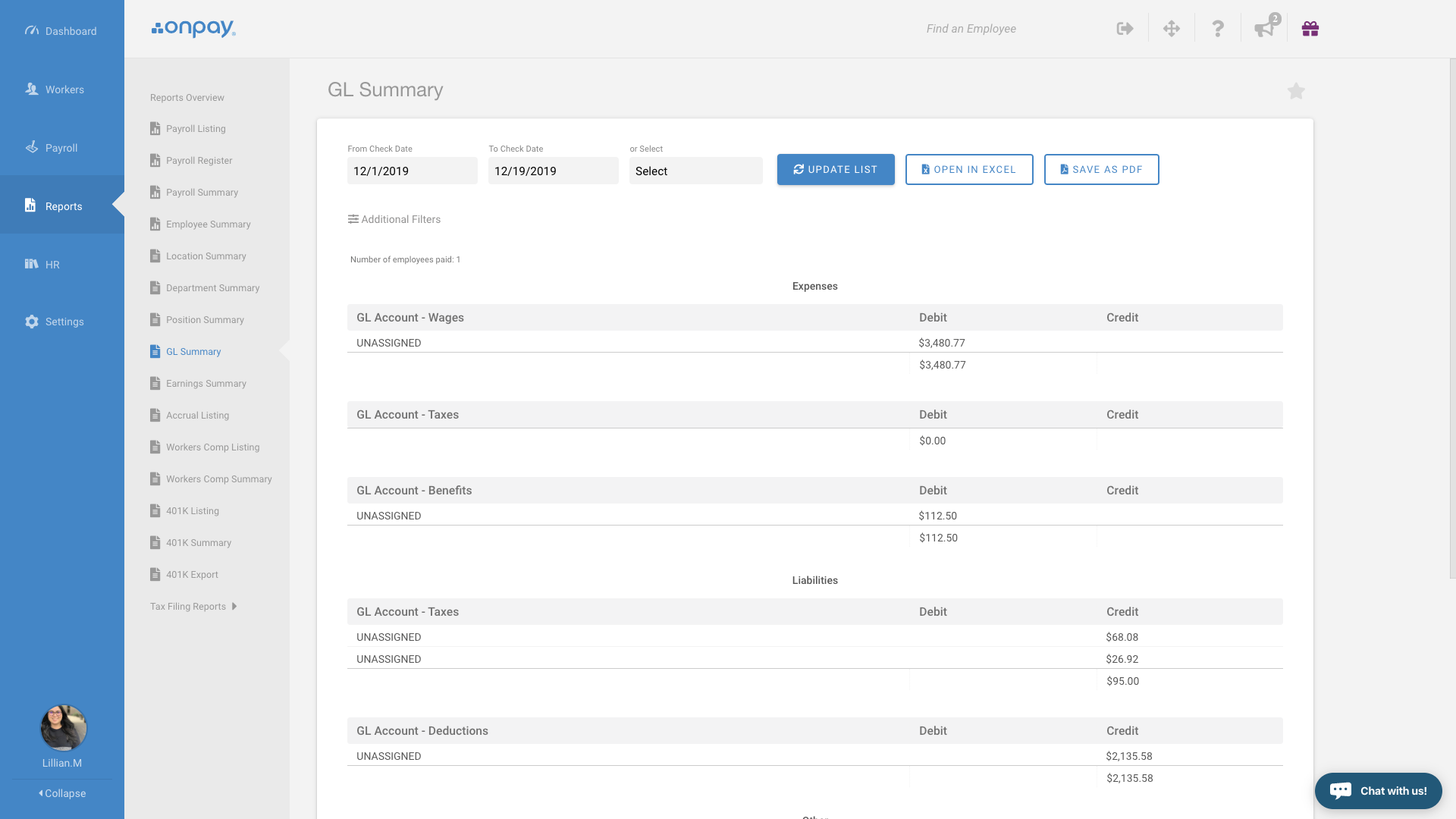 v6.0 ps