One line listing of check info for a date range. May apply all normal filters. Clicking on a check row will display additional information about the selected check.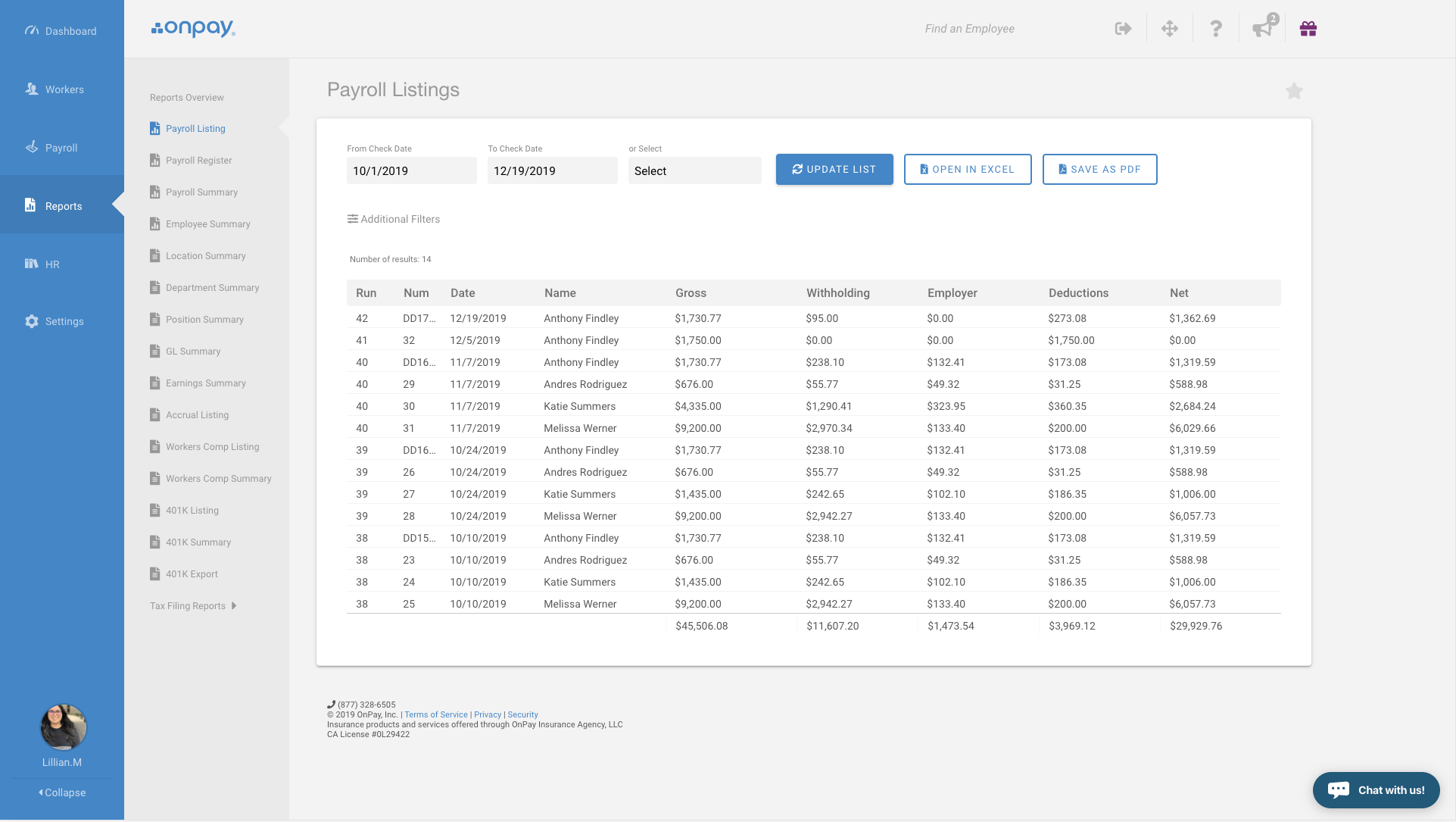 The Payroll Listing displays all employees on the payroll in the selected date range. If you change a filter click Update List show the changes. The Payroll Listing can be exported in .xlsxand .pdf file formats for printing or record keeping.
Click on the employee line to bring up the Check Detail. Gross pay, Employee Taxes, Employer Taxes, Deductions, Benefits and Leave/Accruals are all displayed below the check.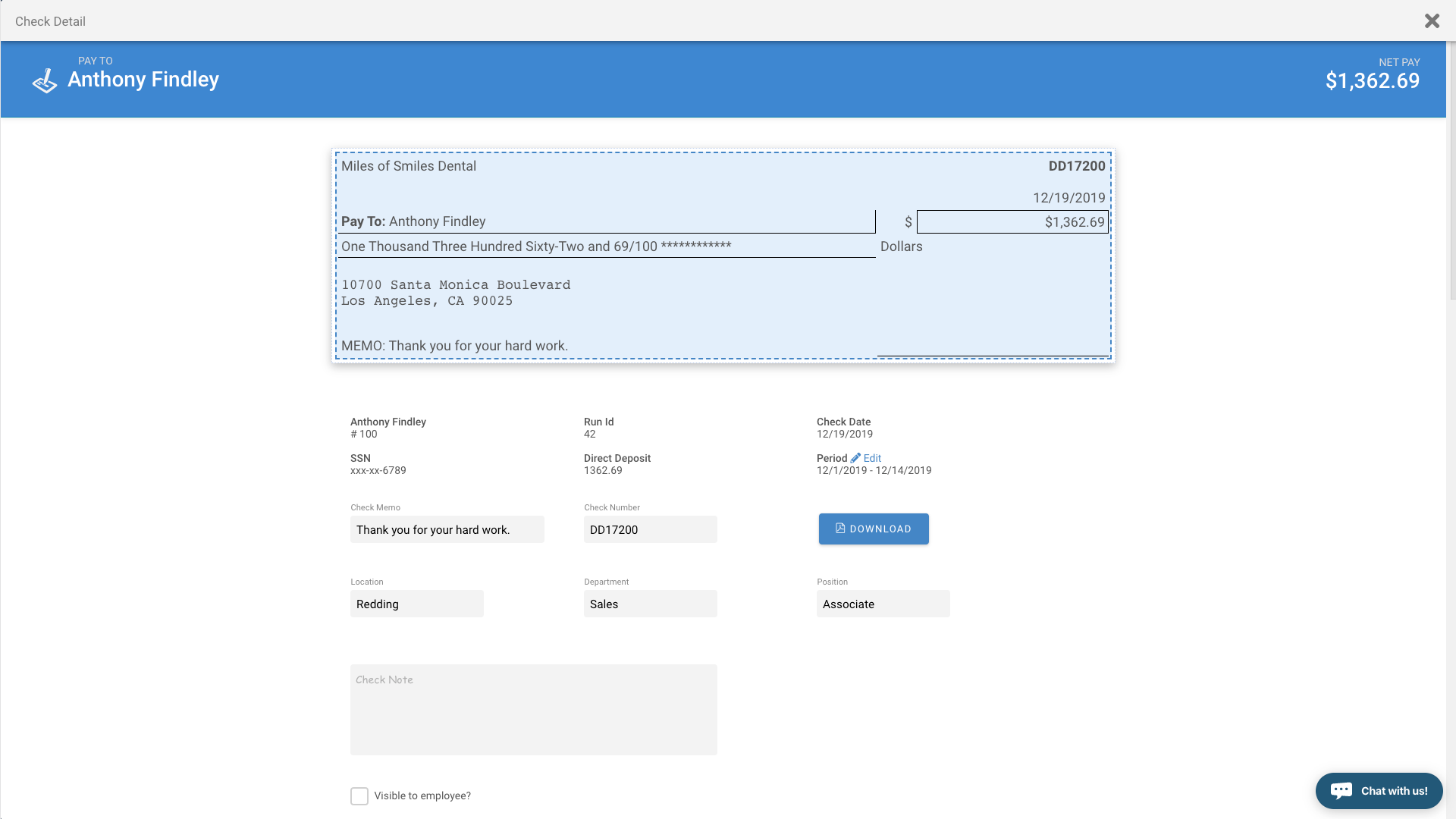 v6.0 ps