What we'll cover
We guarantee that all tax payments are made timely and accurately. If we make an error, we will work with the tax agency on your behalf to resolve the issue. We'll even pay any tax penalties or interest that you incur due to an OnPay error. See more about our tax accuracy guarantee.
Where to confirm payments
Visit the Electronic Federal Tax Payment System (EFTPS) website, and enter your PIN.

Click Payments, then Check Payment History.You can confirm your federal payments are being made here. Don't have an account? You can create one in just a few minutes by following the steps detailed next in this article.

Note: The ability to verify state deposits varies by state. When in doubt, call your state tax offices to request information about deposits credited to your account.
Creating an EFTPS account
You can create your account here, too. Start by clicking Enroll.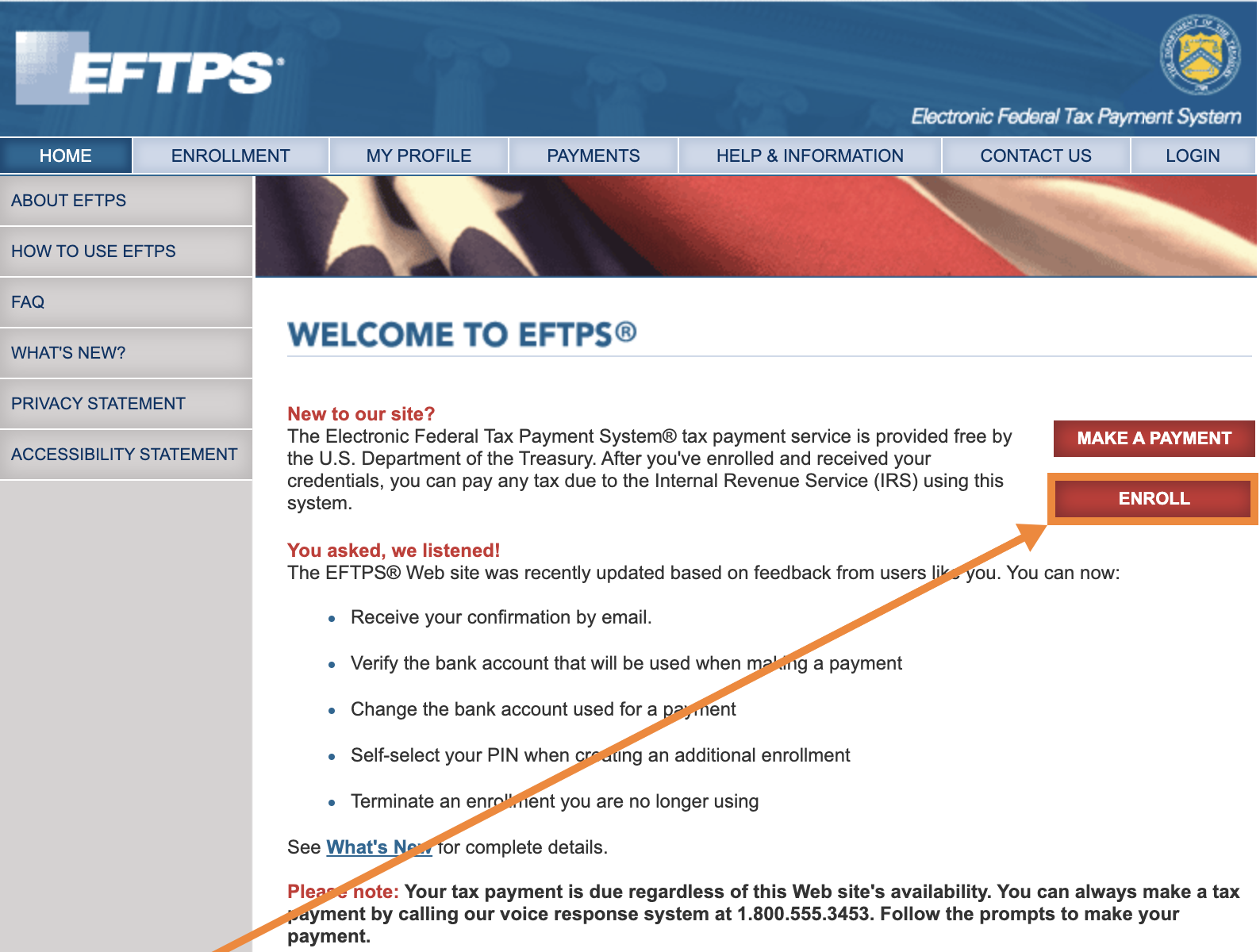 The 4-step process only takes a few minutes. Once your account is created, you'll be able to view your deposits.
You'll receive notice saying you've been enrolled. This notice will include a PIN that will allow you to log into the EFTPS website where you can view the payments we make. You will not be able to make payments to your account using this PIN. Because we're handling the payments for you, your account will be "view only".
Our Tax Accuracy Guarantee
Bottom line: We take the accuracy of our payroll tax calculations very seriously — and our accuracy guarantee ensures we'll always have your back.
However, because we file on your behalf using information provided by you, it's important that you provide and input accurate information about your company, its employees, and the states and districts in which they live and your business operates, including all IDs and tax rates. Our Tax Accuracy Guarantee picks up where you leave off by covering all our calculations, and the filings and payments we base on them.
In rare circumstances, OnPay may need additional information from you, or may request you take action in order for us to file and pay your taxes. If such information is requested by us, but never provided by you, any affected tax filings and payments will not be covered by our Tax Accuracy Guarantee.
v6.0 ps