Updated October 14, 2021
While direct deposit* is generally preferred when it comes to issuing paychecks**, if no banking information has been entered in an employee's profile***, then you'll see "Paper check" by their name when processing a pay run. To do this, you'll need to obtain check stock.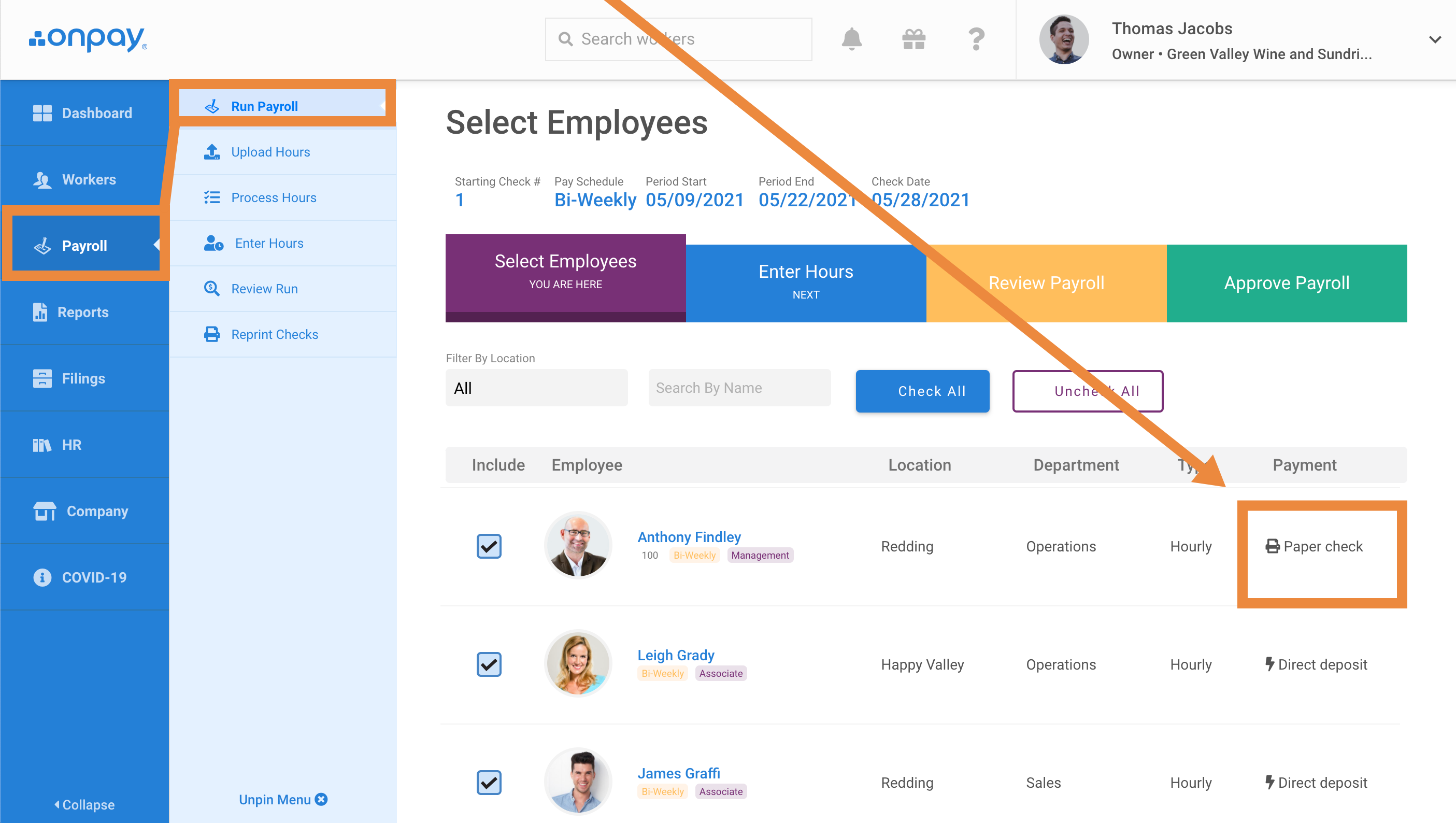 *You must be approved to issue paychecks by direct deposit.
**Onpay does not print paper checks on your behalf.
***Employee bank information can only be entered by the employee, or by any payroll approver.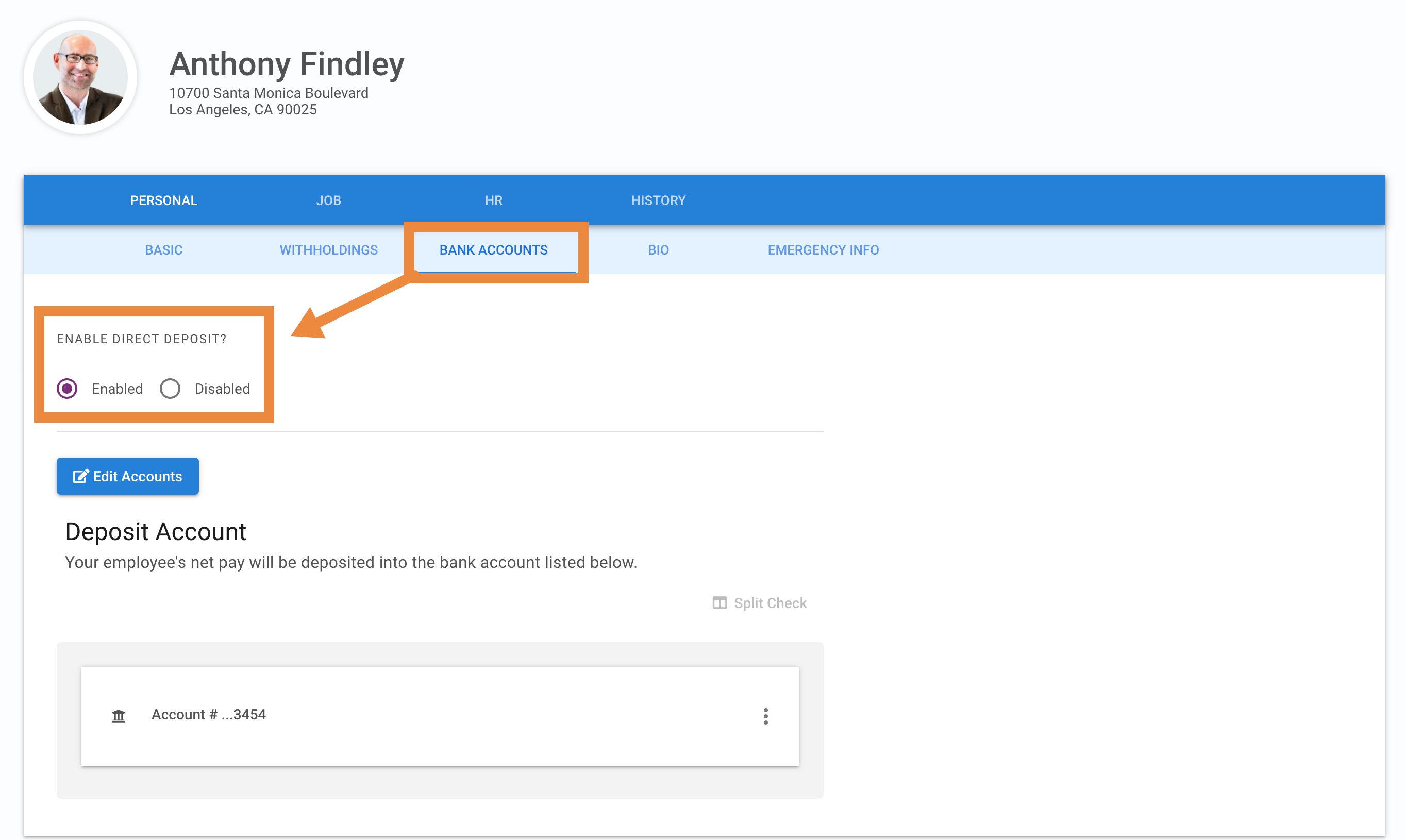 Checks can be printed using standard check stock. You can order this stock preprinted with your company information through most office supply retailers, though we recommend using blank stock for your security. There are two formats to choose from for printing paychecks:
Check on top and 2 pay stubs below (voucher style, most common)

Check on top with 1 pay stub below (longer single stub for more deductions)
If you intend to print checks using blank check stock, first email us at hello@onpay.com with a photo or photocopy of a voided check so that our team can get you setup and ready to print.
v5.0