What we'll cover
How to enter your FEIN
In Company, click Payroll Taxes. Here, you will enter your FEIN in the top right of the form. You will need to do this for for each state in which your company operates. Once entered, the FEIN is automatically saved.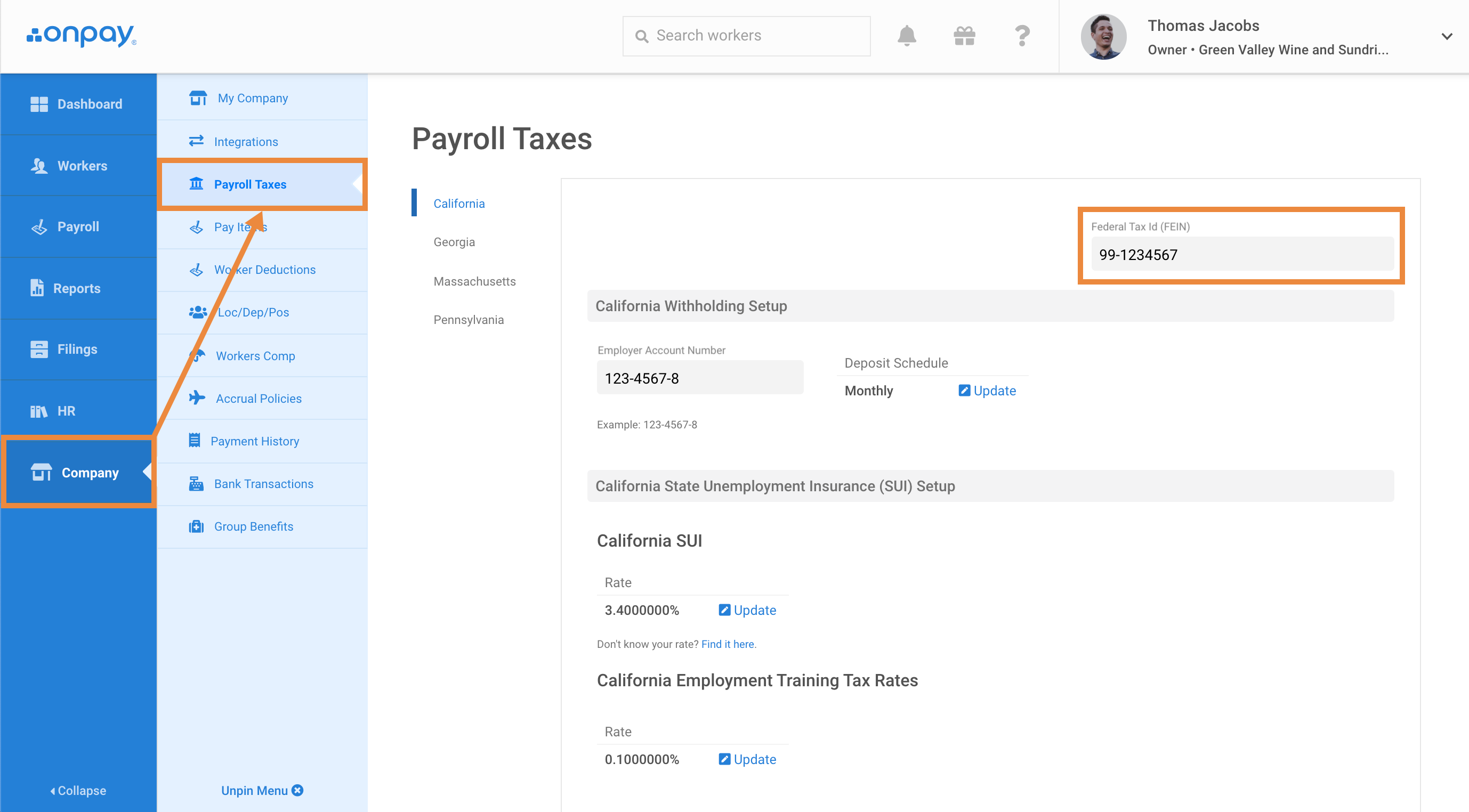 What is an FEIN?
Your Federal Employer Identification Number (FEIN) is a nine-digit number assigned to your company by the IRS. Every company will need to provide its FEIN when first enrolling with OnPay. We use this number when remitting all taxes and filing the necessary tax returns on your behalf.
How to register for an FEIN
If you have not yet registered for a Federal Employer Identification Number, you can do so on the IRS website. There, you can determine your eligibility and submit your application.
I'm a sole proprietor. Can't I just use my Social Security Number?
OnPay requires sole proprietors to use an FEIN, as opposed to their personal Social Security Number. This is for your security, as this number is listed on all employee W-2s and contractor 1099s.
v6.0 ps