A Federal Employer Identification Number (FEIN) is a nine-digit number assigned by the IRS. Every company will need to provide its FEIN when first enrolling with OnPay. We will use this number when remitting all taxes and filing the necessary tax returns on your behalf.
If you have not yet registered for a Federal Employer Identification Number, you can do so here on the IRS website.
OnPay requires all sole proprietors to use a FEIN as opposed to their personal Social Security Numbers. We do this to for security reasons, since it is listed on employee W-2s and contractor 1099s.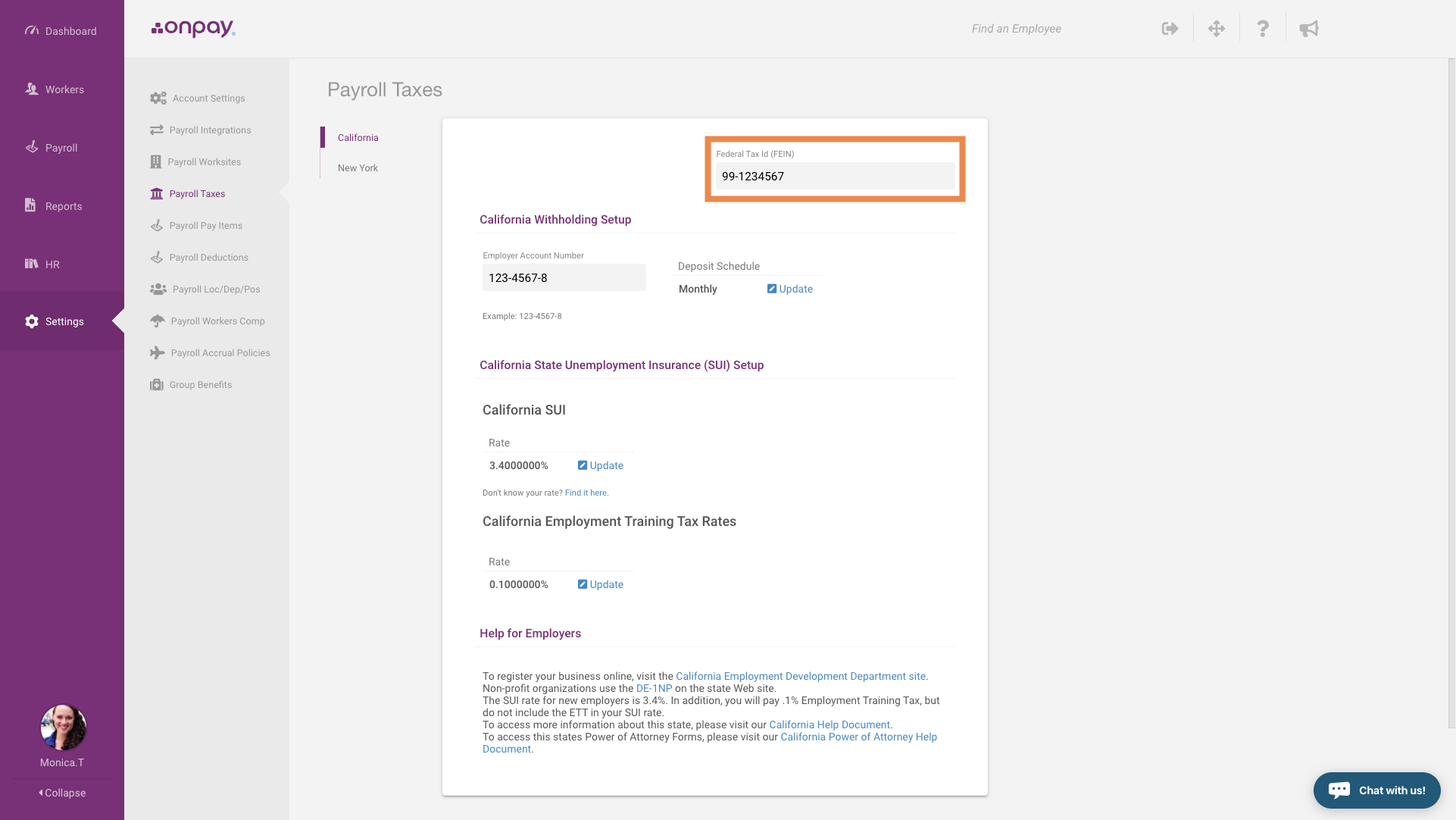 v6.0 ps