Before you can process your first payroll with OnPay, you must verify your bank account.  
After enrolling in OnPay, the system will initiate a credit and two small offsetting debits to the bank account on file. These amounts should show in your account within 1-2 business days of enrolling with OnPay.  If you do not see these amounts within this timeframe, please reach out to our Client Experience team at 1-877-328-6505 or hello@onpay.com.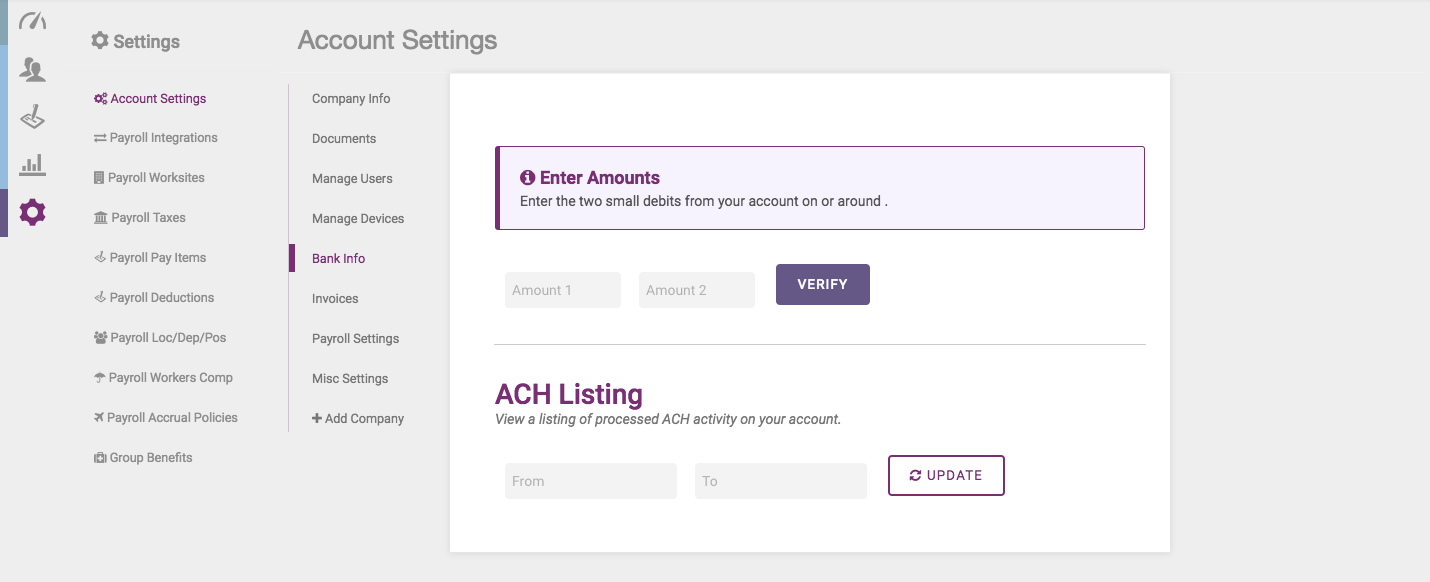 Once you locate the two debit amounts, log into OnPay and enter the amounts under the Settings Menu and Bank Info screen and click verify. Now you are ready to run your first payroll!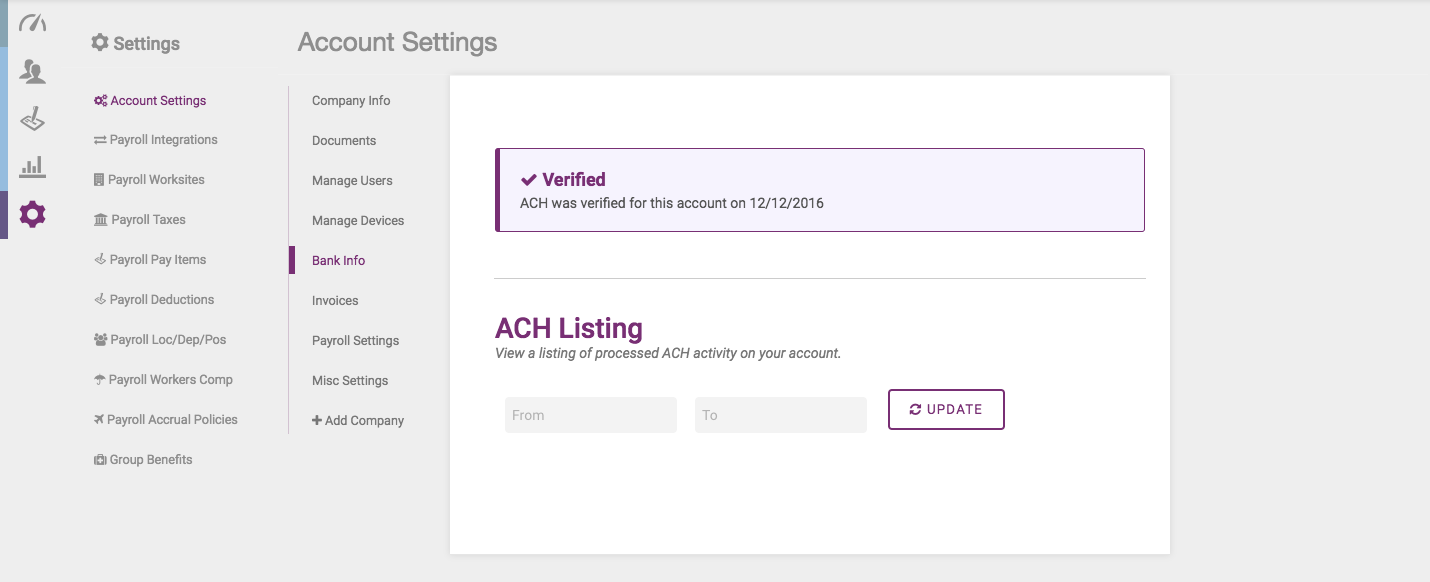 v5.1 ps