With Xero, you can track and pay bills, as well as get a clear overview of accounts payable and cash flow. And because it integrates with your OnPay account, you can export your pay runs right to Xero for approval. We'll show you how.
What we'll cover
Exporting the pay run
Click Company, then "Payroll Integrations", and then Payroll Exports.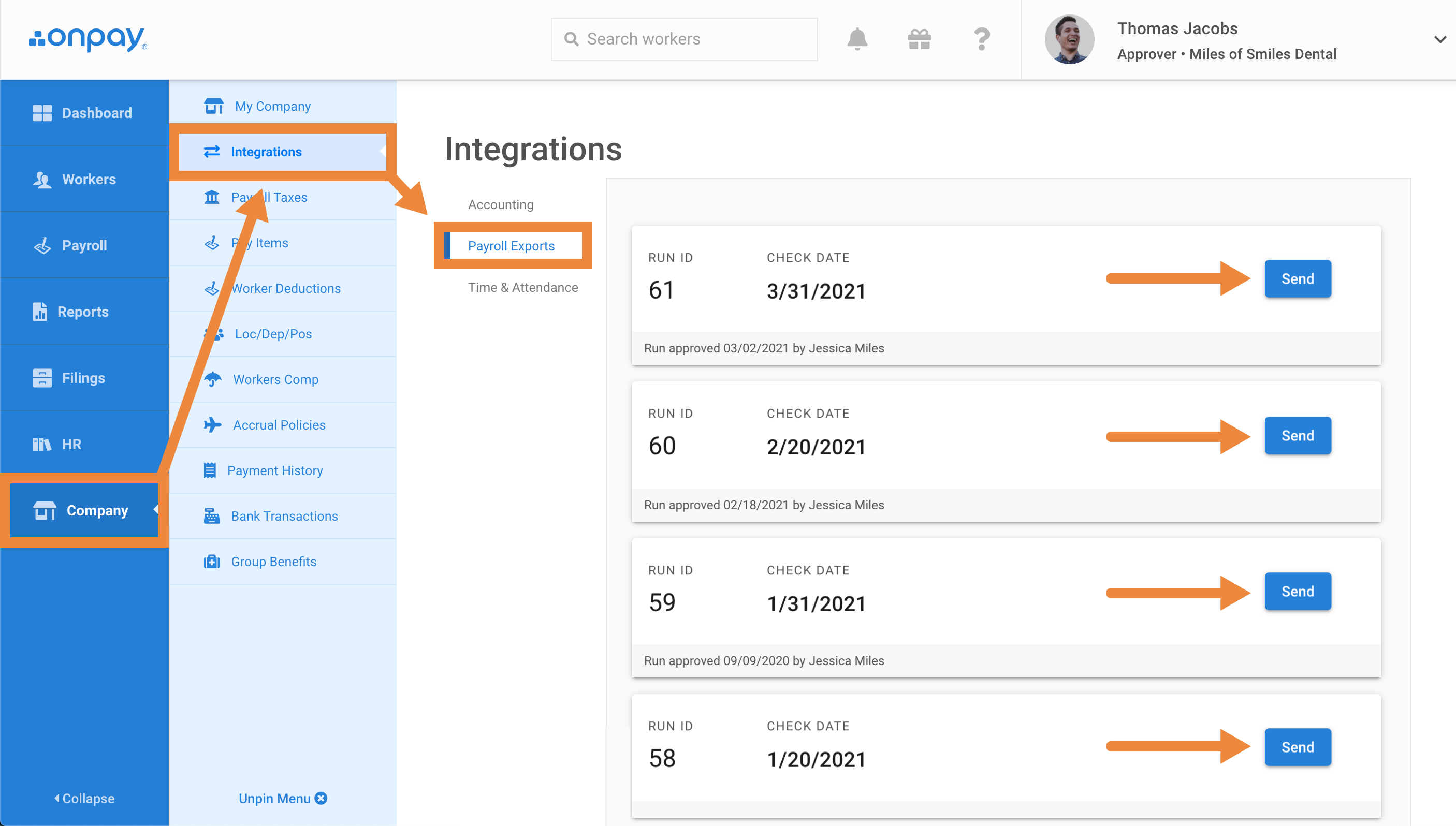 Click Send for the pay run you would like to send to Xero.

It may take a few moments to export.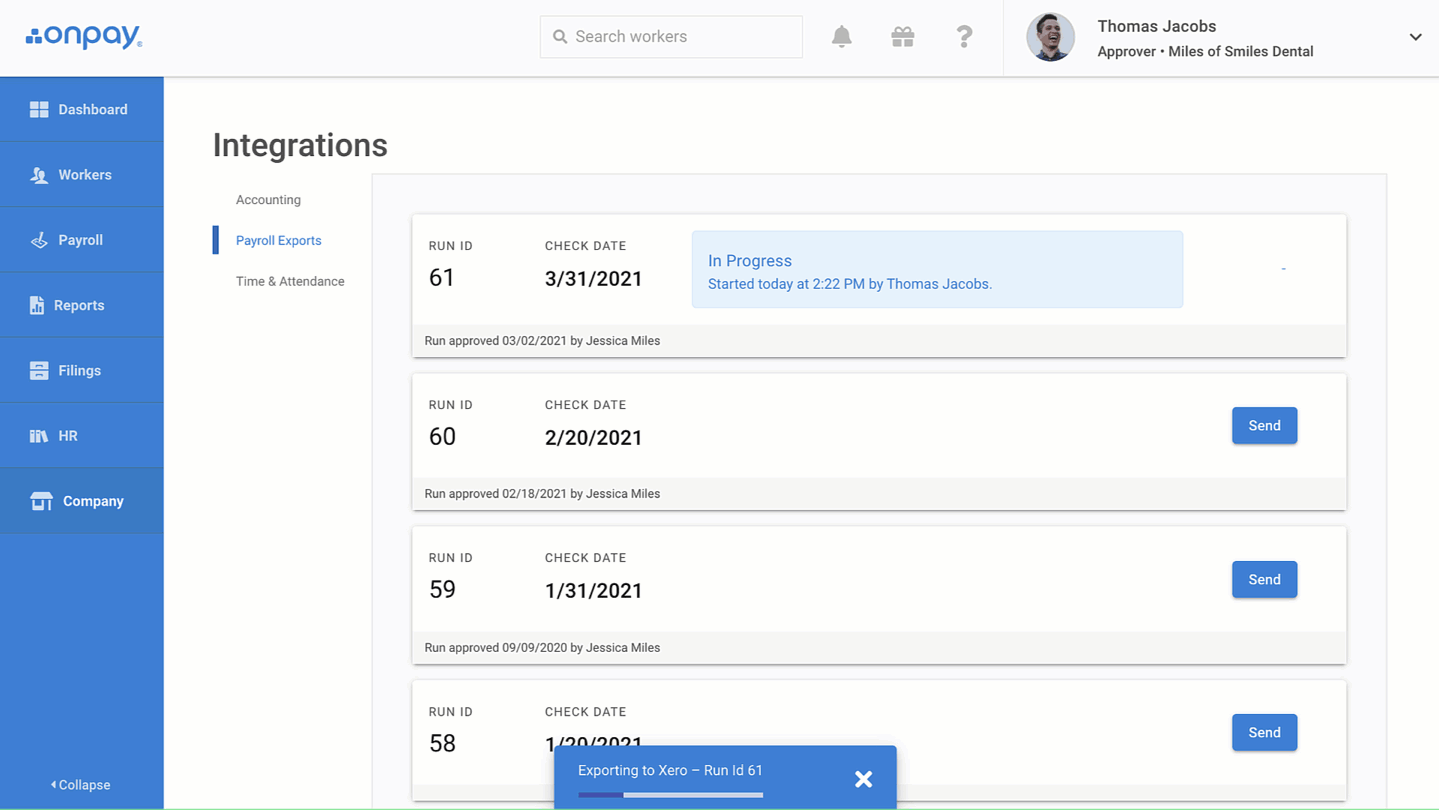 You'll see a confirmation message when the pay run has been successfully exported to Xero.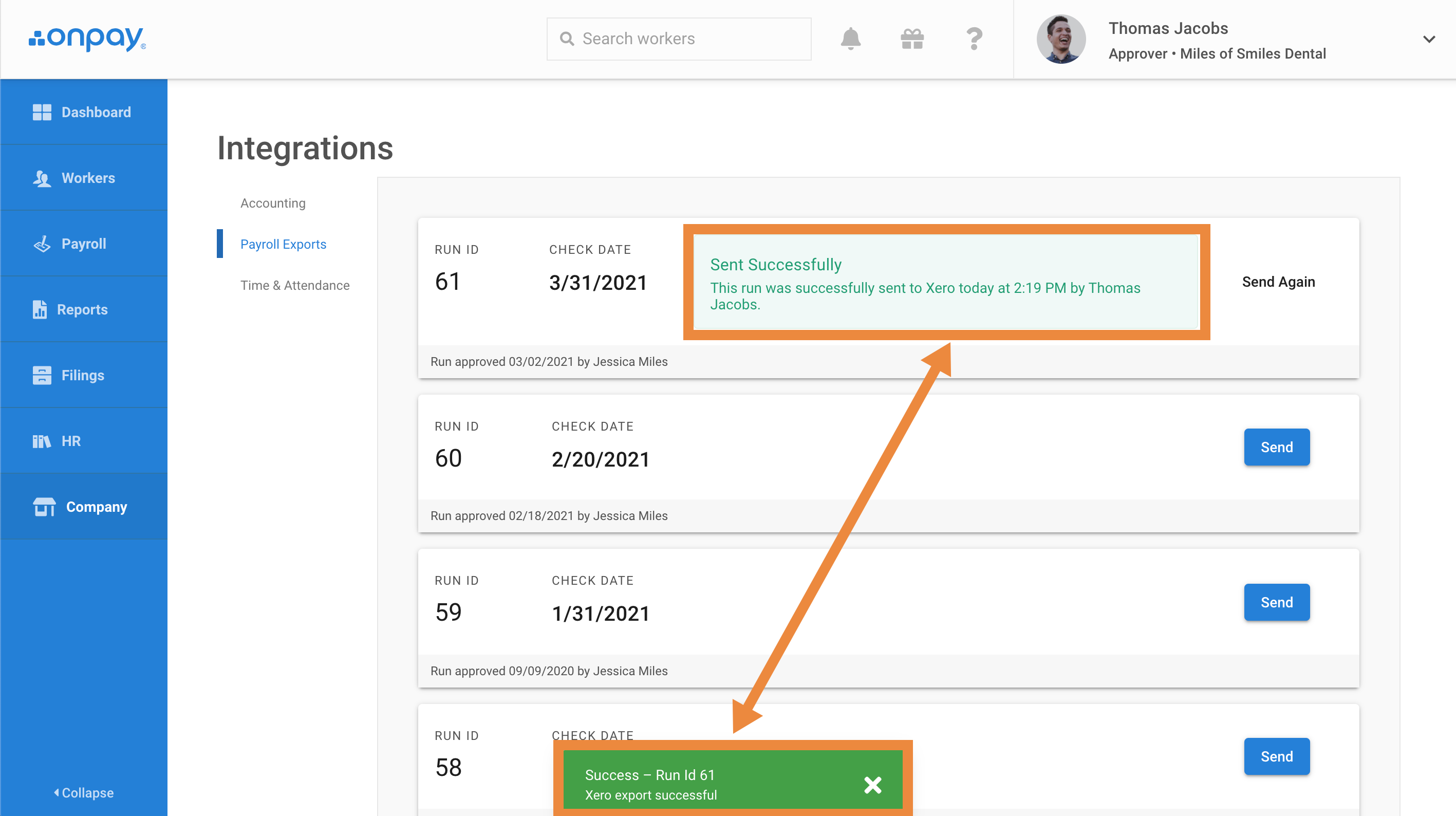 You can alway send this run to Xero again, should you need to re-export.

Approving the payroll data in Xero
There are three ways you can export a pay run to Xero:
To Draft Bills (recommended)

To Awaiting Payment

To Approved and Paid
If you've chosen to export pay runs to Draft Bills, you can view your run data in your Xero Dashboard under "Bills you need to pay".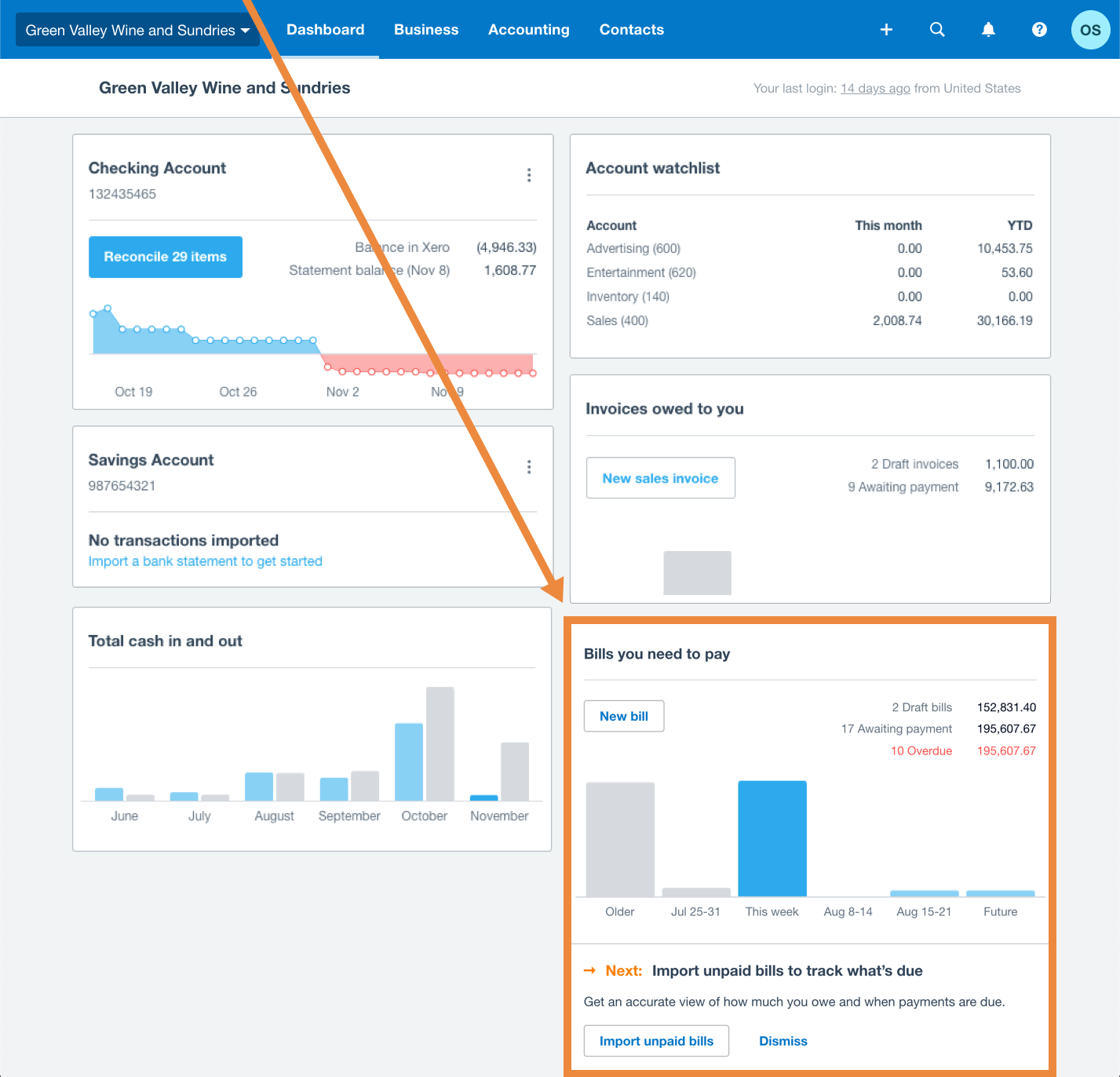 To approve these transactions, click on "Draft bills", then checkmark the items and hit "Approve".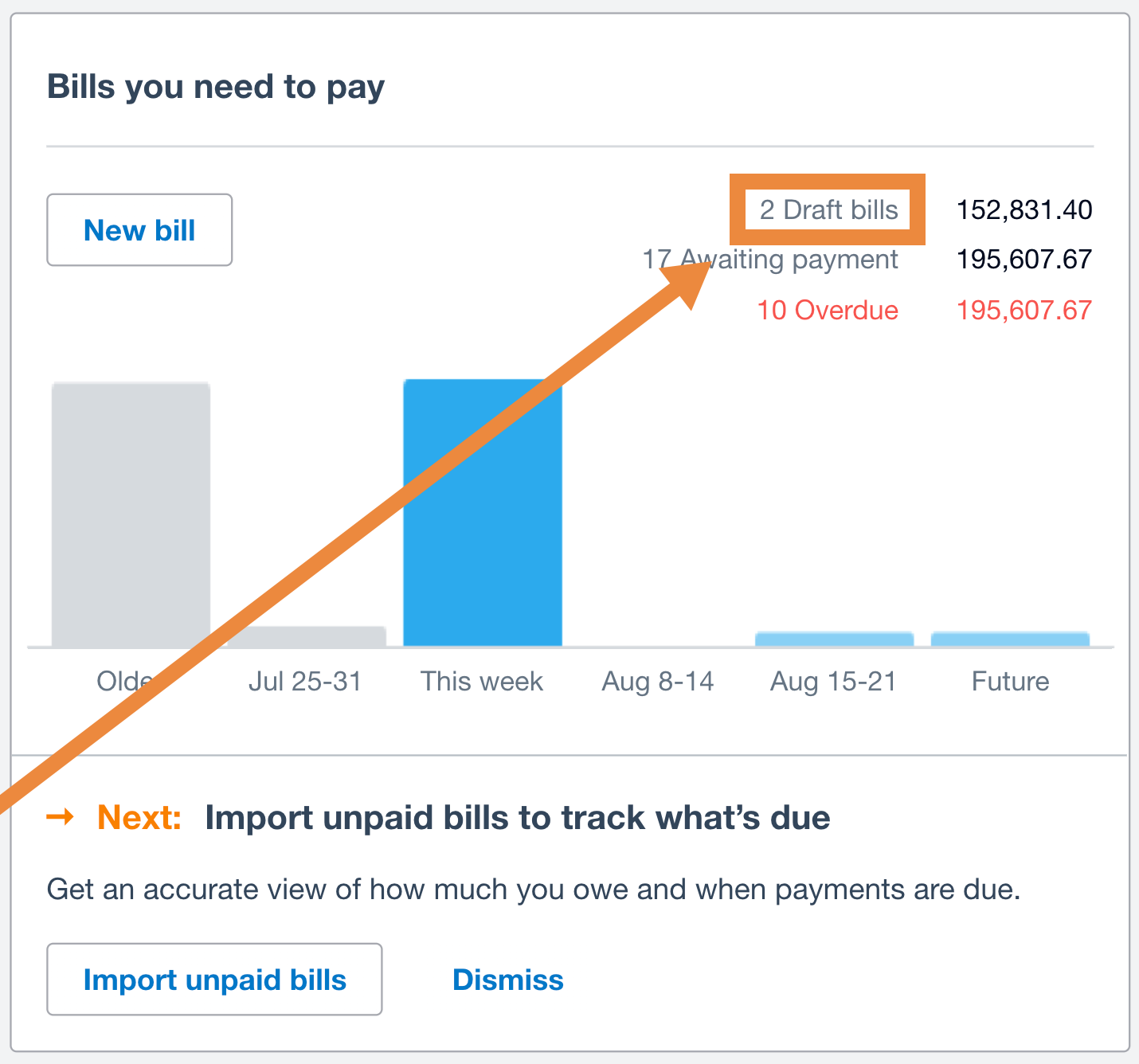 Select the run(s) and click Approve.

Where to find your pay run data in Xero
If you're exporting to Awaiting Payment, or Approved and Paid, run data will appear under "Awaiting Payment", or "Paid", respectively. We'll show you where to find your OnPay transactions in Xero>
v6.0 ps