When you reach 50 clients or more added to your dashboard, you qualify for free co-branding in OnPay. Co-branding your firm's account is a great way to remind your clients how hard you're working for them every time they log into OnPay. You'll also get a personalized referral page so people can see your logo when they sign up.
What we'll cover
What's co-branding?
Co-branding is when we embed your logo in-app, so that it makes your firm a permanent part of OnPay. You may even have already seen your logo in your own dashboard, but when you get above fifty clients, something really special happens: Your clients will see your firm's logo, too.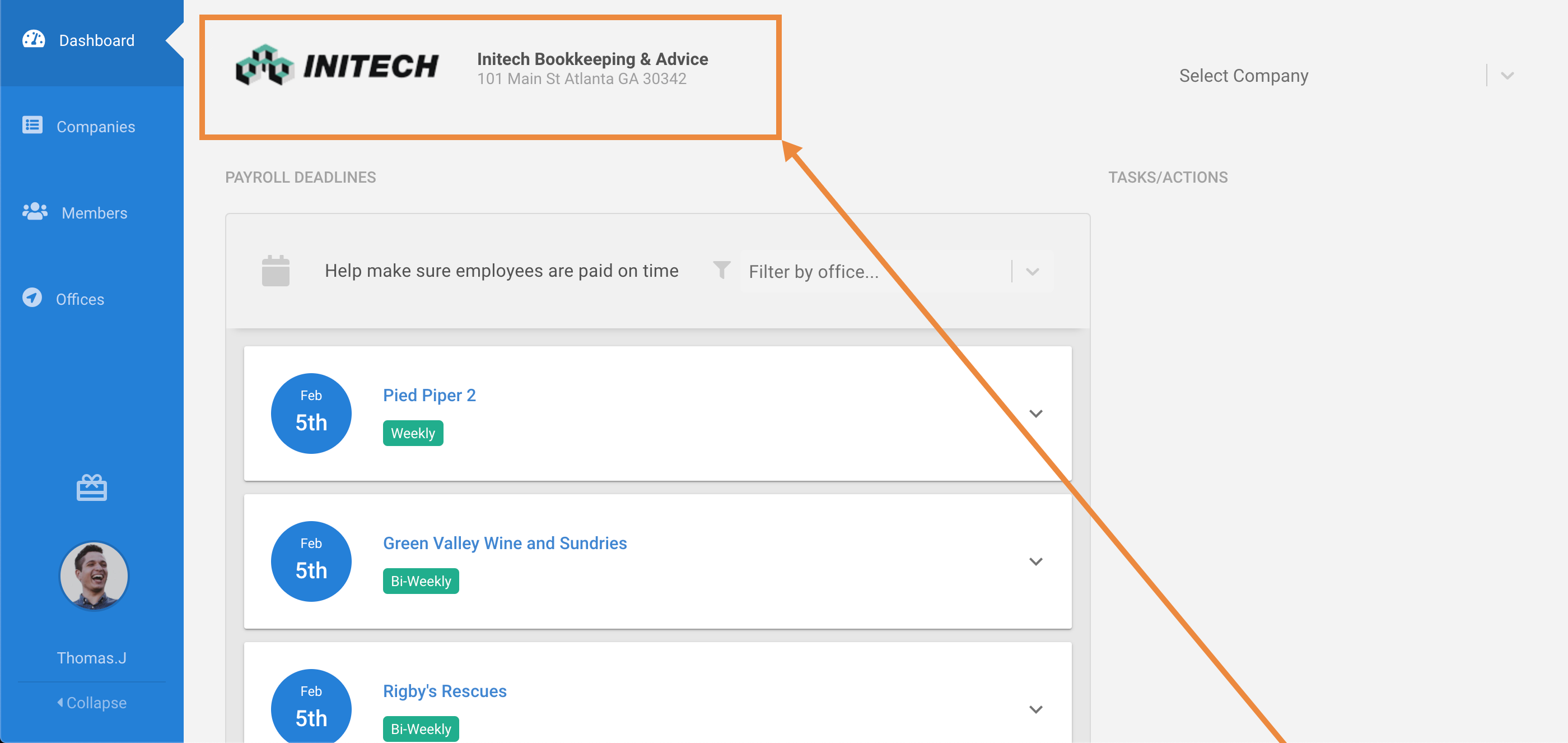 Where will my firm's brand appear?
Login
Client dashboard
Personalized referral page
Login
A personalized login page means your clients aren't just logging into OnPay, they're using a trusted tool you've provided as part of your firm's services.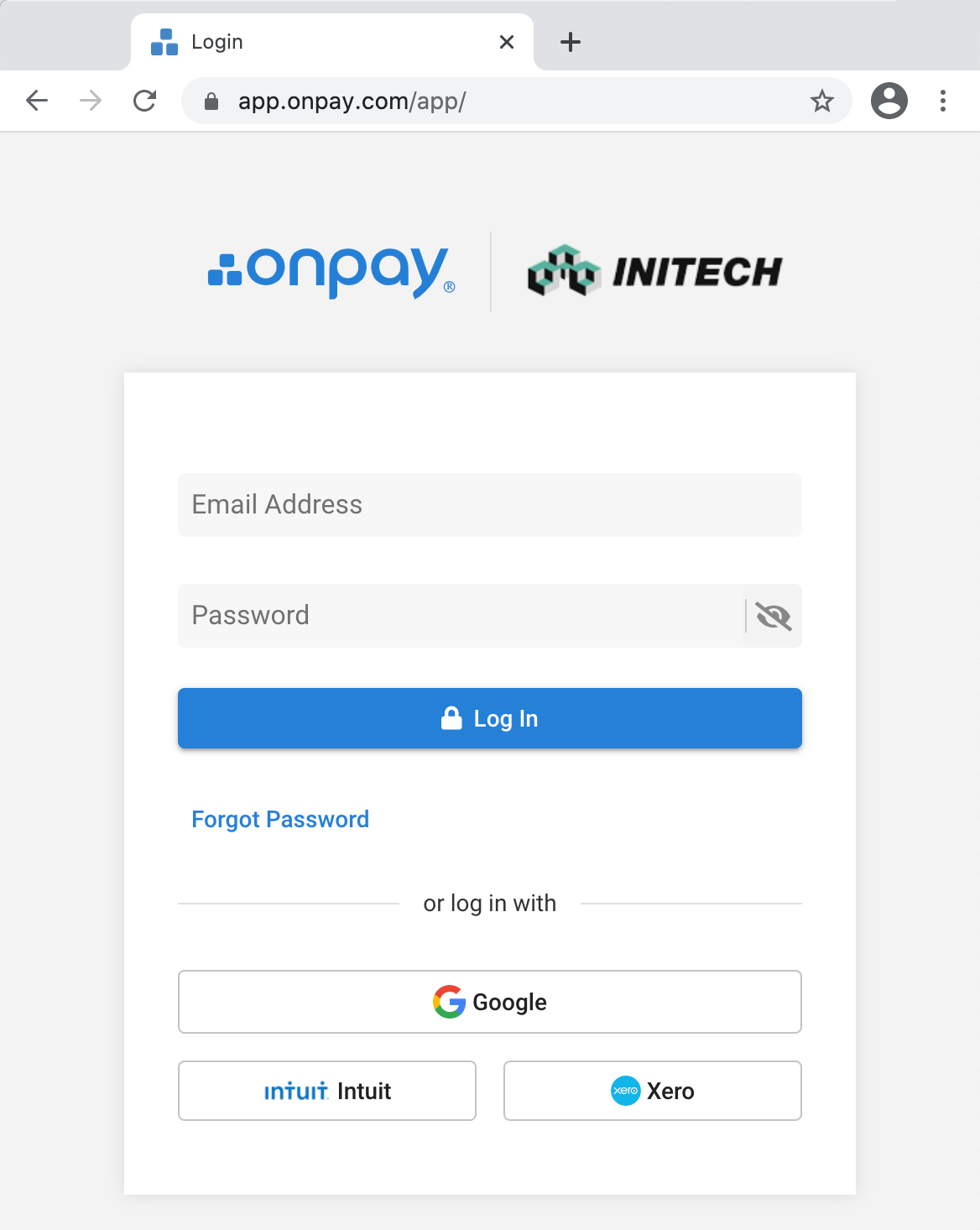 Client dashboard
Any time your clients are logged into OnPay, they'll see your firm's logo right next to ours.

Personalized referral page
Let our referral page work for you, collecting a prospect's name, email, and company info so they can easily add themselves to your dashboard.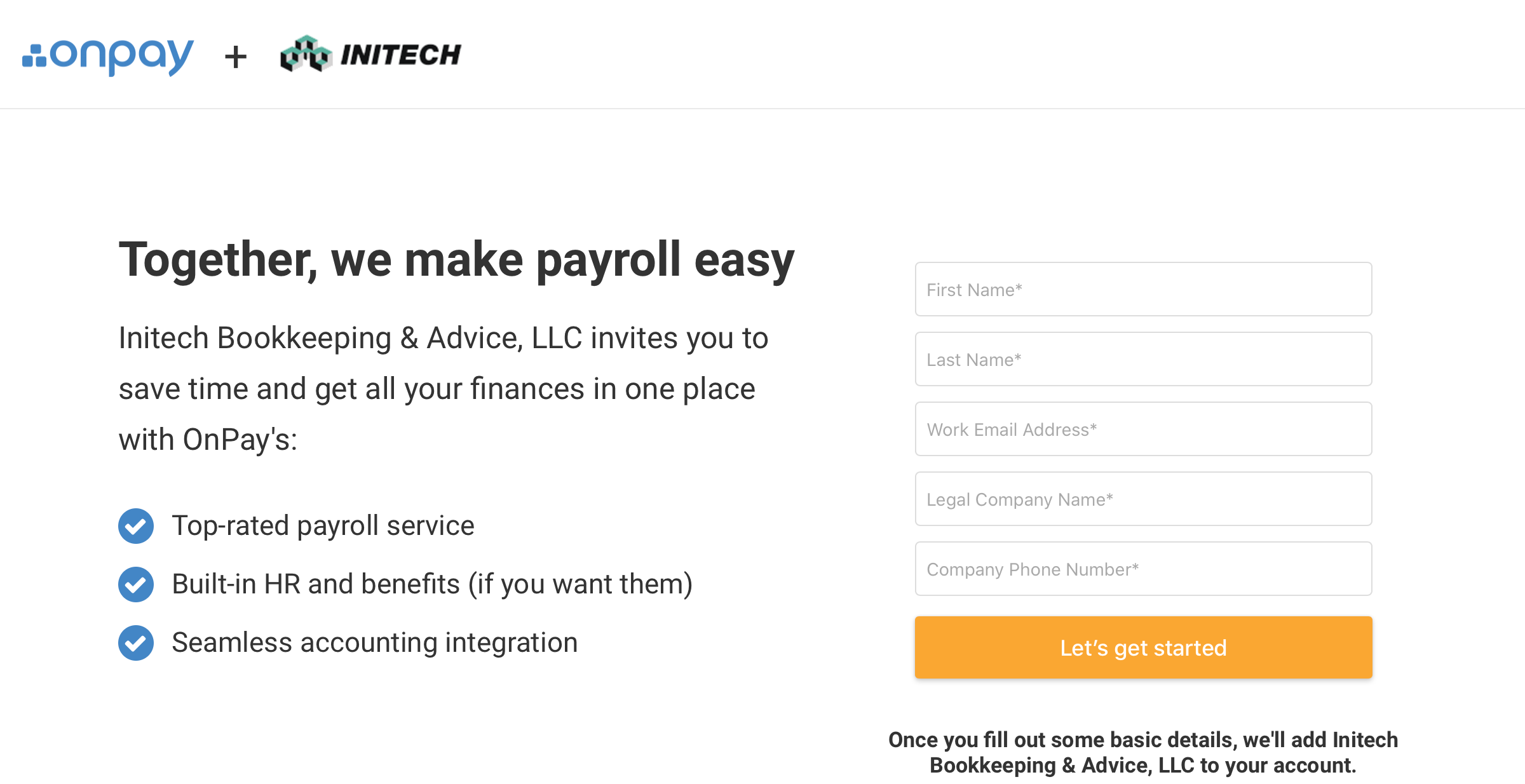 How do I request/update co-branding?
If you meet the fifty client minimum and want to request co-branding, or your firm's logo has changed and you need your co-branding updated, email us at partners@onpay.com with your request.
Thanks for being a Partner!
v6.0 ps