In the employee directory, you can update your personal info, like an address, or your phone number. If you don't have access to the employee directory, contact your employer.
What we'll cover
From your home page, you can go to Personal in the side menu, or just click Edit in your "Personal Information" tile.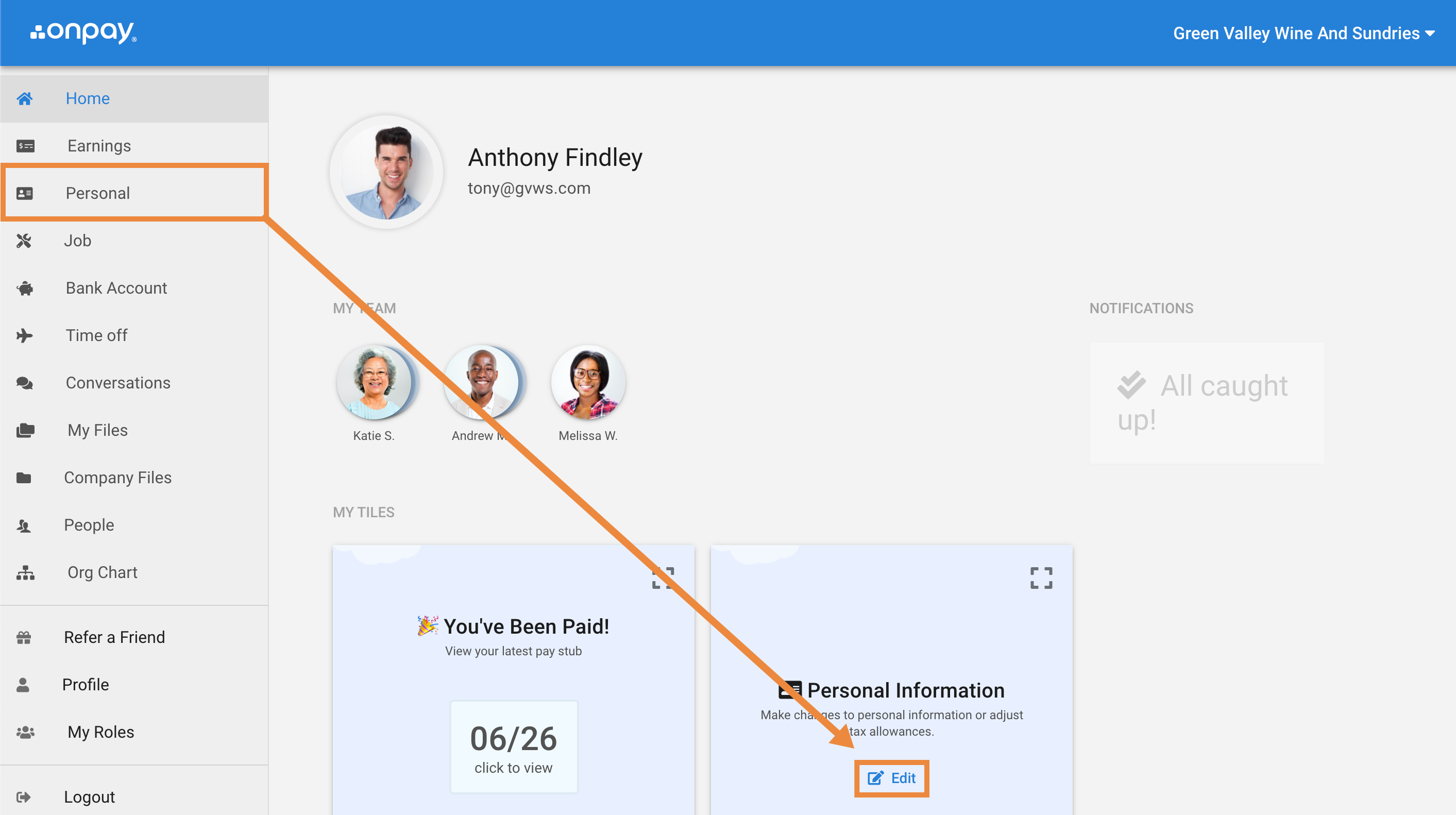 Personal details
You can see your personal details here. Click Edit to change them.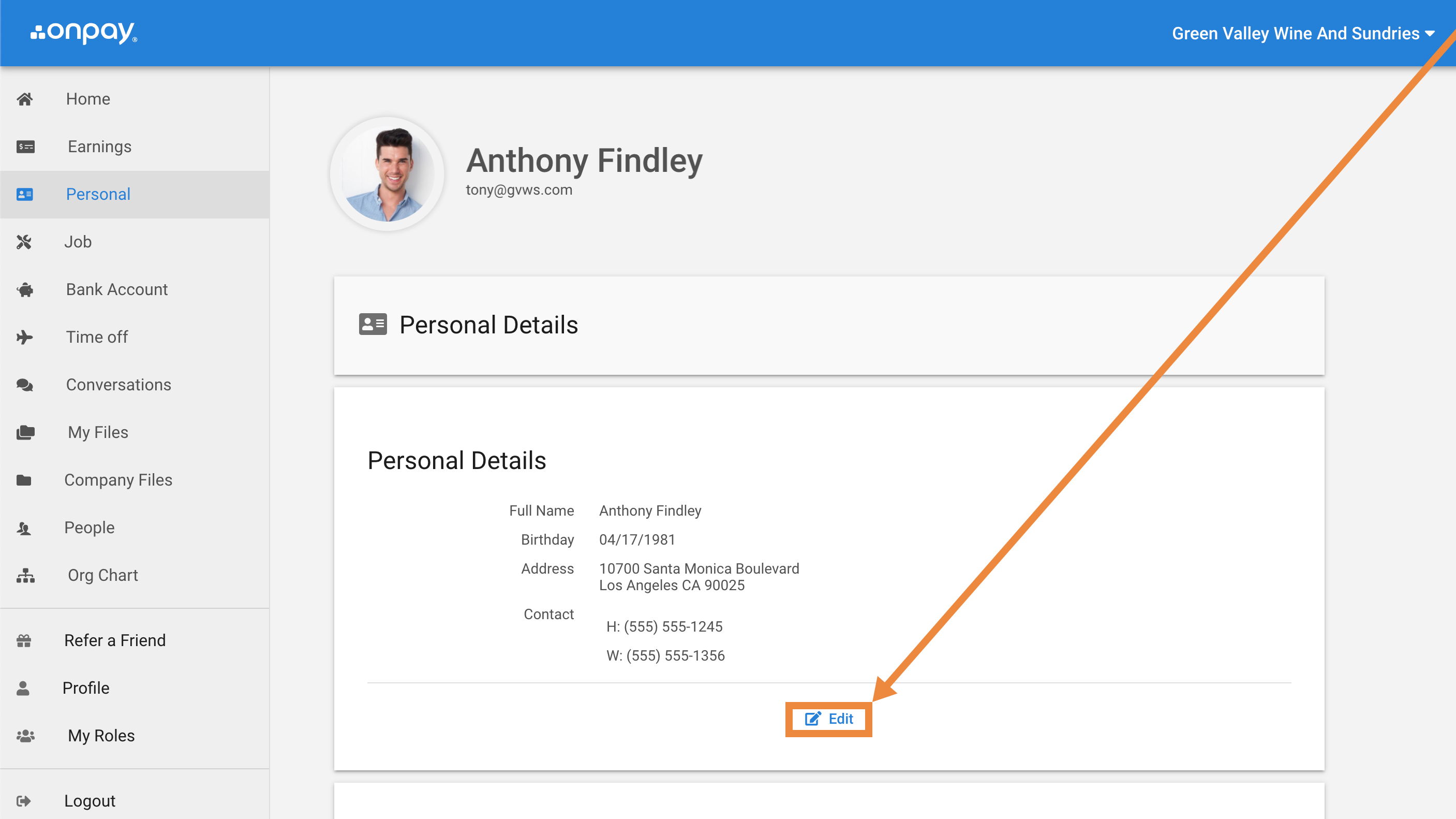 What you can change
Name

Social security number

Birthday

Phone number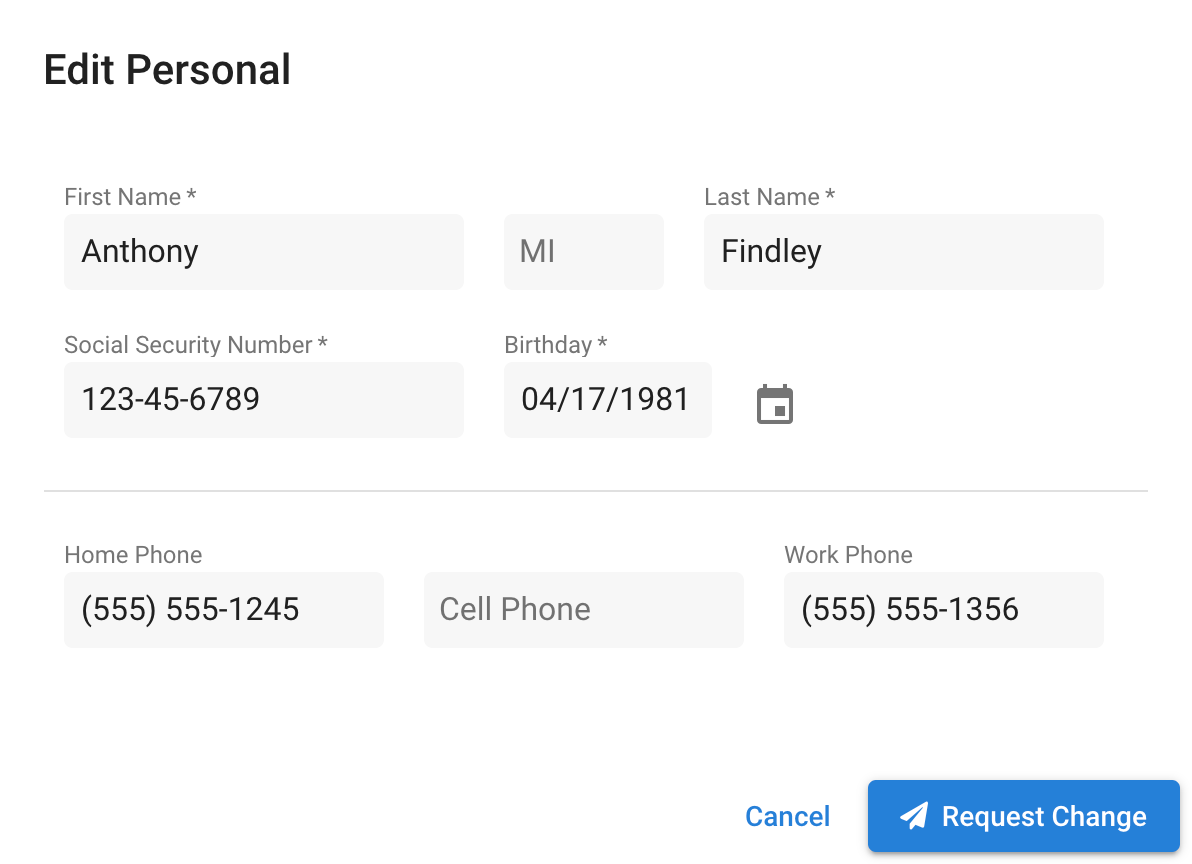 When you've finished updating your details, click Request Change. You will be notified when your change is approved by your manager, and it will then automatically update in your personal details.

Why you can only "request change"
Your personal details are used by OnPay when filing taxes and employment reports on your employer's behalf. In order to comply with government regulations, personal details have to match the forms we file. The change request process helps your employer ensure this accuracy.
If you change your address
Your address in OnPay has to match what your employer files for your W-2 and other tax filings each year. For this reason, if you change your address, you will need to notify your employer and provide your new address.
Personal bio
Introduce yourself by writing a short personal bio. Even if you're not new to the company, someone else may be, and it'll help everyone get to know each other. It can be as long or as short as you need it to be.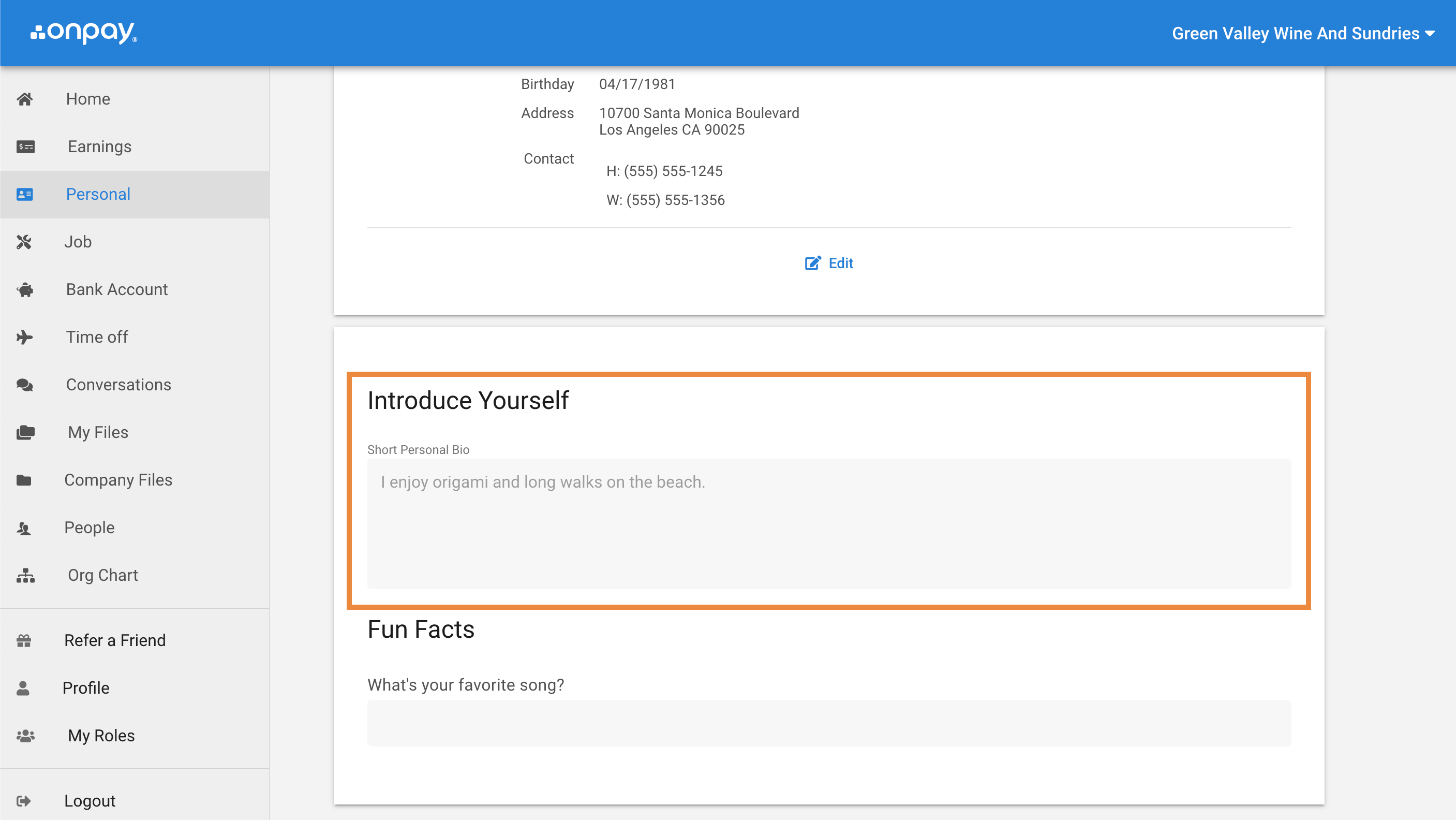 Fun facts
Fun facts can be a great way to break the ice with your coworkers. If you have access to the employee directory, take some time to read up on your colleagues. You might learn something new about them!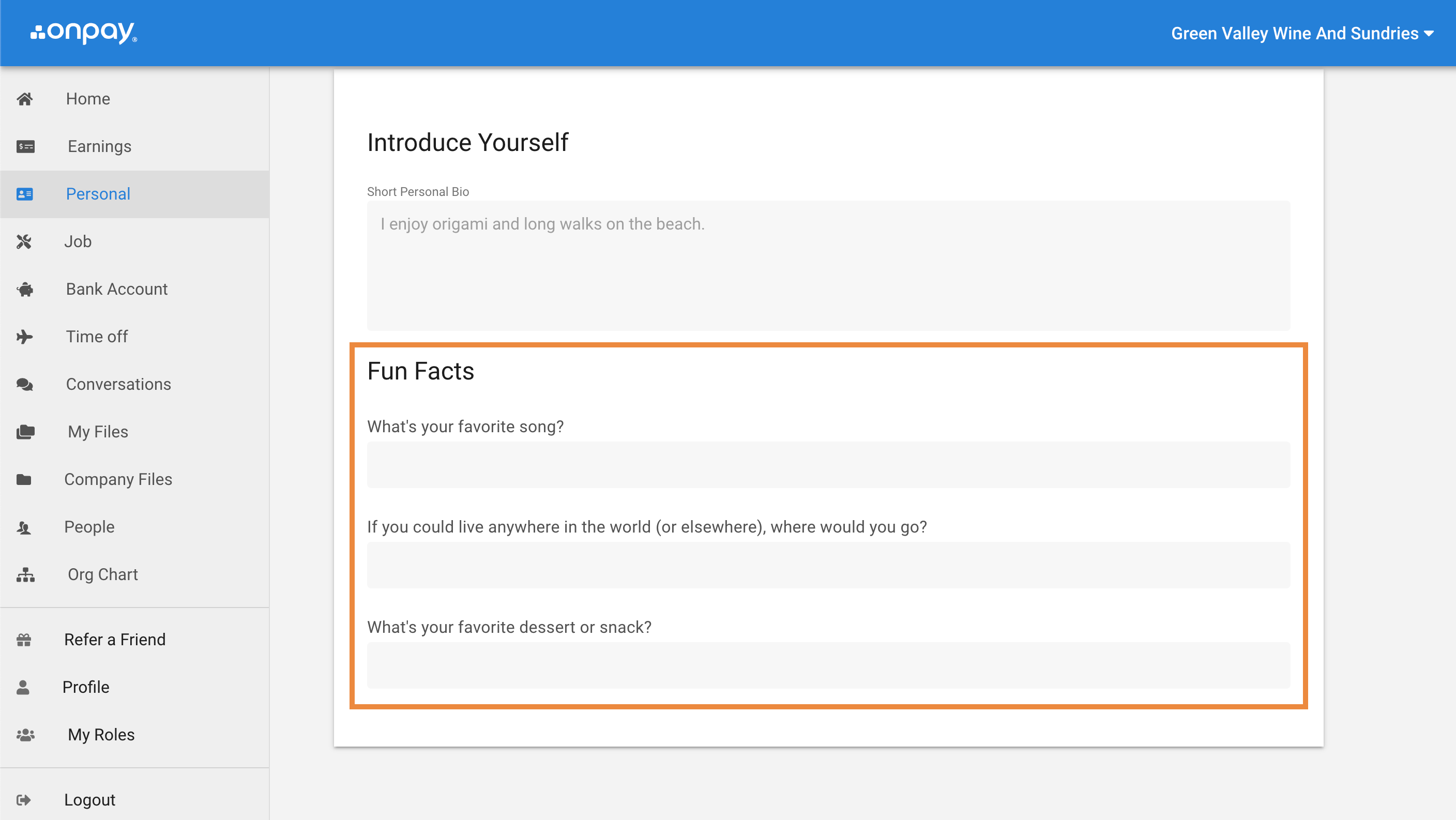 Note: If you don't see any fun fact questions to answer, they may not be set up by your employer. They can learn more in this article about the employee directory, including how to set up fun facts.
v6.0 ps