Special Offer - Add clients to your dashboard and earn up to $1,500!
For a limited time, you can earn an extra bonus for your firm when you add more clients to OnPay. Switch clients now and we'll handle their year-end filings, or have us get everything set up and ready for January 1st. Get $500 when you add five new clients ⁠— and up to $1500 when you add 10 ⁠— who run payroll by Jan 31, 2021.
About this program
If you know an accountant or bookkeeper who could benefit from adding payroll services to their practice, you can refer them to OnPay right from your partner dashboard. When they book a demo or sign up for the OnPay Partner Program, you'll receive a $100 bonus!*
Here's how to refer:
Click the "gift" button above your profile in the dashboard.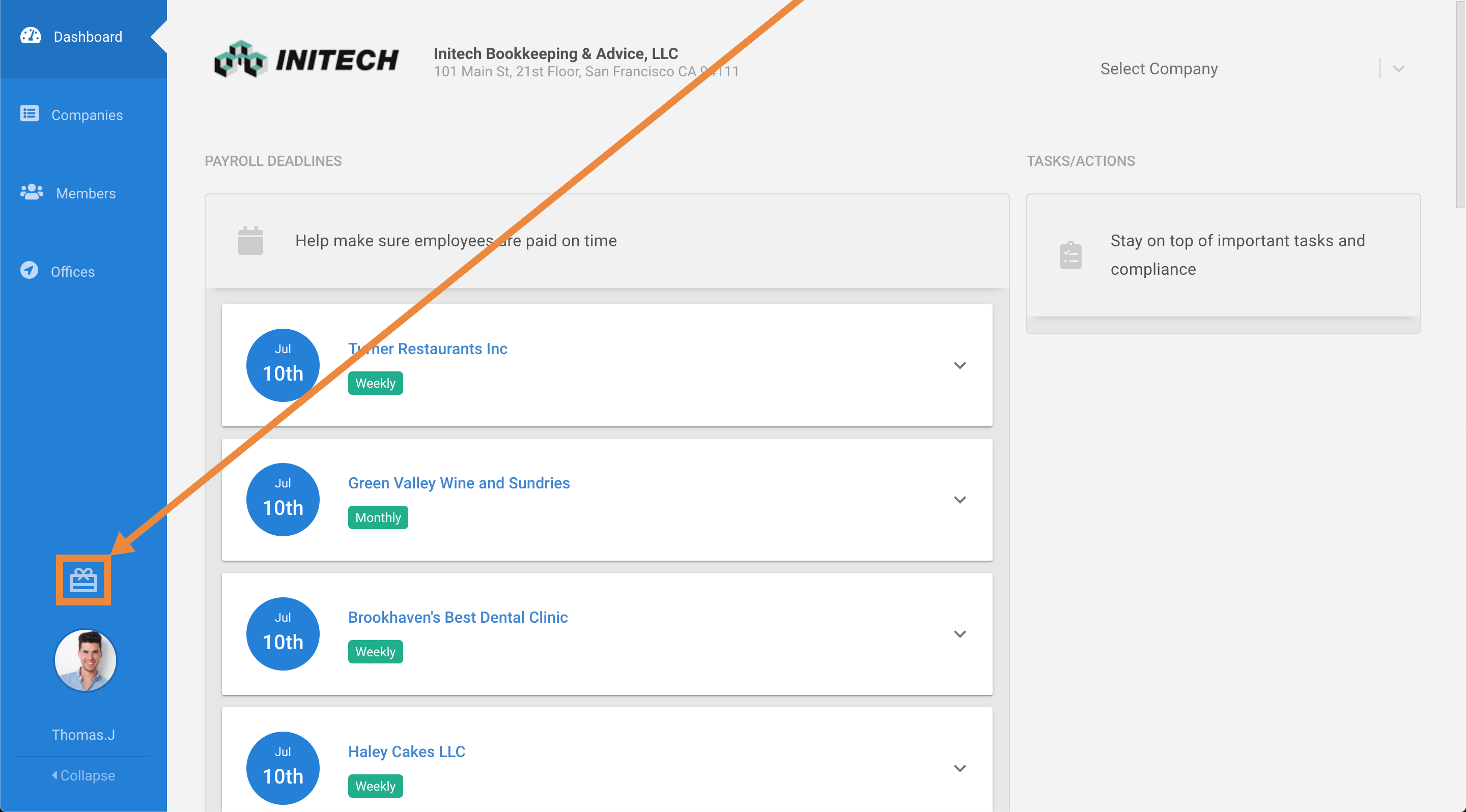 Let us know you're referring an accountant or bookkeeper.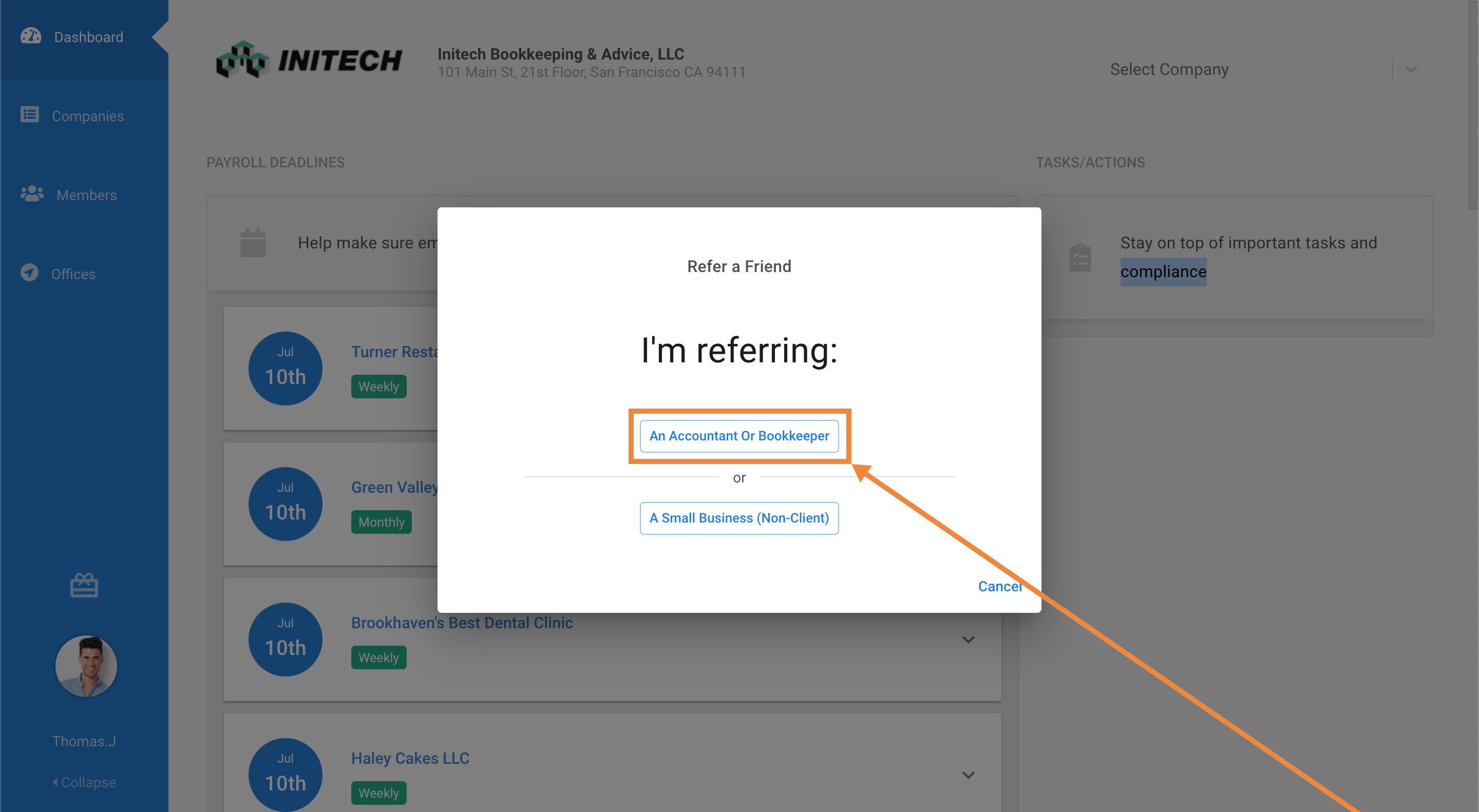 Note: If you know someone who owns a small business, but who is not your client, you can also refer them here by clicking A Small Business (Non-Client). Learn more about the rewards and terms for small business referrals.
When referring an accountant or bookkeeper, we just need their name and email address, and we'll take it from there. If they book a demo or sign up for our Partner Program, we'll send you $100!

*Terms and conditions for this offer
v6.0 ps