If you know an accountant or bookkeeper who could benefit from adding payroll services to their practice, you can refer them to OnPay right from your partner dashboard. You can earn $500 if they attend a demo, and an additional $2,000 if they become an OnPay Partner — up to $2,500 per qualified referral!
Limited Offer: OnPay Year-End Referral Program
Get up to $2,500 for referring an accountant or bookkeeper to the OnPay Partner Program
Just follow the steps in this article to refer an accountant or bookkeeper to the Partner Program. Refer as many accountants and bookkeepers as you can by the end of the year to:
Get $500 for every referral who attends a product demo by Jan 31
Get $2,000 for every referral who becomes a Partner with active clients by Jan 31
You can even double-dip and get $2,500 if they do both!
Here's how to refer another accountant or bookkeeper to OnPay:
Click the "gift" button above your profile in the dashboard.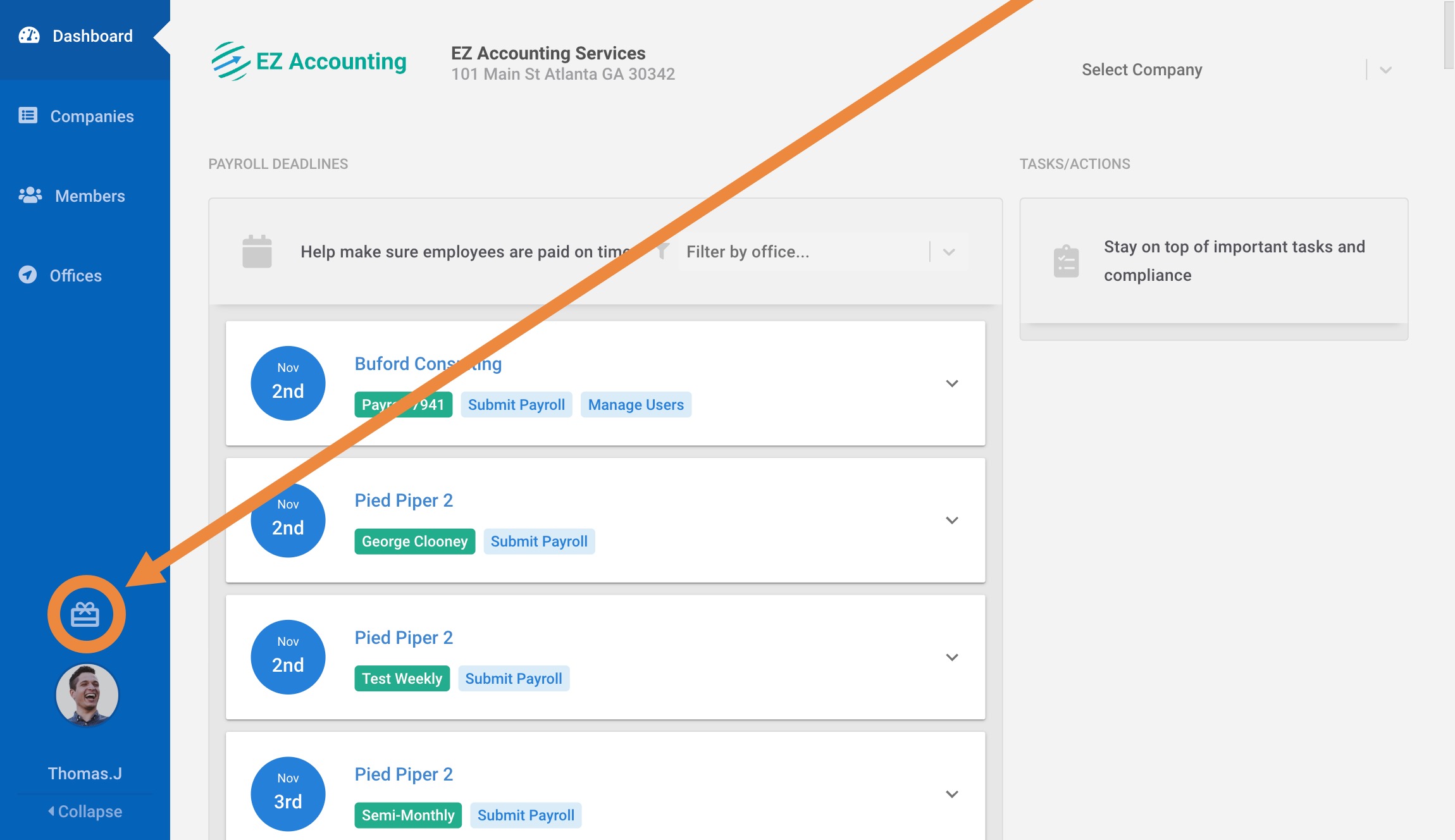 Let us know that the friend you're referring is an accountant or bookkeeper, so they qualify as a Partner Program Referral.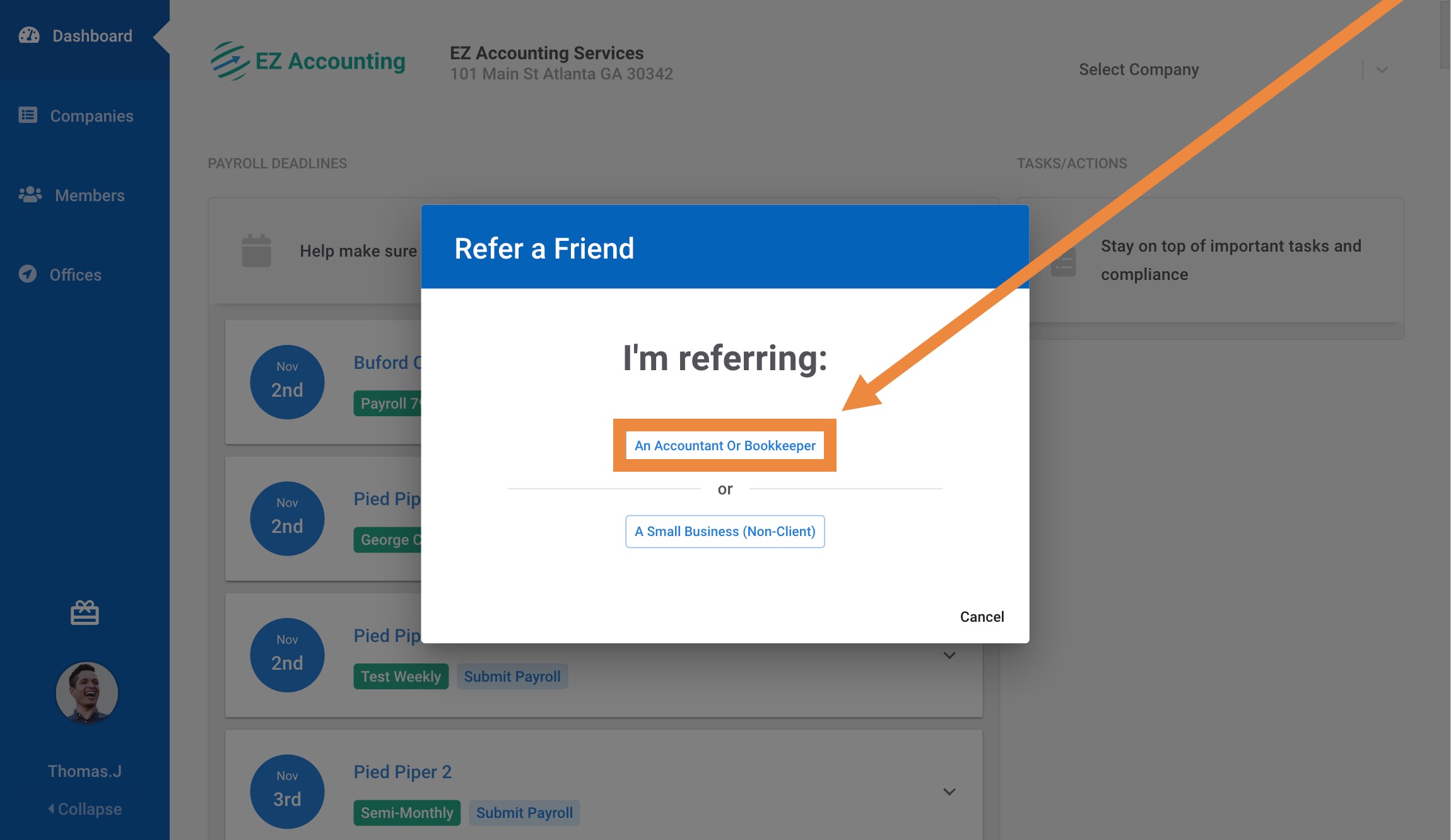 About Small Business Referrals
If you know someone who owns a small business, but who is not your client, you can also refer them here by clicking A Small Business (Non-Client). Learn more about the rewards and terms for small business referrals.
Enter your referral's name and email address, and click Send Referral. We'll take it from there!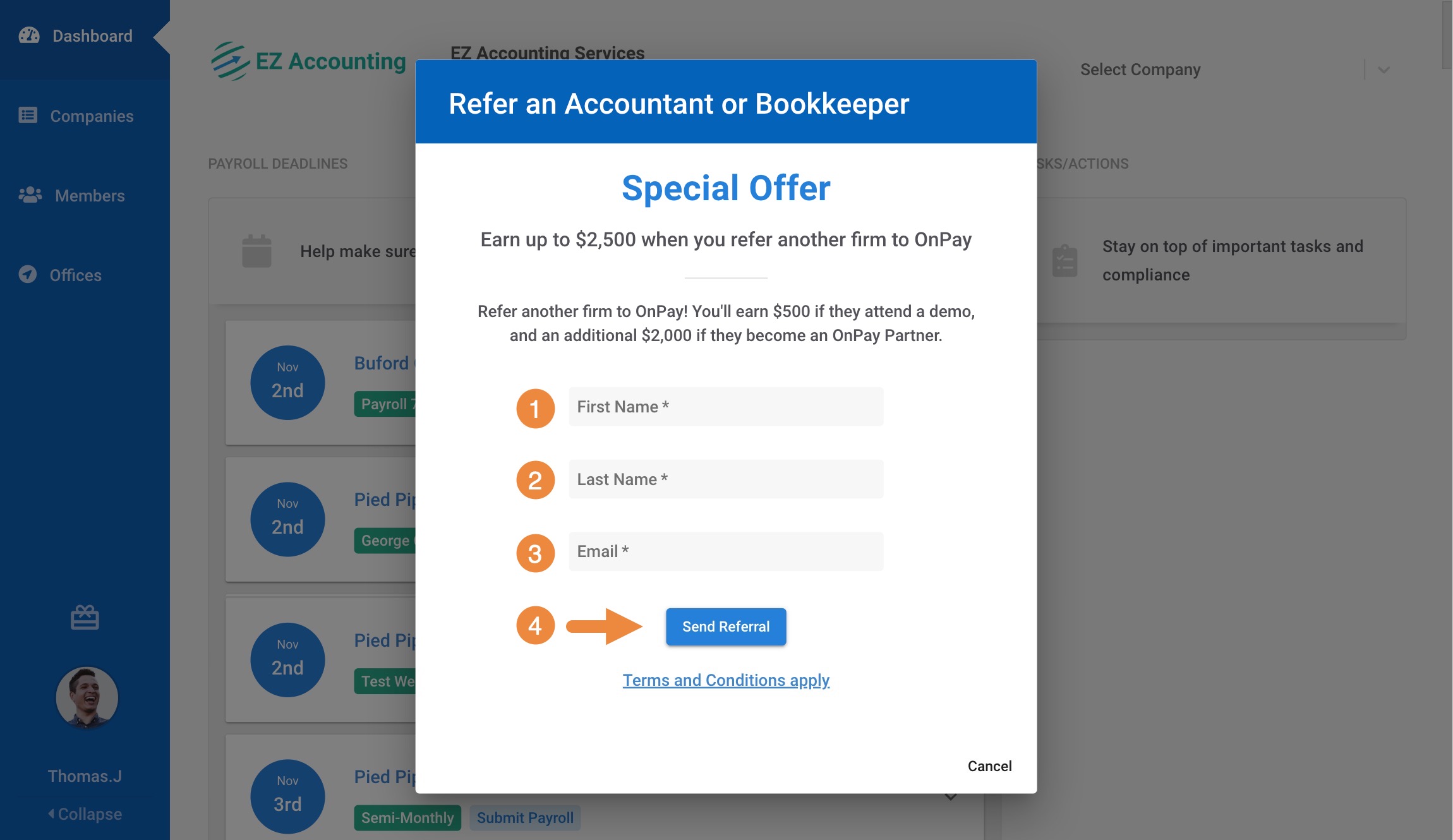 There's no limit to the number of accountants and bookkeepers you can refer to our Partner Program, at up to $2,500 per qualifying referral!*
*Terms and conditions for this offer
v6.22