Once you have set up time off accrual policies in OnPay, you can assign those to employees. This article will show you how.
If you want to learn more about how to create a time off accrual policy, see this article.
From the main dashboard, navigate to Workers > Employees from the menu to the left.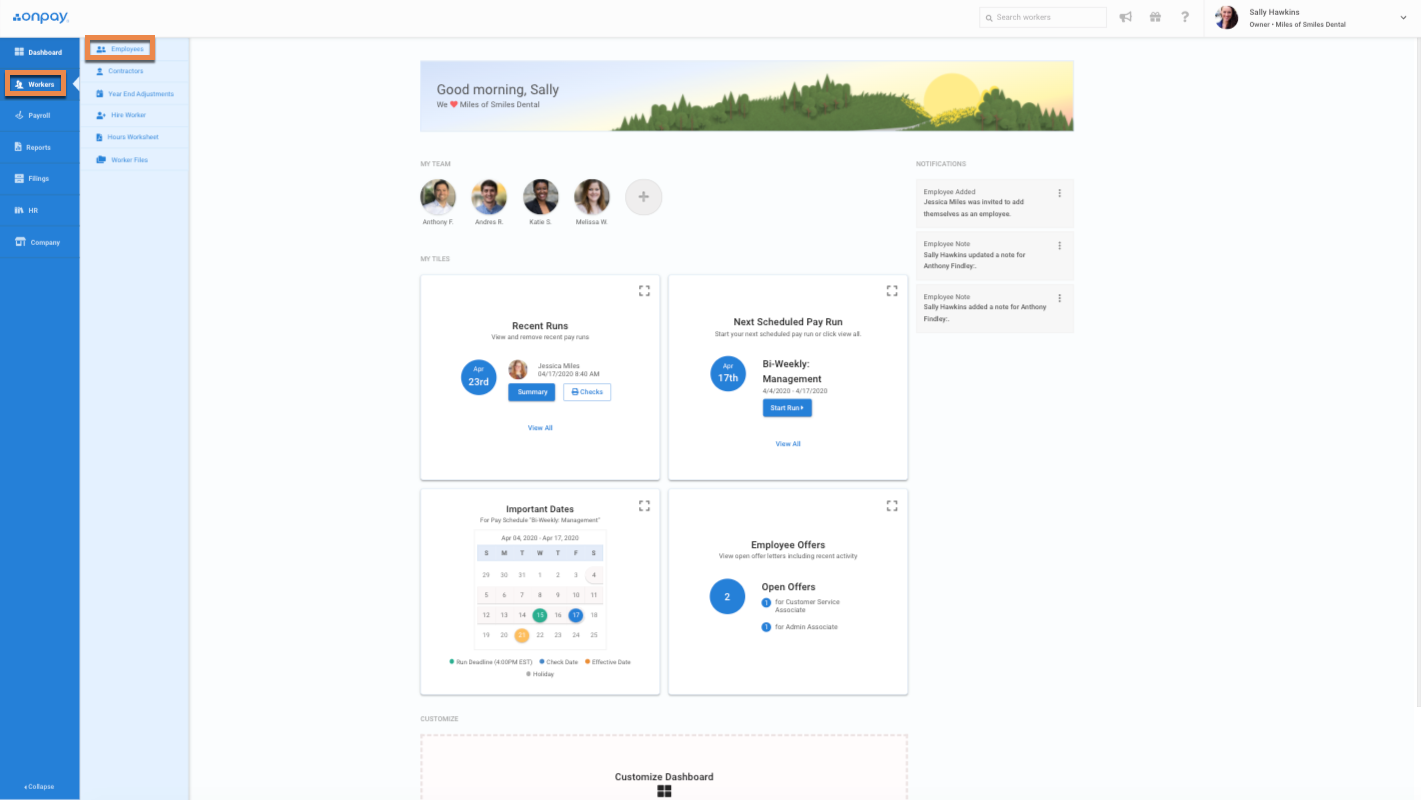 Click on the profile of an employee you want to add a policy to.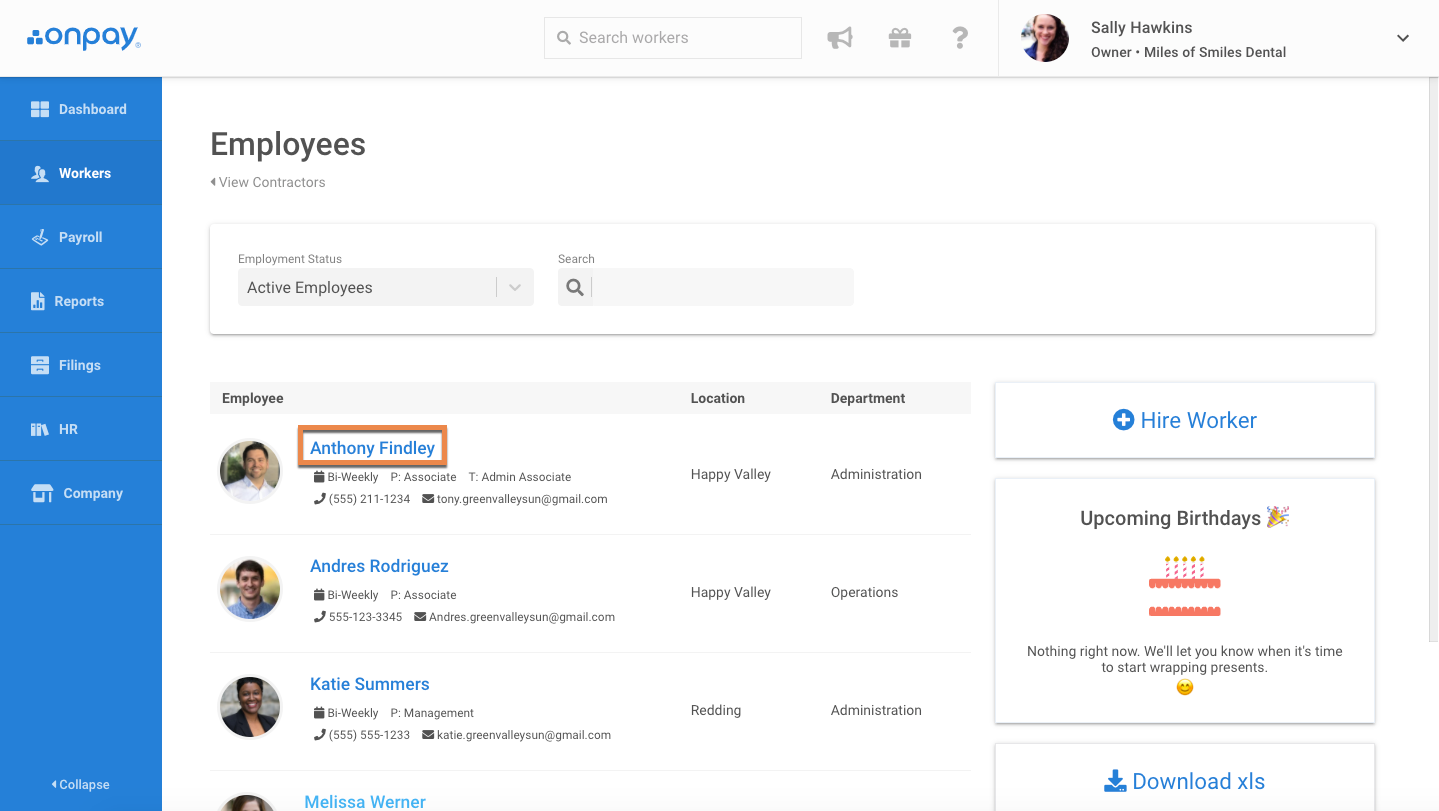 From the window that appears, select the HR tab.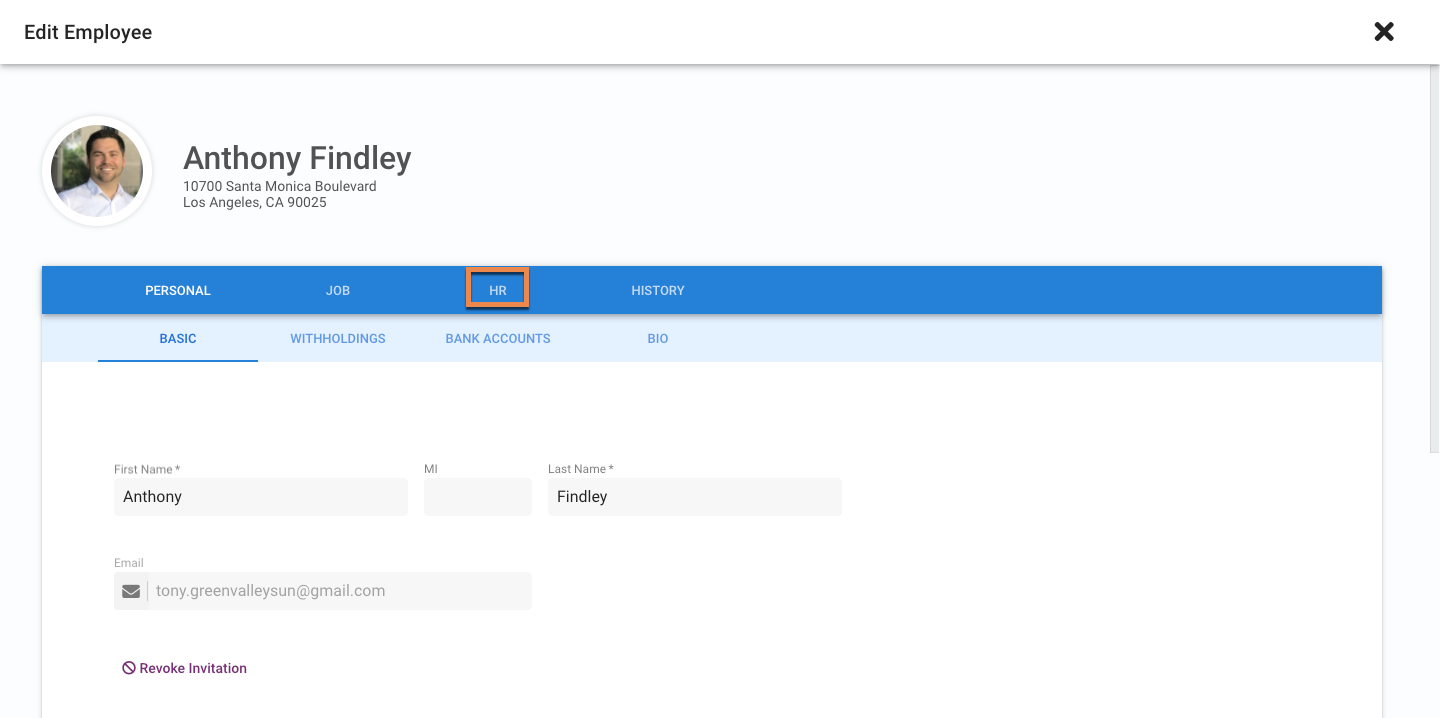 Here you can choose from the Vacation, Sick, and PTO options. Select the type of policy you want to assign to this employee.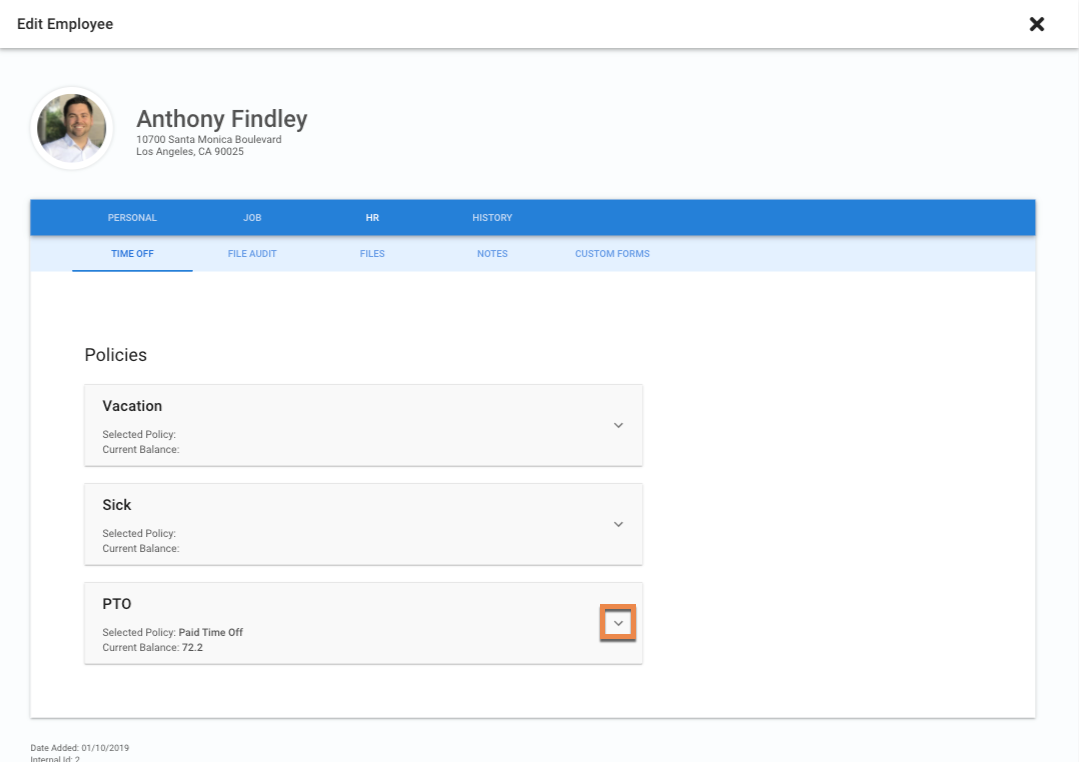 Here, you can select a policy to assign from the drop down.
You can also set the employee's Anniversary Date, which is very important. This date indicates when OnPay will base accrual calculations from. This is typically the employee's hire date.
If the employee has never accrued time, you can leave the Last Accrual Date blank. If the employee has never accrued time, the Amount Available will be blank until they begin to accrue time.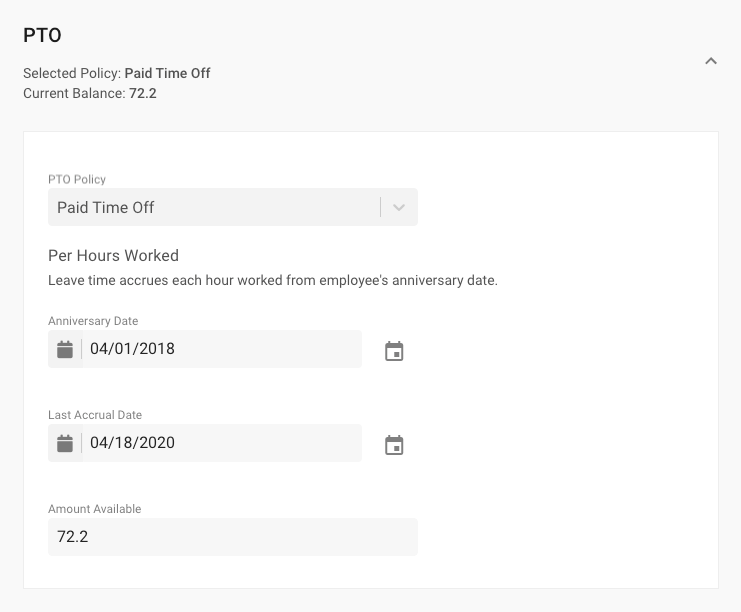 The policy will save automatically to the employee as you edit the profile.
You can continue the same steps to assign policies to your other employees.
v6.0 ps