Adding/Changing Owners:
Account owners are established when you enroll or invite a new client to your dashboard. We typically recommend that the owner of the business should be assigned as the owner on the account.
Once an owner is established for a company, that role can only be changed or removed by OnPay. Contact us at hello@onpay.com for changes to account owners.
Adding/Changing Approvers, Controllers, and Managers:
1. Launch the company whose users you want to edit.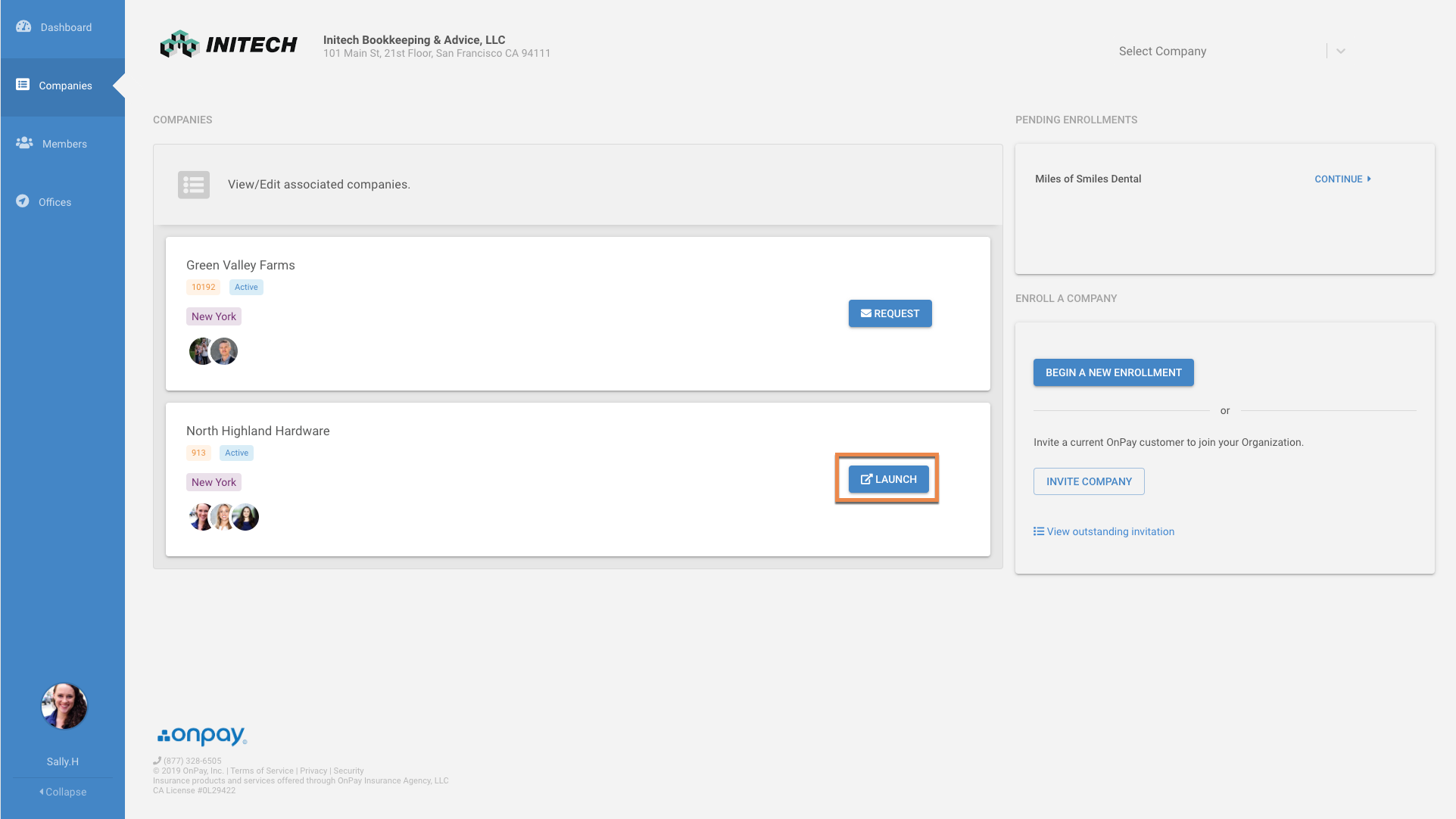 2. Go to Settings > Account Settings > Manage Users. From here, you can change existing access or invite a new Approver, Controller, or Manager using one of the purple tiles.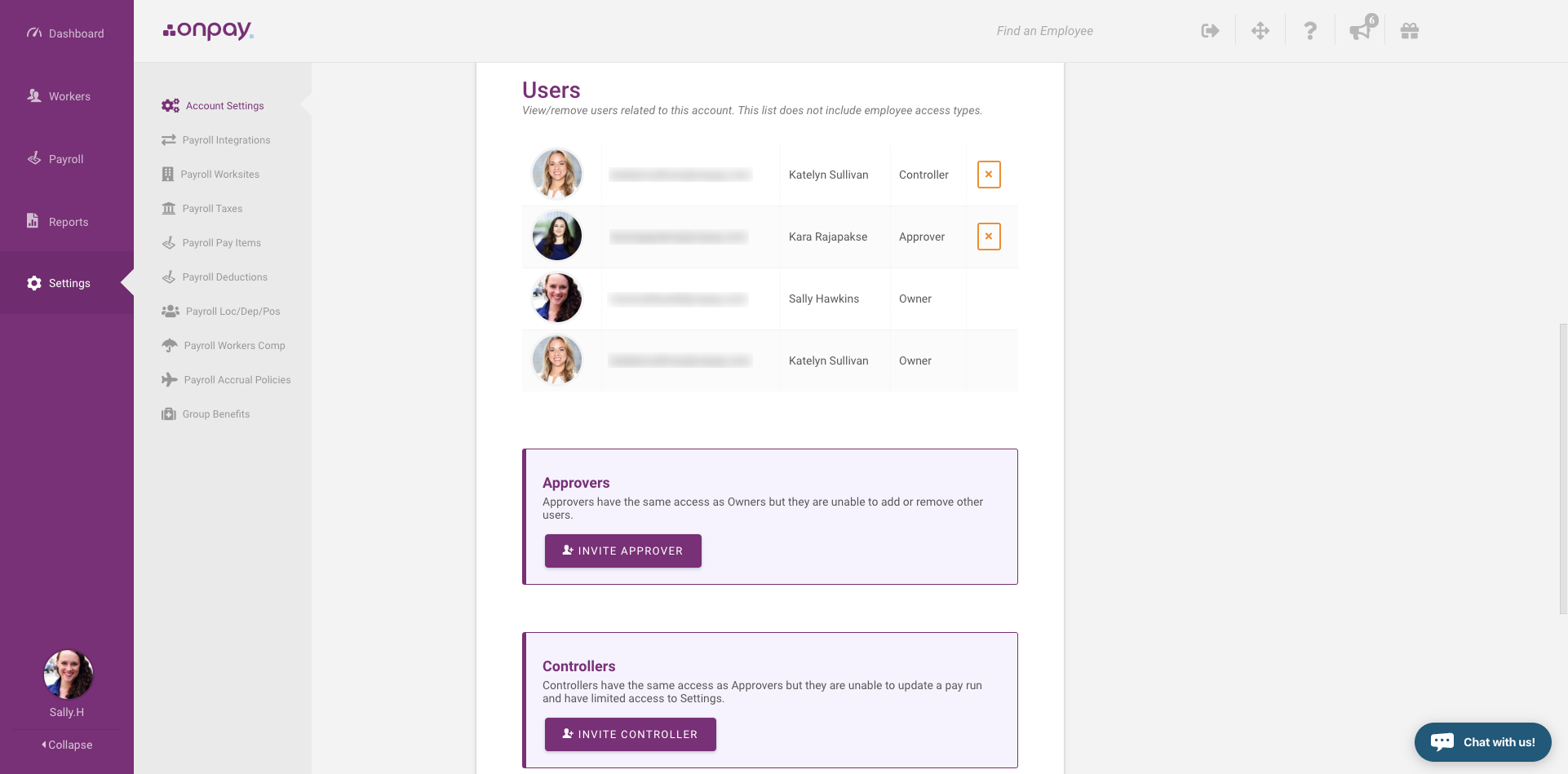 v6.0 ps