To enroll a new client company to OnPay as an accountant or bookkeeper, follow these easy steps:
1. Log in to OnPay. From your partner dashboard, select Companies.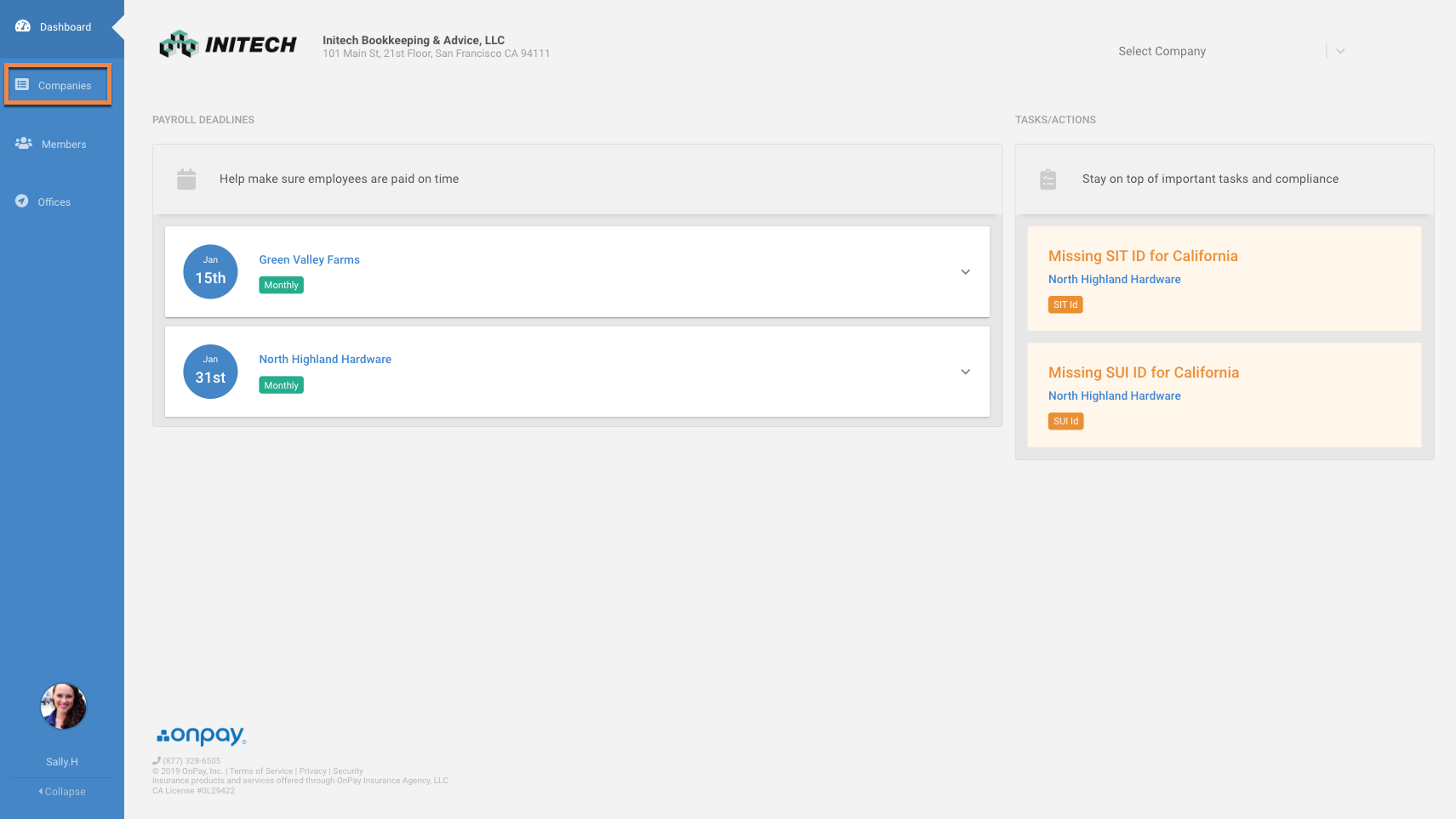 2. To enroll the client company, select Begin a New Enrollment.
3. You'll be prompted to enter the company's legal name.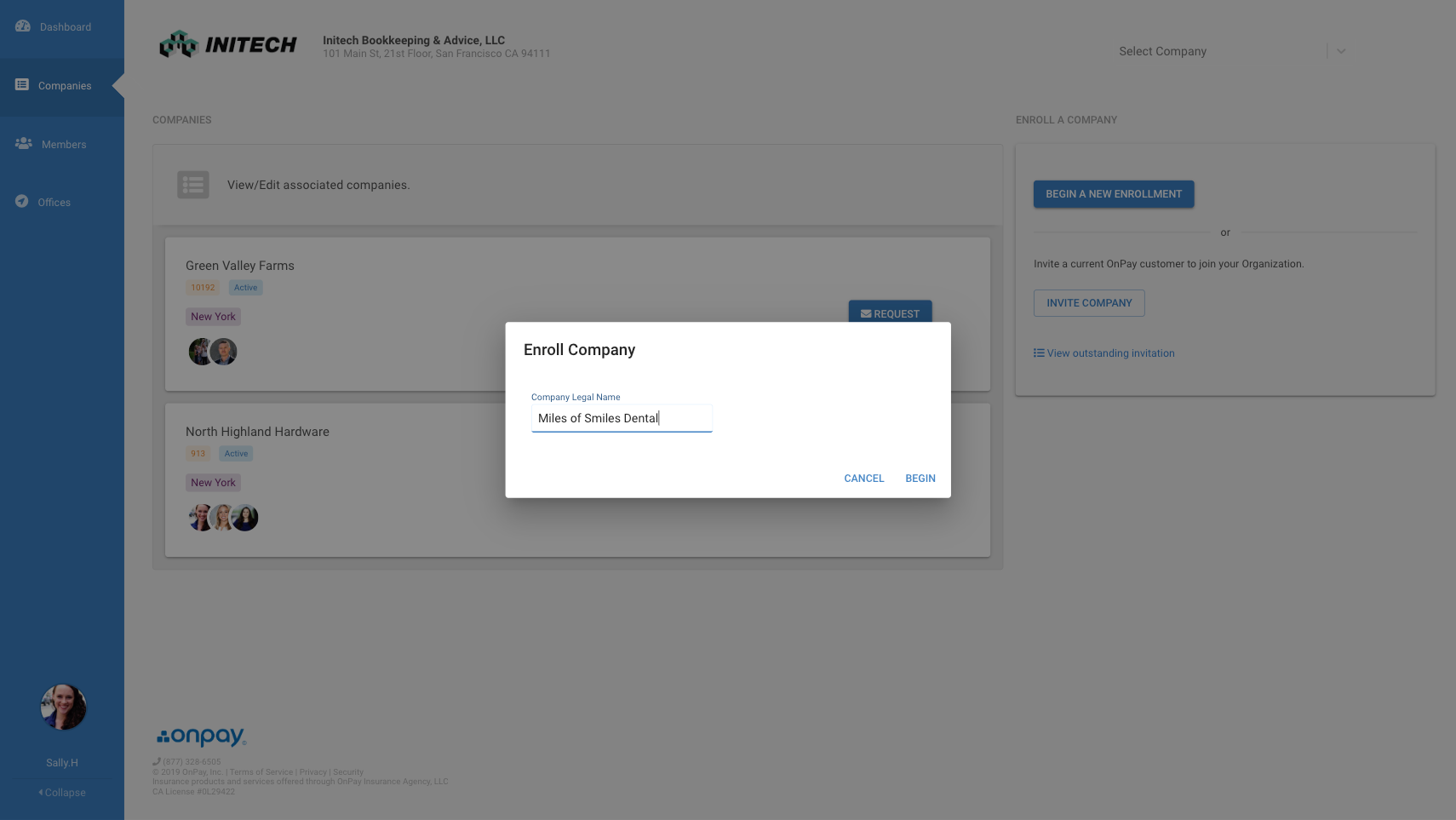 4. You'll then be taken to OnPay's standard 7-step enrollment process.
To complete this on behalf of your client, you'll need to have some basic company and banking info. We've outlined what you'll need here.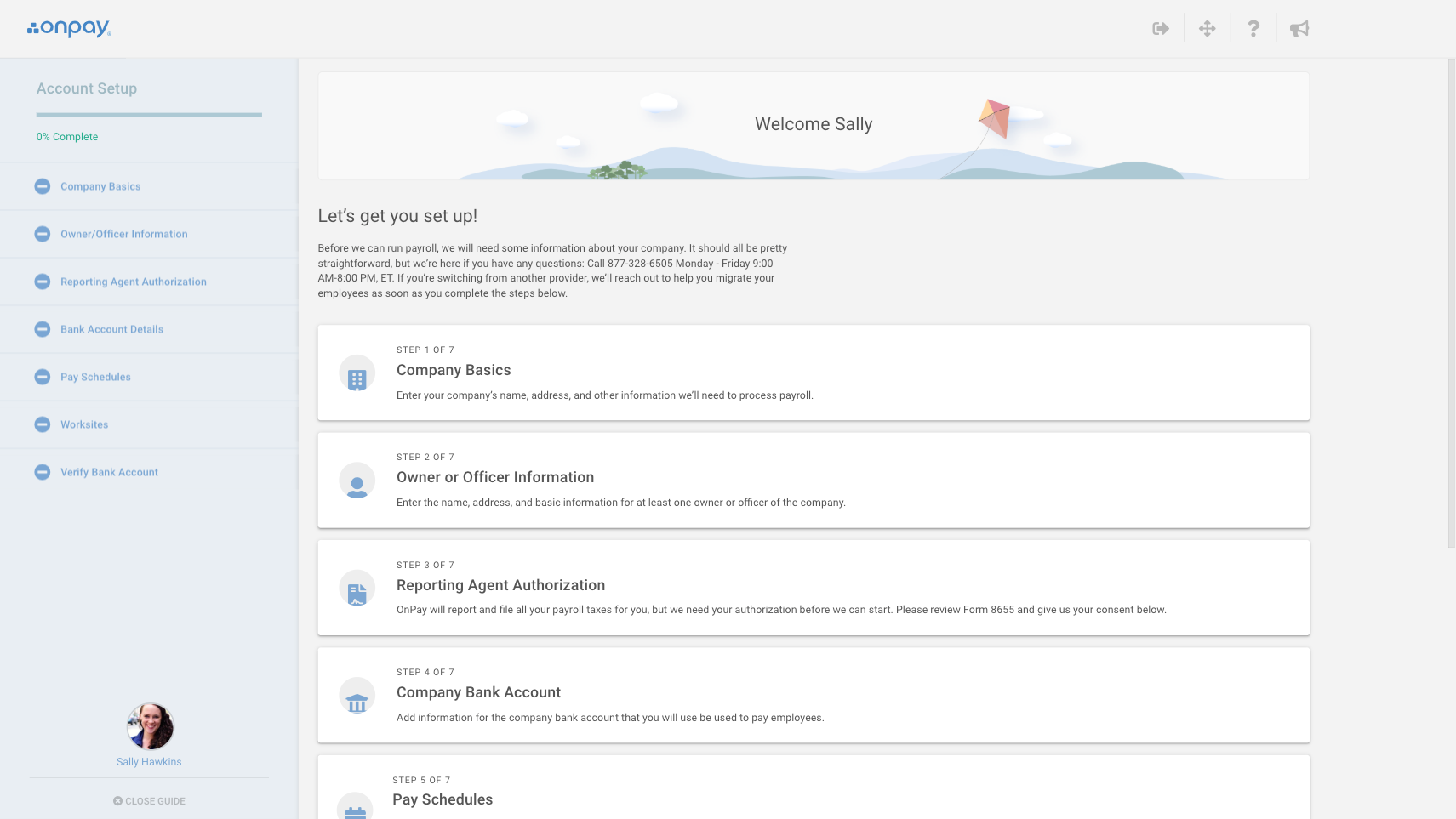 v6.0 ps