To enroll a new client company to OnPay as an accountant or bookkeeper, follow these easy steps:
1. Log in to OnPay. From your partner dashboard, select Companies.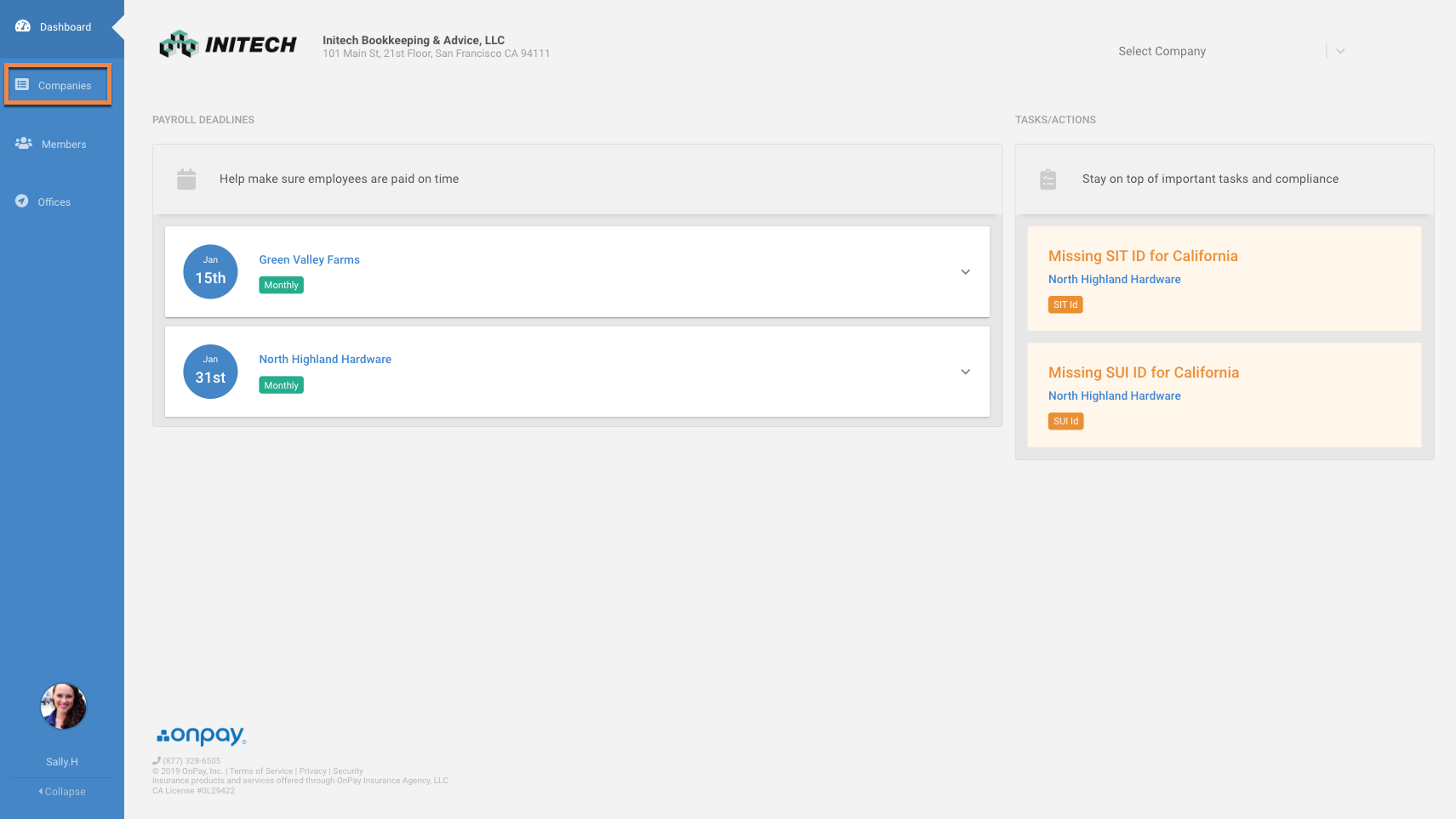 2. You have two options: you can invite the business owner to enroll themselves, or you can fill out the company info to enroll them yourself.
Option A) If you want the client to fill our their own business details, click Invite Company. You'll be prompted to provide the email address for the contact who should be designated as the business Owner. They will receive an email prompting them to set up an account and fill out some basic info.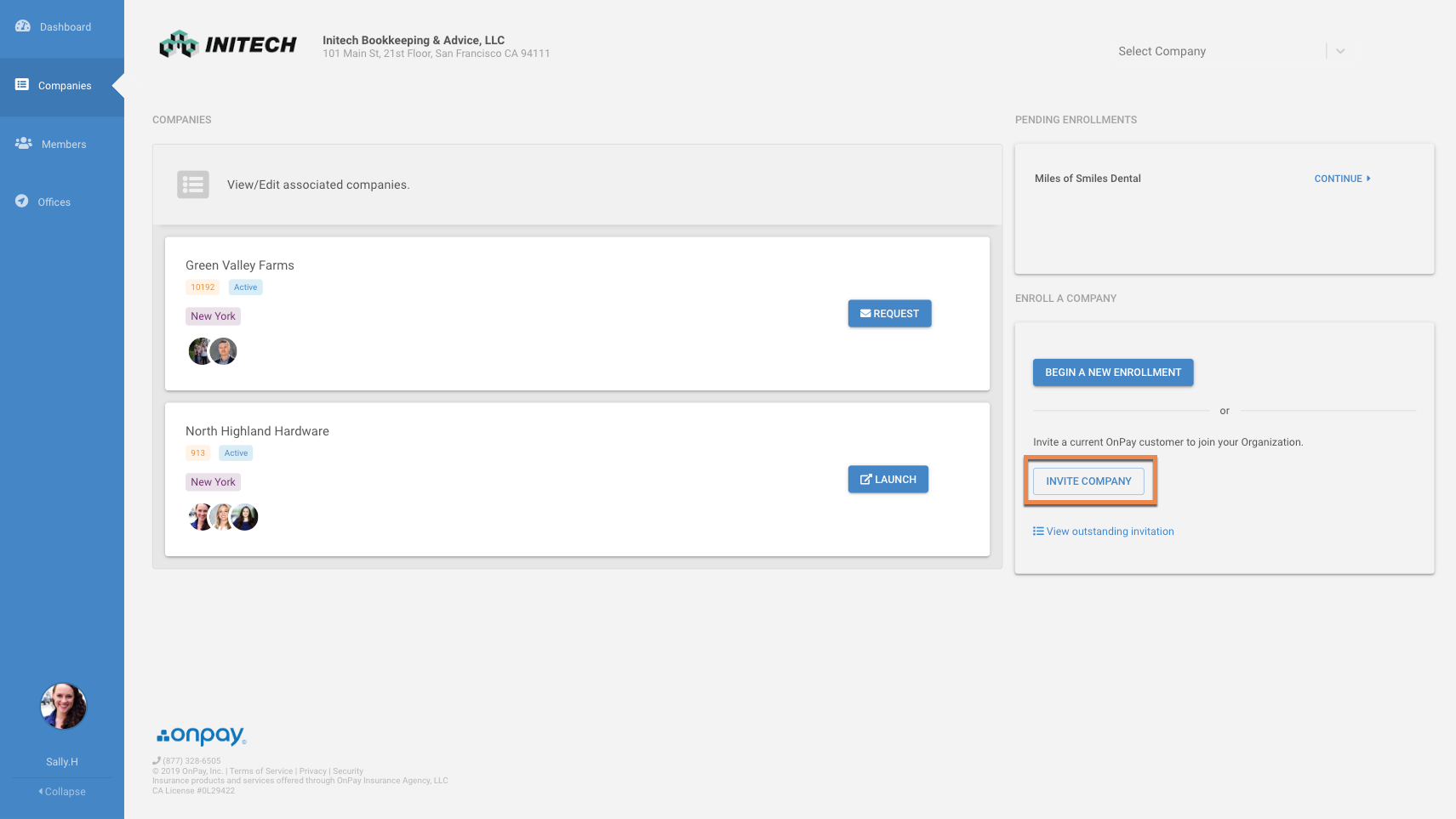 Option B) To enroll the client company yourself, select Begin a New Enrollment.
You'll be prompted to enter the company's legal name.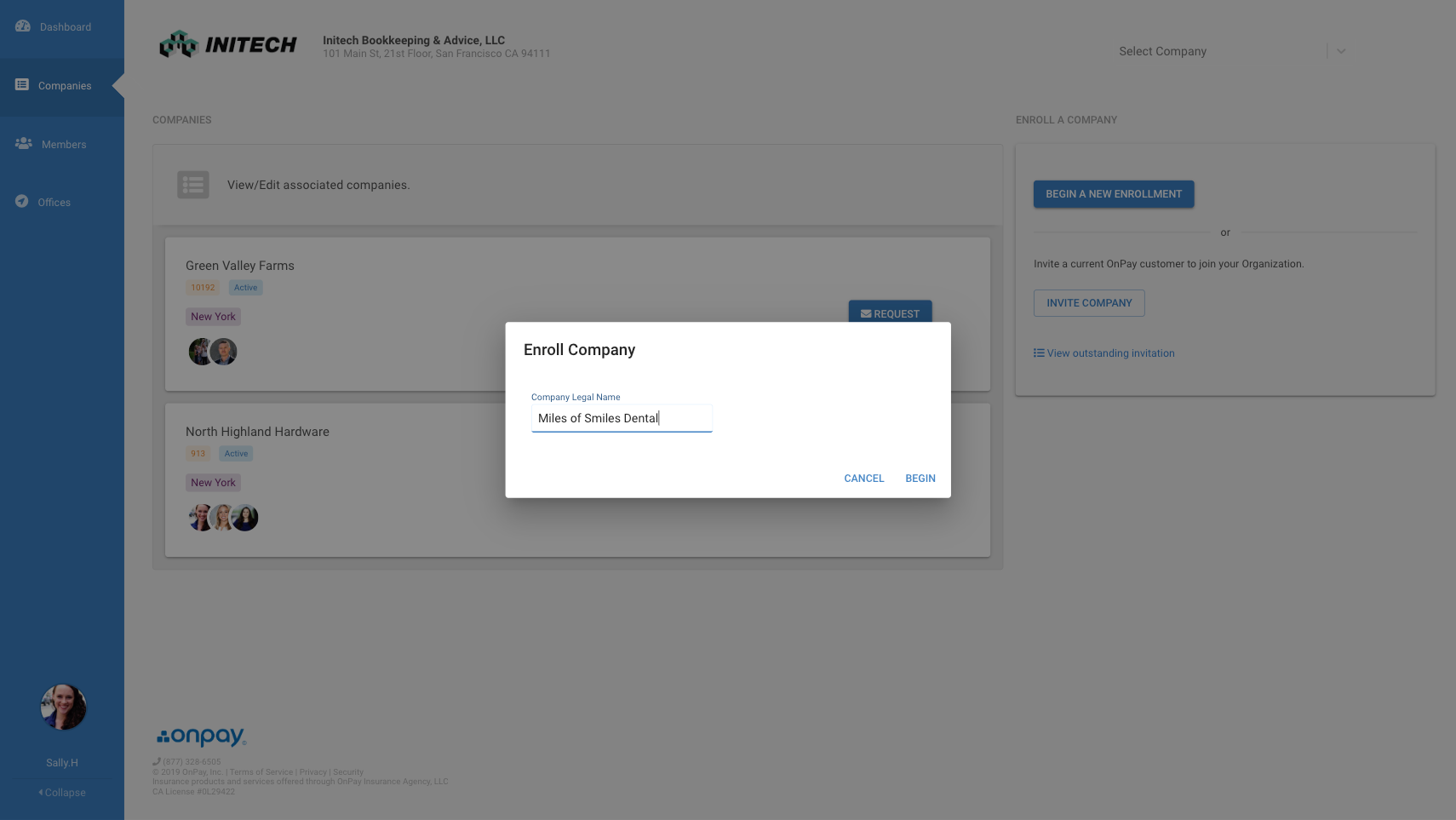 You'll then be taken to OnPay's standard 7-step enrollment process. To complete this on behalf of your client, you'll need to have some basic company and banking info. We've outlined what you'll need here.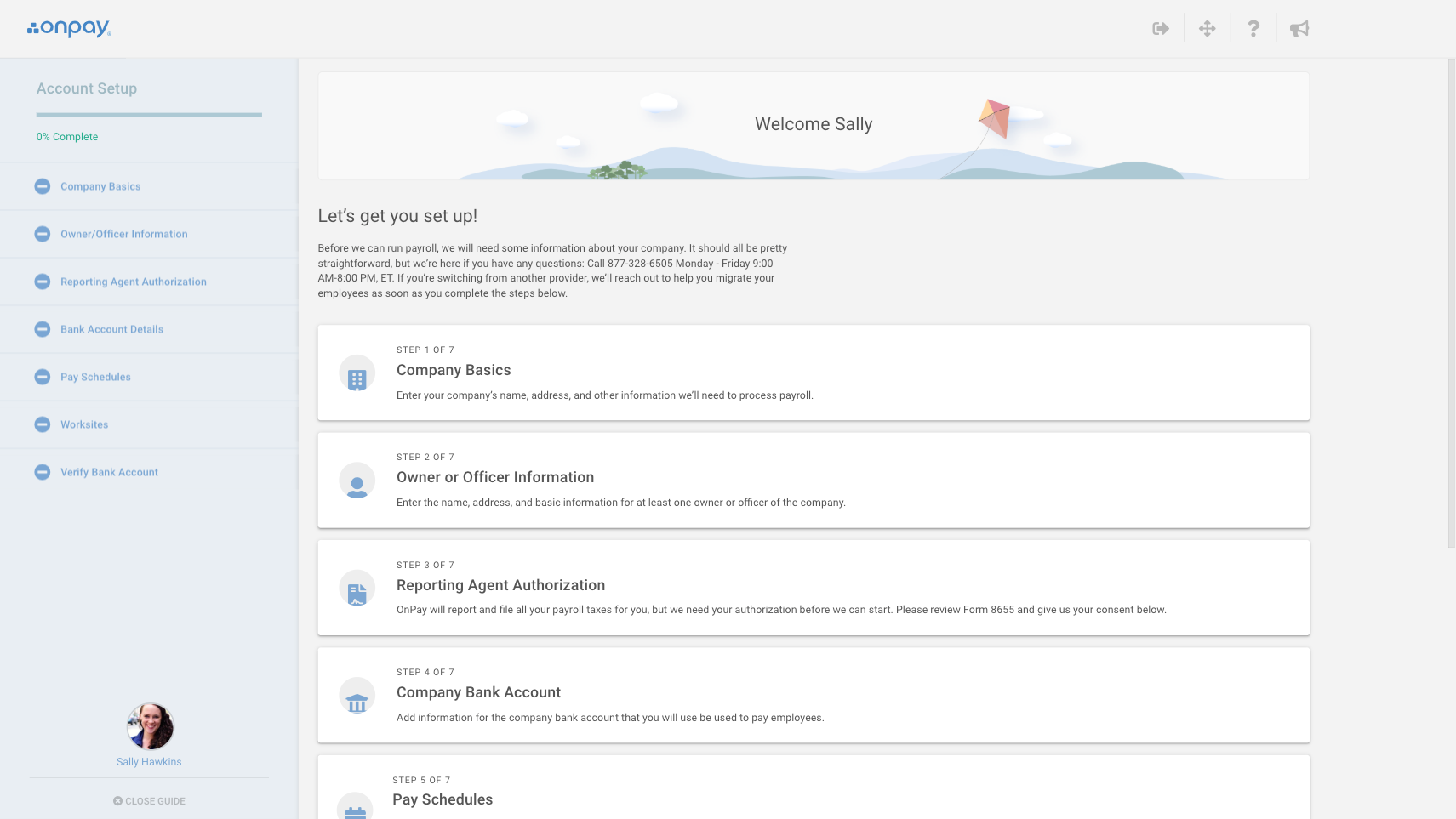 v6.0 ps