As an accountant or bookkeeper with an OnPay Partner dashboard, the Offices feature gives you the flexibility to manage multiple offices or business divisions. By assigning users to a particular office, you can restrict their visibility only to the accounts relevant to their location or division.
Note: Only dashboard owners have permissions to add or edit offices.
--
Log in to OnPay. From the side menu of your Partner dashboard, click Offices.
Click the blue + button.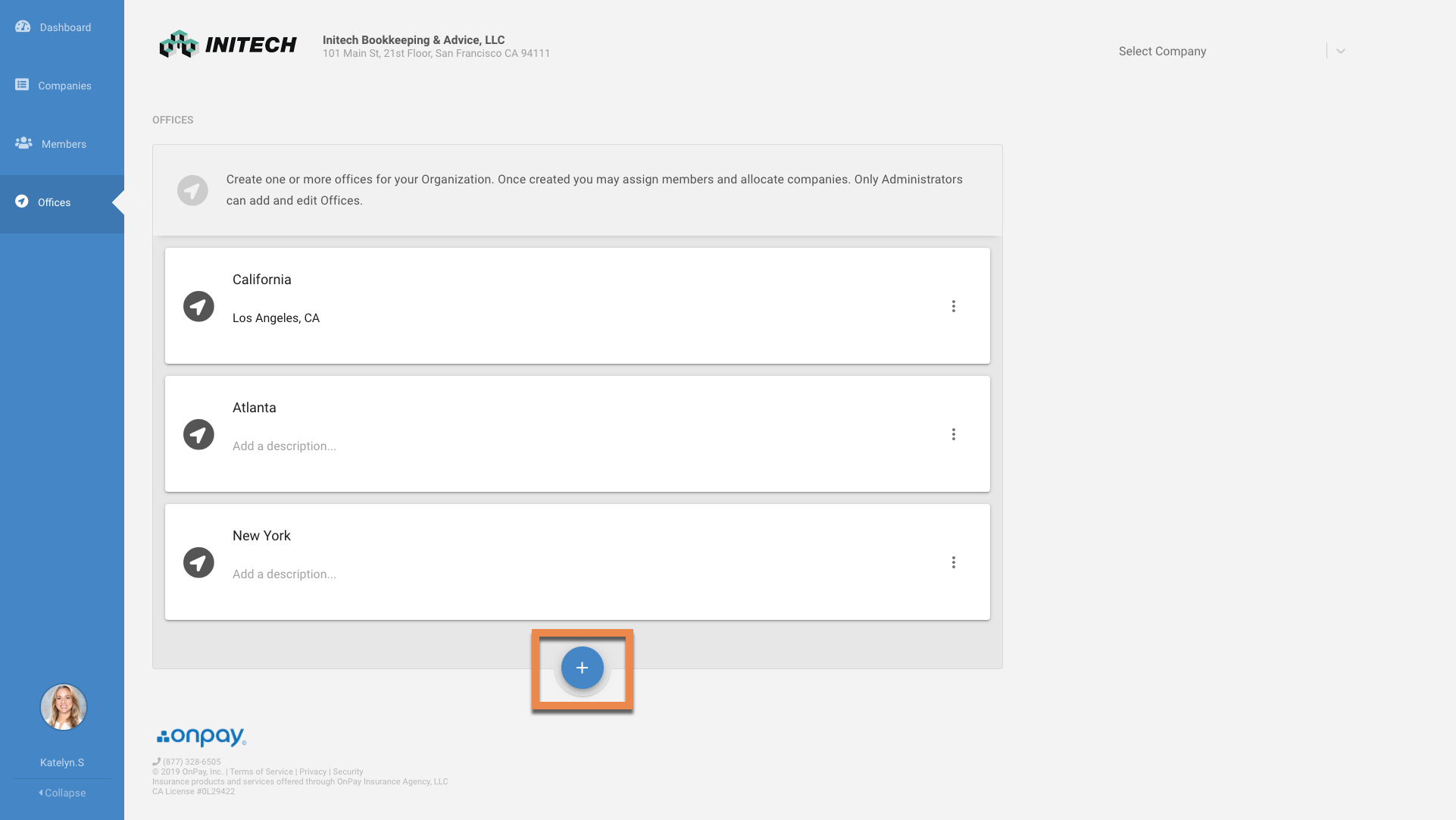 A dialogue box will appear asking you to designate an Office Name. Once you have done that, click Add.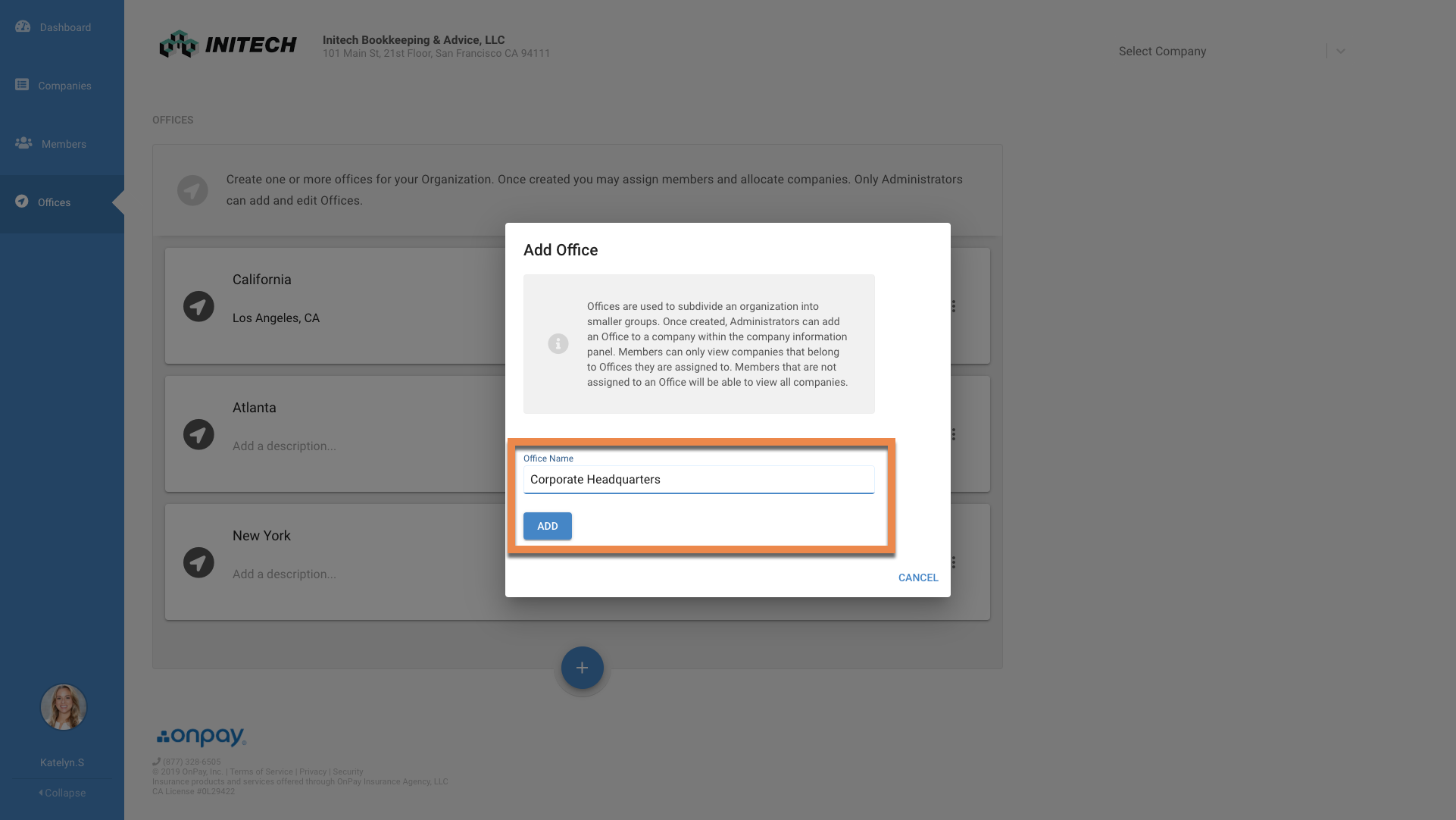 To edit an Office name or description, you can directly click the text and make changes.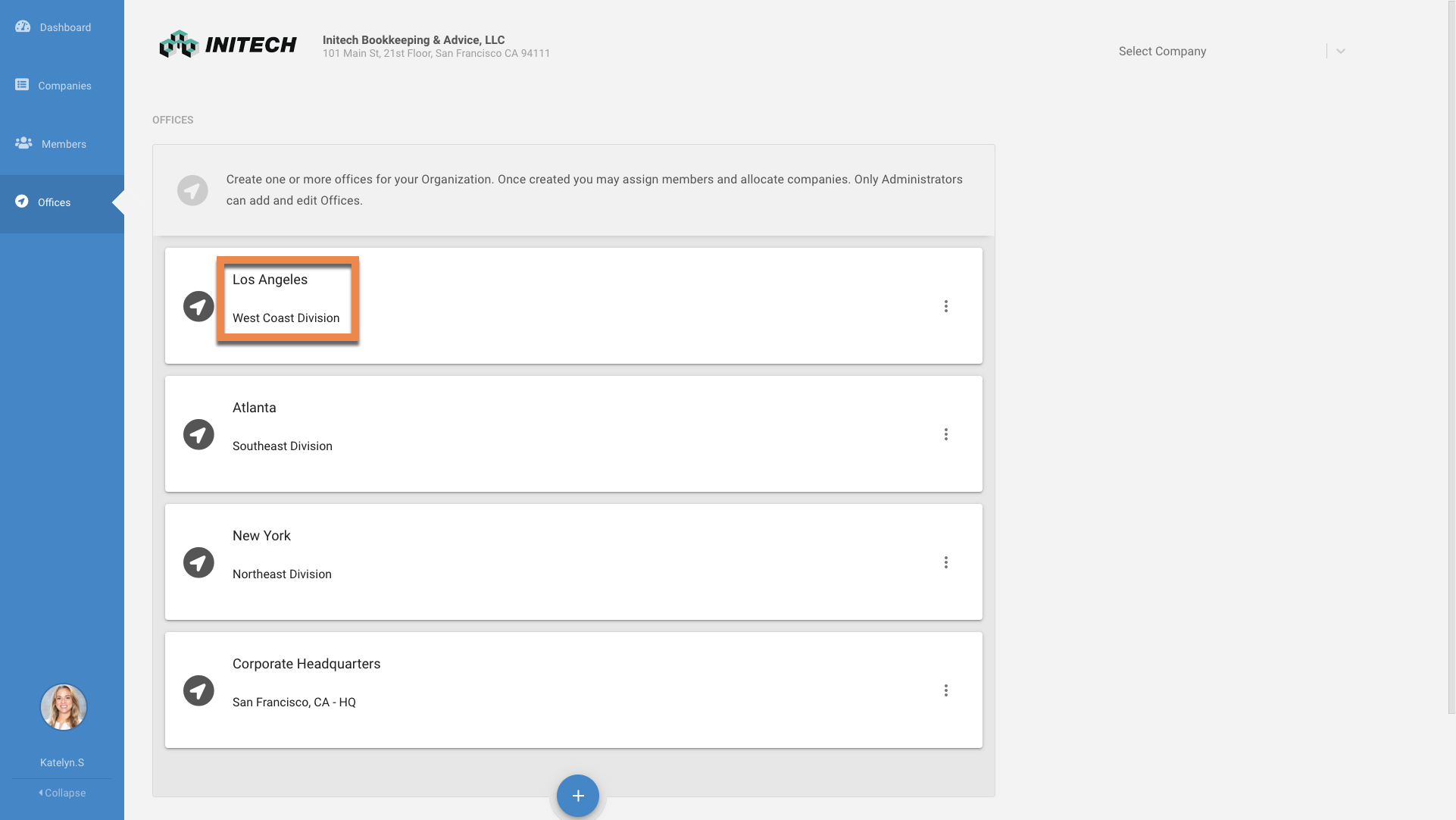 While the Offices tool can be used to create subgroups for office locations (i.e. Los Angeles, Atlanta, New York), note that the feature also works great for organizing different business divisions within your firm (i.e. Architecture Division, Construction Division, Retail Division). The Administrator for the OnPay account can control how this tool is used specifically for your firm.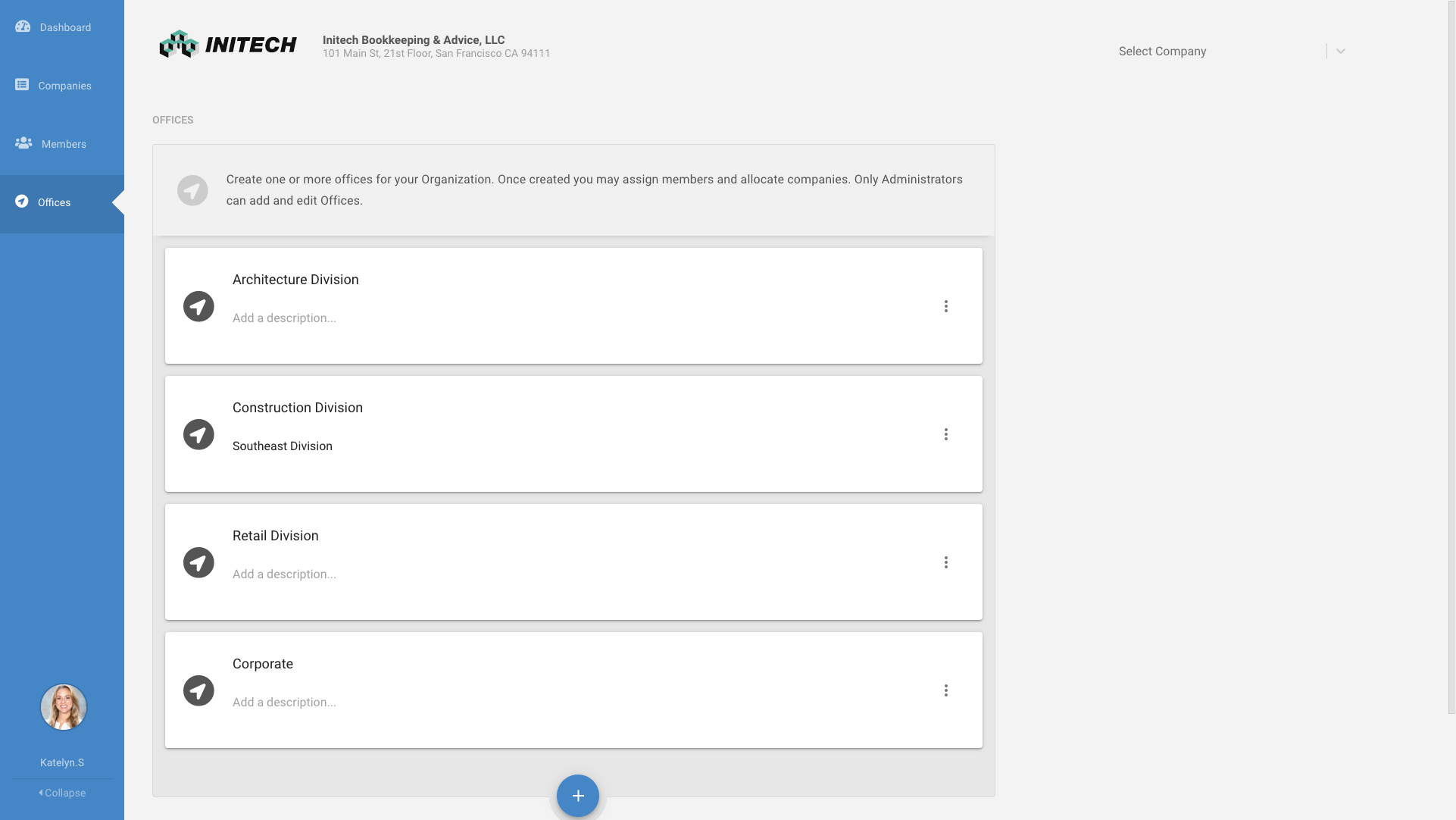 Once your Office categories are set up, you can assign OnPay users to specific office categories to manage their company visibility.
v6.0 ps