No matter what type of worker you are hiring, it's a breeze to get them into OnPay. Just a few simple steps will have your contractors onboard and ready to go.
Get started
From your OnPay Dashboard, click the plus sign (+) under My Team at the top of the page
OR
Click on Workers on the left-side menu, then Add an Employee. Build your team will open. Select "Add a contractor".
Note: If you select Contractors from the menu, you will be taken to a list of contractors including Active, Inactive, and Pending. Here you can also select Hire Worker to complete the form yourself or invite them to fill out their information.
Personal/Business
Enter the contractor's Business, Personal, Contact, Home Address, and Emergency Contact Information. Then click "Save and Continue".
Compensation
First, you will be prompted to fill in details for their location, department, position, and worksite.

Next, enter the compensation information for your contractor. You can also add a new compensation type here. Finally, select any deductions and the amount. Then click "Save and Continue".

You have the option to toggle on or off to

Add Direct Deposit

. If you wish to pay your contractor by direct deposit, enter their bank routing number and account number here. Select

Savings Account if appropriate. Then click "Save and Continue".
Complete
You will be taken to the Contractors page and your new addition to the team will be on the list if you ever need to make edits or changes.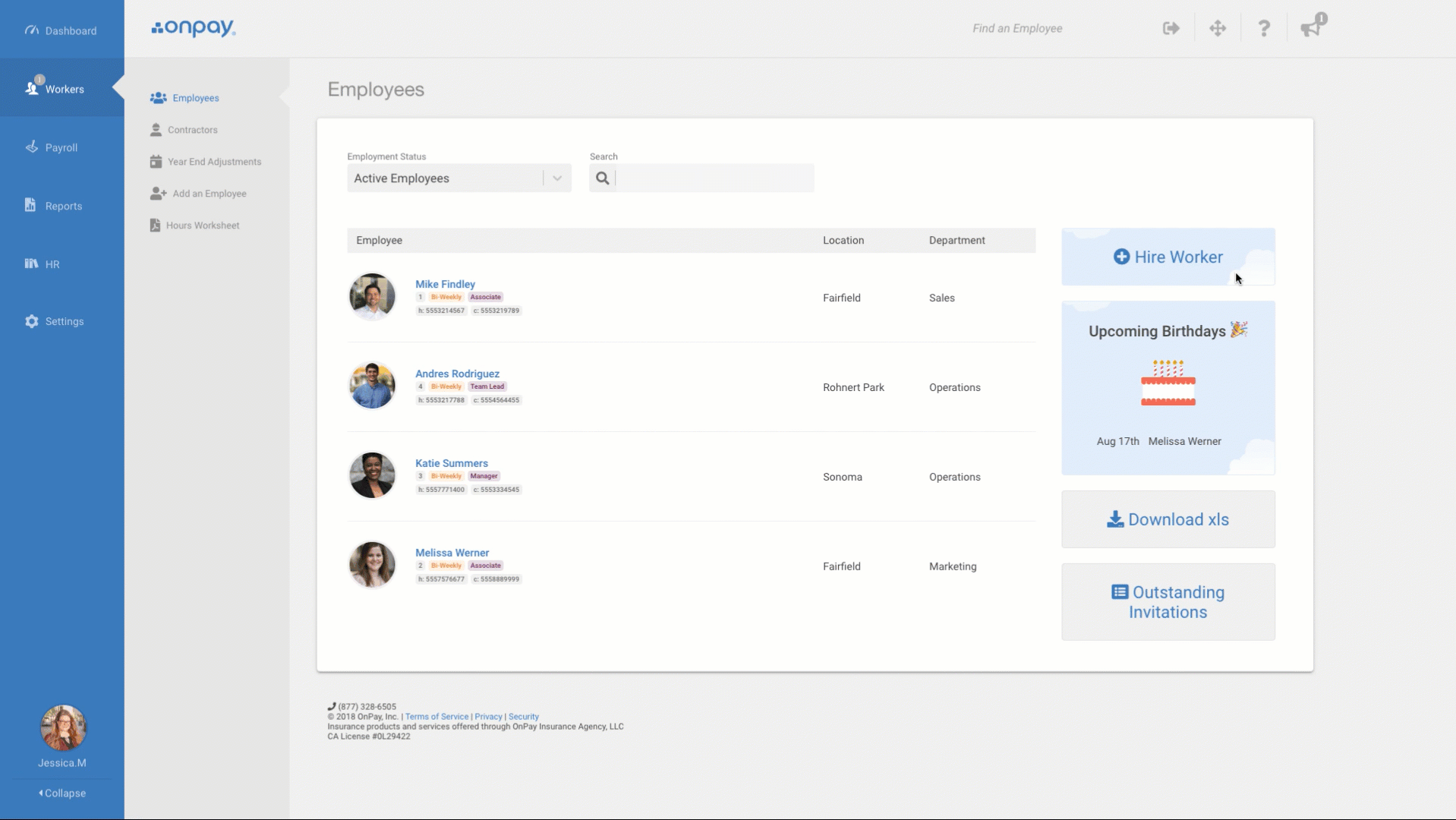 v 6.0 ps