OnPay seamlessly integrates with When I Work timesheets and attendance functions to make tracking hours and paying your employees simple and easy. If you have When I Work but have not integrated it with OnPay yet, click here.  
Ready to get started? Here's are the steps to import hours from When I Work:
Close the pay period in When I Work. You must do this to make sure employees can no longer make changes to their timesheets. 

Click here for instructions to close a time period if you need a quick refresher. 

Go to OnPay and start the pay run by navigating to Payroll on the left side menu. 
Select the employees who should be paid on the payroll and click "Enter Hours".
Under the "Enter Hours" screen, click the purple "Import Hours" button.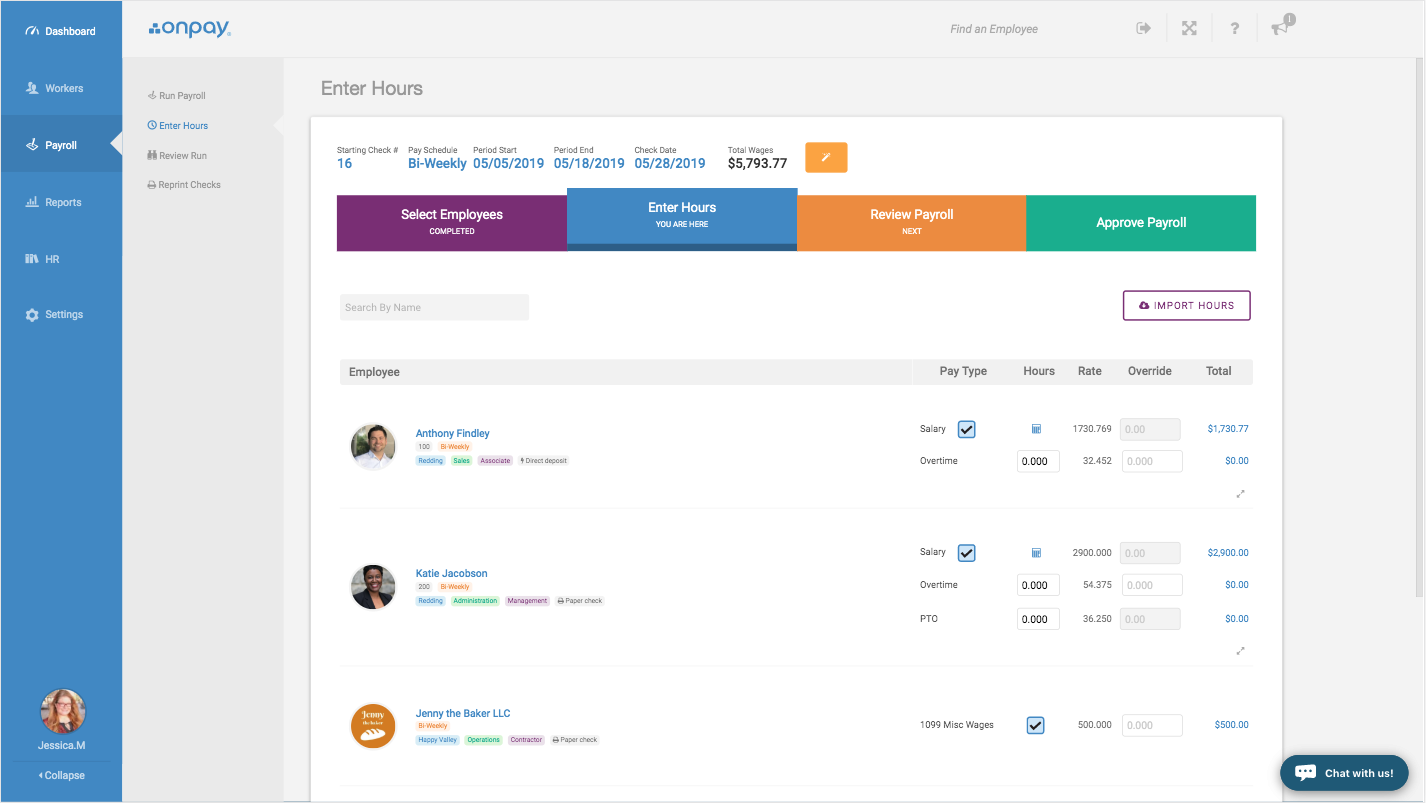 A pop-up window will appear where you have the option to "Reset" what is currently entered in OnPay.

Generally, you will click "Yes Reset Hours" unless you have already entered earnings (like bonuses or commissions) that need to be preserved. Please note, if you click "No" here, the hours imported from When I Work will add to any hours already present on the enter hours screen.
The page will refresh and the hours fields will update with the hours pulled from When I Work. If everything looks correct, you can proceed to Review and Approve the pay run.