v5.0 ps
When you are ready to get started with OnPay, you can do so by going through our self-enrollment process. After completing this process you will have immediate access to your account to become familiar with OnPay. Below are a series of steps that will walk you through the self-enrollment process. 
After establishing a password and clicking Sign Up, you will see the first page of our enrollment process. Simply click your company name and follow the four easy steps to complete the self-enrollment process.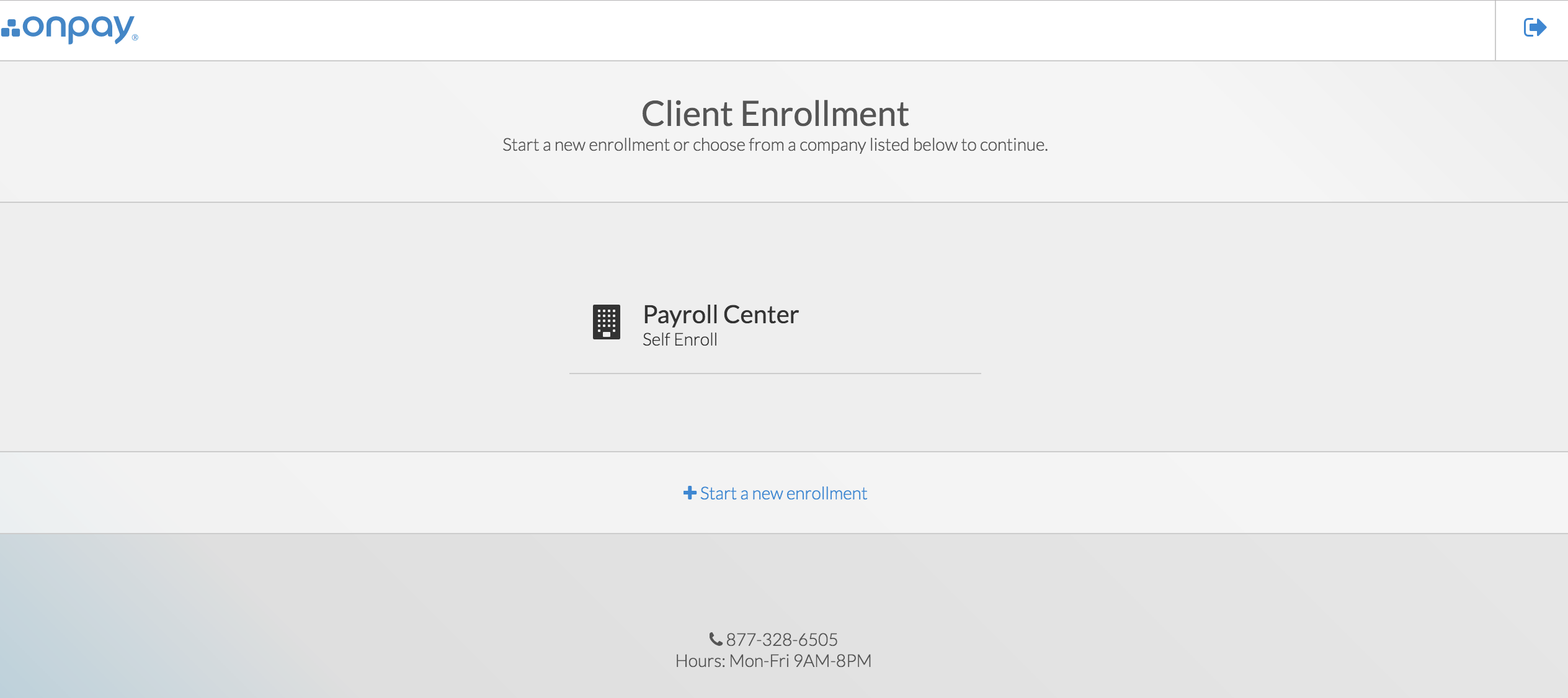 1. Step 1 will be your basic Company Information. Be sure to indicate if the business is an agriculture business, the date that you wish to run your first check date with OnPay, and if you have previously paid any wages in this calendar year. Your 30-day free trial will begin as of your first check date. After you have completed the page, select Proceed to Step 2 of 4 at the bottom of the page.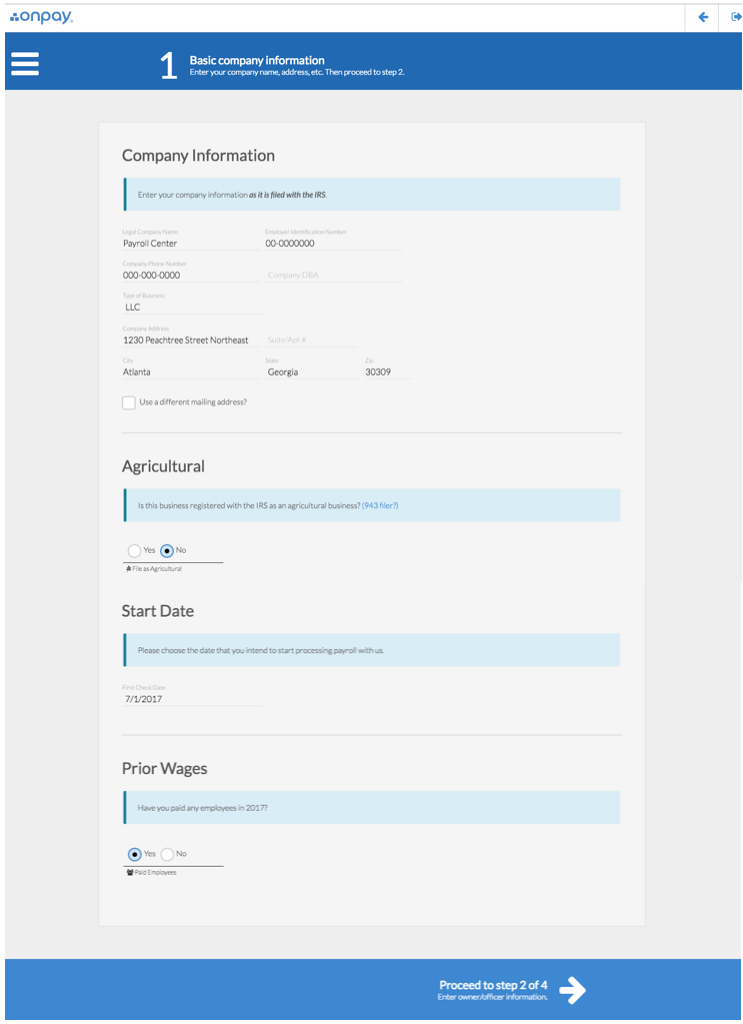 2. Step 2 will be the owner and/or officer's information. This is the individual who has the authority to sign legal documents on behalf of the company. Select Click to Edit to enter in this information.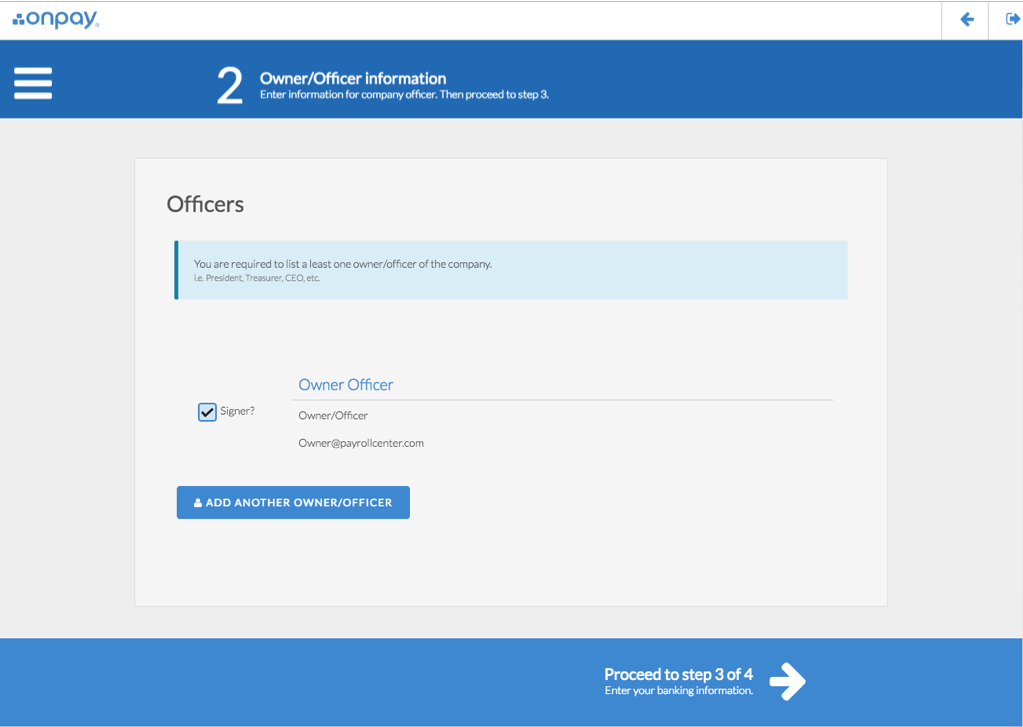 Please Note: Officers agree to allow OnPay to perform a personal credit/background check to establish creditworthiness.
3. Step 3 is where you enter your business bank account. Click Edit Bank Info. We will use this account for all payroll transactions, including the initial credit and debit transactions to verify the account is open and active.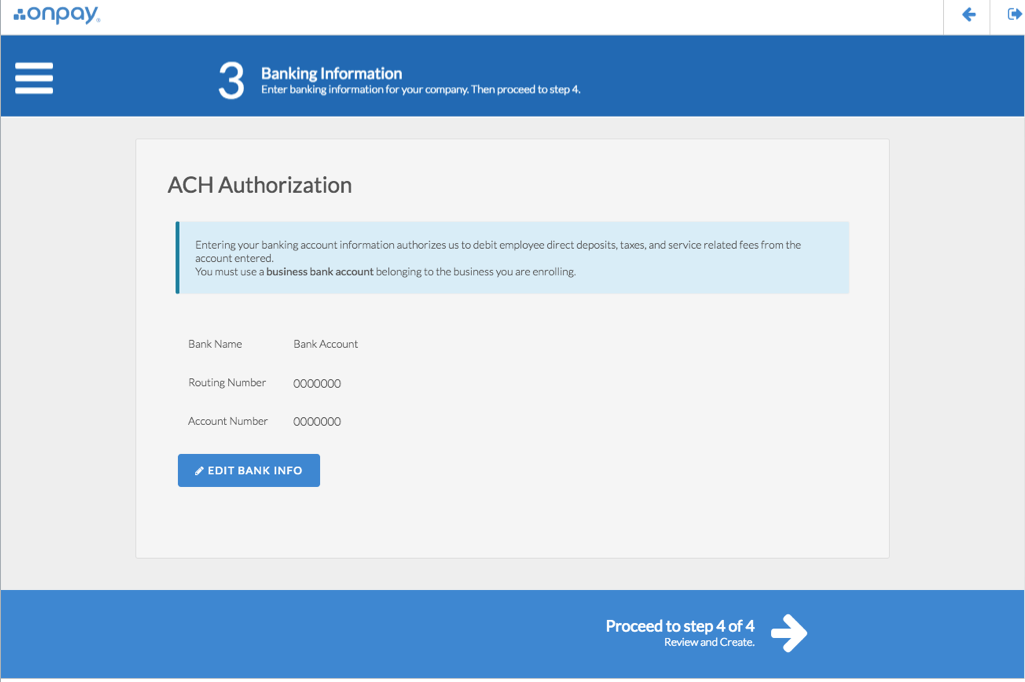 4. Lastly, Step 4 is to review the information and agree to the Terms and Conditions. After confirming all entries are accurate, click the box next to "I Accept" and Click to Create at the bottom of the page. This completes the self-enroll process.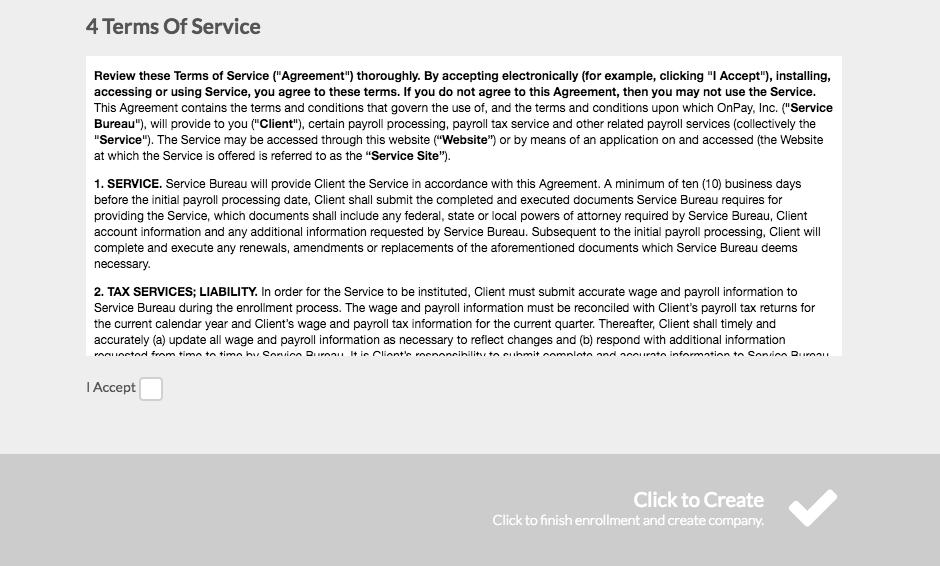 Now you are ready to familiarize yourself with the OnPay system. After clicking to create your company, it will take you directly into the OnPay dashboard where you can begin entering your pay schedule, employee data, and applicable state tax IDs.
If you have any questions please do not hesitate to contact us at (877)328-6505, or utilize our chat feature at the bottom of the screen.