OnPay will automatically deliver year end forms to employees and contractors. You can keep it simple with self-print, or you can let us print and ship their forms right to their door. Just let us know how you'd like them delivered, and we'll take care of the rest!
What we'll cover
Delivery options for year-end forms
Option
Details
Cost

Self-Print

2020 year-end forms are available for employees and contractors to download starting January 15th. You can also download W-2s and 1099s to print and distribute to your workers. Forms can be printed from OnPay in single-page format, on plain paper or using perforated W-2 or 1099 stock.

Learn more about how to self-print.

No charge

Direct Mail

OnPay will print, pressure seal and mail documents directly to your employees and contractors, at their address they have listed in

OnPay

. Workers typically receive their year-end forms in the mail between January 25th-31st.

$5.00 per person
Selecting your delivery option
When you log into OnPay, you'll see a request in your dashboard to "Confirm Year-End Options". Select your preferred method, and click Confirm Option.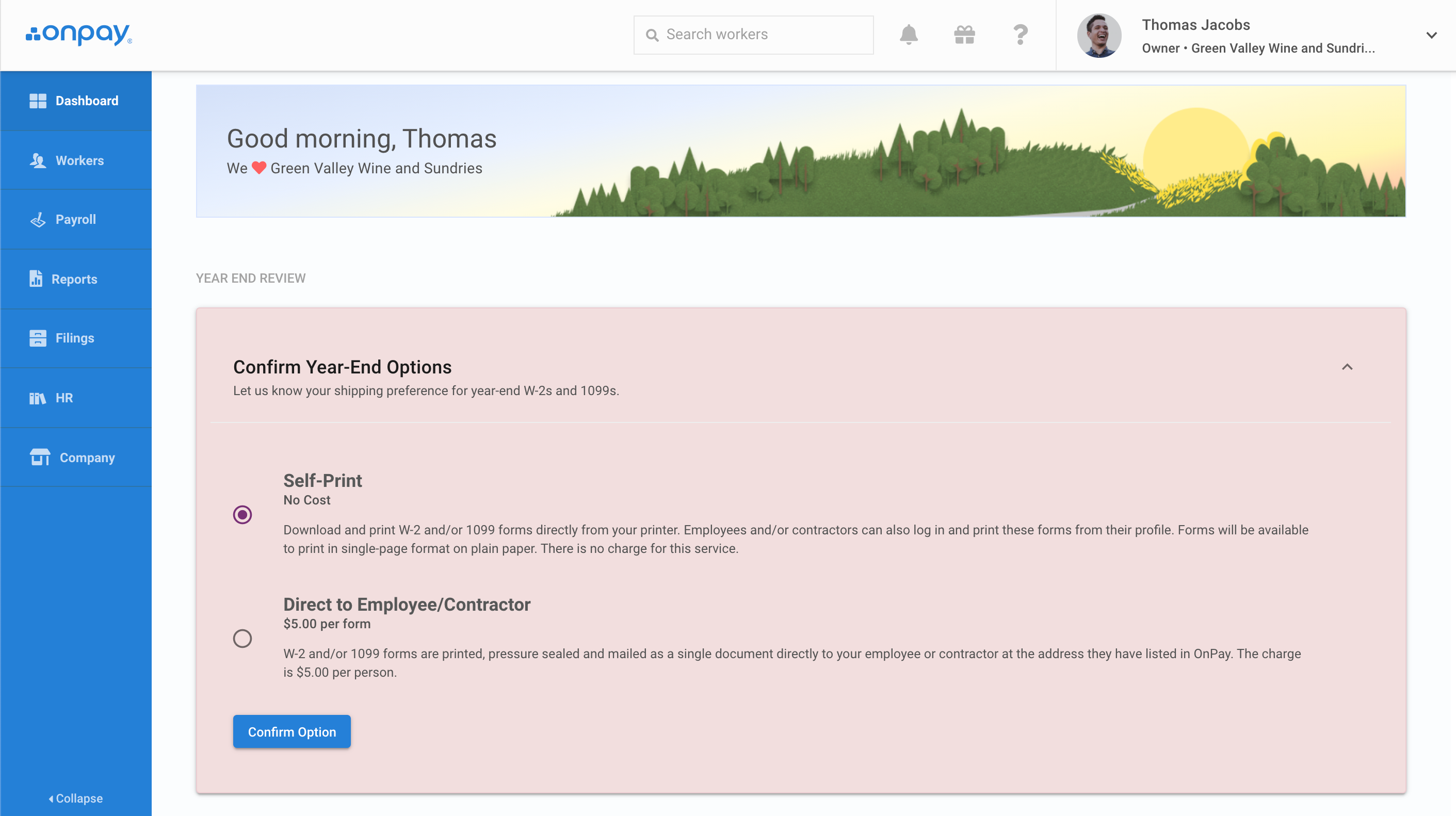 Note: If no selection is made by 5pm on January 8, your forms will be delivered via the same method selected for 2019. If you used bulk delivery last year, the default delivery method will be direct mail. If your company started with OnPay in 2020, the default option is "Self-Print."
Making changes to your selection
You can change your selection at any time before the deadline - January 8, 2021 at 5:00 pm ET.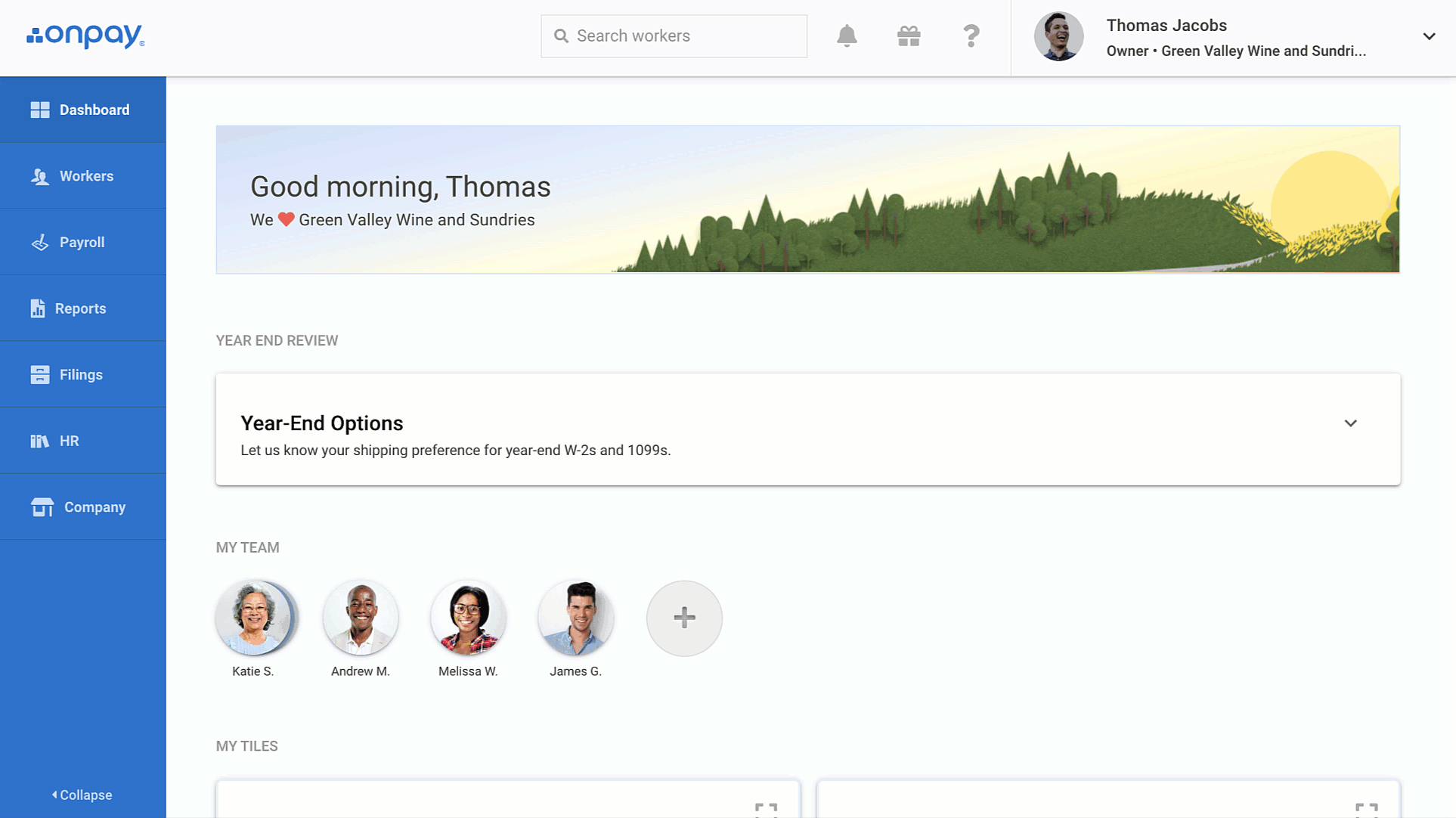 If you have any questions please give us a call at (877) 328-6505 or hello@onpay.com.
v6.0 ps 21