Follow these easy instructions to change your OnPay account password in just a few steps:
Log in to OnPay. From the main dashboard, click on your profile icon in the top right corner.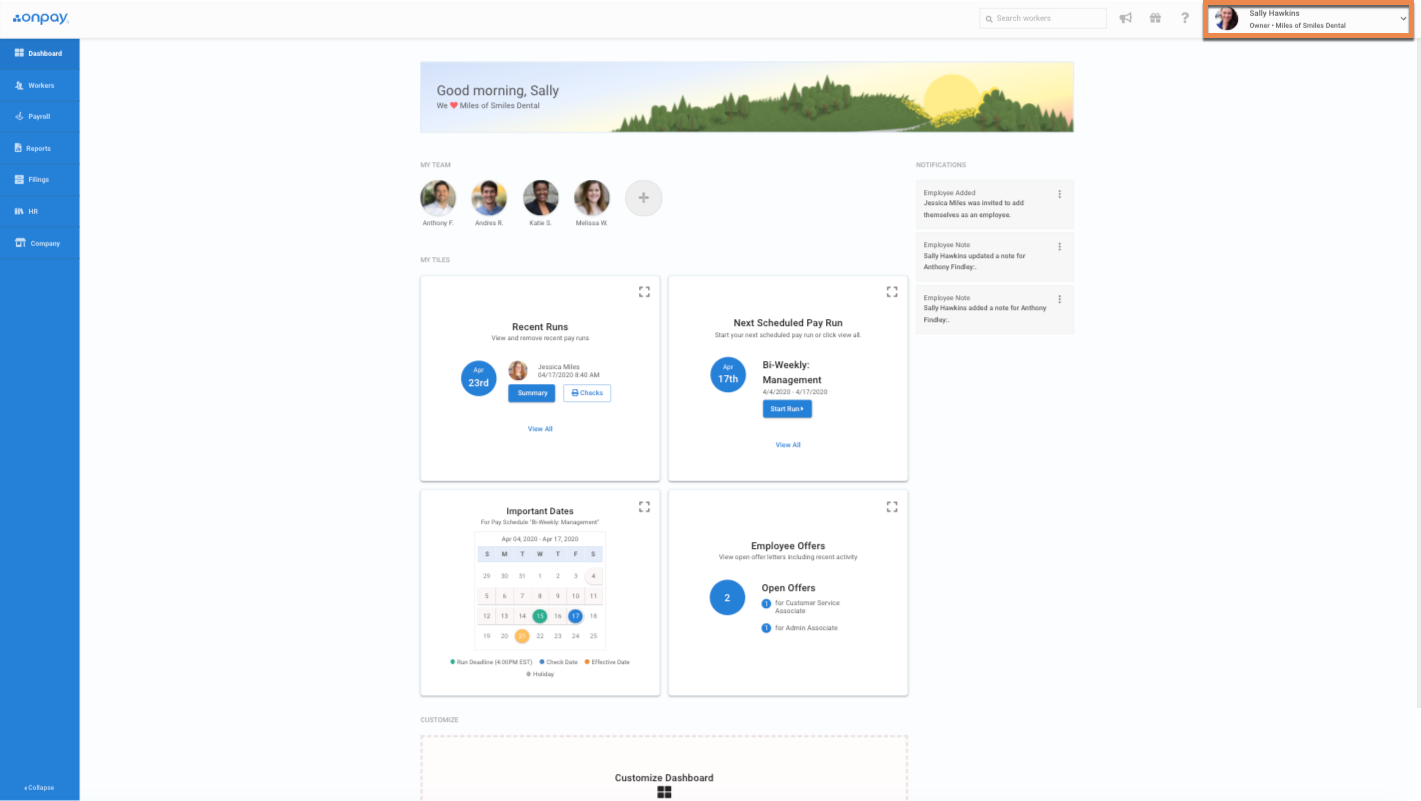 From the menu that appears, click Edit Profile.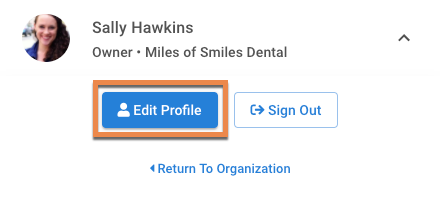 From your profile page, click the

icon in the top left corner.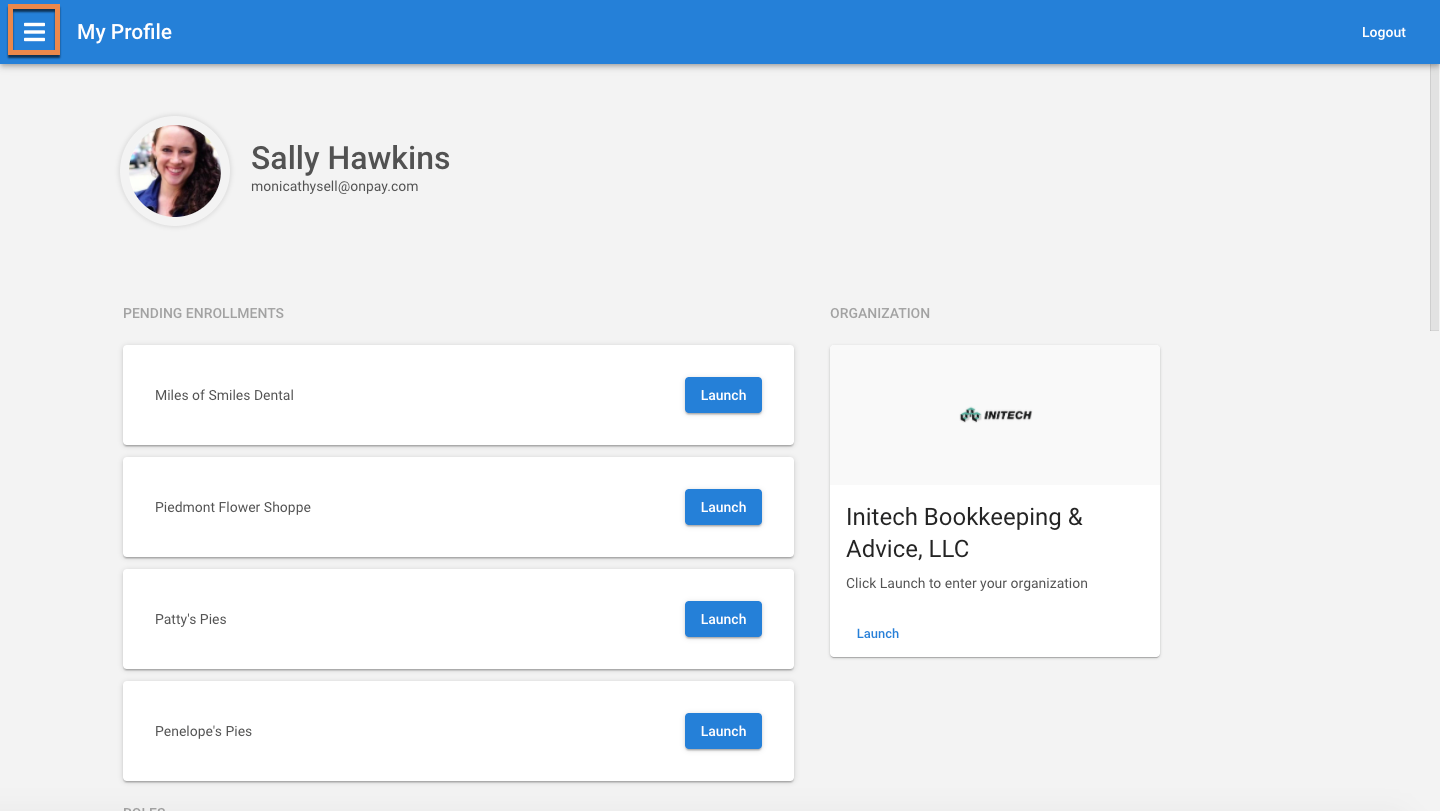 From the menu that appears, select Profile.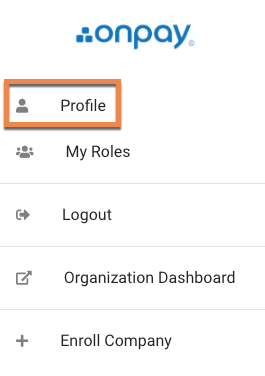 Click the pencil icon next to Password.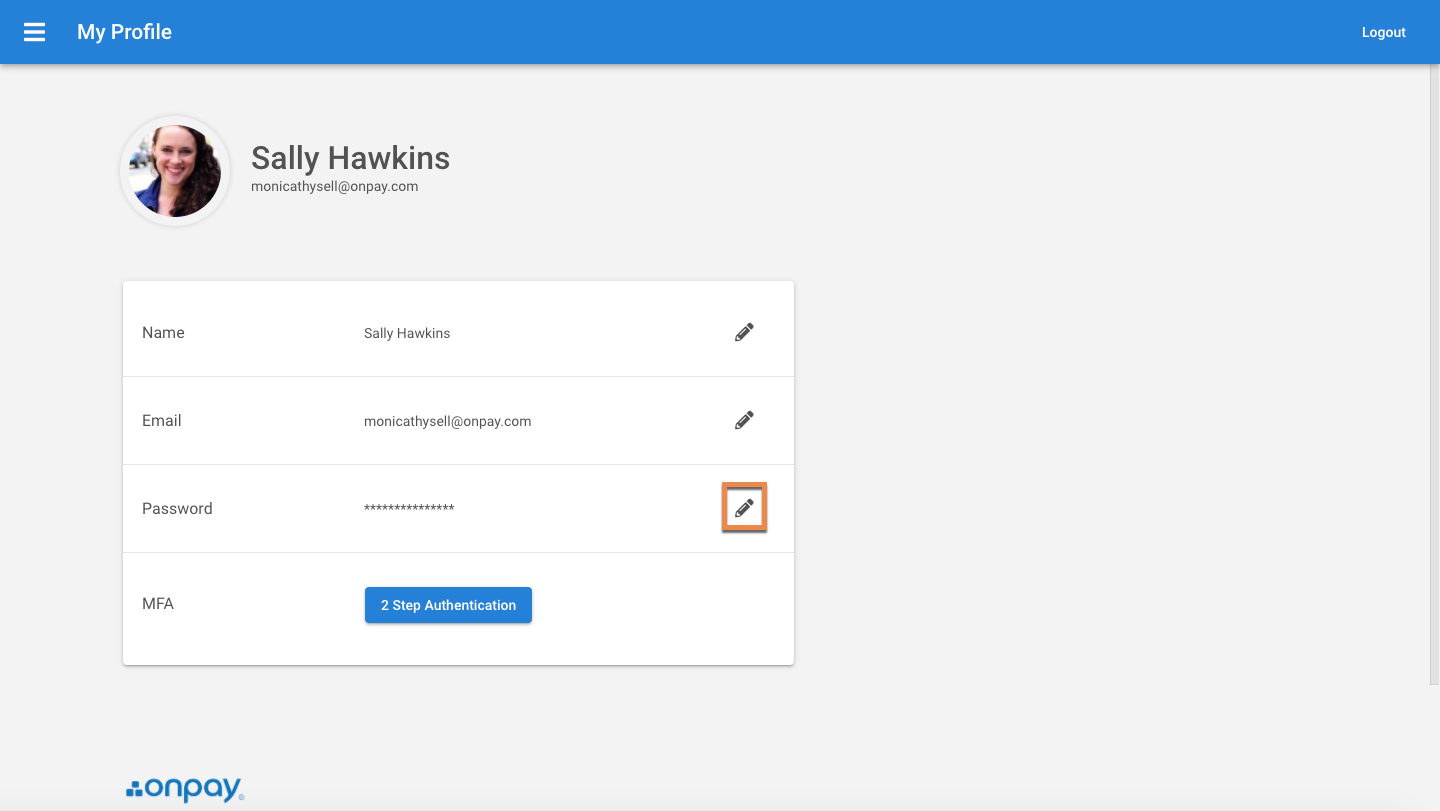 A window will open, prompting you to enter your current OnPay password and the new password you would like to save for the account.
Note: Passwords must be at least 8 characters and contain one uppercase letter, one lowercase letter, and a number.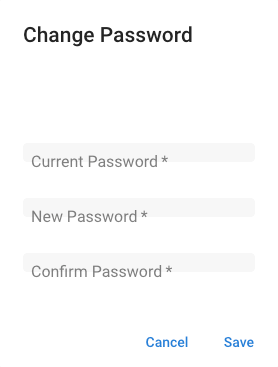 Click Save. Your password has been updated.
v6.0 ps